7 small bedroom mistakes that are ruining your sleep space, say interior designers
From a lack of storage to playing it safe with your color scheme, experts reveal the common mistakes we make in a small bedroom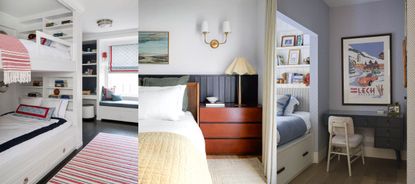 (Image credit: Ginny Macdonald Design | Anna Stathaki | James Merrell)
A place for sleeping, relaxing, storing all manner of possessions, and more, a bedroom, for many, is one of the most versatile and hardest working rooms in the home – and small bedrooms often have to work the hardest of them all.
In order for you to make the most out of every inch of space available when planning your small bedroom ideas, we have spoken with a collection of interior design experts who offer their advice on what not to do in this small space, and how to create a successful small bedroom design, instead.
7 mistakes to avoid in your small bedroom
Our experts take us through the 7 small bedroom mistakes to avoid – so you can design a relaxing, restful retreat that is both smart and stylish.
1. Inadequate storage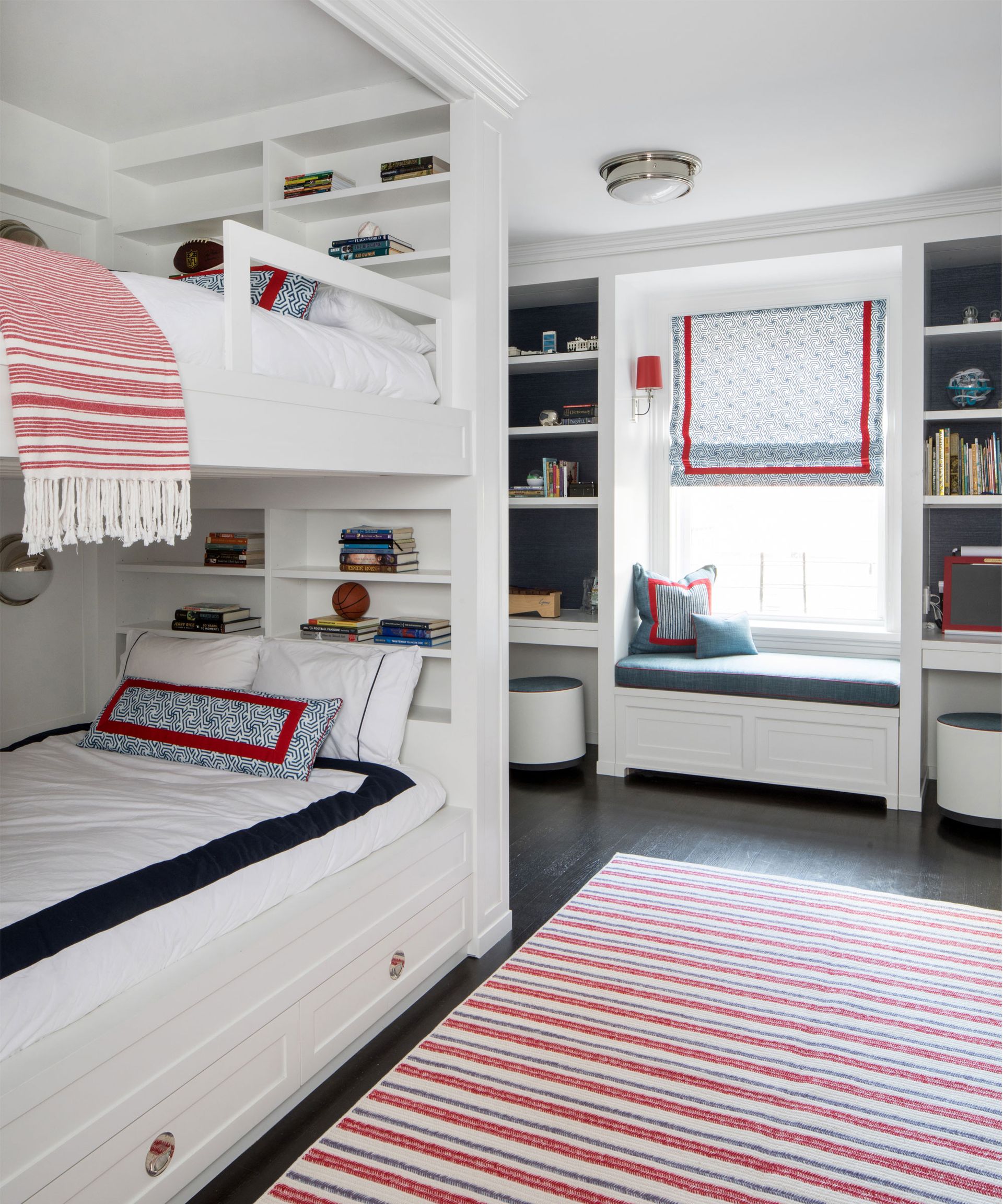 One of the most important design features to plan for your small bedroom is plenty of small bedroom storage ideas. Without adequate storage for clothes, shoes, books, and bedsheets (the list goes on) your small bedroom will quickly become overwhelmed by clutter, feeling unorganized, uninviting, and far from relaxing.
Interior designer, Juliette Thomas advises, 'if you're limited on space in your home, consider every inch of space by opting for dual-purpose furniture that serves comfort, form, and function. From an ottoman bed with ample space for sheets and clothes, to a bedside table with drawers underneath, there are many ways you can incorporate storage to help your small bedroom feel more organized.'
In addition to dual-purpose furniture, NYC-based interior designer, Artem Kropovinsky, also says, 'use storage bins, baskets, or boxes that are stylish and match your décor. For example, you can use woven baskets to store your blankets or books under your bed or on your shelves.'
Shop some of our favorite storage basket designs below to bring order and stylish decoration to your small bedroom.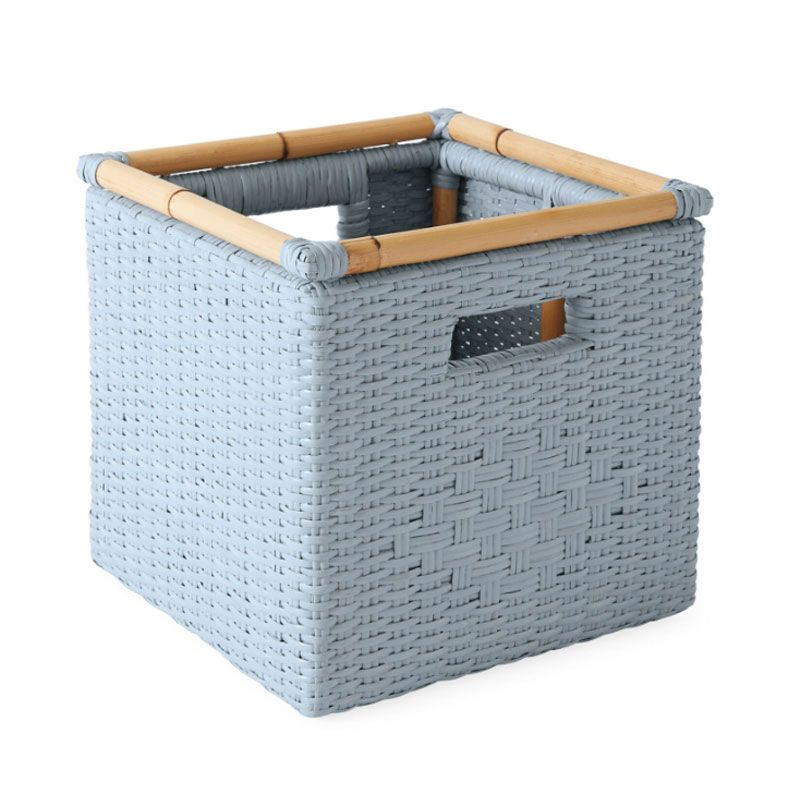 An elegant approach to storage, inspired by the iconic Riviera Collection this stylish storage bin has been crafted from a rattan frame, and is available in a blue or natural finish.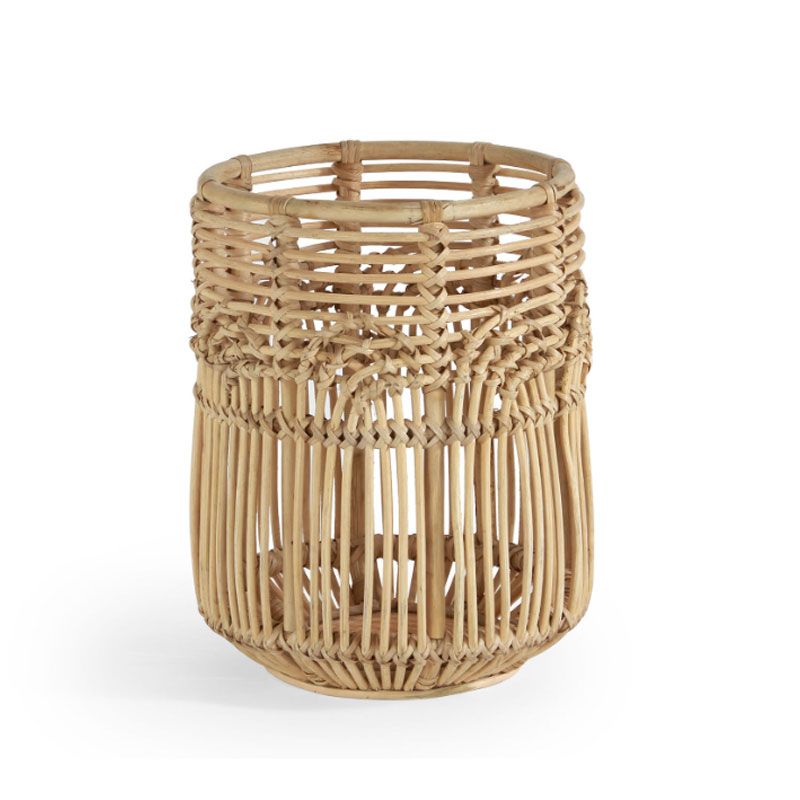 Add a warm and decorative accent to your small bedroom with this hand-woven rattan basket, ideal for toys, towels, throws and more.
Juliette Thomas is the founder and creative director of the London-based interior design and luxury furniture retail company, Juliette's Interiors. Juliette has been designing and offering unique exclusive interiors and furnishings since 2005.
Founder of NYC-based interior design firm, Arsight, Artem Kropovinsky has a decade of extensive global design experience, connecting a cohesive, collaborative team of passionate professionals, who work on interior projects in the U.S. and worldwide.
2. Having too much clutter on display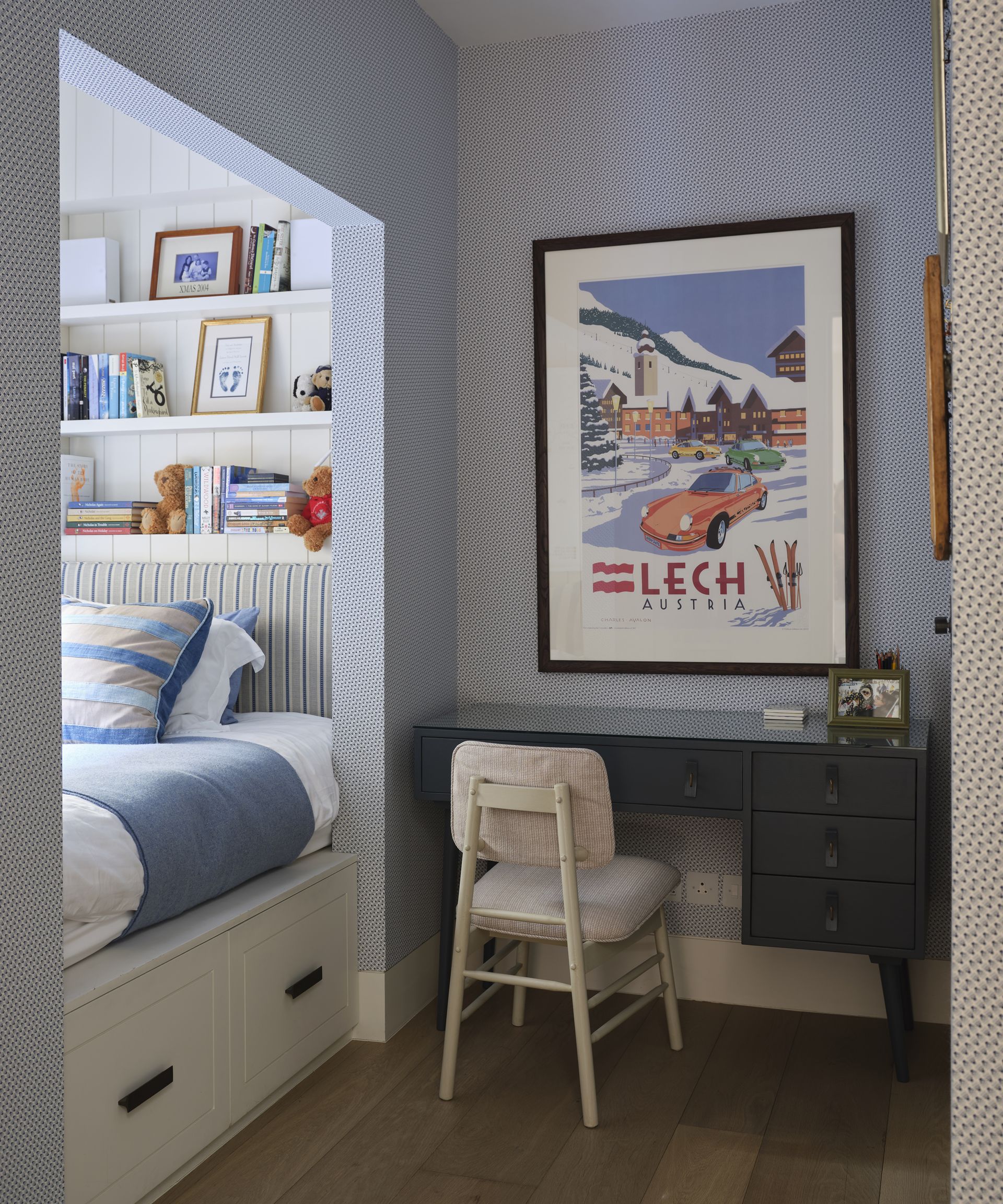 Of course, a small bedroom should not be void of decoration or personality, but having too many items on display will make the space feel crowded and cluttered – having a mix of open and closed storage will always prove successful.
'Bedrooms should be a tranquil haven where we feel relaxed and able to clear our minds for a deep sleep,' says Adam Black, director at Button & Sprung. 'We know that mess and clutter affect our ability to switch off – a busy bedroom equals a busy mind. Embrace a spring clear up, banish the chaos, and turn your bedroom into a calming space where you feel truly at ease.'
Adam Black is the co-founder of bedding brand, Button & Sprung. His involvement in the luxury bed and mattress sector began with co-founding Feather & Black in 2002.
3. Not being bold with color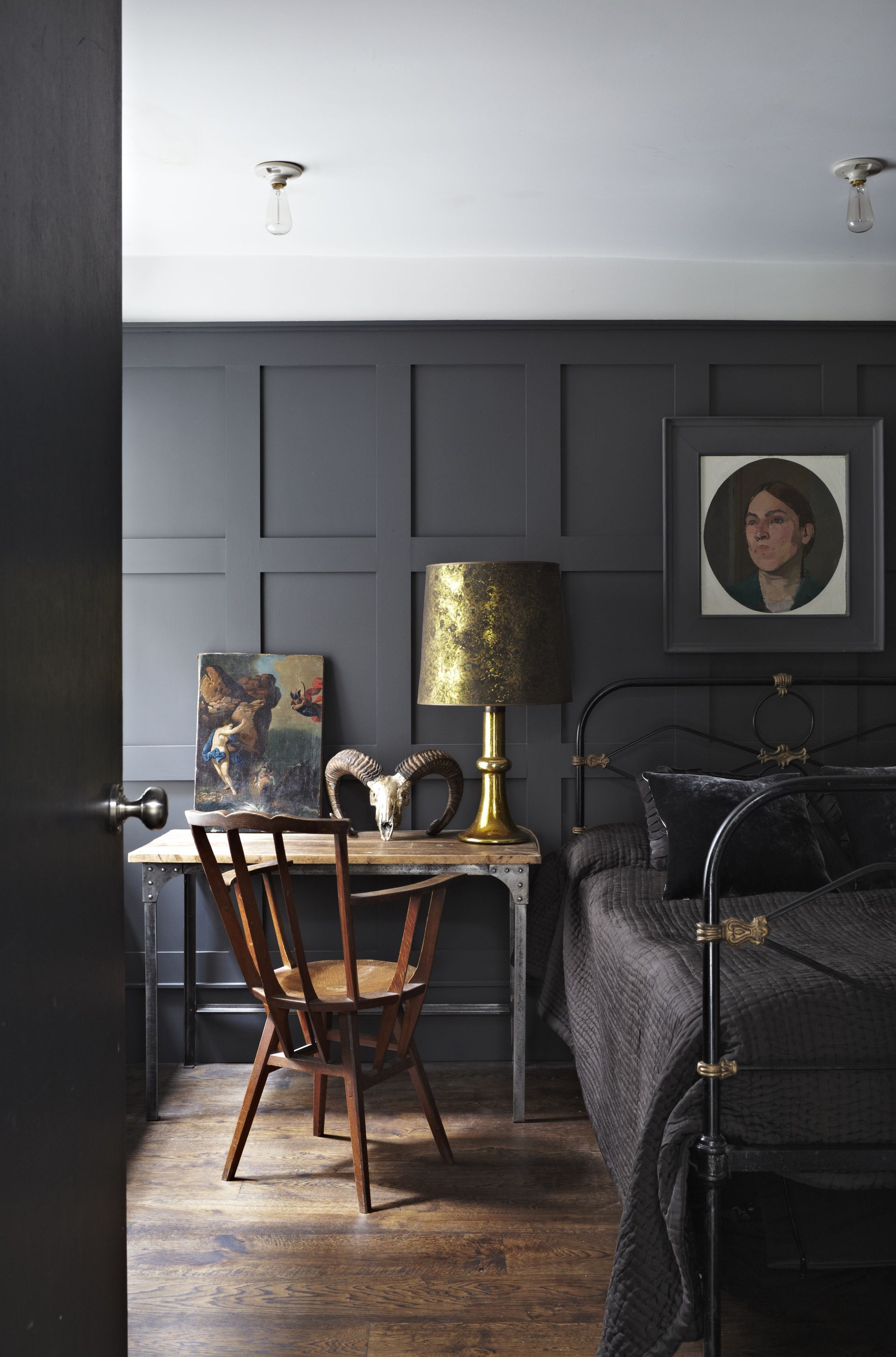 Many of us have been led to believe that lighter, more neutral color palettes are best for small rooms, and although these shades can work well in small spaces, it doesn't mean you should always choose light over dark in a small room.
Of course, sometimes you just can't go wrong with a simple and serene white bedroom, however, small rooms can actually be one of the best areas in the home to embrace a bolder use of color and pattern, as it can help to distract the eye away from the size of the space.
'Dark colors have definitely become more mainstream – charcoal, for example, can really give a room a feeling of luxury and sophistication, and works surprisingly well in a small area to give it some grandeur,' says Justyna Korczynska, senior designer at Crown Paint.
Darker colors can also help to make a small room feel bigger – and cozier and cocooning, as Patrick O'Donnell, color consultant & brand ambassador at Farrow & Ball advises, 'slate is a fabulous choice for poorly lit/ north-facing rooms. It is also surprisingly restful, and has the neat trick of making your walls visually recede – so one to consider for a small bedroom.'
Justyna Korczynska is a senior designer and color consultant at Crown Paints, and specializes in graphic design and color and trend forecasting.
Patrick O'Donnell is Farrow & Ball's color consultant & brand ambassador and has been with the brand since 2012. Patrick works with designers in the UK and North America, helping to bring their projects alive with the iconic, F&B color palette.
4. Ignoring the potential of your vertical space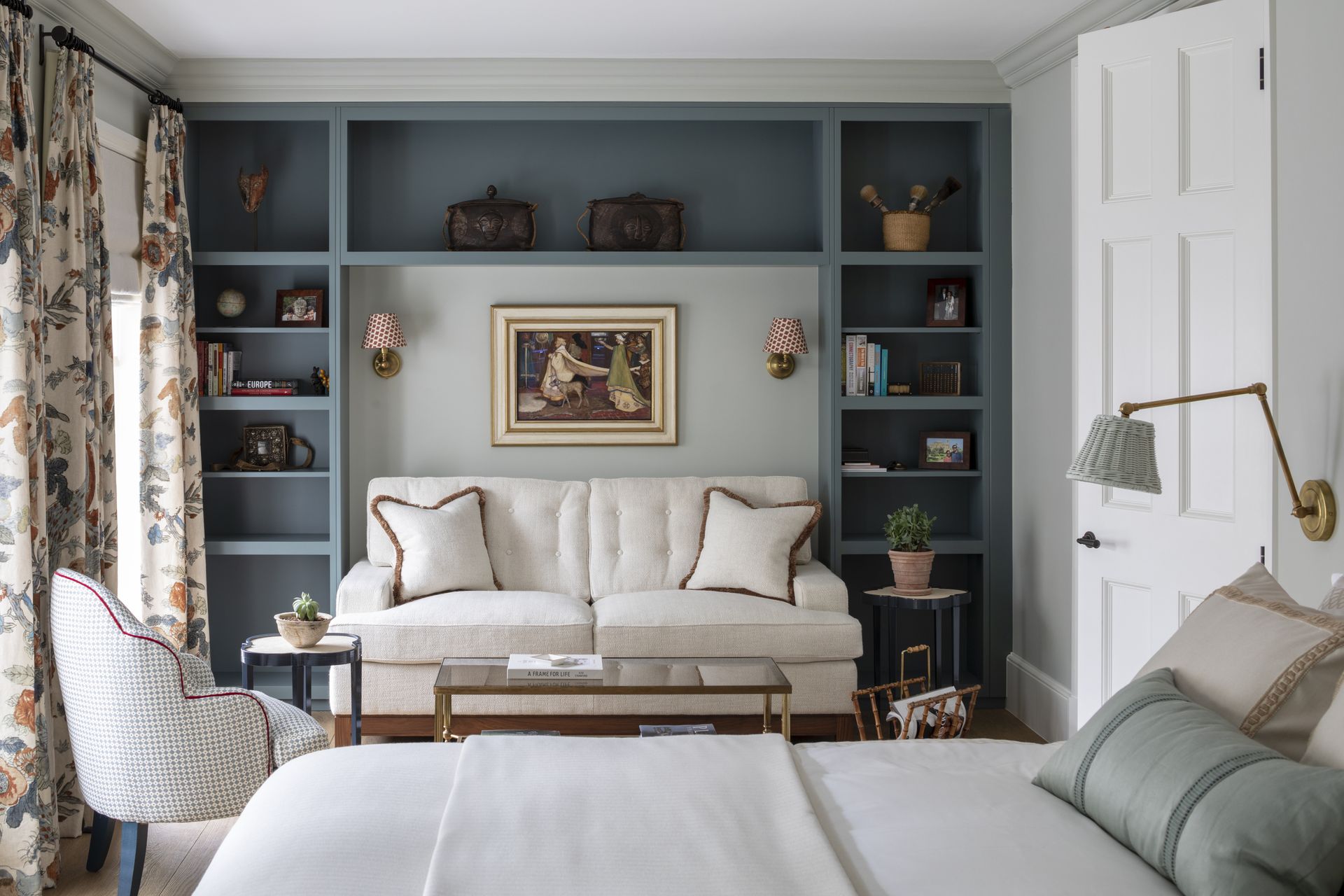 There is often a lot of furniture to fit into a bedroom, from your bed to cabinets, and closets and now many of us are working from home, desks too.
When planning your small bedroom layout, there is only so much furniture you will be able to place on the floor, so it pays to make the most out of your vertical wall space and incorporate tall shelving and storage.
'By keeping bedroom storage units to one wall only, you are freeing up additional wall space for a large headboard, artwork, and other bedroom furniture – floor-to-ceiling units will also allow you to save valuable floor space by using vertical space instead,' says Jonathan Clark, creative director for Shelved.
'Open shelves will provide additional storage, allowing you to keep decorative items within reach whereas low-level cupboards are perfect for keeping your personal possessions neatly hidden away.'
Jonathan is the creative director at UK-based, Shelved, a family-run business that specializes in the design and manufacture of modular storage furniture. Jonathan has over 15 years of experience as a senior designer in the design industry.
5. Not having multiple pools of light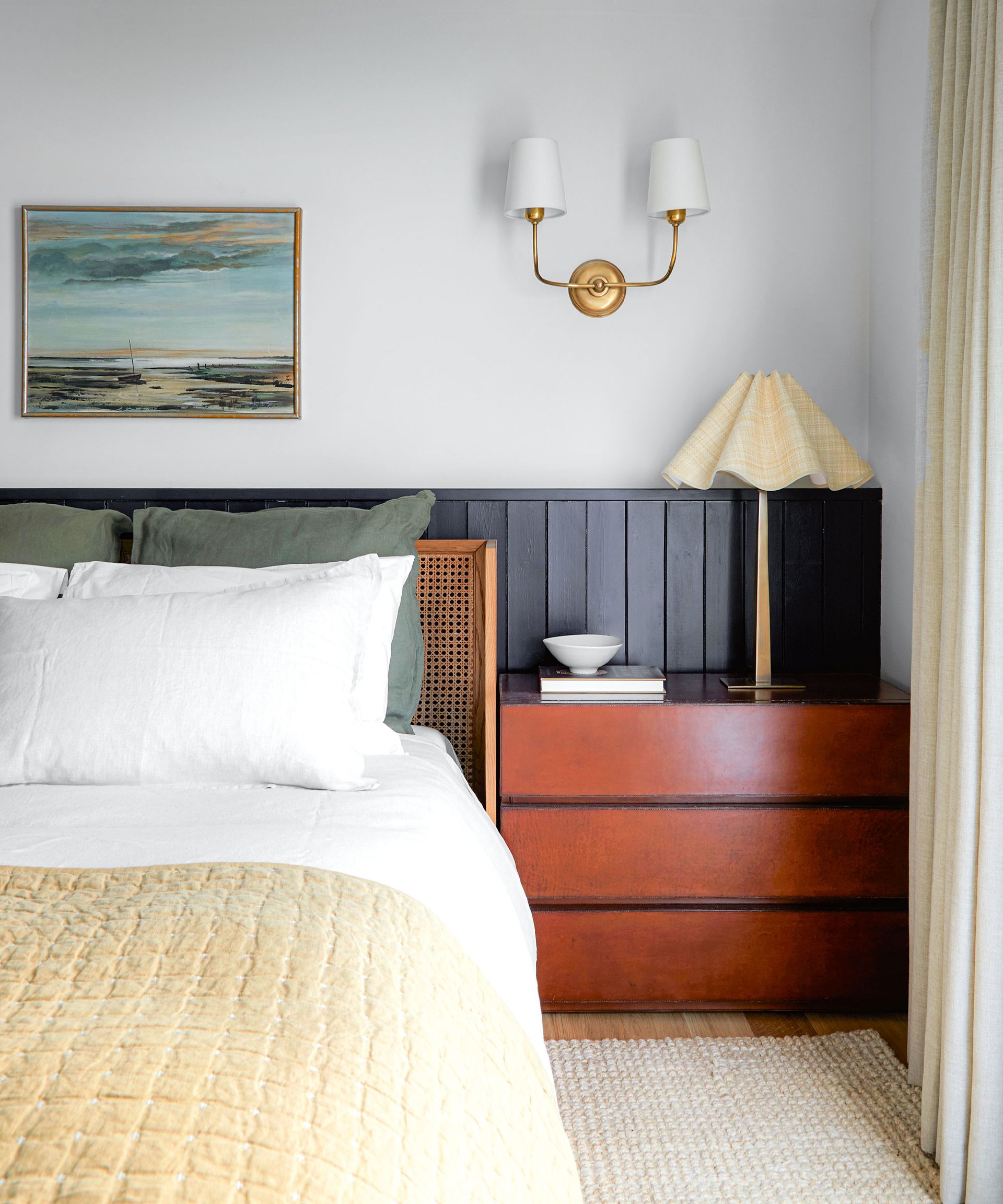 'Don't limit yourself to a single dimmer switch. Good lighting, with a variety of options including ceiling, table, and wall lighting, is imperative to creating an ambiance, and a cove of coziness and intimacy,' says Martin Waller, founder of Andrew Martin.
Incorporating multiple pools of light for your small bedroom lighting ideas can not only create a more inviting ambiance, but it can also help to zone your small bedroom, clearly defining each section in the room and helping it to feel bigger. From space-saving wall lights positioned on either side of the bed, to table lamps placed on a shelf or cabinet.
Statement lightings, such as a beautiful chandelier or a pendant light, is also an easy way to bring in beautiful decoration to a small bedroom – always think of dual-purpose in a small space!
Martin Waller is the founder of the London-based, luxury furniture retailer, Andrew Martin, which sells everything from beautiful sofas and lighting to fabrics, rugs, and more. Waller has been involved with design projects all over the world, with many of his designs influenced by his international adventures.
6. A lack of decoration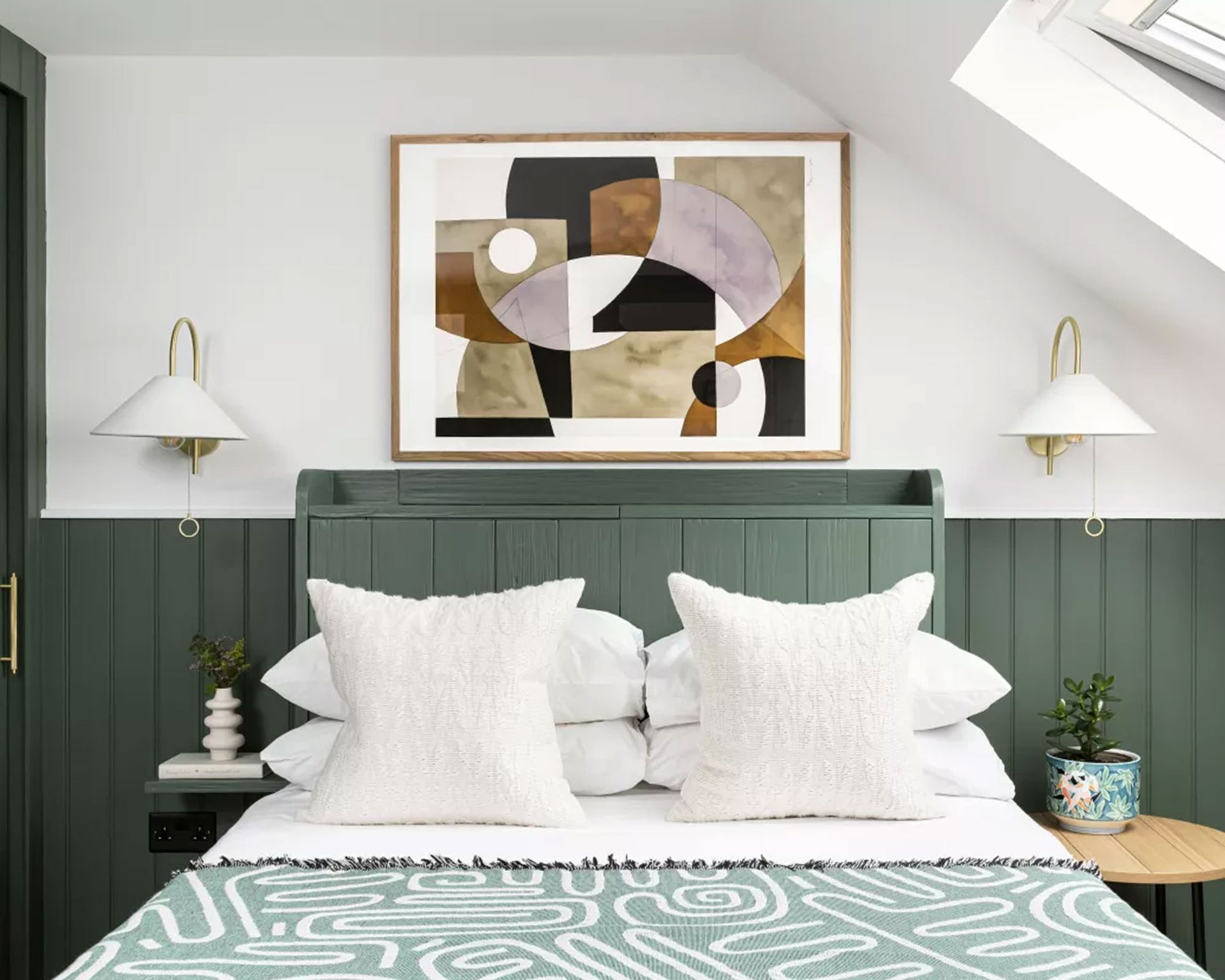 'The bed is the focal point of any bedroom, and the area above is the perfect spot for artwork and wall lights,' say Jen & Mar, co-founders of London-based interior design firm, Interior Fox.
'For maximum impact in a smaller room, opt for larger pieces of art over the bed to bring the scheme together. If you're stuck on what color or design to opt for, take this opportunity to pull in an accent color. Whether that's black used in the furniture or color from the soft furnishings, sticking to this rule will make the room flow and feel cohesive.'
Just because your bedroom is small, it doesn't mean you have to hold back on decoration, it's all about being clever with scale and ensuring there is a sense of balance. From beautiful large artwork, as shown above, to decorating with mirrors to increase a feeling of light and space in the room, these decorative finishing touches will help to tie your whole scheme together and transform a small room from bland to beautiful.
Founders of London-based interior design studio, Interior Fox, Jen, a former New Yorker with Texas roots, and Mar, who grew up in the Philippines, unite their East-meets-West backgrounds to create a modern aesthetic with a global twist.
7. Making the bed too small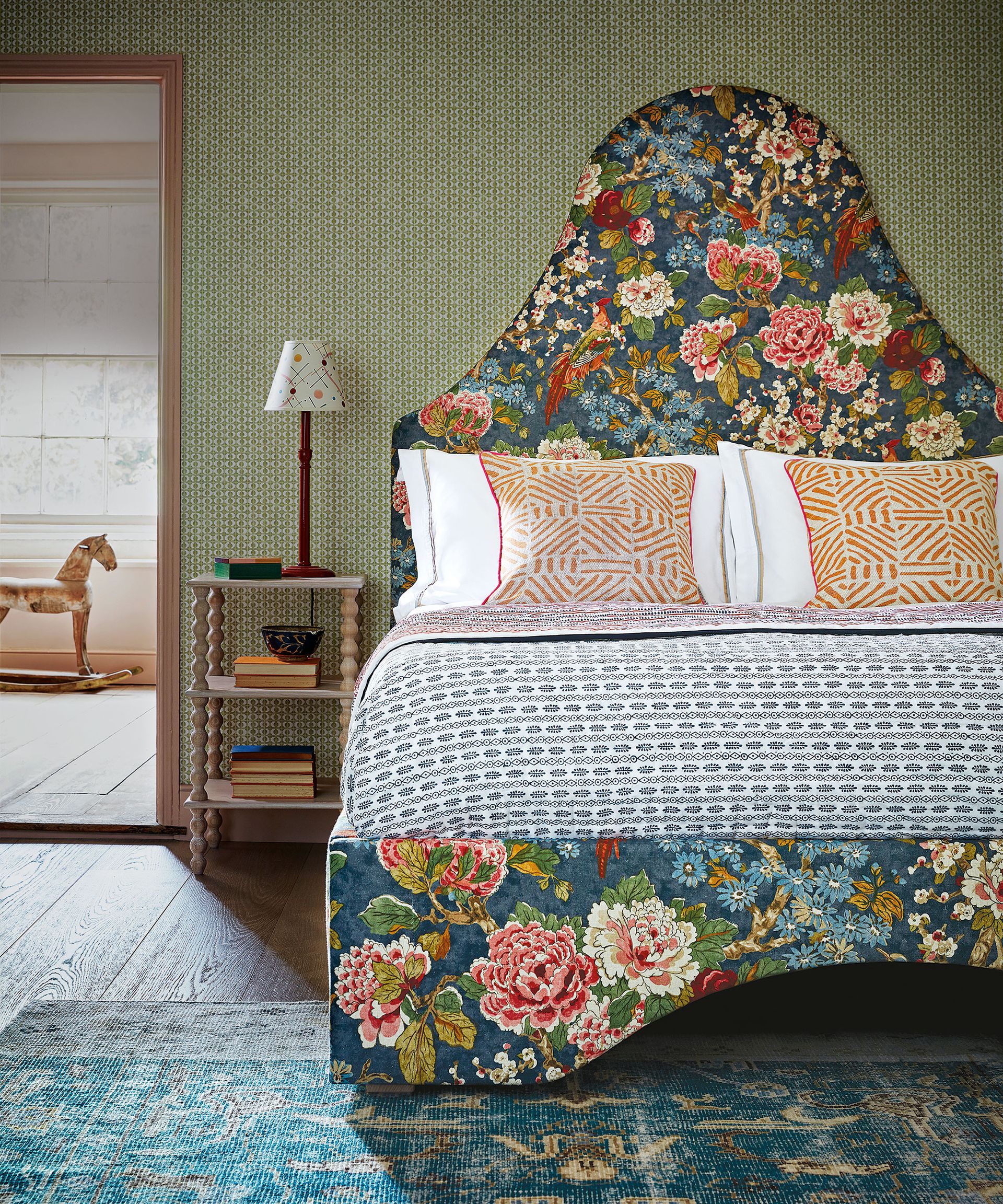 'The temptation with a small room is to make everything in it small as well. Beds tend to become a particular compromise but the fact is that it doesn't matter how supportive your mattress is – if it's too small for your needs, you're not going to sleep well over the long term. Buy the biggest bed and mattress that the room can comfortably accommodate,' says Adam Black from Button & Sprung.
'With a larger bed, you can also choose an ottoman or divan bed to banish clutter – no additional furniture required. These space-saving designs streamline the look and feel of a small bedroom by offering integrated storage within the footprint of the bed.'
Don't be afraid to get creative with stylish headboard ideas too, as these grand designs can add beautiful visual interest, shape, and texture to your small bedroom.
FAQs
How do you make a small bedroom not look cluttered?
As we have explored in this piece, storage is very important, and having the right storage solutions in your small bedroom will only help to make it feel less cluttered and more organized.
From beds with hidden storage underneath to using floor-to-ceiling cabinetry and shelving to create a sleek storage wall, the key is to ensure that every item has a proper home in your small bedroom and that you are selective with the objects and decorative ornaments left on display.
---
Avoiding these mistakes will allow you to make the most out of the available space in your small bedroom; helping to create a successful and stylish bedroom design that is a joy to spend time in – and sleep in!
Sign up to the Homes & Gardens newsletter
Decor Ideas. Project Inspiration. Expert Advice. Delivered to your inbox.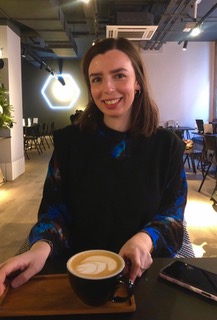 Zara joined Homes & Gardens in February 2022 as a Content Editor. After studying English Literature at University, she worked as an Ecommerce Website Editor, Content Writer and Buying Intern at multiple independent businesses within the luxury retail and lifestyle sectors. Her role at Homes & Gardens unites her love, experience and passion for the world of design and desire to create inspiring written content. She enjoys nothing more than discovering new trends, brands and products, whether that be in fashion, interior design or lifestyle.