You have to clean this first if you want a truly hygienic kitchen – professional cleaners warn
We use it all the time – but are we cleaning it as often as we should?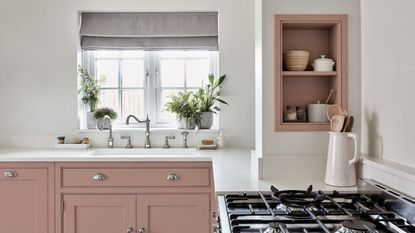 (Image credit: Tom Howley)
Sign up to the Homes & Gardens newsletter
Decor Ideas. Project Inspiration. Expert Advice. Delivered to your inbox.
Thank you for signing up to Homes & Gardens. You will receive a verification email shortly.
There was a problem. Please refresh the page and try again.
Of all the rooms in our home, the kitchen is arguably the one we want to keep the cleanest.
Not only can a dirty kitchen look awful, but it can become a serious hazard, leading to food contamination or even contributing to the growth of mold. But what should you clean first in a kitchen?
When asked, professional cleaners all agreed that, when cleaning a kitchen, we should all be starting with the countertops – and for some very good reasons.
The first thing to clean in a kitchen
Although we may be wiping them down every day after cooking, our countertops should always be the first thing we deep clean, expert cleaners concur. Especially given that, although not one of the dirty hidden areas of a kitchen we forget to clean, they are still often the dirtiest.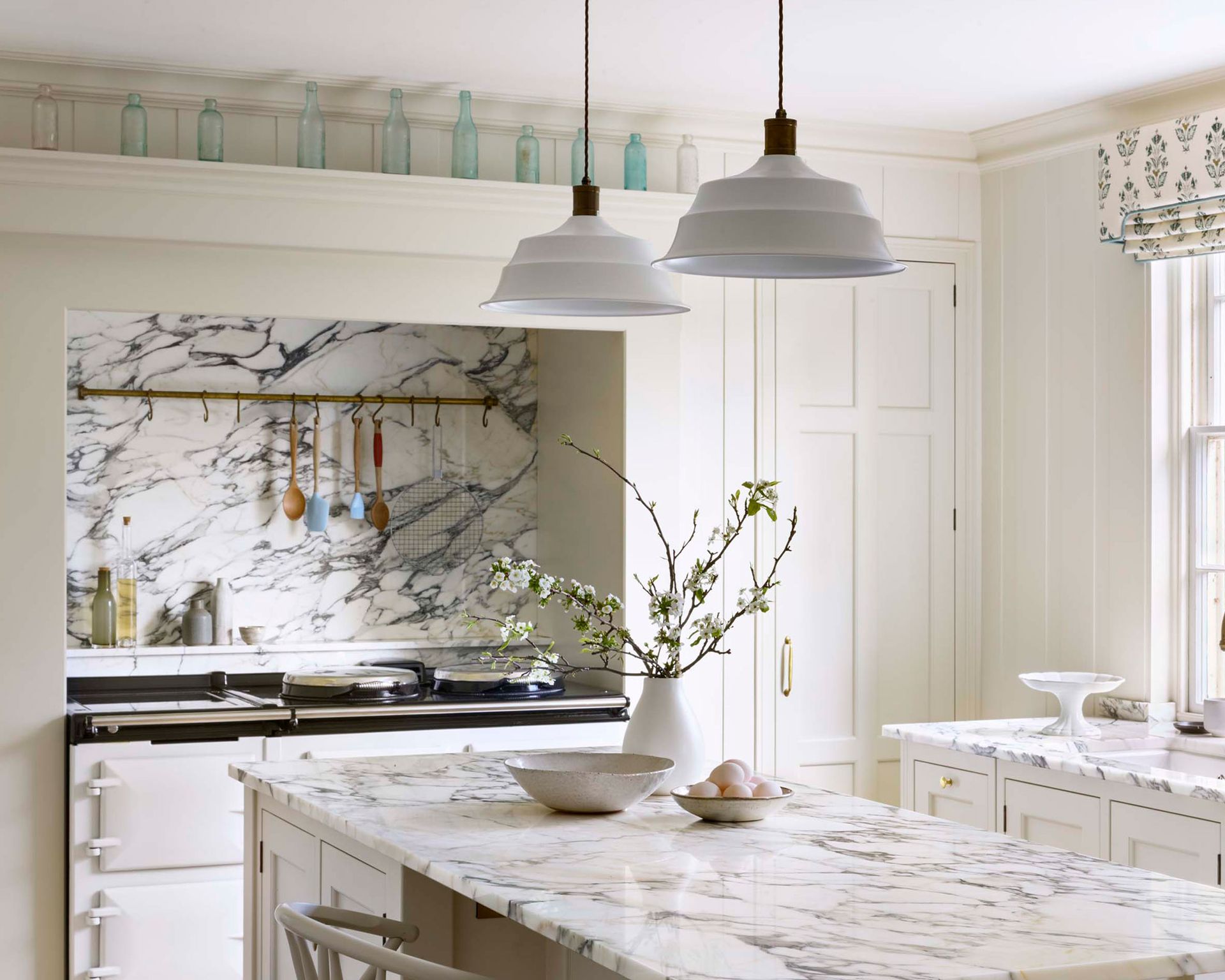 'Think about it – countertops are like the command center of the kitchen. They're where we chop, prep, and serve food. And let's not forget about all the spills, crumbs, and sneaky bacteria that can accumulate there,' says Karina Toner, cleaning expert at Spekless Cleaning. 'By starting with the countertops, you're setting the stage for a clean and hygienic kitchen.'
The idea is that you should tackle any 'high-touch' surfaces regularly and deeply, which, in turn, can help cut kitchen cleaning times in half, Muffetta Krueger, cleaning expert and founder of Muffetta's Domestic Assistants divulges.
'These surfaces regularly come into contact with all sorts of contaminants, from food, to hands, to appliances, to the bottom of grocery bags. These can all harbor a host of bacteria, germs, and residues that then compromise the integrity of our cooking,' she says.
Karina is the Operations Manager at Spekless Cleaning, a trusted maid service based in Washington D.C. The team has over five years of experience providing top-quality cleaning services for both residential and commercial clients. Karina oversees every aspect of the business, ensuring that every client gets the same top-notch service and a spotless clean every time.
This extends to any flat surface you use in your kitchen too, not just your countertops, adds Nathaly Vieira, professional cleaner and owner of InspireClean. 'The best tip I can give is to start with the surfaces. This includes countertops, tables, and other flat surfaces. It's also important to clean them before you start on anything else since this will help avoid spreading any dirt and grime around your kitchen.'
It also helps if you consistently follow a routine of daily tasks to keep counters clear, as this can help you to clean down the surface easily and quickly, and prevents dropped food from hiding beneath appliances where it may go moldy, smell, or even attract pests.
Tips for deep clean kitchen countertops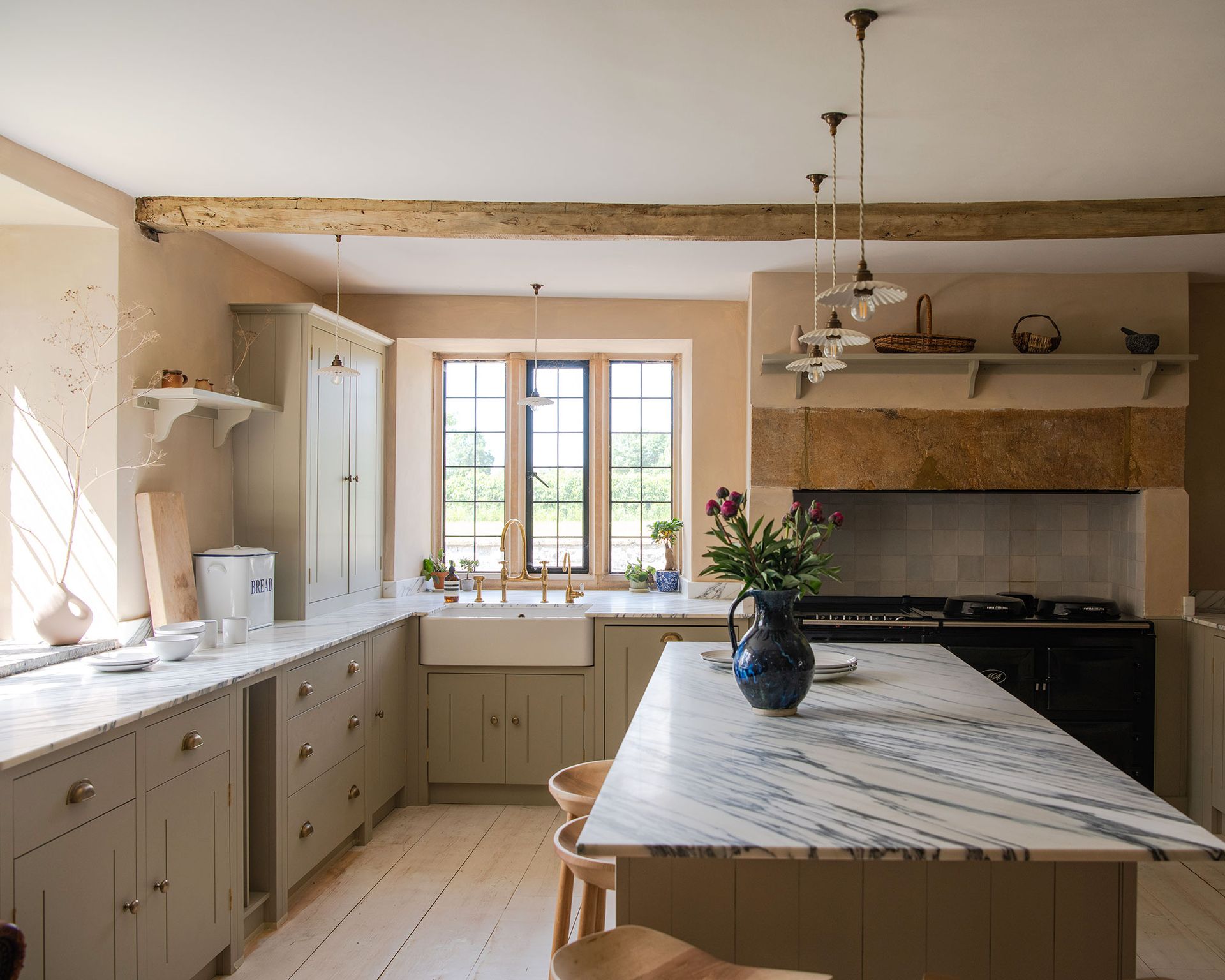 How you clean your countertops will largely depend on what they are made of. Laminate surfaces, for instance, will not require as much specialist care as cleaning granite countertops or cleaning white quartz countertops, for instance.
Generally speaking, there are some simple cleaning tips you can follow to make sure your food prep space is hygienic:
1. Clear the counters
As with any cleaning task, it helps to declutter countertops first, which can sometimes mean doing a little pre-cleaning, says Sara San Angelo, a.k.a The Cleaning Lady, owner of Confessions of a Cleaning Lady.
'You should clear the sides and tackle any dirty dishes,' she reminds. 'Whether that is doing them by hand or putting them in the dishwasher, you are going to want to have a clean and empty sink to clean the rest of your kitchen. It creates easy access, and a lot more space to work with.'
2. Use a mild detergent and a microfiber cloth to remove grease
You only need a mild detergent to help freshen up your counters, be it a gentle degreaser spray, a few drops of dish soap, or even cleaning with vinegar, advises Nathaly Vieira, professional cleaner.
'Combine with warm water if needed and wipe down with a clean microfiber cloth, available at Walmart, to collect any lingering crumbs as you work to avoid them spilling onto the floor.'
3. Dry thoroughly afterward with a clean towel
Once the counters have been degreased, drying them off can help to prevent streaks and ensure any leftover residue has been picked up before it alters the taste of your cooking, continues Muffetta Krueger, cleaning expert. Use a clean, dry cloth or towel, and pop it in the laundry afterward.
Muffetta Krueger is a driving force in the domestic service business, with over 15 years of operational management experience in the industry.
4. Tackle bacteria with an anti-bac spray
For food prep surfaces, you should always follow up with an anti-bacterial spray to make sure you limit contamination risk – especially if you cook with meat, says cleaning expert Karina Toner. 'Cleaning is one thing, but we want to make sure those countertops are also germ-free,' she warns.
'After wiping them down, reach for a disinfectant spray or make your own DIY solution using equal parts water and white vinegar. Spray it generously onto the countertops and let it sit for a few minutes to do its germ-fighting magic. Then, wipe it clean with a fresh cloth.'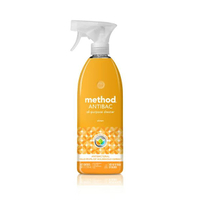 Method Anti-Bacterial Spray | $4.62 at Walmart
If you are looking for an anti-bacterial spray that also helps banish bad kitchen smells, then Method's fragranced sprays are perfect. I have the Pink Grapefruit variety in my kitchen at the moment, and I would never use anything else.
5. Seal counters made of a natural stone
Although an optional step, natural stone countertops benefit from regular resealing to make sure bacteria and stains don't sink into the natural material – it can also keep them shiny and looking brand new, adds Karina Toner, cleaning expert.
'Check the manufacturer's instructions or consult a professional for the best way to seal your specific countertops.'
FAQs
What is the best cleaner for laminate countertops?
The best cleaner for laminate countertops is something containing a mild detergent to help break down grease. These hardy surfaces rarely need anything with harsh chemicals (which could do more harm than good), so a mild detergent such as dish soap, a degreasing spray, or an anti-bacterial spray with a microfiber cloth is your best bet for a hygienic surface.
Does vinegar clean countertops?
White vinegar mixed with equal parts water can make a good homemade cleaner for your countertops, breaking down grease and killing any bacteria or mold spores. That being said, it can leave our kitchens smelling a little bit like a plate of fish and chips, so it is perhaps wise to use a commercial, scented anti-bacterial spray instead.
---
Cleaning a kitchen in the correct order, as well as understanding how often you should clean a kitchen, will give you peace of mind when cooking that your food is safe, and of the highest quality.
After cleaning the worktops, move on to other high-touch zones such as cleaning a kitchen sink, and commonly used appliances such as the stove and refrigerator to finish the job off.
Sign up to the Homes & Gardens newsletter
Decor Ideas. Project Inspiration. Expert Advice. Delivered to your inbox.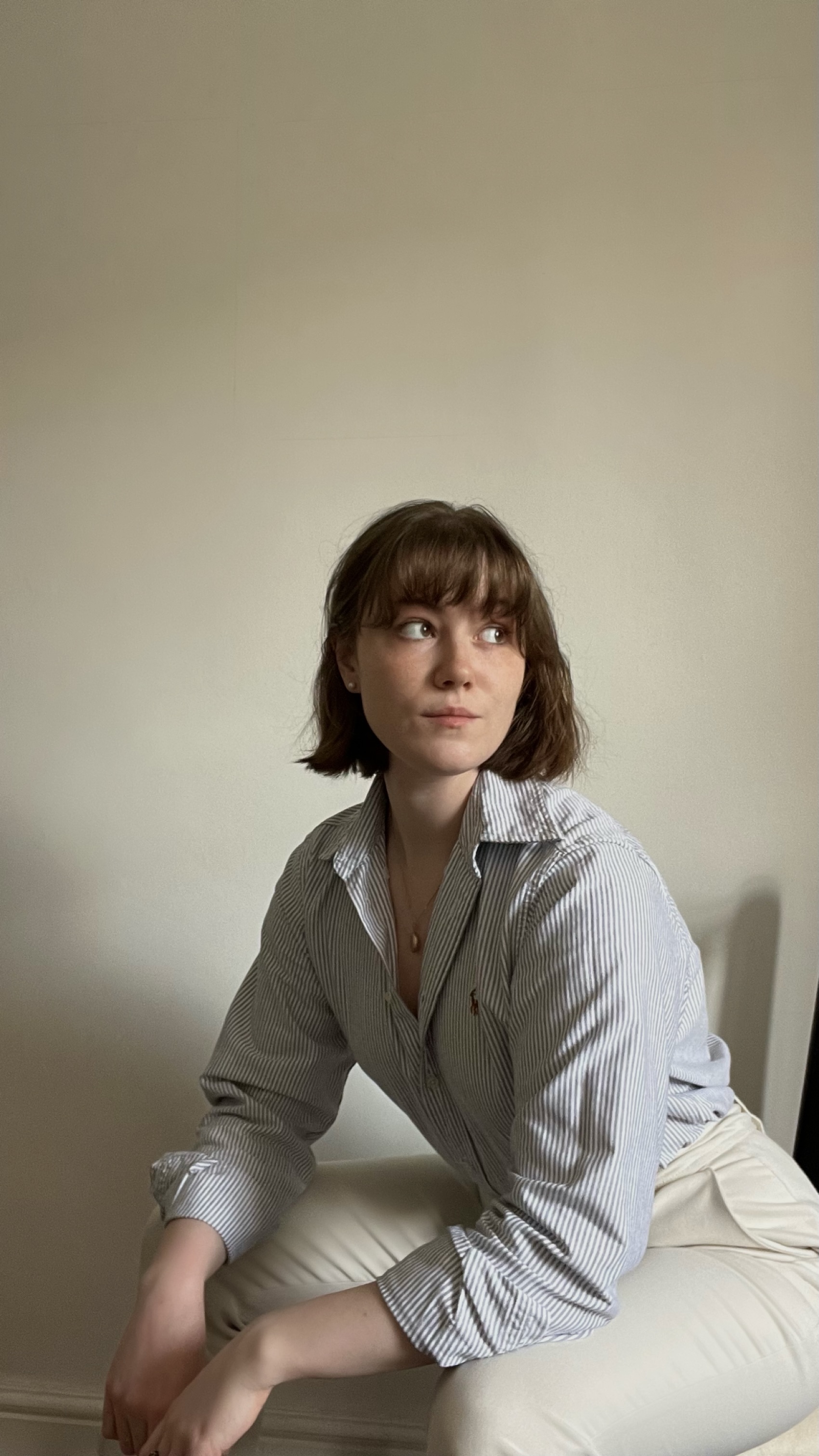 Chiana has been at Homes & Gardens for a year, having started her journey in interior journalism as part of the graduate program. She spends most of her time producing content for the Solved section of the website, helping readers get the most out of their homes through clever decluttering, cleaning, and tidying tips – many of which she tests and reviews herself in her home in Lancaster to ensure they will consistently deliver for her readers and dabbles in the latest design trends. She also has a first-class degree in Literature from Lancaster University.