10 surprising foods you can clean your home with, according to cleaning experts (and yes, they work)
Run out of cleaning products? No problem, if you have these foods in your pantry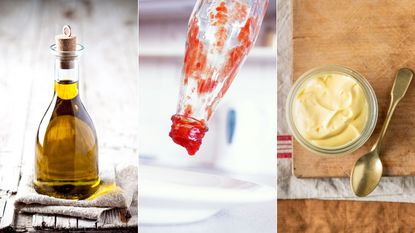 (Image credit: Getty Images)
If you've spent any time at all scrolling around the CleanTok hashtag on TikTok, then you'll have seen many weird and wonderful cleaning tips and hacks.
But we've got a few of our own that you may not yet have seen up our (rolled up) sleeves – and our favorites at the moment are all about deploying pantry staples as cleaning products.
We've recently tested out using salt for cleaning, and cleaning with vinegar is an tried and trusted method we use all the time. Cleaning with lemon juice? Been there.
But, we've not exhausted the list of natural but effective cleaning products yet. So if you're keen to kick out chemicals or just need a fix in a hurry, these surprising foods work wonders when it comes to cleaning.
Surprising foods you can clean your home with
With the help of professional cleaner and organizer Jill Koch of Jill Comes Clean, we've recently learned that there are quite a few other food items and pantry staples that work wonders when it comes to cleaning.
Jill Koch is a mom, wife, nurse, and former news reporter who never really lost the sharing side of reporting, and thus her blog, Jill Comes Clean' came into being. She loves to share all her home cleaning and organizing trials, tests and hacks, to help you keep your home as neat as a pin.
1. Cream of tartar for whitening
To be honest, this might be something you only have on hand if you're a fairly experienced baker. In fact, the name alone is misleading. Cream of tartar isn't even a cream. It's a powder – or stabilizing agent, used in recipes such as meringues, marshmallows and angel food cake.
But as Koch tells us, Cream of Tartar is an incredible cleaning agent, too, and suggests using it when you clean grout, to bring back the whiteness.
'Cream of Tartar, when combined with lemon juice, is a great brightener or cleaner for grout,' she says. Simply mix with water until it becomes a paste, and scrub it into your grout. Then, rinse and admire.
2. Walnuts for hiding scratches
When you see this one in action, it feels more like magic than science, to be honest. As it turns out, walnuts are a shockingly great way to remove scratches and marks in your wood furniture, floors, and accent pieces.
TikToker @acleanbee proves it in this video (above). The natural oils from one little piece can tackle a gash that seemed otherwise impossible.
3. Sugar for removing nail polish spills
We've written before about gardeners putting sugar on their lawns to help growth, but this tip might be still more useful – and one you're going to be extremely grateful you know if you love an at-home manicure.
'Sugar is a great cleaner for nail polish spills,' says Koch. 'When the spill happens, pour sugar on it right away. It will clump the polish so it just wipes away and doesn't set in and stain.'
As you would expect, there are plenty of uses for cleaning with nail polish around the home, too.
4. Baking soda for deodorizing
We've written about using baking soda to clean before, so this one might not surprise you. What might surprise you is that as well as lifting grease from everything from clothing to carpets, baking soda is very often recommended as a deodorizer, as Koch explains:
'Baking soda is probably the most versatile food you can clean with,' she says. 'You can use it all over the home. Use by itself to deodorize a refrigerator, carpet or mattress, or make it into a paste with dish soap and use to clean sinks, tubs, and showers.'
Baking soda's uses don't end there, either. 'You can add it to laundry or sprinkle it in the oven and use half a lemon or grapefruit to scrub it around and clean,' Koch says. 'You can also combine baking soda with peroxide to make a paste and clean grout.'
5. Vinegar for fabric softening
It seems like vinegar is constantly touted as a miracle cleaning product, but Koch warns that you have to be careful. 'It's great for cleaning windows without streaks and cleaning mirrors, unclogging sinks and drains, as a natural fabric softener, to soften towels and keep them soft, and more,' she says.
But don't get experimental! 'You have to be careful because it's acidic, so it can't be used on all surfaces,' says Koch. 'Especially avoid natural stone and tile.'
6. Food-grade mineral oils for chopping boards
While you might often hear of certain oils as recommended for cleaning, Koch says this is one to use with caution.
'You'll see olive oil recommended a lot but you actually want to avoid food oils in cleaning as they can go rancid,' she says. 'Instead, it's best to use food-grade mineral oil, lemon oil, or jojoba oil depending on the surface.'
What to use them for? Lavender oil can be used as an anti-bacterial; citrus oils will tackle grease effectively, and are great for cleaning chopping boards; and all will make your home smell nicer. Simply add to water in a bottle, spritz and wipe dry with a microfiber cloth.
We like Amazon Basics microfiber cloths – and they have nearly 65,000 positive ratings. Our top-rated mineral oil for cleaning chopping boards is Clark's Chopping Board Oil, enriched with orange and lemon extracts, available at Amazon.
7. Banana peel for cleaning houseplants
Our team has recently written about using banana peels as fertilizer in the garden, but did you know that they can benefit your best indoor plants, too?
'Wiping house plant leaves with banana peels is actually a better way to clean them than regularly soaking them in the shower,' says H&G's house plant expert Sarah Wilson. 'The benefits to clean house plant leaves is that they can better absorb sunlight and produce the energy they need for healthy growth, and the downsides of using water on leaves too often is mold-growth. Banana peel do the job efficiently, without the additional moisture.'
8. Mayonnaise for bringing a shine to wood
It's the oil in mayonnaise that makes it a useful emergency go-to for cleaning stainless steel appliances and adding a shine to wood surfaces, from floors to tables to chopping boards.
It works best on wood if left to soak in overnight, and though we wouldn't suggest spreading your entire floor with mayo before bed, you can use it to remove a scratch from wood if you have no made-for-purpose products (or walnuts) in the house.
Make sure to buff it off thoroughly afterwards with a microfiber cloth.
9. Ketchup for stain removal
Ever tried leaving a tarnished penny in ketchup overnight and seeing it emerge shiny and new in the morning? The magic is, no doubt, brought about by the ketchup's vinegar content.
Nevertheless, if you have nothing else in and need to remove rust from stainless steel, remove watermarks from copper, restore brass, or clean silver, ketchup is your friend. Simply smear it on, leave for an hour then wash off in warm water and buff.
10. Onions to clean grills
Looking for chemical-free ways to clean a grill, or more precisely, to clean grill grates? Good, if strange, news: you can use an onion to clean a grill.
Dan Cooper, Head Grill Master at Weber suggests this method: warm the grill just a little (or wait for it to cool off after a BBQ), halve a raw onion then apply it (cut side down) on to grill grates and rub it back and forwards. Wear heat-proof gloves for safety – we have used and like these Barbecue Gloves from Amazon.
'Onions are acidic and will pick up the grease that's left behind, as well as any small specks of dirt and carbon,' says Dan. 'I use this method regularly, and it really helps keep my cooking grates in good shape.'
And if your grill is coated with charred remains that are particularly hard to remove? Spray lemon or vinegar onto the grill before trying the onion trick. The added acidity will break down grime faster.
FAQs
What is the best natural thing to clean with?
Hands down, for us, the best natural thing to clean with is white vinegar. Don't be put off by its smell, which soon dissipates. Do be careful though, as over time it can erode rubber parts in, for example, dishwashers, if over-used. We love to use baking soda, too, which is not only excellent at breaking down grease but is a natural deodorizer, too.
What fruits are used to clean?
Citrus fruits, most commonly juice extracted from lemons, are used for cleaning. Putting a halved lemon in a bowl of water and steaming it in an oven or microwave is a good way to cut through grease and grime, and leaves a nice scent, too.
---
There are more foods you can use to clean your home – we've heard of hacks such as throwing dried potato peels on to a fire to clean and prep a chimney for winter, and pasta or rice water being used as a homemade polish. However, we've tried neither. These 10 above, though, have our seal of approval.
Sign up to the Homes & Gardens newsletter
Decor Ideas. Project Inspiration. Expert Advice. Delivered to your inbox.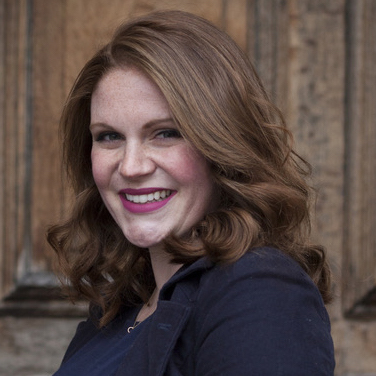 Ashley Chalmers is a freelance writer for Homes & Gardens with over 10 years' experience as a digital writer and content creator. Ashley started her career in entertainment and fashion PR in New York, before moving to the French countryside and taking up travel blogging. Now, Ashley lives in London. Her passion for travelling is only matched by her love of making her house feel like a home, and she loves to include her finds from around the world in her decor.