'Hotels aspire to create a sleep sanctuary' - Here's the bedding top hotels use
Luxury hotels use only the best, Here's exactly the sort of bedding they use, and how to recreate this luxury for yourself in your own bedroom.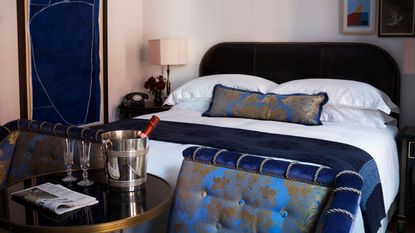 (Image credit: NoMad London)
Sign up to the Homes & Gardens newsletter
Decor Ideas. Project Inspiration. Expert Advice. Delivered to your inbox.
Thank you for signing up to Homes & Gardens. You will receive a verification email shortly.
There was a problem. Please refresh the page and try again.
There's nothing like a great sleep in an incredible hotel. But it doesn't come down to the beautiful room, a stunning view, or the fresh breeze blowing in off the sea. Most likely, it's thanks to one specific thing: the hotel's bedding of choice.
That's why I turned to a few beautiful hotels from around the world for inspiration. I heard from top hoteliers and hotel managers about the sheets and mattresses they use in their gorgeous rooms. Even better, I also managed to wheedle them into giving up a few style tips for making a hotel-quality bed at home.
I've also gone back through our top tested bedding content so you can recreate the looks for yourself. Whether you've got expensive taste or need bedding on a budget, there are a few ways you can get that hotel quality in your home with the best bed sheets and the best mattresses.
From London to Florida to the tropical beaches of the Maldives, this is how the pros make luxurious sleepscapes.
It's all about the thread count
According to Christopher Perone, General Manager of NoMad London, the truest secret to success when it comes to a luxury bed is picking the best bedding material. That's why quality bedding with a high thread count is key.
'At NoMad London, we use linen from Gailarde's Coze Linen with a 300 thread count,' says Perone. Thread count isn't everything, however. Thread count is just the number of threads per square inch. That means that some bad sheets have a really high thread count - they use thin fibers, and can fit much of these per square inch, so they technically have a really high thread count. However, they aren't actually comfortable. 300-500 is a good rule of thumb.
Best cotton bed sheets overall
Brooklinen Luxe Core Sheet Set
Sizes: Twin, Twin XL, Full, Queen, King, California King
Material: 100% long-staple cotton sateen
Colors: 13
OEKO-TEK certified: Yes
+ Luxurious 480 thread count
+ Beautiful limited-edition colors and patterns
- Prone to wrinkling
Soft, smooth, and incredibly cozy, the Brooklinen Luxe Sateen bed sheet set excelled on test. Simple, with no fluffs or overcomplicated designs, it has a high-end quality feel thanks to a 480 thread count.
Softest cotton bed sheets
Beddable Beige Core Bedding Set
Sizes: Twin, queen, king
Material: 100% long-staple cotton
Colors: 14
OEKO-TEK certified: Yes
+ Soft to the touch
+ Washes well
- Needs ironing
Beddable bedding sets are the softest our bedding expert Louise has ever slept under, and are the sheets she reaches for in the winter. They launder well with no pilling, and they have a 400 thread count.
Go for a relaxed vibe
While some hotels pride themselves on crisp corners and perfectly tucked duvets, Perone points out that this doesn't exactly work with the NoMad's overall relaxed aesthetic. In fact, it probably wouldn't work in your home, either.
'At NoMad, we maintain a more residential approach for making our beds––not tucking the duvet in all around,' he says. 'This helps achieve this more elegant relaxed visual.'
The headboard sets the stage
Of course, mattresses and linens and pillow firmness are all key to consider when creating the perfect bed. But Perone says there's one thing NoMad London also takes into careful consideration: their headboards.
'Our headboard is an embossed, distressed leather with nailheads,' he says. 'It's both comfortable and a signature design element that has travelled across all NoMad Hotels.'
'Hotels aspire to create a sleep sanctuary'
Alex Ekbatani, CEO of the Florida-based ette Hotel, says the true mark of a great hotel is one that prioritizes the sleep of its guests. 'Hotels aspire to create a sleep sanctuary for guests filled with luxurious comfort, leaving an indelible mark on their overall experience,' he says.
For ette, this means their bedding partnership with the brand Frette is a must––and it's one that expands even further than their pillowcases. As Ekbatani explains, the pair created everything from bed and bath linens to pool and gym towels, robes, slippers, and table linens. We're yet to put Frette to the test, but their Grace Sheet Set looks incredible - though for $1575 a set you might be better off with other sateen sets like Ettitude's Signature Sateen Sheet Set - it's $1400 less expensive.
'It's all in the details'
If you picture the perfect hotel bed, you probably envision something crisp, white, and impossibly fluffy. But as Ekbatani explains, it's so much more than that.
'From fabrics to design and the overall feel of textures, it's all in the details,' he says, specifically citing the choice of fabrics, design, and the tactile qualities of textures. 'The meticulous selection of cotton sateen linens, adorned with an elegant saddle white rim of embroidery and featuring the distinctive Ette logo on the pillows, speaks to the commitment to excellence.'
Don't forget the accent pieces
Sometimes, what really sets a hotel bed apart are the finishing touches. To get a similarly polished look at home, Ekbatani says it's important to embrace the chance to add some personality and playfulness to your own bed. Think colorful throw pillows like this accent pillow at Nordstrom or a patterned throw like this at Anthropologie.
'These vibrant additions not only serve as an expression of personal style but also provide the freedom to switch them seasonally, effortlessly transforming the mood and ambiance of the bedroom,' he says. 'Discover the joy of adding that final touch, breathing new life into your bed with each passing season.'
Use a mix of soft and firm
At ette, Ekbatani reveals that the secret to their bedding success is all in striking the right balance.
'We advocate for a balanced blend of soft and firm pillows, tailored to meet the unique preferences of each client,' he says. 'The firm pillows serve as an ideal canvas for showcasing the artful display of decorative shams and other design embellishments.'
Beyond the decorative pillows, though, is what Ekbatani calls the real heart of their bedding: the linens. '[These are] meticulously crafted from luxurious 100% cotton sateen, which effortlessly combines comfort and elegance,' he says. 'In addition, our robes and towels also boast the same exceptional quality, enveloping you in the embrace of pure cotton softness.'
Aim for softness, support, and durability
If your true goal is to parallel the most upscale resort option available, then you'll want to follow the advice of Vincent Pauchon, General Manager at The St. Regis Maldives Vommuli Resort.
According to Pauchon, the reason their beds are so incredible is all thanks to the commitment to quality at each and every level. This includes mattresses that combine memory foam and pocket springs, cotton linens that were selected for their softness and durability, and pillows made with a variety of filling options, from goose down to hypoallergenic materials.
'The mattress should provide ample support and comfort,' says Pauchon. 'The linens should be made with high-quality materials that are soft and breathable, and pillows should be available in a variety of filling options to suit different preferences.'
Incredible bedding is a worthy investment
If you're working with a budget, Pauchon says to focus your bedding investments on the key elements: sheets, pillows, and mattress.
'Consider investing in high-quality linens made with cotton or silk,' he says. 'Look for pillows with different filling options to find one that suits your needs. A quality mattress is also essential for a good night's sleep.'
At St. Regis, this means 400 thread-count cotton sateen linens, pillows with a variety of filling options, and mattresses designed to offer support and comfort. And yes, you can buy the full St. Regis bed online. This includes the official St. Regis mattress, featuring a plush euro top, as well as the complete bedding set by Frette. However, a queen will set you back $3,900. If you want to save a lot more, try our favorite-ever mattress. The Saatva Classic is more than half that, bringing luxury without the price tag.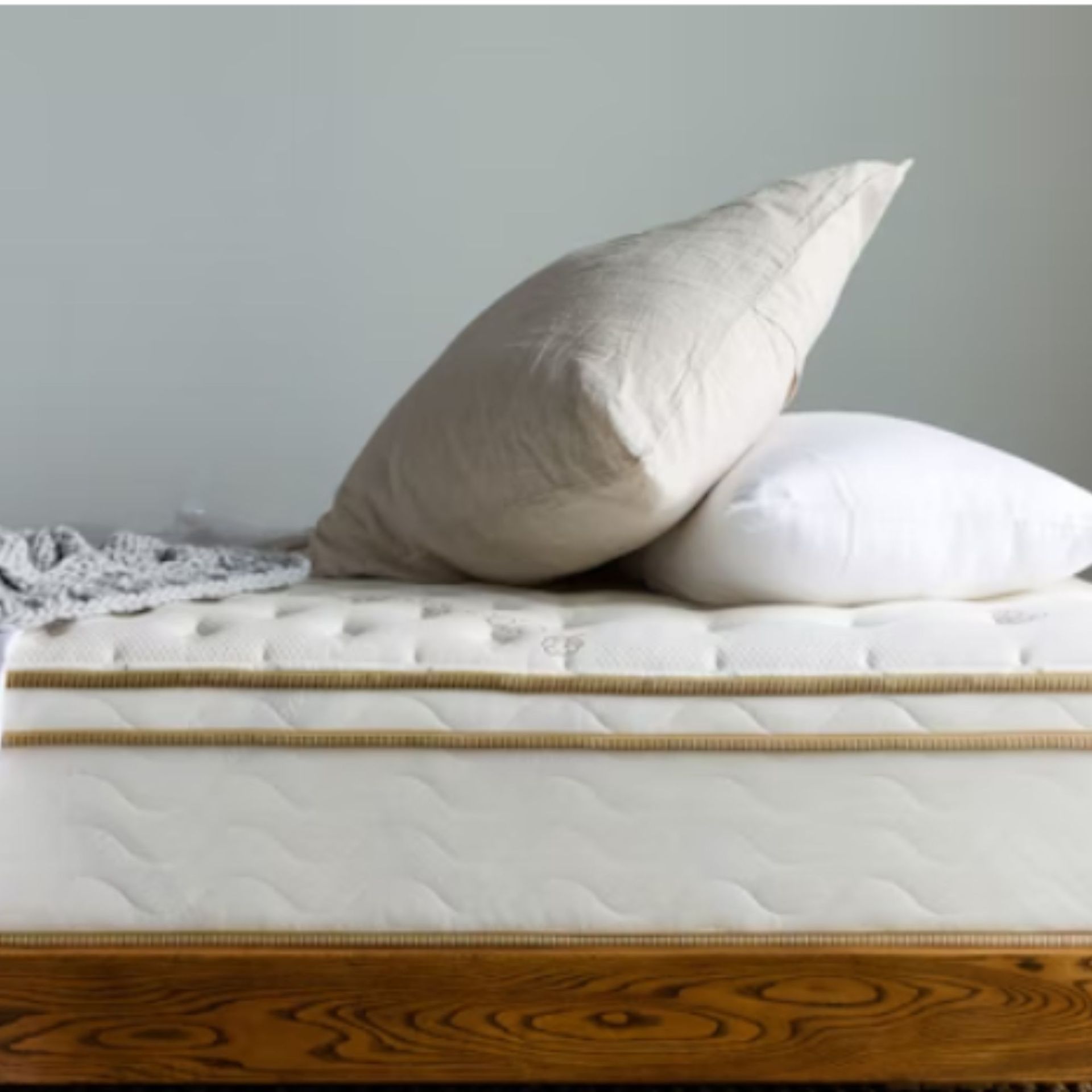 Best mattress overall
The Saatva Classic ranks top of our best mattress guide. It brings true luxury at a more reasonable price point than other top-end mattresses.
Read the full Saatva Classic Mattress review to find out more.
Best value hybrid mattress
Because of their high-tech design, hybrid mattresses can get expensive. This Dreamcloud mattress is much cheaper than most hybrids on the market, but just as comfortable.
Find out more in our Dreamcloud luxury hybrid mattress review
Best memory foam mattress
Nectar Original foam mattress
To save even more money, Nectar's Original mattress is usually around the $700 mark. It's best for aches and pains and though it's only anecdotal, lots of people have found it helped their back pain.
More details in our Nectar original foam mattress review
---
Whether you follow one specific hotel's guide for the ultimate bedding experience or you aim for a luxurious mix of all of the above, one thing's for sure. A great night of sleep is in your future.
Sign up to the Homes & Gardens newsletter
Decor Ideas. Project Inspiration. Expert Advice. Delivered to your inbox.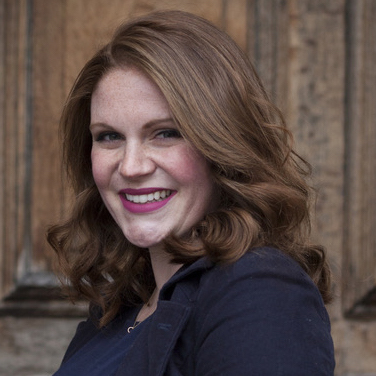 Ashley Chalmers is a freelance writer for Homes & Gardens with over 10 years' experience as a digital writer and content creator. Ashley started her career in entertainment and fashion PR in New York, before moving to the French countryside and taking up travel blogging. Now, Ashley lives in London. Her passion for travelling is only matched by her love of making her house feel like a home, and she loves to include her finds from around the world in her decor.