The top 5 backyard improvements that add value to your home – and what not to do
Does improving your backyard actually add value to your home? We investigate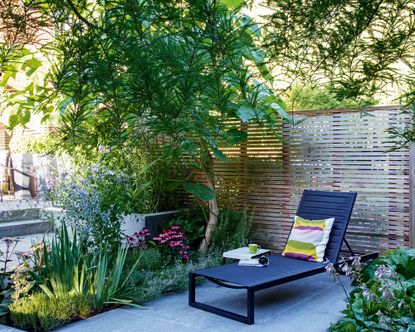 (Image credit: Future / Mark Bolton )
Do backyard improvements add value to your home? We all know by now that having a nice garden is an appealing feature to many home buyers, especially since the pandemic has forced most of us to stay at home – which has often meant using our outdoor spaces as extensions of our living rooms, kitchens and dining rooms.
See: Backyard ideas – decor inspiration for outdoor spaces
But when it comes to selling, is improving your backyard really one of the best ways to add value, and if so, which improvements should you prioritize? We investigate.
How much value does a nice backyard add?
Knowing how much value a nice backyard will add is only ever going to be an estimate – and your realtor should always be the person to ask for their expert opinion on what will work in your area before you start planning.
However, having a ball park figure will help you decide what to spend on landscaping to get a good return on investment. As a rough guide, a nicely landscaped garden that is low maintenance can add up to 10% to your home's value – that's potentially an extra $100,000 on a $1 million home.
It is worth underlining that you will rarely make a profit on landscaping a backyard – but done wisely you should make your money back by adding value to your home and will certainly have a better chance of selling your home faster and for a higher price.
Backyard improvements that add value
Assuming the essential improvements in your backyard – from sound fencing to a smart patio and decking to pretty planting – have been taken care of, which are the backyard improvements to consider as potentially value-adding? These are our top five.
1. An outdoor kitchen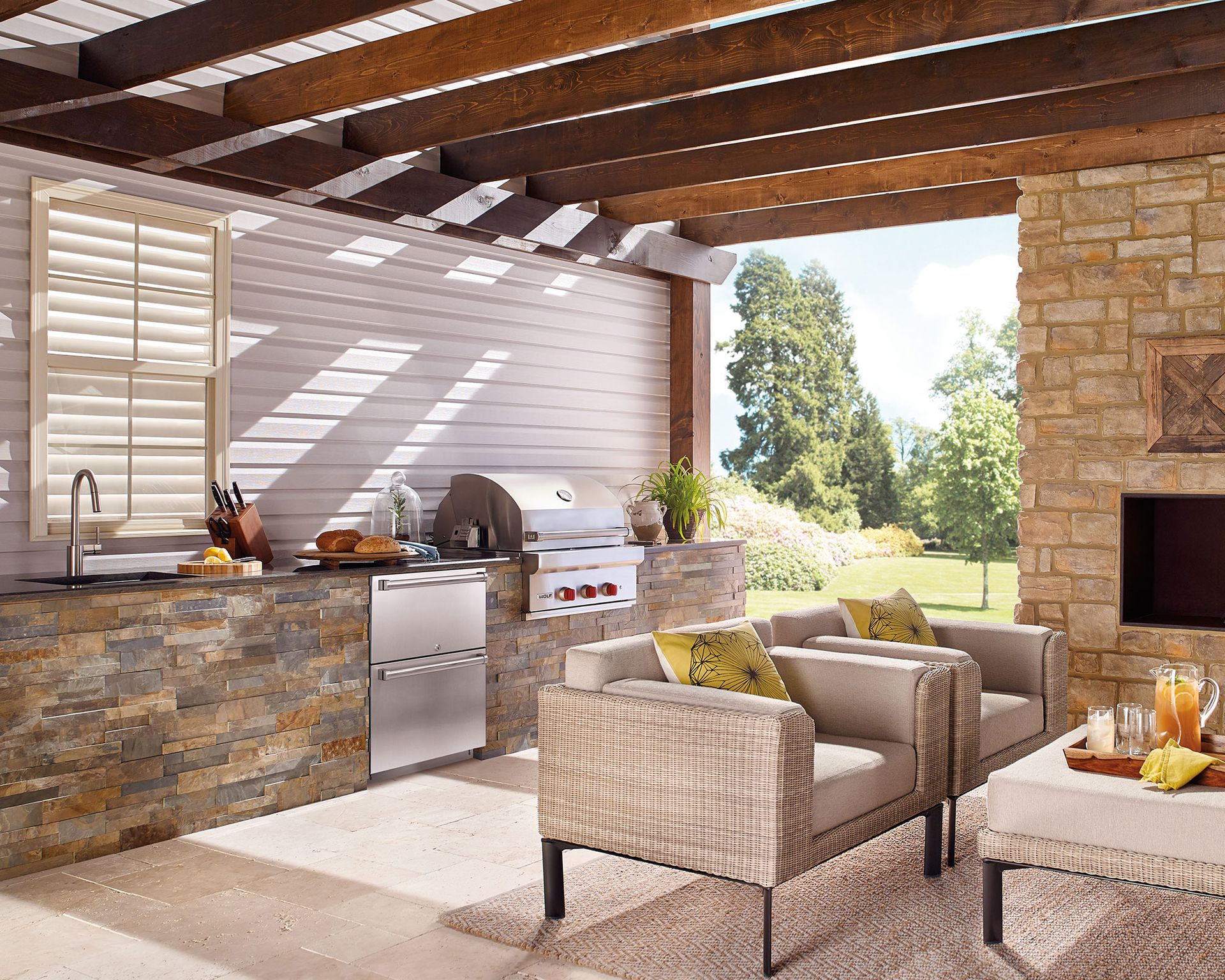 Outdoor kitchen ideas have surged in popularity, with homeowners looking to extend their living rooms outdoors.
Patrick Garrett, a real estate broker in Birmingham Alabama, advises that it's really important to ensure your outdoor kitchen space is functional – think: a properly equipped space, a roof for shelter from the sun and rain, a ceiling fan or a design that relies on natural ventilation for comfort in hot weather, and a firepit for outdoor heating for cooler nights. In other words, he says, it needs to be usable at least 'three out of four seasons'.
2. An outdoor firepit
You will recoup around 60 to 70% of your investment on a beautifully installed firepit, says Jason Gelios of Community Choice Realty in Detroit, who suggests that a gas-powered fire pit installation will have the best return on investment. If you don't have the space for a permanent structure, even a firepit that can be packed away when not in use – but brought out for property viewings – can help the buyer imagine themselves using the backyard as an outdoor living room year round.
3. A swimming pool
Bill Golden, a realtor/associate broker at RE/MAX in Atlanta says that the pandemic has changed how buyers feel about properties with pools. 'People are spending way more time at home now, and that has increased the demand for pools,' he says. He is, however, at pains to point out that you won't necessarily recoup what you spend, but that it can be a selling point when you put your home on the market – a significant bonus if your house is competing with other homes (with pools) on the market locally.
4. Structures for privacy and shade
Since more and more of us are spending more time outdoors, it's no surprise that looking for garden privacy ideas has become something of an obsession for many during the pandemic.
Of course, you can create effective screening with cleverly placed plants, but a structured garden shade idea, such as a roof over an outdoor kitchen/dining/living area or a smart pergola over a patio can give you the best of all worlds: privacy, shelter and shade.
5. An outdoor living space
You may already have a patio or deck in your garden – but how you set them up can really matter to home buyers and boost your home's value.
'It's really important to lay out and dress a deck or patio like you would an indoor room,' advises Homes & Gardens Editor in Chief Lucy Searle. 'The good news is that this won't cost a fortune and can add value – or at least enchant a buyer enough that they will be more likely to put in an offer.
When it comes to designing a deck or picking patio ideas, it's important to this about how the space will be used: 'Ideally, you need space for a snug seating area – somewhere buyers can picture themselves lounging and/or dining,' says Lucy.
'Style it with handsome, inviting furniture, perhaps an outdoor rug or cushions, attractive garden lighting and pretty container planting, and you add an entirely new living space to your home instantly.'
Backyard improvements can add value – but there is a catch
The good news is that yes, garden improvements can add value to your home. They're probably not what you expected, however. The Remodeling Impact Report: Outdoor Features from the National Association of Realtors® found that while buyers loved the idea of a swimming pool, brand-new deck, and other luxurious backyard features, what they were actually prepared to pay more for was a garden that's impeccably landscaped and well maintained.
The report estimates the cost of annual mulch application, mowing of 2,835 square feet of lawn, pruning of shrubs, and planting of approximately 60 perennials or annuals to add up to an average of $3,000. It is a lot, but you will recover all of this cost – an incredible 100% return on investment.
There is a potential problem with all of this. What the report uncovers is that the majority of US home buyers are not that keen on garden maintenance, preferring the idea of moving into a home with a garden that doesn't need anything doing to it.
What this means in practice is that while those who do want a garden will pay more for a well-maintained one, you may also lose some buyers who are intimidated by the idea of having to do all that maintenance themselves.
Kelley Martin, a realtor in San Antonio, Texas, told Homelight that in her experience, 'About 7 out of 10 [buyers] will say, ''There's no way I can maintain that,'' or ''How much is that going to cost to maintain?'' or ''Oh, my gosh, I would kill every single one of those."'
It's very different if you live in the UK, where more people are prepared to maintain their gardens over the longer term. UK home buyers will pay more for additional structures so they can enjoy their garden more, with a study by Rated People revealing that Brits will pay almost £8,000 ($11,000) more for a swimming pool, £5,325 ($7,378) for a home office garden room, and £5,107 ($7,076) for a garden gym.
None of these things will make US buyers part with more of their cash, even if they do like the idea of them. More proof that it always pays to understand who you're selling to.
Sign up to the Homes & Gardens newsletter
Decor Ideas. Project Inspiration. Expert Advice. Delivered to your inbox.
Anna K. Cottrell is now a freelance writer, having previously been a Content Editor for Future's homes titles. She writes about interior design, property, and gardening. On H&G, she specialized in writing about property – buying, selling, renting – sustainability and eco issues.