#BookTok – the viral 'reading for pleasure' TikTok craze that is making book display fashionable again
Gen Z might call it a heritage trend, but for some, reading for pleasure and displaying books has always been part of life's fabric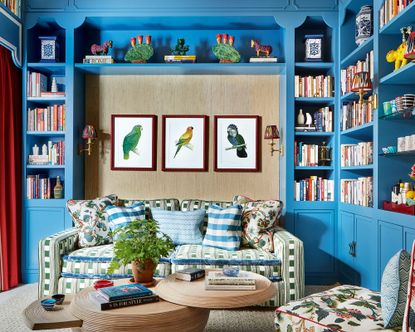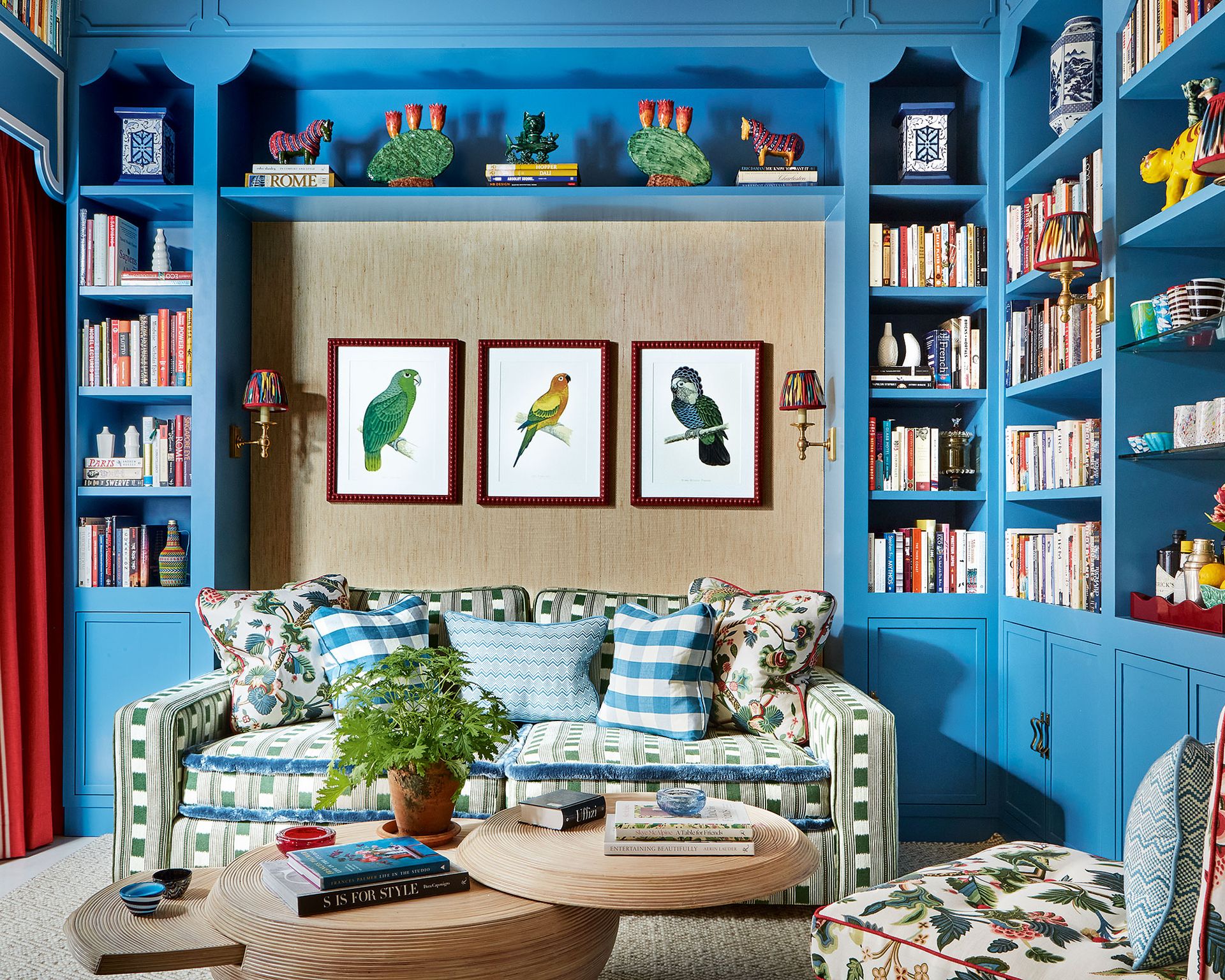 (Image credit: Elizabeth Hay)
Since skyrocketing in popularity throughout the COVID-19 pandemic, social media platform TikTok has become a treasure trove of handy home hacks. From DIY clips to unique interior spaces, homebodies can immerse themselves in creative shortform content that aims to inspire how we live our lives.
And now it's inspired a whole new trend for reading for pleasure – and bookshelf styling. Reading for pleasure is, it seems, something that is once again en vogue, thanks to eye-catching and aesthetically pleasing videos. Coined #BookTok, the tag has over 95 billion views and has seen a new type of social media influencer emerge – ones that share their love of literary with the world.
The BookTok community has without a doubt been one of the biggest influences when it came to reading trends throughout 2022. The platform has given New York Times bestselling author Colleen Hoover a new wave of fans, even inspiring her to write a sequel to It Ends With Us, a now cult favorite read that has gained global attention thanks to its prominence on TikTok. Additionally, BookTok has ushered in new ideas when it comes to decorating with books and displaying 'to be read' piles, whether that's book carts or rainbow-coded bookshelf ideas.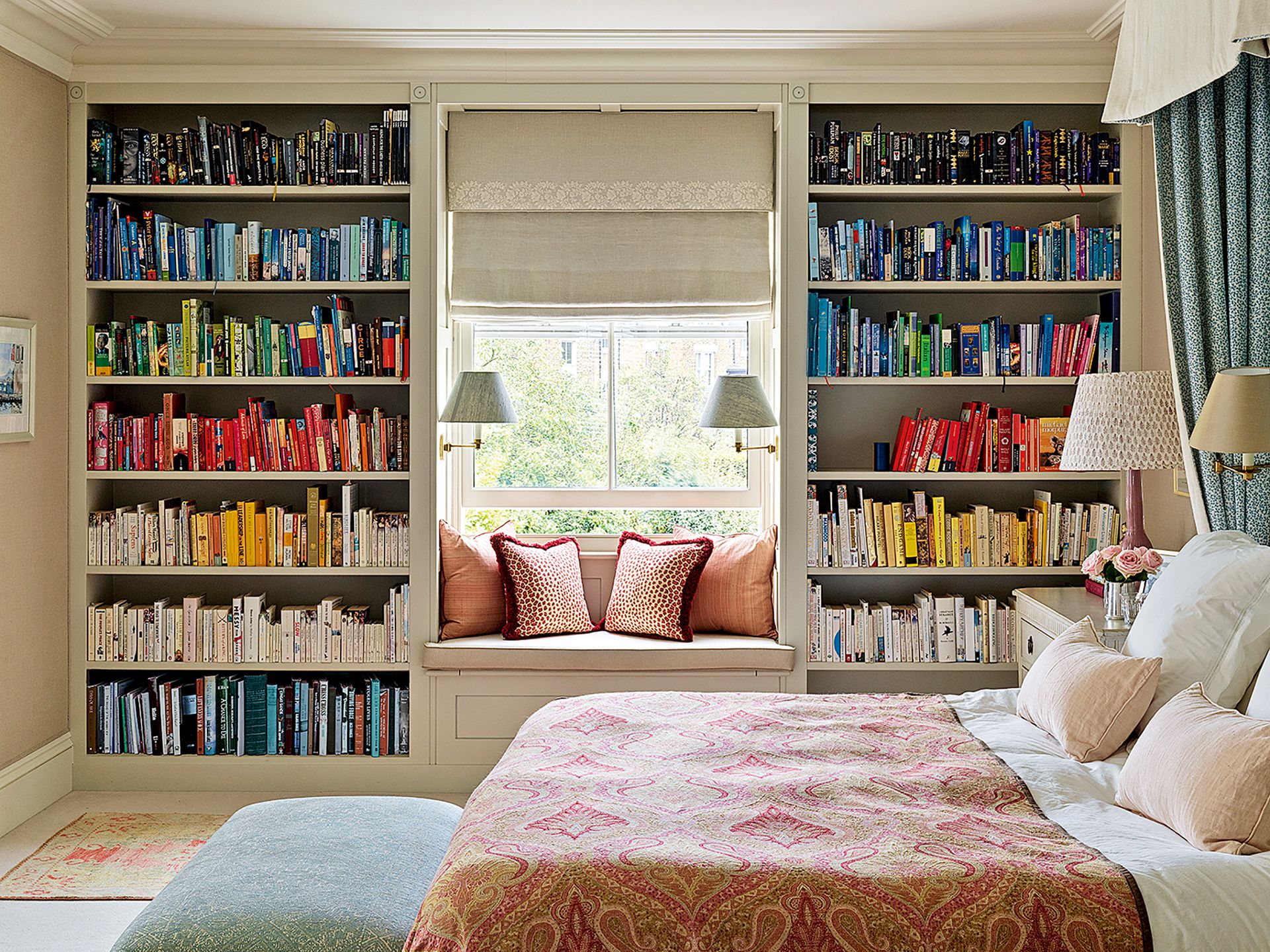 We spoke with some of TikTok's most established BookTokers, along with booksellers and interior designers, to discover more about this most niche of interior design trends for 2023.
Emily Delago's love for reading returned during America's COVID-19 lockdown, and in March 2022, she decided to create her own BookTok account, posting under the handle @bookofemily. Since beginning the account, she has gained over 44,000 followers and regularly posts reading recommendations and vlogs.
'I don't think anyone was expecting Tiktok to be what it is today. Let alone the power it held to promote books,' she told H&G. 'I believe that Tiktok has truly changed authors' lives and also encouraged others to find their voice in writing as well.'
Emily believes that TikTok's unique content is what began to pique non-readers' interest, with seconds-long videos drawing audiences into fictional worlds.
'A lot of [the content] starts with bizarre "story times" only to find out in the end it's the plot of a book, and if you want to continue the story you have to read it. I think that's what gains a lot of attention,' she added. '[It] keeps them on their toes and gets [non-readers] into reading!'
BookTok creator Beth posts inspirational and humorous clips under the username @readbybeth. Her videos, which have over 360,000 views, are a favorite among UK TikTokers. Her own book collection features bright and bold covers, complementing her colored-coded shelves. She notes that sprayed edges have seen an increase in popularity, which encourages readers to display their books either spine-in or spine-out.
'I think that 2023 will include a lot more interest in sprayed edges (where the edges of the pages are colored) and organizing shelves to showcase this style,' she says. 'I've noticed a big rise in sprayed edges the past couple of months.'
For genres, she believes that realistic fiction will continue to be a social media trending genre throughout 2023.
'We're already seeing that happen across TikTok with authors like Colleen Hoover,' she adds.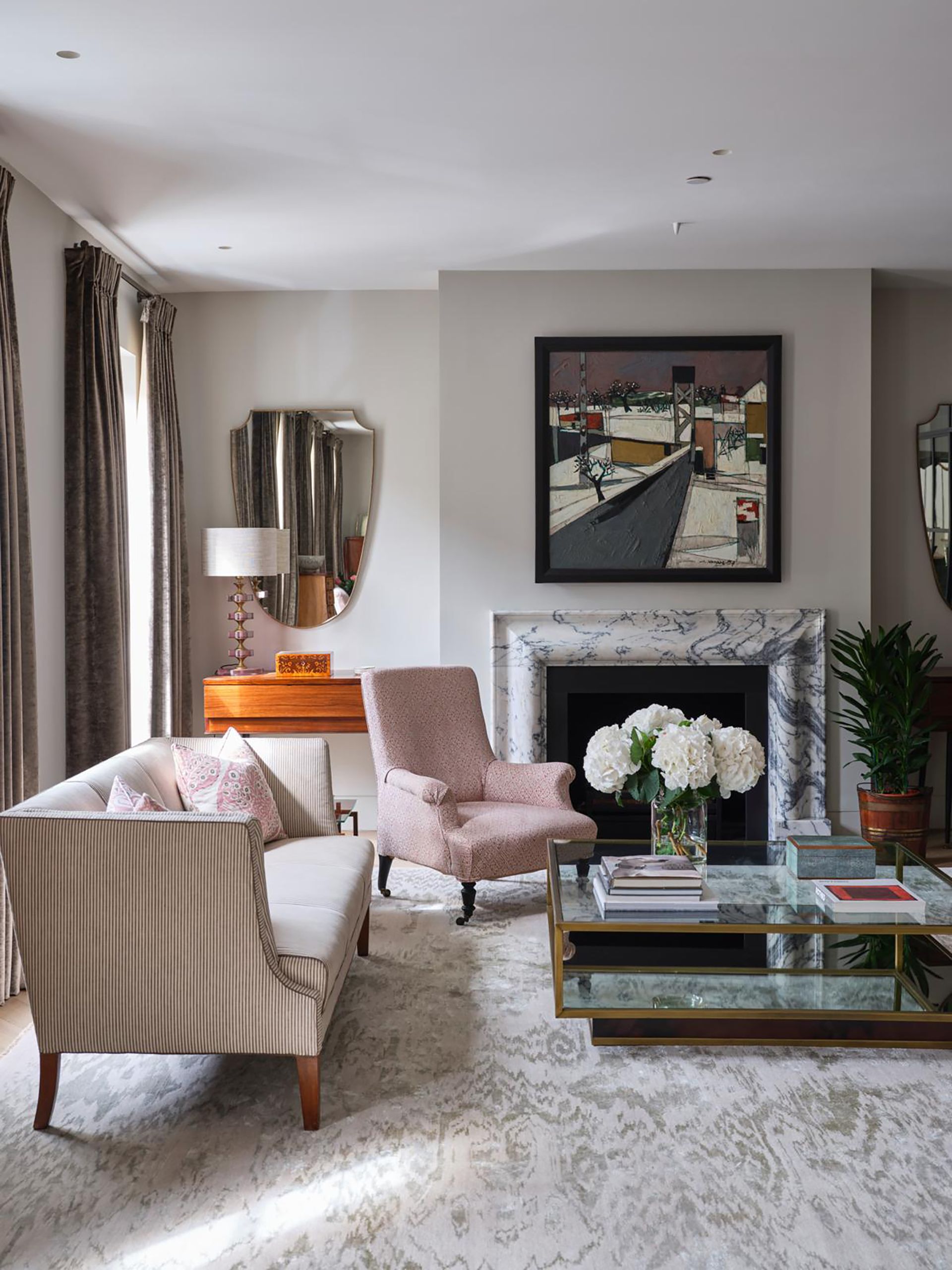 While fiction books are at the center of the BookTok universe, coffee table books are also making their mark. From lifestyle to travel, they are as much about the coffee table styling as they are the content.
In 2022, Graduate Hotels released its first coffee table book, showcasing the unique design elements of the properties in one aesthetically pleasing read.
'Our team geeks out about history, storytelling and the layers that go into telling the narratives of one's past, present and the promise of the future. Books will always be incredible vessels for sharing stories from generation to generation,' Ben Weprin, CEO of Graduate Hotels, said. 'We're not only huge fans ourselves of collecting and sharing coffee table books, but also saw this as a unique opportunity to share all 30+ of our hotels with travelers, design lovers and readers across the globe.'
The art of displaying your books is an interior design statement in itself. Bookshelves are a staple in many living rooms and bedrooms, and the way you dress them impacts the overall aesthetic of the space. While 2022 saw plenty of rainbow shelves and overflowing book carts, and color-coordinated shelves will continue to be popular, there may also be a more minimalistic approach to bookcases in 2023.
'For bookcases, the rainbow or color-coded trend isn't going anywhere anytime soon, but we're also seeing people seek a return to the more traditional approach of ordering by author names,' said Rebecca Alford, Trends Expert at World Of Books. 'Particularly for early 2023, there's likely to be a strong interest in decluttering and taking more of a stripped-back approach to the bookshelf, while holding on to the books we most love to make space for new additions across the year.'
Meanwhile, Madeline Shier, New Book Buyer at Powell's Books, swears by her own display system while admiring viral trends from afar.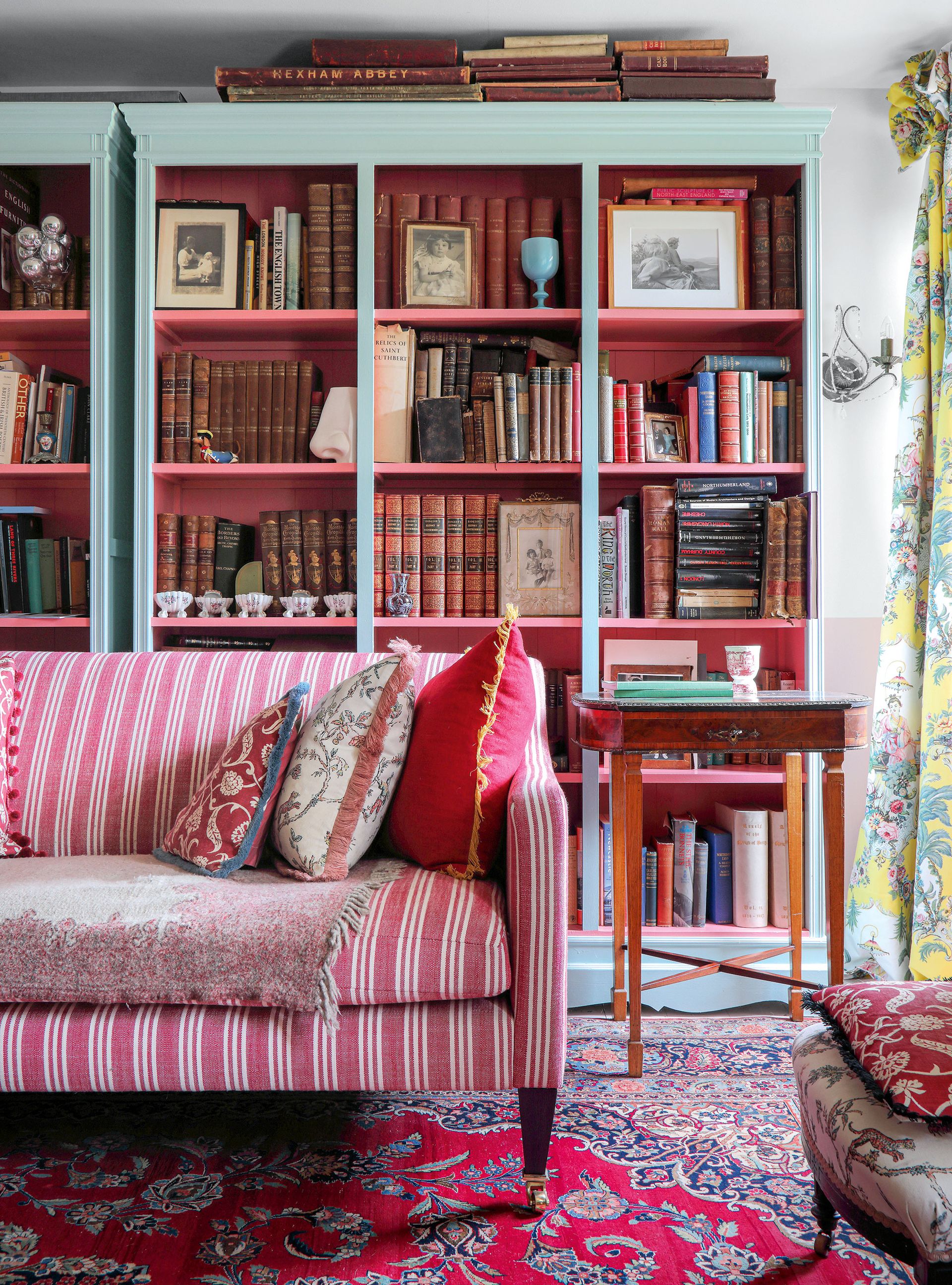 'I shelve my books first by section, then by author, and I have a few bookstands to face out titles and covers that I particularly love. I'm always delighted to see new shelving trends, like rainbow shelving and floating shelves, because it never occurs to me to do anything unique or different with how I store my titles,' she explains. 'Unless the next big trend is for some reason particularly compelling to me, chances are good I'll stick with my own obsessive bookshelf organization system!'
Finally, interior designer Emily Stone at Washington Workplace believes that bookshelves will continue to become an important part of personal style.
"Bookshelves have always been a jewel box in the home. This year we are using them to create self-portraits,' she notes. 'As we gather our prized possessions, bookshelves let us create a concentrated moment of self-expression.'
Emily adds that bookshelves are a particularly great place to incorporate small yet thoughtful details into the space, whether that be bold pops of color or extra light fixtures.
She notes, 'Expect to see shelves that are more playful with the inclusion of wallpapers, pops of color, paintings, sculptures, and books of course! I think will see more lighting included in built-in shelving as well. Ornate sconces and picture lighting are thoughtful details that not only illuminate the display but add richness and dimension. Bookshelves are a place to be playful, and this year we are taking full advantage.'
Homes & Gardens has its own TikTok account, too: @homesandgardensofficial – we'd love you to follow us for inspiration and expert advice on all matters interior design, trends and styling.
Sign up to the Homes & Gardens newsletter
Decor Ideas. Project Inspiration. Expert Advice. Delivered to your inbox.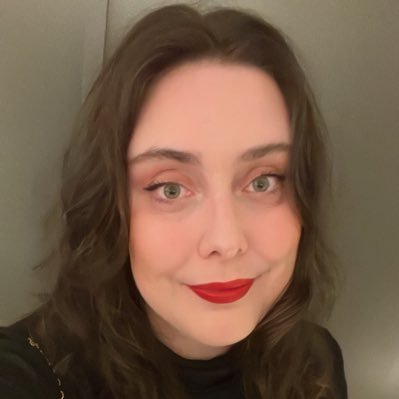 Emma Kershaw is a writer and editor who has written for BuzzFeed, PEOPLE, Apartment Therapy, Cosmopolitan, and more. From unique renovations to celebrity homeware lines, she enjoys writing about all the things that truly make a house a home. In her spare time, you'll find her reading the latest TikTok-trending novel, doing an at-home dance workout, or talking about her love for Dakota Johnson's green kitchen.