There's an amazing Roomba Black Friday sale on at Amazon – brilliant discounts to be had
There are a ton of top rated Roomba iRobot deals for Black Friday – and we've rounded up the best here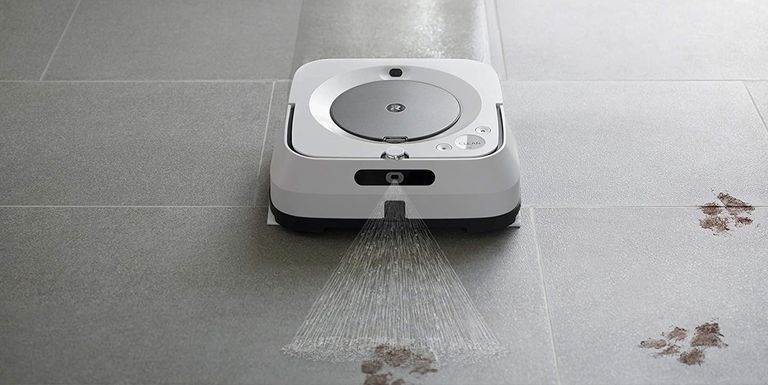 (Image credit: iRobot Roomba)
By Lucy Searle
We have been waiting for iRobot Roomba Black Friday deals to start raising their heads amongst the rash of Black Friday vacuum cleaner deals... and they're finally on Amazon – and amazing. 
Why buy a Roomba? We think they're the very best robot vacuum cleaners on the market – yes, we have tested them and they're a cut above. We go into that more, below.
But if you're already convinced, we've put the best together deals below. If you're looking for a particular model, we'd suggest jumping straight onto Amazon now because the deals are going quickly – you'll find them neatly stacked on these pages:
Otherwise, if you're looking for recommendations, these are all great models – and there are savings of up to $200. 
In the US: 
On a budget? The Roomba 692 is just $293.99 , the Roomba e5 is $249.99 and the Roomba i3+ is just $399.99.
More to spend? The top-of-the-range Roomba s9+ is at $1,099.
Editor's pick
iRobot Roomba s9+ (9550) was $1,299.99, now $1,099, SAVING $200.99
This clever Roomba is the most powerful yet. It has Clean Base Automatic Dirt Disposal, which means it can work for up to 60 days without needing to be emptied. There's an Anti-Allergen System, with 99% of pollen and mold allergens trapped. PerfectEdge Technology means advanced sensors and a specially designed corner brush optimized for cleaning deep into corners and along edges. Ideal for homes with pets.View Deal
In the UK:
These are today's best picks. The Roomba 671 is just £226 – that's a saving of over 34%, while our favorite pick, the Roomba 960 is £462.99, a saving of nearly 25%.
Editor's pick
Roomba 960 was £608.77, now £462.99 SAVING £145.78
The Aero force three-stage cleaning system with five times air power for a powerful clean to pull in embedded dirt, debris, and pet hair. It navigates itself across rooms and stays away from the rooms and items you choose. Dirt detect sensors recognize concentrated areas of dirt and prompt the robot to clean them more thoroughly. The auto-adjust cleaning head automatically adapts its height to keep the dual multi-surface brushes in close contact with different floor surfaces, to effectively clean hard floors and carpets.View Deal
Are Roombas worth it?
iRobot Roombas have become something of a household icon – along with Dysons, KitchenAid mixers and Le Creuset pans. There is lots of competition in the robot vacuum market now – and cordless vacuum cleaners are having surge in popularity in general, but iRobot continues to produce brilliant products that we rate highly.
Roombas do a brilliant job of cleaning your floors, you can control them with your smartphone and set them to run while you're in bed (wake up and, hey presto, the floor is clean).
Their commitment as a company to improving the engineering of their products doesn't make them cheap – indeed they are quite pricey. However, if you put high value on a low maintenance cleaning regime, they are worth the price tag. And when there's a sale, like with these Roomba Black Friday deals, it's the perfect time to shop.
Which robot vacuum is best?
We rate the iRobot Roomba 9 series the highest. It is the most expensive in the range – but for good reason: it has the best functions and does a brilliant job. However, even the cheaper models, such as the Roomba R630 does an excellent clean up.
Is Dyson better than Roomba?
For us, Dyson and Roomba stand pretty much shoulder to shoulder in terms of quality.
My first job was writing a DIY column for a magazine for the over 50s (which seemed a long way off back then). I then moved to a DIY magazine as deputy ed, then freelanced my way around the homes departments of most women's magazines on the market before working on Your Home and Family Circle magazines as homes editor. From there, I went to Ideal Home magazine as associate editor, then launched 4Homes magazine for Channel 4, then the Channel 4 4Homes website before going back to freelancing and running a social media business (you can see where I had kids from the freelancing gaps!). I was tempted back to the world of big business by the chance to work with the great team at Realhomes.com, where I was Global Editor-in-Chief for two and a half years, taking it from a small website to a global entity. I've now handed the reins of the website to our American managing editor, while I take on a new challenge as Editor-in-Chief of Homes & Gardens.