Where to find the end-of-year Roomba sales on an iRobot Roomba
There are a ton of top rated iRobot Roomba deals part of after-Christmas sales — and we've rounded up the best Roomba sales here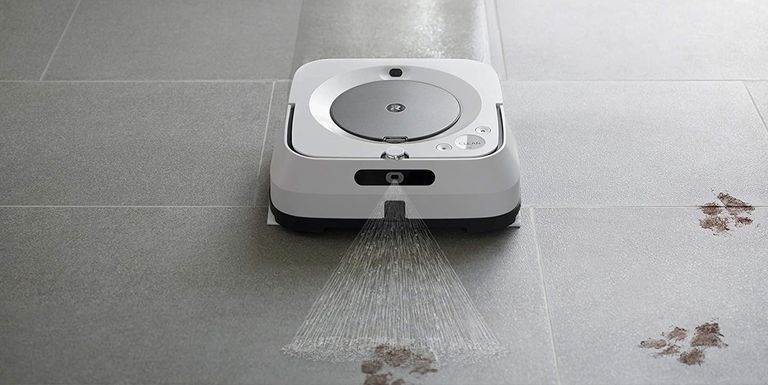 (Image credit: iRobot Roomba)
The latest iRobot Roomba deals to celebrate the end of the year are absolutely amazing. Including the opportunity to save on the newest release, the stylish and powerful Roomba J7+, a whole new iRobot to fall in love with.
Why buy a Roomba? We think they're the very best robot vacuum cleaners on the market – yes, we have tested them and they're a cut above. We go into that more, below. And when there's a Roomba deal to be had? Well even better
If you're already convinced, we've put the best together deals below. These are all great models – and you'll find lofty savings up to $400 off. If you're looking for a particular model, we'd suggest acting quickly because the deals are going quickly, and we don't know how long they are good for or inventory.
Latest iRobot Roomba sales
iRobot Roomba J7+ | was $849.99, now $649 at Amazon (opens in new tab)
iRobot showcases that a robot vacuum doesn't have to distract from your discerning decor, with its newest J7+, featuring a stylishly appointed Automatic Dirt Disposal Base detailed with a leather pull tab. But, beyond good looks, let's talk performance: The Roomba j7+ robot vacuum uses Genius Technology and PrecisionVision Navigation to recognize and avoid obstacles like cords and pet waste. You can also purchase the j7 sans dust bin for $449.
iRobot Roomba i3+ Robot Vacuum with Automatic Dirt Disposal | Was $599.99, now $499.99 at Bed Bath & Beyond (opens in new tab)
At a relatively reasonable price point for an iRobot, the i3+ intelligently navigates your home and utilizes the Automatic Dirt Disposal feature that is part of its base and takes up to 60 days to fill. It's controllable via wifi, so connect with the smartphone app to schedule to put your floor cleaning on autopilot.
iRobot Roomba s9+ (9550) was $1,299.99, now $899 at Amazon (opens in new tab)
This clever Roomba is the most powerful iRobot has created with a Clean Base Automatic Dirt Disposal, which means it can work for up to 60 days without needing to be emptied. There's an Anti-Allergen System, with 99% of pollen and mold allergens trapped. PerfectEdge Technology means advanced sensors and a specially designed corner brush optimized for cleaning deep into corners and along edges. Ideal for homes with pets.
iRobot Roomba 692 | Was $299.99 now $177 at Amazon (opens in new tab)
On a budget, the entry level is Roomba 692 uses adapative technology to navigate your home and a 3 Stage Cleaning system & Dual Multi-Surface brushes to grab dirt from carpets & hard floors. It's easily controllable and can be scheduled with the iRobot app, and even voice assistant capability.
iRobot Braava Jet M6 (6110) Ultimate Robot Mop | Was $449.99, now $349 at Amazon (opens in new tab)
This smart robot mop will clean where you want it to and will deploy its Precision Jet Spray to help tackle sticky messes and kitchen grease where required. It will target specific areas with a request using your voice via a smart assistant or the app. And it'll even learn the layout of your home with intelligent mapping.
Are Roombas worth it?
iRobot Roombas have become something of a household icon – along with Dyson vacuums, KitchenAid mixers, and Le Creuset Dutch ovens. There is lots of competition in the robot vacuum market now – and cordless vacuum cleaners (opens in new tab) are having a surge in popularity in general, but iRobot continues to produce innovative products that we rate highly.
Roombas do a brilliant job of cleaning your floors, both bare and carpets, you can control them with your smartphone and set them to run while you're in bed (wake up and, hey presto, the floor is clean).
Their commitment as a company to improving the engineering of their products doesn't make them cheap – indeed they are quite pricey. However, if you put a high value on a low-maintenance cleaning regime, they are worth the price tag. And when there's a sale, like with these end of year Roomba sale deals, it's the perfect time to shop.
Which robot vacuum is best?
If you can snag the newest model, the j7+ on sale, we're all in! It offers iRobot's latest technology, including object recognition. However, if you're after sheer power for a home heavy on the carpets, the most powerful in terms of suction is still without a doubt the iRobot Roomba S9 series.
More iRobot deals
Jaclyn is an eCommerce editor at Future Home Interest, where she oversees sleep content including mattresses and bedding– in fact, she has passed our five-step certification process to become a verified customer advisor on mattresses. She regularly scouts out the best of the best for buying guides to help you fill your home with only the best. She joined the team in January 2021. She has previously worked with Apartment Therapy, The Kitchn, The Spruce, The Spruce Eats, and MyDomaine. When Jaclyn's not working, she loves browsing real estate listings, unwinding with a chilled glass of Rosé, and entertaining her Cavapoo puppy, Reese.