Most wanted: The White Company's electronic diffuser is on sale... for five more hours
The clock is ticking on this Cyber Monday offer, so be quick to grab our The White Company electronic diffuser deal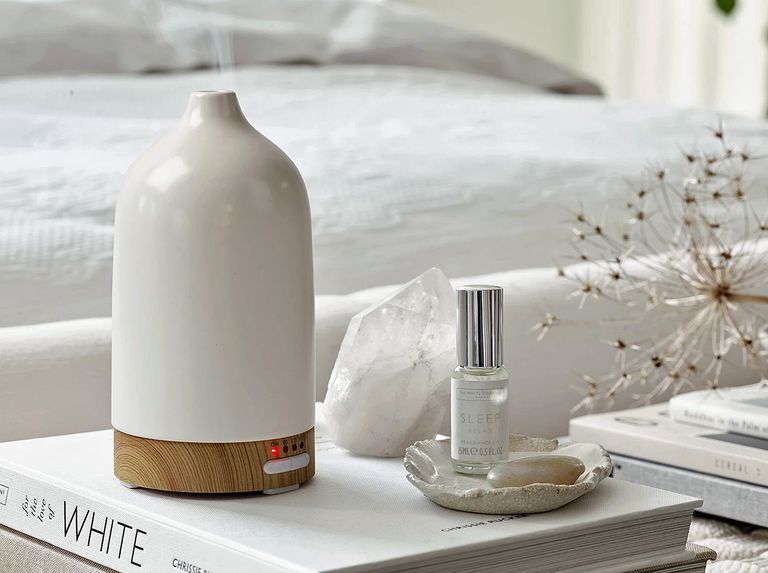 (Image credit: The White Company)
As much as we love a good candle, they aren't always the most convenient of room fragrance. No wonder then, when The White Company launched its first electronic diffuser, it was a runaway – and sellout – success.
More powerful than a reed diffuser, the elegant diffuser delivers all our favorite The White Company fragrances, with no soot, no flame, no need for matches or any fiddling around with sticky sticks.

And now, The White Company electronic diffuser is back in stock! Even better, it's in the sale. If you have never use an electronic diffuser before, now is the opportunity to try it out. And be prepared never to use anything else to scent your home again.
See also: The White Company sale – our guide to the best deals available
The first thing to know about this diffuser is that it can fill a room with scent in mere minutes, just as a candle or regular diffuser can.
The next thing you'll notice is that it's far from ugly – which frankly can't be said about all electronic diffusers of this type. Instead, it's a thing of minimalist beauty. A chic ceramic cover hides an inner water tank, and the whole construction sits on a wooden base.

To use the diffuser, fill up the water tank, then plug it in. As it heats, add between five and 10 drops of your chosen essential oil.

And when it comes to the oils, you have a difficult choice. You can pick from any of The White Company's signature scents, including the best-selling Seychelles, plus Sleep, Spa, Restore and Lime & Bay.
You could even try mixing the oils for your own unique blend.
Electronic Diffuser, was £65, now £52, The White Company
We doubt you'll get a better chance this side of Christmas to buy this popular diffuser at a discount. A sell out in the past, we love its simple design and choice of scents to try.
If you're using the diffuser in an open-plan kitchen, we'd highly recommend the uplifting Lime & Bay, which also works well in a hallway. Sleep or Spa are good options for a bedroom or bathroom, when you're trying to unwind after a long hard day.
Press the mist button the diffuser to release a mist of scented vapour. The diffuser will then continue to mist away periodically until the water tank is empty.
Alternatively, you can take advantage of its clever time settings. Set the diffuser to run for 180 minutes, 120 minutes, 60 minutes, or 30 minutes. At the end of that time, the diffuser will shut off, you you never need panic that you've left it running all day or night.
Usually priced at £65, this deal represents amazing value – and a more affordable alternative to scented candles. Bottles of oil cost from just £8 – and trust us when we say one bottle goes a very long way.
So do treat yourself... or maybe send a link to the other half this evening as a not-so-subtle hint of what you'd like for Christmas.