This nature-inspired micro trend is set to be the unexpected star of 2023 – but it's not for everyone
In what could be called the 'mycelium movement', mushroom decor is expected to be big in 2023. Here is how to use it in your home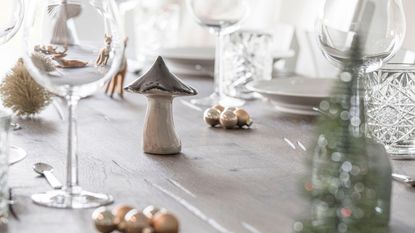 (Image credit: Alamy)
We will be the first to admit it, the mushroom-inspired decor movement was not something we had on our radar for 2023, and yet wonderfully whimsical fungi are hard to avoid.
This interior design trend started out as simple mushroom motifs in 2021 and has quickly become a dominant theme in design, with mushrooms infiltrating the work of even high-end designers and artists worldwide. It turns out you don't have to be a mycologist to appreciate the mushroom's simple form – and a subtle nod to eccentricity.
Below, we have spoken to designers to learn more about this unexpected trend and how to tastefully incorporate it into our existing decor in the new year.
The mycelium movement – why mushroom decor has become so popular
'We have seen a shift in interiors recently with people looking to create whimsical, fantasy rooms in their homes,' says Chloe Vince, decorating consultancy sales executive at House of Hackney. 'It's a nod to nostalgia and is also a comforting space to return to.'
The mushroom movement is not only limited to high-end decor, however, with the trend also appearing in Pinterest Predicts 2023. Almost every homeware store from high-end to the main street has some form of a mushroom-inspired piece from crockery to doormats, it is hard to get away from this unusual yet wonderous idea.
'A great example of this is our PHANTASIA Selenite Orange wallpaper which is composed of dragons, mythical beasts, and toadstools!' adds Chloe. 'The selenite orange exudes warmth and is the perfect choice for any space whether it be a dining room complimented with beautiful antique brass accents.'
While previous years have placed emphasis on the traditional red-and-white spotted toadstool, 2023 seems to be leaning more towards the more natural with browns and creams. This is perhaps unsurprising, however, given that color trends are leaning into neutrals once again with brown at the top of the list in 2022.
The mycelium movement is not only about adding mushrooms into homes for their eccentric outlines, however, as Chloe Vince explains. Rather it is a signal of a movement towards more sustainable ways of living and decorating at home.
'Here at House of Hackney The Earth is an eternal source of inspiration for House of Hackney – she is both the muse and the poet. She is something that is here to stay and this includes mushrooms!' Chloe says. 'Mushrooms in interiors, whether a motif or as a textile, is currently being explored as a sustainable alternative and we are excited to see the development of this.'
How to incorporate mushroom decor into your home
Of course, mushrooms are not the easiest thing to add to every home – they are considered a key aspect of the so-called 'weird-core' for a reason. What's more, blindly following trends and plastering them over an entire house is never something we at Homes & Gardens would recommend.
Luckily, there are a few tasteful ways of incorporating some mushroom themes into existing schemes that don't overwhelm a space while keeping you in with recent trends.
1. Give a nod to mushrooms through subtle soft furnishings
Soft furnishings such as pillows, window treatments, and throws may be an obvious decorating idea when trying to negotiate trends, but they are a great way of adding a touch of playfulness without disrupting an existing scheme.
'Mushrooms feature throughout a range of products here at House of Hackney,' begins Chloe Vince, decorating consultancy sales executive. 'You can be bold and opt for the AMANITA Woodstock motif cushion as a statement accessory or if you're looking to introduce a playful piece of furniture to complement an existing scheme our WILDCARD Butterscotch Toad Stools are the perfect addition. It's a fun silhouette adorned in a beautiful butterscotch woven jacquard which acts as a neutral and can unify any scheme.'
2. Add some flair with fungi-inspired furniture
Although furniture trends are often harder to incorporate into your home due to their size, adding occasional sculptural pieces such as mushroom-inspired chairs, stools, and lamps, can be done to add visual interest.
When using unusual furniture pieces, it is perhaps a good idea to treat them as functional artwork, using them as a talking point or a statement piece rather than using them to replace your existing sets. Not only is this impractical, but is unlikely to stand the test of time.
3. Spruce up your homes foliage with fungi
As decorating with dried flowers continues into floral trends for 2023, consider changing up your arrangements with real or fake mushrooms to subtly introduce less conventional looks into your home without changing out your decor scheme, as in the unusual floral arrangements created by LA-based florist, Yasmin Mei.
So long as the mushrooms are of a safe variety, they can instantly lift any bouquet with their varying shapes, textures, and colors offering new depth to any arrangement.
4. Skip the motifs and use mushroom tones instead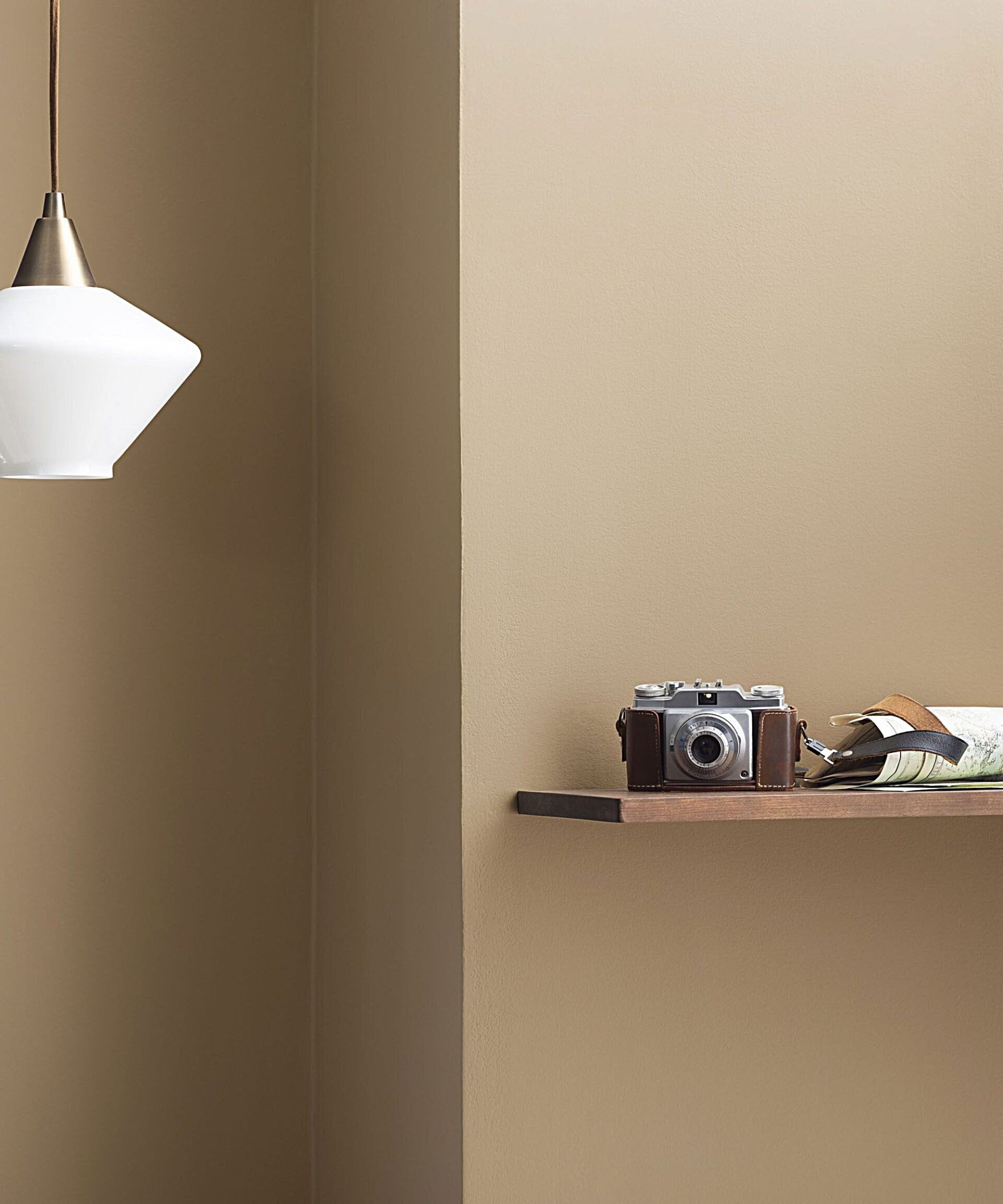 We predict that decorating with brown will not be losing any momentum in 2023, so changing up your paintwork is a great way to channel the mushroom decor trend without adding depictions of the fungi to your home directly.
Between browns and neutrals, earthy mushrooms are shades that will allow your eyes to rest and create a calming, nature-inspired space. While deeper mushroom shades inspired by mushroom caps may be more dramatic with fall undertones, lighter beiges offer a brilliant vintage neutral for pared-back schemes.
Benjamin Moore's Wild Mushroom paint [available on the Benjamin Moore site], for example, is the perfect neutral for channeling the mushroom trend without the overt motifs.
What is the mushroom aesthetic?
The rise of mushroom decor can be put down to the general increase in interest in natural decor and bringing nature into the home. The aesthetic, sometimes called mushroom-core or weird-core by truly dedicated members of the look, uses mushrooms as a whimsical motif symbolizing growth and the embracing of less traditional values.
Sign up to the Homes & Gardens newsletter
Decor Ideas. Project Inspiration. Expert Advice. Delivered to your inbox.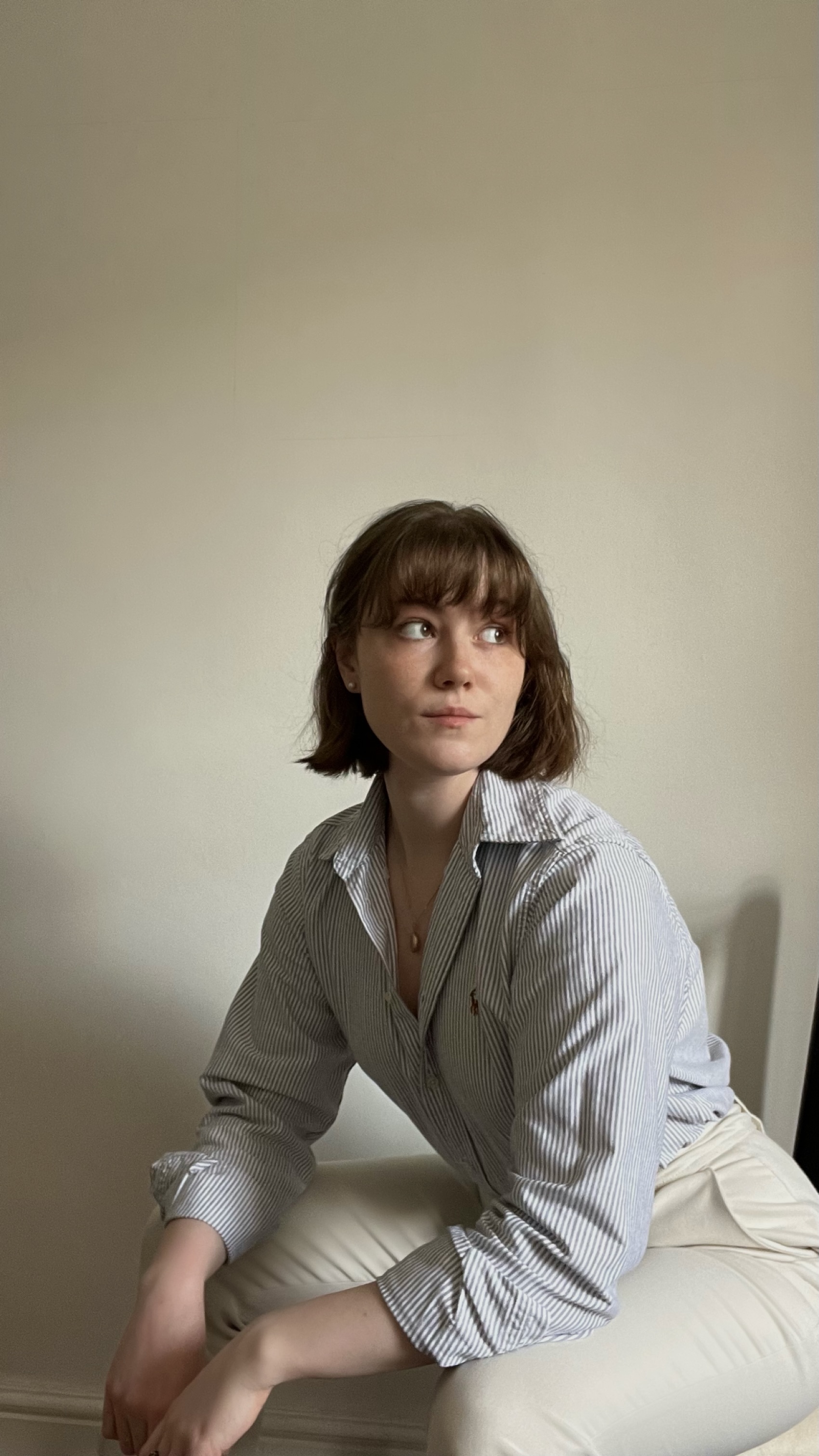 Chiana has been at Homes & Gardens for a year, having started her journey in interior journalism as part of the graduate program. She spends most of her time producing content for the Solved section of the website, helping readers get the most out of their homes through clever decluttering, cleaning, and tidying tips – many of which she tests and reviews herself in her home in Lancaster to ensure they will consistently deliver for her readers and dabbles in the latest design trends. She also has a first-class degree in Literature from Lancaster University.