The best – and worst – hallway paint colors, according to a psychologist and color specialist
Are you conjuring up the right atmosphere?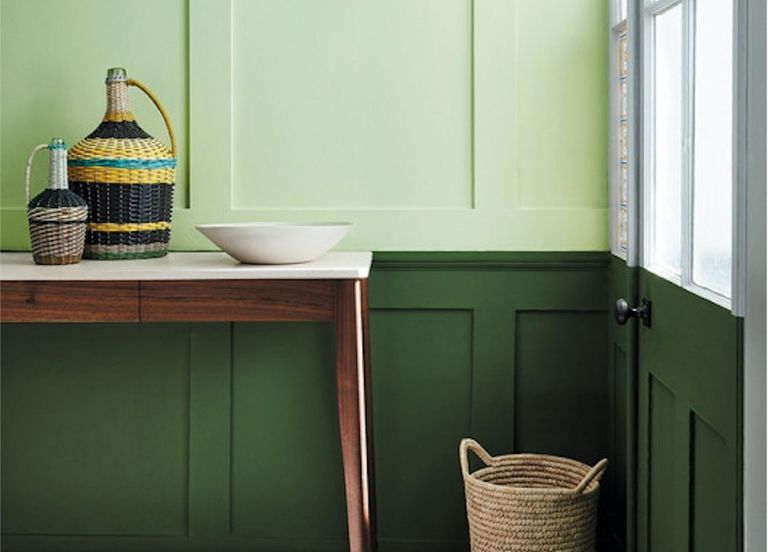 (Image credit: Little Greene)
Hallway paint colors set the tone for your whole house, and picking the right shade is crucial to creating a welcoming atmosphere, according to psychologist and wellbeing consultant Lee Chambers. 
While color psychology is sometimes dismissed, the shade of paint or wallpaper you choose to decorate your hallway – and beyond – can have a huge impact on your mood and wellbeing, so when searching for hallway ideas, looking for a mix of relaxing and happy colors will give you a boost as you walk in and out of the front door, he says. 
In a recent survey, beige and white were found to be the two most popular hallway colors, with more than half of us admitting to choosing a safe beige, and nearly 40% opting for space-enhancing white. 
While these neutrals offer a blank canvas to work with, Lee Chambers warns that they can be 'conservative' and 'clinical' – and not a good match for a welcoming hallway. Here, he shares his view on the best colors to paint a hallway – and the shades to avoid. 
See: 7 hallway design mistakes we're making – and expert tips on how to solve them
However, before you start scanning color samples, Lee warns that there are two on-trend shades you should avoid in your hallway at all costs. 
If you have been tempted by a pink hallway, says Lee, you might want to have a rethink.
'Pink takes the vibrancy of red and tones it down to create mellow energy. A vibrant pink hallway is quite a statement and could potentially be unsettling for guests of a quiet nature,' he explains.
Red offers a similar risk. While it is certainly bold and vibrant, it can also be over-stimulating and feel like a warning sign to some people.
Instead, he suggests opting for yellow. 
'Yellow is a warm color and also one that stimulates creativity. Entering a yellow hallway is likely to make you feel happy and vibrant. 
'While as a color that can fatigue your eyes quickly, yellow is perfect in a hallway for creating a sunny welcome – and a creative burst as you leave.'
If you're not tempted by this bold sunny shade, green is the perfect alternative. 
'Green offers a regenerative and growing environment,' he says. 'This is great when we have had a long day, and it creates a natural environment in what often is a small space.'
Seafoam Green is the color of the moment according to Paula Taylor, color and trend specialist at Graham & Brown. 'It is sure to put a spring in your step – a soft green shade that sits somewhere between sage, mint, and aquamarine. The color oozes soothing, squeaky-clean freshness.'
However, you don't need to opt for just one color – color-blocking by choosing shades at the opposite end of the color wheel is a great way to add interest to a hallway. 
'Most hallways and stairways are too narrow for accent furniture and decorative items, so focus on enlivening surfaces,' says Paula.
'If your walls have started to feel a little drab after a long winter spent indoors, color-blocking is a high impact way to re-invigorate your interiors and drastically change your scenery,' she adds.