I tried a $6k coffee maker – as a barista, I'm not convinced
Faema has made barista-quality coffee makers for over eighty years. I've tested their $6,500 coffee maker to find out whether the coffee is really worth it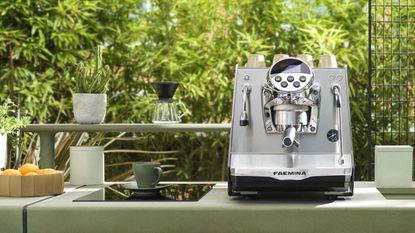 (Image credit: Faema)
Faema have been making commercial coffee machines for eighty years and it shows. This machine is an understated, premium product. However, for over nine times the price of our favorite coffee makers, it's not worth the money.
Reasons to buy
+

Looks stunning

+

Feels premium

+

Makes incredible espressos

+

Relatively intuitive

+

Easy to clean
Reasons to avoid
-

Requires some barista skills

-

Limited in types of coffees

-

Very hands-on
You can trust Homes & Gardens. Our expert reviewers spend hours testing and comparing the latest products, helping you choose the best for you. Find out more about how we test.
You may not have heard of Faema, but you've drunk their coffee. Supplying professional coffee makers for generations, there's probably a Faema machine at your favorite coffee place. But while they usually aren't for amateurs, they've just launched the Faemina. This eye-wateringly expensive domestic coffee maker comes in at $6500, and a former barista, I simply had to compare it to more budget-friendly options.
The best coffee machines can make a macchiato, frappe, or ristretto at the push of a button. They can add a range of froths and foams automatically without any fuss. The Faema, for nine times the price, will make espresso and hot water. That's it.
For that price, you might have expected a little more. As a barista, I appreciate a hands-on coffee machine, but it's a lot of effort for a domestic user. You can bring truly delicious, barista-quality coffee into your home, but you'll have to change the way you drink it first.
Head to head
The Faemina is so much more expensive than other coffee makers that we need to have a useful point of comparison. You simply can't compare it to good but basic machines like the Nespresso Next or the Keurig K-Classic. The closest competitor is the De'Longhi All-in-One:
Model Number: COM530M
Dimensions: 11.02" W x 14.52" L x 12.79" H
Weight: 6.2 pounds
Pump Pressure: 15-Bar Pump Pressure
Plate Warmer: yes
Programmable timer: yes
Built-in grinder: No
Descale alert: No
Warranty: 1 year
For
More affordable
Makes coffee, espresso, cappuccino, and latte beverages
Warming plate
Programmable 24/hour digital timer
Removable drip tray
Built-in Frother
Brew pause
Can also use pods
Against
Gold Tone filter hard to clean (I recommend using a paper filter)
Espresso side is rather loud
Does not have a built-in grinder
Model Number: UU132Z1UZ99KA
Dimensions: 14.08" x 20" x 16"
Weight: 77.6 pounds
Pump Pressure: 16-Bar Pump Pressure
Programmable timer: no
Descale alert: No
Warranty: 1 year
For
Looks very premium
Makes incredible espressos
Can autosteam milk
Can adjust water temperature
Adjustable tray
Be Faema app is easy to use
Smart capabilities
Can be used without connection to water
Against
Very expensive
Limited coffee options
Heavy
The Process
To test the Faemina, I used a coffee grinder to grind some Arabica beans before adding them to the portafilter holder (the basket that you slot into the machine). I then used a tamp to compress the grinds before slotting them into the machine. So far so good – you'll be familiar with all of this process if you have a machine like the De'Longhi All-in-One from our roundup of best coffee makers.
The Faemina switches on quickly. You'd expect this from domestic coffee makers, but it's very unusual for commercial ones. When I was a barista, it would take 20 minutes for the machine to warm up. I know that some even take up to 45 minutes.
The drip tray can be adjusted with the most seamless movement I've ever experienced - no wonder it's trademarked. Giovanni, one of Faema's baristas, stressed that this is essential. He said that he wouldn't trust a machine that didn't have an adjustable drip tray. If your espresso falls a long way before it reaches the cup, it will break and ruin the crema (the top froth on your coffee). This is the most flavorful and aromatic part of the drink and a useful indicator of quality.
On the right of the machine is a steamer for milk and warming up your cups. On the left is a hot water tap with an adjustable temperature. This is really useful if you drink tea too, because you can brew green tea, for example, at 160 degrees Fahrenheit without burning it.
The steamer was easy to use, but required constant attention, so that you don't over-steam and burn your milk. The nozzle is burn-resistant, so only begins to feel warm, never scalding hot (unlike many commercial machines which are the source of some nasty burns).
By comparison, the De'Longhi is very straightforward. Our expert tester, Terri, said that it was incredibly easy to use and delivered on a smooth coffee blend.
Setting up the De'Longhi machine is easy. It will need to preheat, like the Faemina. It has three buttons for espressos, hot water, and steam. You pour coffee grinds into the basket, fill the water tank, and press a button and you'll have a perfect espresso.
To add milk, there is a steamer that will require some attention. Pour milk into a jug and move it up and down the steamer. When it looks frothy enough, it's done. This is a much less precise and technical version of the Faemina, so it's good to be careful with how you steam. Ideally, angle the steamer and your jug so that it draws in a little air to circulate through the milk. This will need practice and lots of YouTube videos before you stop accidentally splattering milk all over yourself. If you don't like the sound of steaming milk yourself, the Philips 3200 Series does all of this for you.
The Results
The results are really impressive, but very simple. As an espresso, there were no milk flavors to hide behind and it didn't need it. The notes were delicate, not overstressed, and perfectly heated. It made far, far better coffee than any you can make in usual domestic machines.
However, I was one barista amongst many using it. The presets on this machine are very basic. You can choose a single or double espresso, filter coffee, or tea setting. I imagine that if you didn't buy good beans and weren't comfortable with a portafilter, the results may not have been as good. You'd learn and Faema has lots of apps and community support to help you, but it takes effort.
De'Longhi delivers impressive coffee results. It's one of our best espresso machines and best drip coffee makers because it can make both coffee and espresso-based beverages. The espressos themselves are really good, they have the perfect crema and are versatile. It's just a little less of a slick and refined result than the Faema. For thousands of dollar less, it's a worthy compromise.
The Clean Up
The Faemina looks beautiful, but it's a machine to keep on your countertops, so you'll want to keep it clean. This is a more fiddly process compared to a standard, domestic machine, but is easier than commercial appliances. There is a special clean setting which will filter all of the inside. For the rest, the drip tray is removable and can be washed using warm, soapy water. Wipe down the rest of the machine with a microfibre cloth. It's best to do this in-between uses, so that you can stay on top of the stray beans.
The De'Longhi needs similar maintenance. Clean the frother after each use using a microfibre cloth. The drip tray will indicate when it needs to be emptied, but it's good practice to clean it every week. The whole coffee maker can be cleaned with a damp cloth. It's mostly the same as the Faemina.
The Difference
If you're used to pressing a button, stepping back, and returning to frothy coffee, this machine will be a shock to you. It's very hands-on, which might not feel like luxury, but it's an artisanal process. You have to really care about coffee to invest in this machine.
I spoke with former Savoy barista Rastislav Rasty Kasár and this is his coffee machine of choice. 'Simplicity makes sense,' he told me. Everything starts with the espresso, you choose beans for a specific flavor, and add milk for sweetness and softness. This is great if you love sophisticated espresso.
But these coffees and attitudes are vastly different from the creamy, sweet coffees that most people enjoy. When I asked about making more everyday drinks, Rasty advised me 'if you want to make something different, mix your espresso with a negroni'. It was only partially a joke.
The Faemina suits a pared-back approach to coffee and that isn't for everyone. This machine can make an incredible espresso and really impressive filter coffee, but if you want anything with froth or milk, there's a lot to be desired. It's hard to froth milk perfectly yourself, especially if you aren't a barista.
For the price, I'm not sure the range and quality of coffee match up. If you think you could handle the hands-on, pared-back coffee maker, but you're stuck on the price, the De'Longhi machine costs around $550 and has similar mechanisms. If you like that, you can upgrade to the Faemina and save yourself $6,000.
How We Reviewed
Before we feature any coffee makers on our site, we test them ourselves. Our team have tried a range of coffee makers from top brands to make sure they have a sense of the market.
Terri used the De'Longhi in her home, so that she could see what it was like in a domestic environment. Laura went to the Faema team and tried the coffee maker for a day, so had hands-on experience of handling the machine.
FAQs
What should I look for in a coffee maker?
Frequency of use:
If you are an avid coffee drinker, investing in a high-end machine might be worth it. You're likely to appreciate a good quality roast and well-made coffee, so might find yourself seeking out specialist coffee shops for your caffeine fix. Investing in a machine where you can recreate that yourself will offer more satisfactory coffees at home.
If you're an infrequent drinker, you might be better off investing in a really good French press. You can buy good quality coffee beans and make coffee yourself, but a French press can be stored away easily and costs a fraction of the price.
Features:
Consider what features are important to you. Does the price justify the need? If you like a milky coffee with lots of froth, you'll be looking for a milk frother. If you drink a range of different sized coffees, it's great to have multi cup settings so you don't break the crema, overfill, or underfill. There are lots of other features, such as self-cleaning, pod capacity, and timers, but you won't need all of these, so prioritise what's important to you. Faemina doesn't need to be plugged in and is much easier to clean than commercial alternatives.
Budget:
You can buy a French press or pour over coffee machine for under $100. Higher spec coffee makers can cost up to $1,000 and then, of course, there's the Faemina. If a top of the range coffee machine is a priority, then you should spend money on it. If there are other places you would rather spend the money, then do.
Alternatives:
Always shop around. If there are less expensive models that can still meet your needs, it will help you save. For example, the De'Longhi is an obvious rival to the Faemina.
What is the waste like on a Faema coffee machine?
Using grinds is a more environmentally friendly alternative to coffee pods. These grinds can go in the food waste, be used as compost.
Can I make tea in the Faema coffee maker?
There is a special setting for tea and you can adjust the temperature of the hot tap. If you like green tea, you can have much cooler water, giving a much nicer flavor.
Which coffee maker is the best alternative to Faema?
Our team of experts has tried and tested the best coffee makers on the market and we loved the Philips 3200 Series because it covers a range of coffee types with very little effort. The coffee tasted wonderful and you could add your own milk to the machine. The De'Longhi uses similar mechanisms, a portafilter and grinds, but for $6000 less, so is a good place to start if you think you'd prefer this method.
What is the most affordable coffee maker?
Pod coffee machines tend to cost a little less, excluding the ongoing cost of pods. If you want a good coffee, you'll probably spend at least $200. This certainly puts the Faemina's $6500 price tag into perspective. . If you have some barista flair, you'll enjoy it, but if you just want a budget-friendly coffee, a simple pod machine is the way to go.
Should I grind my own beans?
Grinding your own beans gives you much more control over the grind size, which can affect the flavor of your coffee. However, once you have ground your beans, the coffee will degrade in aroma and taste. Keep it sealed, dry, and in the refrigerator.
Our Verdict
If you are a serious coffee enthusiast who values having a high-quality coffee experience at home, the Faemina could be for you. As long as you can adopt an Italian-style of coffee drinking, buy good quality beans, and hone your barista skills, you'll love it.
If you're unsure, then don't waste money. For nine times the price of our best coffee maker, you don't get coffee that is nine times better. You sacrifice a laid-back, hands-off coffee experience, too. It's high quality and the finishes are very premium, but I can see that some people might be disappointed with this spend.
If you don't buy the Faemina, at least take a lesson from them. If we are more attentive to the basics of our coffee, mostly with the beans and temperature, we can drink coffee the way that the Italians intended.
Sign up to the Homes & Gardens newsletter
Decor Ideas. Project Inspiration. Expert Advice. Delivered to your inbox.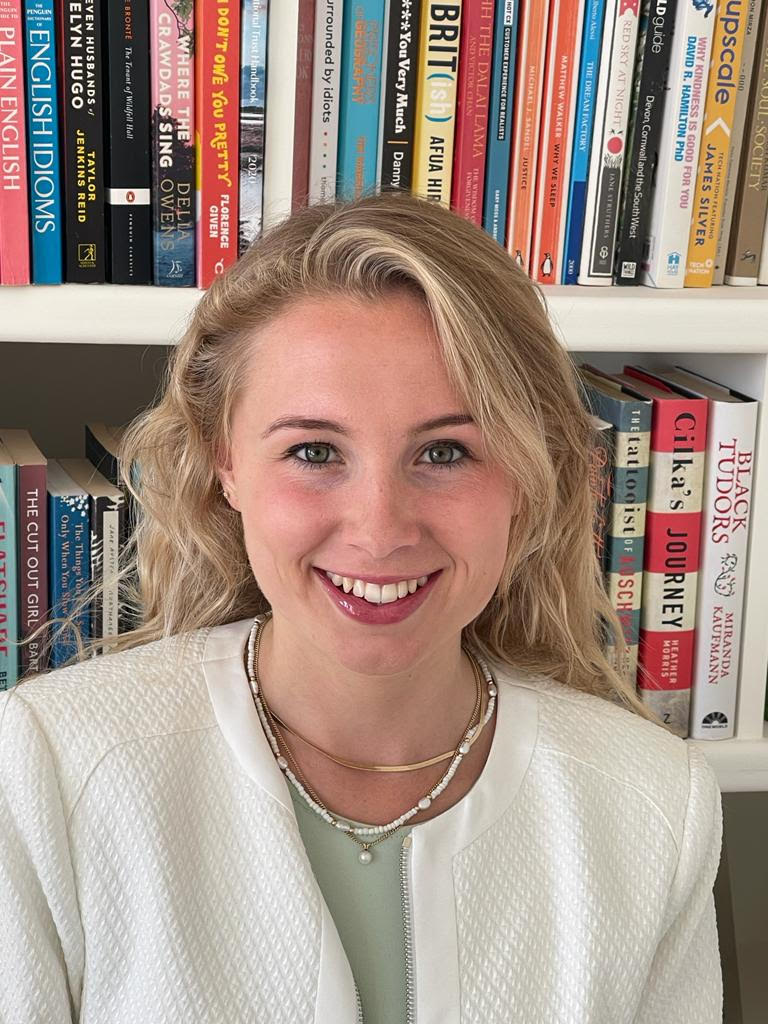 Laura is our eCommerce editor. As a fully qualified barista, she's our expert in all things coffee and has tested over thirty of the best coffee makers on the market. She has also interviewed Q-Graders and world-leading experts in the coffee industry, so has an intimate knowledge of all things coffee. Before joining Homes & Gardens, she studied English at Oxford University. Whilst studying, she trained as a master perfumer and worked in the luxury fragrance industry for five years. Her collection of home fragrance is extensive and she's met and interviewed five of the world's finest perfumers (also known as 'noses'). As a result of this expansive fragrance knowledge, she always puts quality and style over quantity and fads. Laura looks for products which have been designed simply and with thoughtful finishes.