Do you really need a juicer this Black Friday? As a product tester, I'm unconvinced
Juicers are great for living clean, but you might be better off without one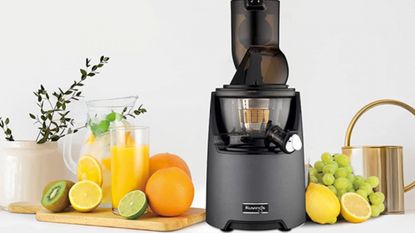 (Image credit: Kuvings juicer)
Though the big day isn't until the end of the week, Black Friday deals have been dropping since the start of November. If you know where to look, you could save big on small appliances. Kitchenware is selling at cut prices, and some of the best deals are on juicers.
With the right juicer, you can squeeze the goodness out of your fresh produce and make smooth-sipping drinks from the comfort of your own kitchen. If you like to start your day with a fresh glass of OJ, you could get a lot of use out of a juicer. But if you want to make creamy smoothies or tackle tougher produce, you might be better served by a blender.
I'm a product tester, not a salesperson. I'm not going to sell you the best juicer just because it's on sale. Instead, I've laid out the pros and cons of buying a juicer this Black Friday, so that you decide for yourself. We've covered a lot of the drawbacks in juicer vs blender, and I think you'll be better served by the best blender, I'll say so: whether or not it's on sale.
That said, if you are keen to save a little money on a juicer, there's no better time to shop than Black Friday. I've been keeping track of all the best Black Friday deals for our live blog. I've found the best discounted juicers from Breville, Smeg, NutriBullet, and more for your consideration.
Buy it if: You love to drink fresh juice
Once you've made a glass of your own juice, you'll never want to go back to the store-bought stuff. You can hand-pick the freshest produce or experiment with exotic fruits and unusual flavor combinations.
A lot of commercially-made juices contain additives, such as sugars, preservatives, thickeners, and stabilizers. These ingredients aren't inherently unhealthy but they can't compare to the natural nutrients of whole fruits and vegetables. When you make your own juice, you know exactly what goes into it. If you choose to incorporate a little pulp, you can reap the benefits of those natural fruit fibers.
However, it's worth saying that freshly squeezed juice won't keep as well as store-bought. That's an obvious side effect of omitting preservatives. It's best to drink your juice soon after you make it. Pour it straight from the pitcher into a glass to drink it now, or pop it in the fridge to save for later that day.
You'll make the best fresh juice in the best juicer: the Kuvings EVO820. This machine impressed on test for its excellent extraction power and safety-conscious design.
Buy it if: You want to up your intake of fruit and veg
Once I've made my way through a massive festive meal with all the trimmings, I can't so much as think about turkey for the next week. I'm always keen to eat cleaner in December, but I struggle to feel inspired by a pile of parsley or a bag of spinach. That's why I juice them, instead.
So-called 'superfoods' like kale and spinach have a very high nutritional density. That means you don't have to eat much of them to reap their rewards. I like to juice a few handfuls of spinach leaves alongside a cup of blueberries and a chopped banana to make a green juice that still tastes good.
Juicing leafy greens is the easiest way to unlock their health benefits, but not every juicer is up to the challenge. Some of the fastest juicers can power their way through tough produce, but their blades still catch on more fibrous ingredients. To get the most out of your leafy greens, you need a slow juicer, like this one from Hurom.
Don't buy it if: You're on a budget
Juicers are great appliances but they're expensive. Most of our favorite models are more than $400, which is a lot to spend just to have some juice. The thing with juicers is that quality sharply declines below this price point. There's some hidden gems for sure, but they're simply not as good as top-line juicers. Centrifugal (or fast) juicers tend to be cheaper, but they basically work like a blender. They spin your fruit incredibly fast against a sharp mesh to separate the liquid. However, that fast RPM means frothy, often slightly bitter juice. It's fresh, but it doesn't taste as good as juice from a carton, which defeats the point.
Juicers are also expensive to run. Juicing fruit is remarkably inefficient no matter how you cut it. You need more than ten oranges to make a carton's worth of juice; depending where you buy your oranges, that's at usually around $10, which is a lot more than you'd pay for juice in the store. Those costs can mount up over the course of a year. If you have enough money that you wouldn't notice this, or a grove of orange trees, that's great. For most American families, juicing can quickly become an expensive overhead.
Don't buy it if: You want to follow a fiber-rich diet
When I test and review the best juicers, I keep a close eye on the pulp chute. I like a clear, clean juice. If any pulp slips through the strainer into the pitcher, that's a mark against the juicer in my book.
But all that fibrous pulp has a lot of nutritional benefit. If you struggle to eat enough fiber, a juicer won't help. Instead it will actively take fiber out of your diet. While there's lots of ways you can reuse juicer pulp, let's be honest: most of the time thiswill go straight in the trash or on the compost heap. If you want to increase your fiber intake, a juicer isn't the way to go.
Don't buy it if: You need versatility
Many of the best juicers double as smoothie makers, sorbet makers, or even milk frothers, but you need to spend big to reap these benefits. Some juicers are truly one-trick ponies. For example, take the best juicer for citrus, this little machine from Smeg. It looks great, but if you want anything other than orange or grapefruit juice, you're out luck. If you want this sort of versatility, you need a blender or a food processor, which can make dips like hummus and guac, as well as frozen cocktails and purées for baby food.
Don't buy it if: You want something portable
It's a less obvious criticism but I'm yet to test a cordless juicer. Whether you're working with a big and beefy machine, or something smaller like the Smeg Citrus, you'll need to connect to a power source before you can juice. That doesn't sound like a big deal, but you can buy cordless blenders which are great for small homes.
If you want to make your juice before you leave the house and drink it on your commute or in the office, you'll need to pour it into a travel-safe cup, and that's just one more thing to wash up when you come home.
Black Friday juicer FAQs
When is Black Friday?
This year, Black Friday falls on November 24. You'll find everything from kitchen gadgets to cooling bed sheets, fridges and freezers to vacuum cleaners listed for less. And you don't have to wait until the big day to start shopping: some of the best Black Friday deals are already live.
Where can I buy the best juicers?
Many of the big names in the world of kitchen gadgets – NutriBullet, Smeg, and Breville – make their own juicers. You'll also find machines from Kuvings, Hurom, and Nama at the top of our best juicer list, selling at cut prices this Black Friday.
Which is the best juicer?
We've written an entire feature on which is the best juicer. If you don't have time to read the whole thing, here's what you need to know.
If you have some cash to spare, and you're shopping for the best juicer on the market, you can't go wrong with the Kuvings EVO820 Whole Slow Juicer. Our expert tester gave it five stars for its power and versatility. This juicer can tackle soft and firm produce, large and small chunks, to make clean juices, creamy smoothie bowls, and even almond milk. The only thing we don't like about the Kuvings is the price, so we're pleased to see a deep discount for Black Friday. You can save $100 when you shop it on Amazon.
If you're new to juicing, you'll appreciate the Nama J2 Juicer for its intuitive design and easy assembly. This machine comes with a start guide, a recipe book, and an illustrated instruction manual. All you need to do is slot the jug into the auger and load your pitcher to start juicing. Our expert tester made the best orange juicer he's had in years with the Nama J2. Just bear in mind that it's on the taller side, so it might prove tricky to store under shorter cabinets, and there are currently no Black Friday discounts on the Nama site.
If you're looking for a multifunctional machine, you might like Breville The 3X Bluicer: a combination blender and juicer. The Bluicer features five speed settings to tackle different sorts of produce. On its slowest setting, the Bluicer can squeeze all the goodness out of soft citrus fruits. At its most powerful, the Bluicer can power through whole apples. This machine comes with an extra-wide feed chute to accommodate larger ingredients, cutting down on chopping and peeling time. It's currently selling at half-price on Amazon.
Final thoughts
Once you've bought one of the best juicers, it's important to take good care of it. It's worth learning how to clean a juicer so that you can get the most out of your product.
We're keeping track of all the best Black Friday deals on our live blog. Everything from mattresses to major appliances, vacuum cleaners to kitchenware is selling at cut prices. We'll let you know as and when the deals drop, so that you can shop smart and save big.
Sign up to the Homes & Gardens newsletter
Decor Ideas. Project Inspiration. Expert Advice. Delivered to your inbox.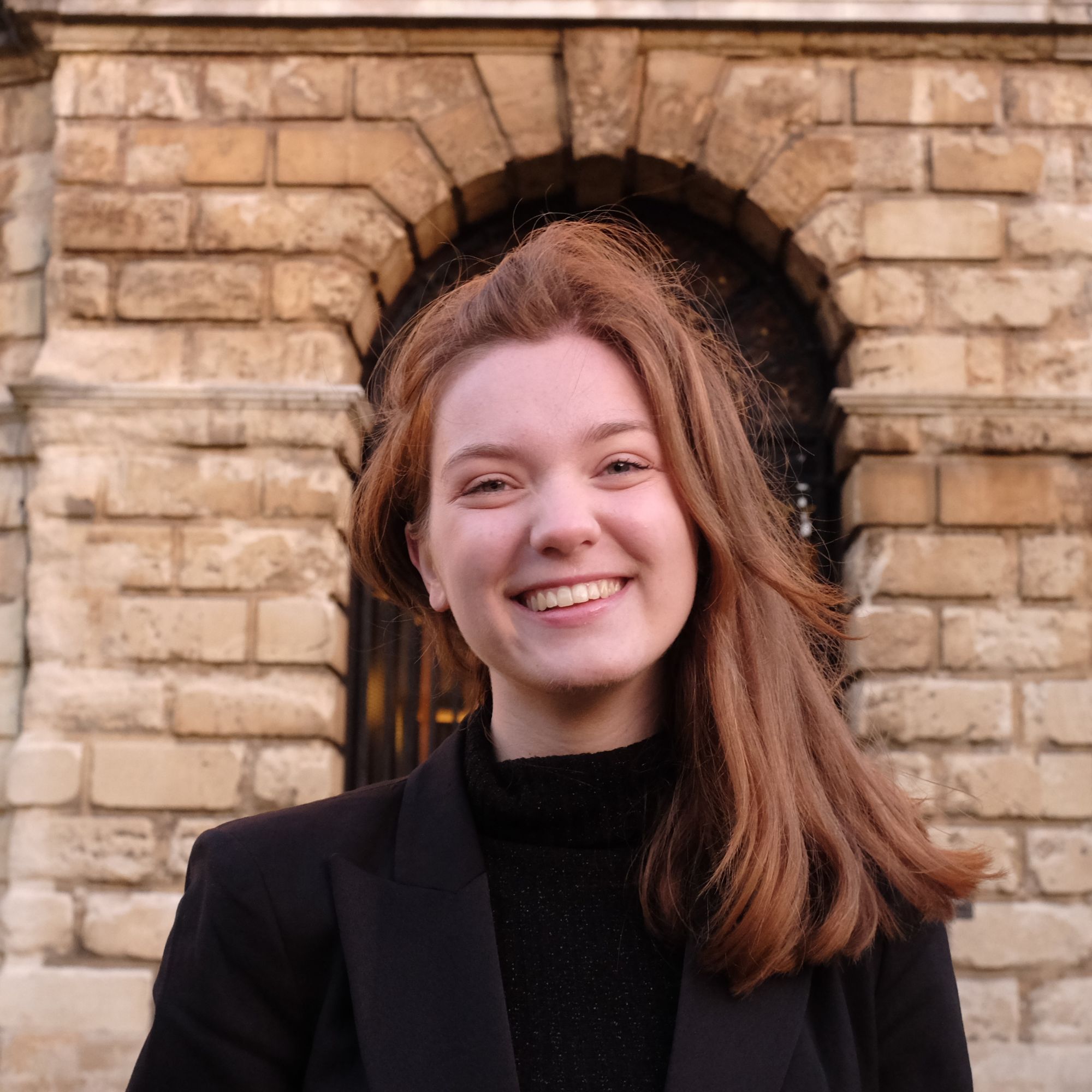 Before she joined Homes & Gardens, Emilia studied English at the University of Oxford, where she sharpened her critical writing skills. She also worked on the other side of the aisle writing press releases for regional newspapers and crafting copy for Sky. Emilia combines her business savvy with her creative flair as our eCommerce Editor, connecting you with the products you'll love. When she's not in the office, Emilia is happiest when entertaining friends al fresco or out in the country.