Mattress price guide: how much does a new mattress cost?
Whether you're on a budget or have got some savings to spend, find out how much a new mattress costs, and why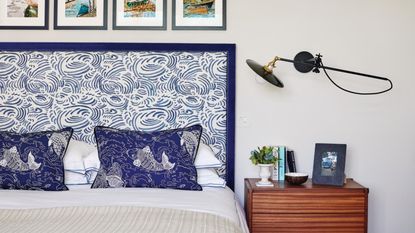 (Image credit: BRENT DARBY PHOTOGRAPHY LIMITED)
Sign up to the Homes & Gardens newsletter
Decor Ideas. Project Inspiration. Expert Advice. Delivered to your inbox.
Thank you for signing up to Homes & Gardens. You will receive a verification email shortly.
There was a problem. Please refresh the page and try again.
A new mattress is a major purchase that can seriously lighten your wallet, especially if you're entering the process without a game plan. (We don't recommend doing that, of course.) The ever-expanding mattress landscape consists of budget-friendly beds, luxury splurges, and dependable mid-range models. So, what sets them apart? Our in-depth mattress price guide will serve as your road map in your journey toward a dreamy night's sleep.
You likely know that size matters when it comes to mattress pricing, but that's not all. The build of your mattress, where you buy it, and the little bonuses that come with it can also raise or drop the final cost. Make sure to set aside money for essentials like sheets, pillows, and a bed frame as those items can all add up. And read the fine print when it comes to warranties, trials, and mattress financing to avoid being blindsided by surprise fees.
Think of the best mattress as a package deal, you're getting more than just a surface to lie on. Educate yourself with our mattress price guide and we promise you won't endure sleepless nights fretting over how to pay for it all.
Mattress prices at a glance
Mattresses are generally priced according to size, materials, and the perks they include (like at-home trials and warranties). To help you identify the basic budget options, the spurge-worthy luxury mattress models, and the dependable mid-range mattresses, this is what to expect on average:
Swipe to scroll horizontally
Budget Mattress

| | |
| --- | --- |
| Description | Basic mattresses (usually innerspring or foam) that are best suited for guest rooms or temporary use |
| Average Warranty | 5-10 years |
| Average Trial Period | 30-100 days |
| Price Range (Queen) | $500 or less |
| Average Price (Queen) | $350 |
Swipe to scroll horizontally
Mid-range Mattress

| | |
| --- | --- |
| Description | Higher quality foam, innerspring, or hybrid mattresses that are durable enough for daily use |
| Average Warranty | 10-20 years |
| Average Trial Period | 100-120 days |
| Price Range (Queen) | $500 to $1,500 |
| Average Price (Queen) | $1,200 |
Swipe to scroll horizontally
Luxury Mattress

| | |
| --- | --- |
| Description | Mattresses with premium materials (like latex or specialty foam) and complex construction to deliver exceptional cooling and comfort |
| Average Warranty | 10-25 years |
| Average Trial Period | 100-365 days |
| Price Range (Queen) | $1,500 and up |
| Average Price (Queen) | $1,800 |
Of course, other factors come into play when pricing a mattress, as we'll delve into below. Also keep in mind that there are some outliers. For example, brands such as Nectar and DreamCloud offer industry-leading amenities like a 1-year at-home trial, lifetime warranties, and free or discounted bedding sets – but thanks to regular mattress sales, most of their mattresses are typically priced within the mid-range bracket.
What influences the price of a mattress?
Understanding what creates the vast price differences among mattresses will help you make an informed purchase that suits your budget and needs. From the mattress type and materials used to perks like at-home trials, we've broken down the five things that impact the cost of a mattress:
1. Quality of materials
Mattresses contain foam, springs, or a mix both, but the quality of those materials can drive prices up or down. Polyfoam is cheaper than high-density comfort foam or cooling memory foam infused with gel or copper. Latex is more expensive than synthetic foam due to the process that goes into sourcing and producing certified organic materials. Open coils cost less than pocket springs, which do a better job of relieving pressure and isolating motion.
The material used for the top cover can also affect the price of a mattress. Expect to spend more for a bed topped with organic wool or cotton, a plush pillow top, or a phase-changing material that's cool to the touch.
2. Mattress construction
Hybrid mattresses, which combine foam and springs, generally have a higher price tag than all-foam or innerspring models. Organic mattresses swap man-made foam for either Dunlop or Talalay latex and therefore cost more than other mattress types because of the quality and durability of their materials. (Latex-based beds can last up to 25 years with proper care.)
Note that the number of layers a mattress has can also impact its price. A budget foam mattress might have two or three layers, but a luxury hybrid could have up to seven.
3. Size of the mattress
Mattress companies charge according to size. Larger beds that can accommodate two or more people are pricier than smaller solo-sleeper beds. Out of the six standard sizes, twin and twin XL are the cheapest, while king and California king cost the most. Queen, which is the most popular size, sits between a full and a king in the pricing structure.
4. Buying online versus in-store
Where you purchase your mattress will determine how much or little you're likely to spend. Buying a mattress online from a direct-to-consumer brand is cheaper than getting one at a physical store because of the lack of overhead. The best part about going to a showroom is being able to test mattresses right on the spot, but online stores counter this by offering an at-home trial that can last up to a full year.
5. Shipping, warranty, and trial
The price of a mattress also includes extras like shipping, warranty, and trial period. You might find a budget mattress with free shipping, but it could lack a reasonable warranty or trial period. On the other hand, a luxury mattress could come with a 25-year or lifetime warranty, a trial period lasting up to a year, and even a free in-home setup.
Extra costs to consider when buying a new mattress
You don't want to be caught off-guard by surprise charges or poor planning. Budget for any accessories you might need – particularly if you're switching sizes or setting up a new bedroom. Also account for potential fees for delivery, return, and/or financing. Here are five additional costs to consider when choosing a new mattress and know how much to set aside:
1. Foundation and bed frame
If it's been ages since your last mattress purchase or you're in the process of setting up a guest bedroom, you'll need a new foundation and/or bed frame. If you're opting for an innerspring mattress, don't forget to buy a box spring. In some cases, you might have to swap a perfectly-fine bed base for something that's compliant with your new mattress or you risk voiding the warranty. (All the more reason to read those terms and conditions with a fine-toothed comb!)
2. Sheets and other bedding
If you're upgrading your current mattress size or adding a new bedroom to your home, you'll to pick up a set or two of bed sheets, a comforter or duvet, a mattress protector, and a couple of pillows. Queen and king are the easiest sizes to shop for, while accessories for twin XL, California king, and other less-standard sizes can be harder to come by.
You can save on bedding by looking for a mattress bundle deal that throws in these items for free or at a substantial discount. This is particularly useful if you're buying a mattress in a size that's not easy to find.
3. Shipping and setup costs
Box mattresses sold online often come with free shipping, but if you're unable to set up your new bed on your own, some brands provide in-home setup for an extra fee – usually between $99 and $150. Also, think about whether you need to get rid of your previous mattress. If you can't donate or dispose of it yourself, you can pay a professional service to haul it away.
Note that some luxury brands (like Saatva and Tempur-Pedic) offer white-glove delivery at no extra charge. This includes delivery, setup, and optional removal of your old mattress.
4. Return fees
Mattress trials allow you to return or exchange a mattress if it's not the right fit. While many retailers allow you to send your mattress back for free, some brands charge a processing fee that may set you back as much as $200. Look over the terms of the mattress trial before buying so you'll know what to expect.
5. Financing
Financing is a sound option if you're moving house or suddenly need a new mattress due to health or personal reasons. However, even the cheapest mattress can be quite an expenditure on the fly. Financing helps ease the burden by spreading payments out over time but be careful – interest and late fees can add up and you'll wind up shelling out more than you initially bargained for.
Best mattress by price
Best affordable mattress
Nectar Memory Foam Mattress
Far from basic, the Nectar mattress is soft and supportive, and if you suffer from back pain, it won't cost much to help relieve the pain. In our best mattress guide, it's ranked as the best mattress for back pain (which is impressive given its affordable price). Our reviewer Casey found it alleviated some of the pain from her fibromyalgia.
Our Nectar Memory foam mattress review goes into more detail.
Best mid-range mattress
The Emma original mattress may not offer the coolest night's sleep for hot sleepers, but its cushy memory foam accommodates multiple sleeping positions for long periods of time. And while it usually retails at $1399 for a queen bed, it's often on sale for around $699 so you could pick this up at a budget price. Combined with a 100-night sleep trial and a 10-year warranty, it's excellent value.
Our full Emma Original Mattress review has all the detail.
Best luxury mattress
PlushBeds Botanical Bliss
If you want more say in how your mattress is designed, go with the PlushBeds Botanical Bliss Organic Latex mattress. Everything from height to size and firmness rating can be customized. Built with natural latex, this mattress is supportive and reduces joint and muscle pain. Sure, it's a bit pricey, but the mattress is free of toxins and chemicals, ensuring a healthier night of sleep.
Read our full PlushBeds Botanical Bliss Organic Latex mattress review for more details.
FAQs
What's the best price for a good mattress?
The answer to this question will vary from one person to the next, as everyone has their own budget and preferences. You'll get the most bang for your buck by keeping an eye out for mattress deals during major holidays and shopping events like Black Friday. Also remember to do your homework and choose a mattress that not only fits your space but also suits your sleeping habits.
Don't forget that buying a mattress often comes with the need for other accessories to complete your sleep sanctuary. Things like sheets, pillows, and a mattress protector will factor into your final cost – as will larger items like a bed frame or a box spring, if necessary.
When should you buy a new matress?
If you mattress no longer feels comfortable to sleep on – it's sagging, the edges are drooping, you can feel the springs – it's probably time for a change. Equally, if your situation has changed, if you are now sharing a bed or have upgraded the size of your bed frame you will need to buy a new mattress.
And in terms of when you actually shop for a mattress, big sale events would be your best bet. The majority of mattress brands will take money off over Black Friday weekend and holiday sales.
---
What you should pay for a mattress of course comes down to personal budget and what you are after. However, we will say a mattress is an investment, and somewhere you will spend a lot of time so go with the best quality you can afford and make the most of sales – it's worth waiting a few months until a sale starts and sign up to marketing emails at your favored mattress brands so you know when there's a bargain to be had.
Sign up to the Homes & Gardens newsletter
Decor Ideas. Project Inspiration. Expert Advice. Delivered to your inbox.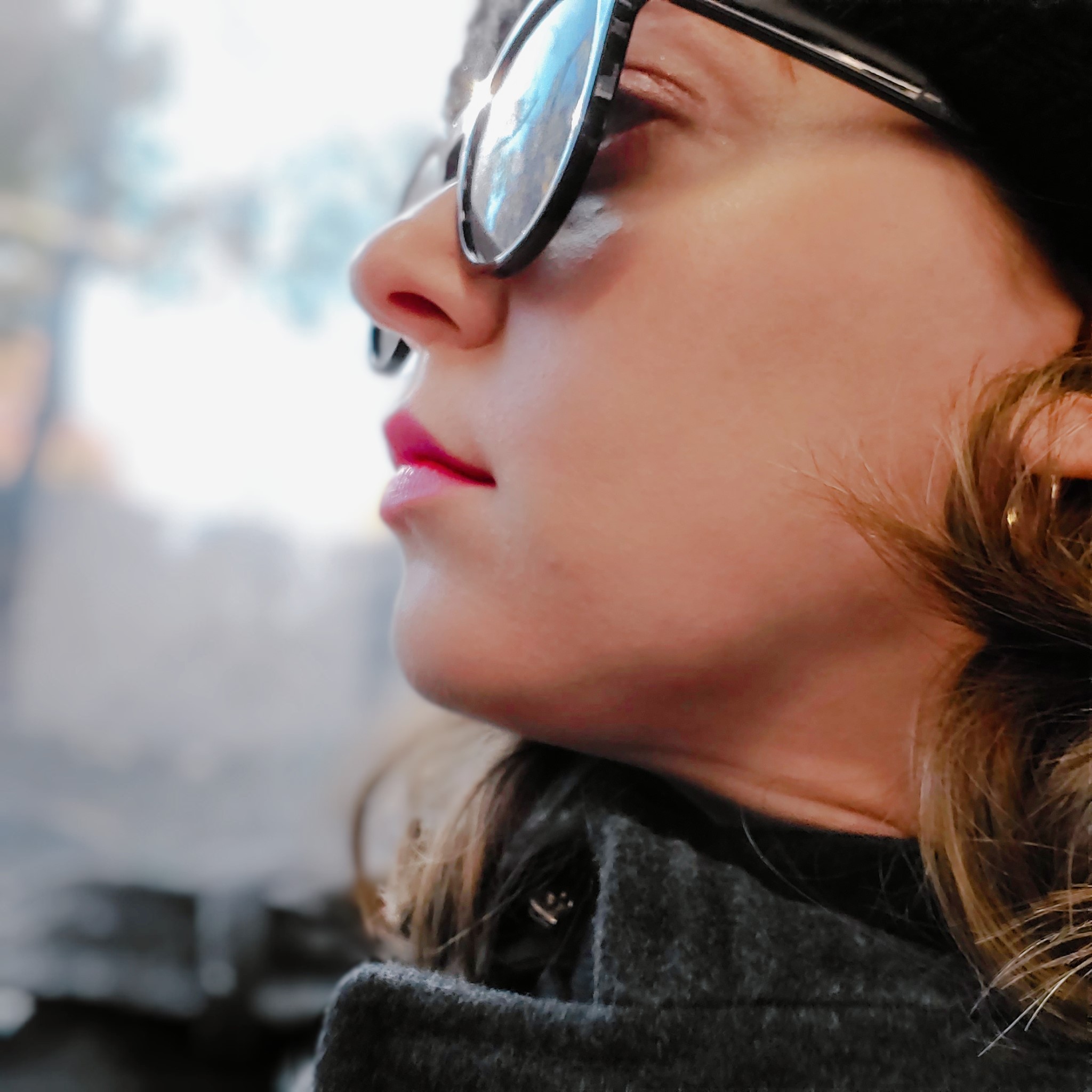 Alison Barretta is a freelance writer and editor from Philadelphia, USA. She's been covering retail news and sales for well over a decade, but since 2020 she's dedicated much of her time to all things sleep. No, she's not in a perpetual state of rest (quite the contrary) – she tests mattresses and pillows from brands like Saatva, Sleep Number, and Nectar and also talks with experts about the little things we can do to wake up feeling our best each day.
In her freelance career, Alison has written for several other Future outlets including Tom's Guide, TechRadar, Creative Bloq, and Woman & Home. You can also find her work at Forbes, Insider, and Mashable.
When she isn't dropping 50-lb. weights onto mattresses or hunched over her laptop scoping out the best deals, you can find Alison practicing martial arts, trying new recipes, scoping out new cafes, or going for a long walk in the park.