Dorm room organizing mistakes to avoid at all costs, according to the experts
From forgotten items, missed steps, and bad impulse buys, these can all be easily avoided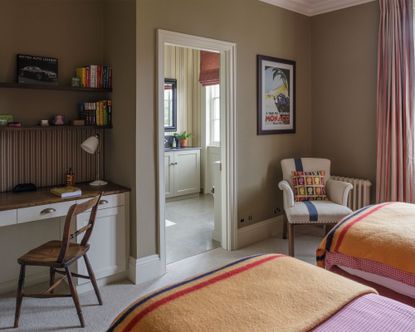 (Image credit: Mark Bolton)
Sign up to the Homes & Gardens newsletter
Decor Ideas. Project Inspiration. Expert Advice. Delivered to your inbox.
Thank you for signing up to Homes & Gardens. You will receive a verification email shortly.
There was a problem. Please refresh the page and try again.
Moving into a college dorm – especially if it's your first – is an important rite of passage.
It's a first taste of freedom, and often a teen's first experience truly making a space their own, without any input from parents or carers.
While it's all very exciting, it can also be completely overwhelming and a little confusing, and it's easy to wonder if your dorm room's space is really being maximized to its fullest potential.
Dorm room organizing mistakes to avoid
That's why we turned to the experts to ask for their top tips, and to find out how common dorm room organizing mistakes they've noticed.
Best of all, they also gave us a few suggestions for how to fix these mistakes – or simply avoid them entirely.
1. Impulse buying storage solutions
If you're planning out any small space, it's never a good idea to impulse buy something without considering where you'll put it or how you'll use it. This is especially true in a dorm, says Meredith Goforth, professional organizer and founder of House of Prim.
'I find the tufted storage cubes to be overrated! Not because they are never an optimal solution, but because they are often purchased without clear intentions,' says Goforth. They're a big impulse buy culprit!'
Because of this, Goforth explains that they're usually used in place of a better storage option. 'They can sometimes be directly replaced by a unit that utilizes the same floor space but offers much more height,' Goforth explains. 'The only exception would be if the cube is being used as a step stool to climb onto a lofted or bunked bed.'
Instead of pre-buying storage items, wait until you see the room and most importantly, can measure it.
Meredith Goforth has a passion for stylish organizing. Before founding House of Prim, Meredith was a Bookings Editor for magazines, where she planned, produced, and executed cover shoots and fashion stories, making sure every detail was picture perfect. A former New Yorker, she now lives in Westport, CT with her family. With three boys being born within three years of each other, and having moved house six times in five years, Meredith says the only way to stay sane was to become truly organized.
2. Opting for cloth closet organizers
According to Mary Kathryn LaVallee, owner of OrderUp Design, those hanging closet organizers, usually made of cloth, have got to go.

'While adding shelving is tempting, these types of organizers take up more space than they add,' she says. 'Combine that with the fact that they usually lose their structure in a month and have your clothes falling all over the floor. They're a hard pass for any professional organizer.'
MK LaVallee started her professional organizing business, OrderUp Design, in May of 2018. Thought it started purely as a part-time dream job, LaVallee discovered just how many people need help in the area of organization. With years of professional organization experience plus a background in social work with Understanding and Treating Hoarding Disorder training, helping people get organized is LaVallee's true passion.
3. Leaving the tape measurer at home
One of the most common mistakes happens before you've even left your driveway. According to Amanda Wiss, founder of NYC-based home organizing company Urban Clarity, it's not uncommon to forget to bring a tape measurer! But it is extremely important.
'First item of business is to look at areas of open space and get the exact measurements of what would fit there,' she says. 'Key areas to measure are under the bed, the bottom of the closet, the top shelf of the closet, behind the bedroom and/or closet doors, above the desk, and generally any unused nooks that look like they could be used better!'
This also means there are some storage organizers you might want to wait to buy until you arrive – otherwise, you could be looking at a lot of wasted money on items that won't even fit or be all that useful.
Amanda Wiss is the founder of Urban Clarity, a home organizing company awarded NY Magazine's Best of NY 2023. She is also the founder of home staging studio Urban Staging, whose design-savvy team gets homes market ready, to intrigue brokers and buyers alike. The two companies work in conjunction to do full move management, getting their clients completely unpacked and beautifully settled, while minimizing stress.
4. Not using space under the bed
These days, it's incredibly common to either loft or raise your bed using risers. But even if you prefer to keep your bed low to the ground for any reason, Marla Mock, President, Molly Maid, says it's a mistake not to treat your under-bed area as an optimal storage zone.
'The space under your bed can be one of the best places for storage – it should never go unused,' she says. 'Dedicate under-bed storage units to store seasonal items like winter coats or boots. And for an extra few inches of under-bed storage, try adjustable bed risers, at Walmart.'
As president of Molly Maid, Marla is responsible for the overall leadership and growth of the Neighborly-owned cleaning company throughout the US. With over 20 years of business experience, Marla is known as a dynamic executive with expertise in operations, process improvement, and franchise experience in the home service category.
5. Forgetting to hang things on the back of your door
When you're shopping for dorm room storage ideas, make sure to keep an eye out for storage systems you can hang over the door. Mock says this is one commonly ignored area that people should definitely make the most of.
'Don't waste door space!' she says. 'Purchase a shoe organizer for the back of your dorm room door. You don't have to use it for shoes, though. You can use it for snacks, school supplies, or almost anything you need to access on a daily basis.'
6. Forgetting how many electronics you'll have
For a truly organized space, Goforth says every desk needs this one item, but it's usually forgotten by college students and parents alike. She's talking about cord organizers, available at Amazon.
'Cord organizers and cable clips are often overlooked in the dorm prep list but can make a massive difference, especially for dorm rooms with inconveniently located outlets,' Goforth says.
FAQs
How do I make my dorm room less cluttered?
Organizing and decluttering your dorm room is all about finding the best possible organizing solutions for your space. Make sure everything has a home, and that you always put things where they belong. Work with your roommate to find the best solution, and don't buy or bring anything to your dorm that doesn't improve the space in some way.
---
Of course, if you do or have already done any of the above, it's not the end of the world. Organizing a dorm room is a series of trials and errors, and the best way of finding what works for you is often by making a few mistakes along the way.
Sign up to the Homes & Gardens newsletter
Decor Ideas. Project Inspiration. Expert Advice. Delivered to your inbox.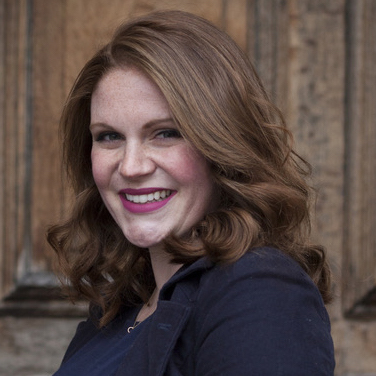 Ashley Chalmers is a freelance writer for Homes & Gardens with over 10 years' experience as a digital writer and content creator. Ashley started her career in entertainment and fashion PR in New York, before moving to the French countryside and taking up travel blogging. Now, Ashley lives in London. Her passion for travelling is only matched by her love of making her house feel like a home, and she loves to include her finds from around the world in her decor.