Home features to avoid for a low-maintenance home – according to interior designers
Our homes shouldn't be too much hard work – here's what to avoid for a low-maintenance space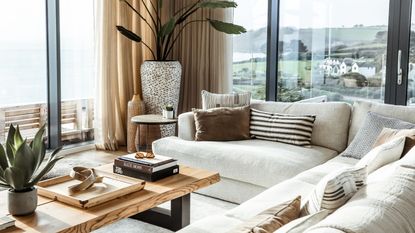 (Image credit: Mint House)
Unless you love cleaning and want to dedicate most of your free time to it, keeping a low-maintenance home is a must – and certain home features make that job harder.
When dreaming up your renovation ideas, it can be easy to look at Pinterest and dream of high gloss cabinets, or delicate wall molding and forget about the serious upkeep required, leading to a lot of cleaning when feeling overwhelmed.
To save everyone a lot of hassle, we talked to designers and contractors to learn which of these desirable home features to avoid for a low-maintenance home, and what you can do instead.
Home features to avoid for a low-maintenance home
From interior design trends to timeless but impractical home features, these are the seven things you'll want to avoid if you want to relax just a little more at home.
1. White upholstery
Cleaning upholstery can be a nightmare to begin with – especially if the covers of your couches are not removable. If you hate this task, then you certainly won't want white or other light-colored furniture in your home, says Artem Kropovinsky interior designer and founder of Arsight.
'White upholstery in living or dining areas is a statement of luxury but can be a magnet for stains and dirt. While they illuminate a space, they might not be the best fit for homes with pets or young children unless treated with protective coatings.'
Instead, it is best to opt for any other darker color, he suggests. Alternatively, if you can't part with the idea of light furniture, opt for fabric that is stain-resistant, or can be removed and put in the washing machine.
Based in New York, Artem Kropovinsky, founder of Arsight, has a decade of extensive and considerable global design experience. Prioritizing minimalism, sustainability, and authenticity, Artem, alongside his team of professionals, works on projects in the US and worldwide.
2. Wall moldings
We can't get enough of the wall paneling trend, and it doesn't seem to be going anywhere any time soon. That being said, these decorative wall fittings add another element to dusting your home and can be a bit too much if you don't like cleaning.
'If you want to save yourself the headache of constant cleaning, then any type of wall moldings should be avoided,' Stefana Silber, home blogger and content creator agrees. 'Yes, picture frame molding is beautiful and creates visual interest but it also collects dust in all the corners and horizontal surfaces. You'll need to clean those periodically just as you clean your baseboards.'
Born and raised in Bulgaria, when Stefana was 18 she moved with her family to the US. She lived in New York City for six years and also went to college there. She moved to Maryland (45 minutes from Baltimore) when she met her husband and has been living there since. As her kids grew older she discovered blogging as a creative outlet for passions such as home decor, DIY, and her love of beautiful things and places. Her real passion is sharing her knowledge from years of projects and renovations.
3. Glass tables and surfaces
We have to deal with enough glass cleaning around our homes with cleaning windows and cleaning glass shower doors, so adding glass tables or surfaces is another no-no for a low-maintenance space, designer Artem Kropovinsky urges:
'Glass tables or surfaces, much like high-gloss cabinets, show every speck of dust and fingerprint. They require constant cleaning to maintain that crystal-clear look, especially in high-traffic areas.'
It is not just your surfaces, but your lighting ideas you should be aware of too, adds Stefana Silber, home blogger: 'Another design feature to avoid is clear glass light fixtures. Even if you clean those every day (and no one wants to do that), they attract dust particles immediately only to be amplified by the light shining through them.
'Opt for milk glass instead which is opaque, camouflages dirt, and can go longer periods between cleaning.'
4. Wall-to-wall carpets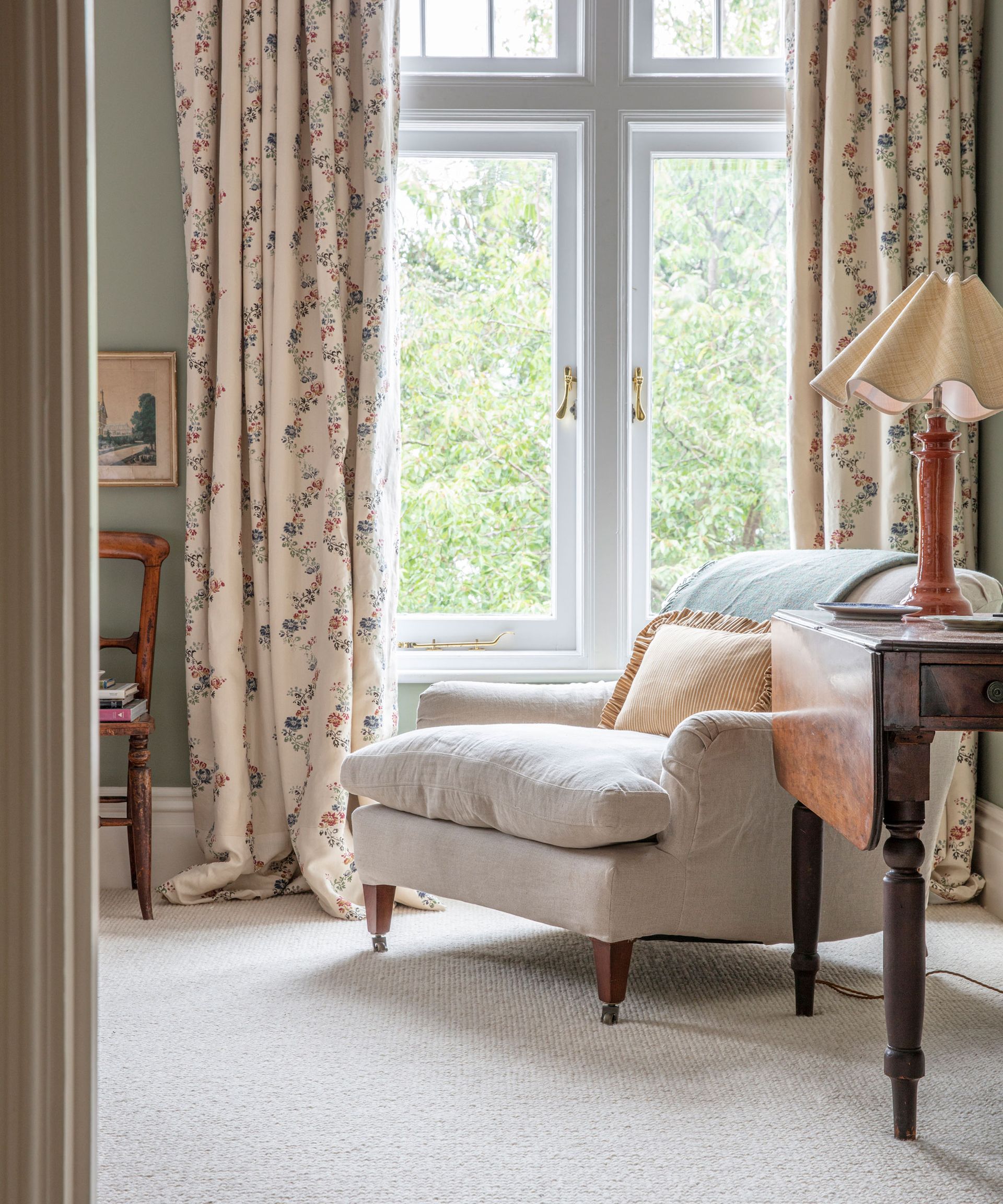 Carpets can add a wonderful softness to a home, but having them in every room (especially in major walkways) can make cleaning carpets exhausting, reminds Cyble Rizwan of Persimmon Design.
'Carpets trap dirt, and stain easily, and require frequent cleaning. Instead, opt for hard flooring options like laminate, hardwood, or vinyl planks. They are more durable, stain-resistant, and can be cleaned with a simple sweep or mop. You can also incorporate area rugs for added comfort without the hassle of wall-to-wall carpet maintenance.'
5. Marble countertops
This may be a controversial suggestion, but it is best to avoid real marble kitchens – be it your countertops or backsplashes, says Artem Kropovinsky, designer.
'Marble countertops, renowned for their timeless elegance, are porous by nature. This means they can easily stain, especially from spills of wines, oils, or acidic foods.
'No amount of cleaning marble will remove these stains once they have set in,' he warns.
Instead, consider another natural stone alternative that is a little better suited to frequent cooking – or even go for a high-quality faux marble if you have always dreamed of this iconic kitchen look.
6. Open shelving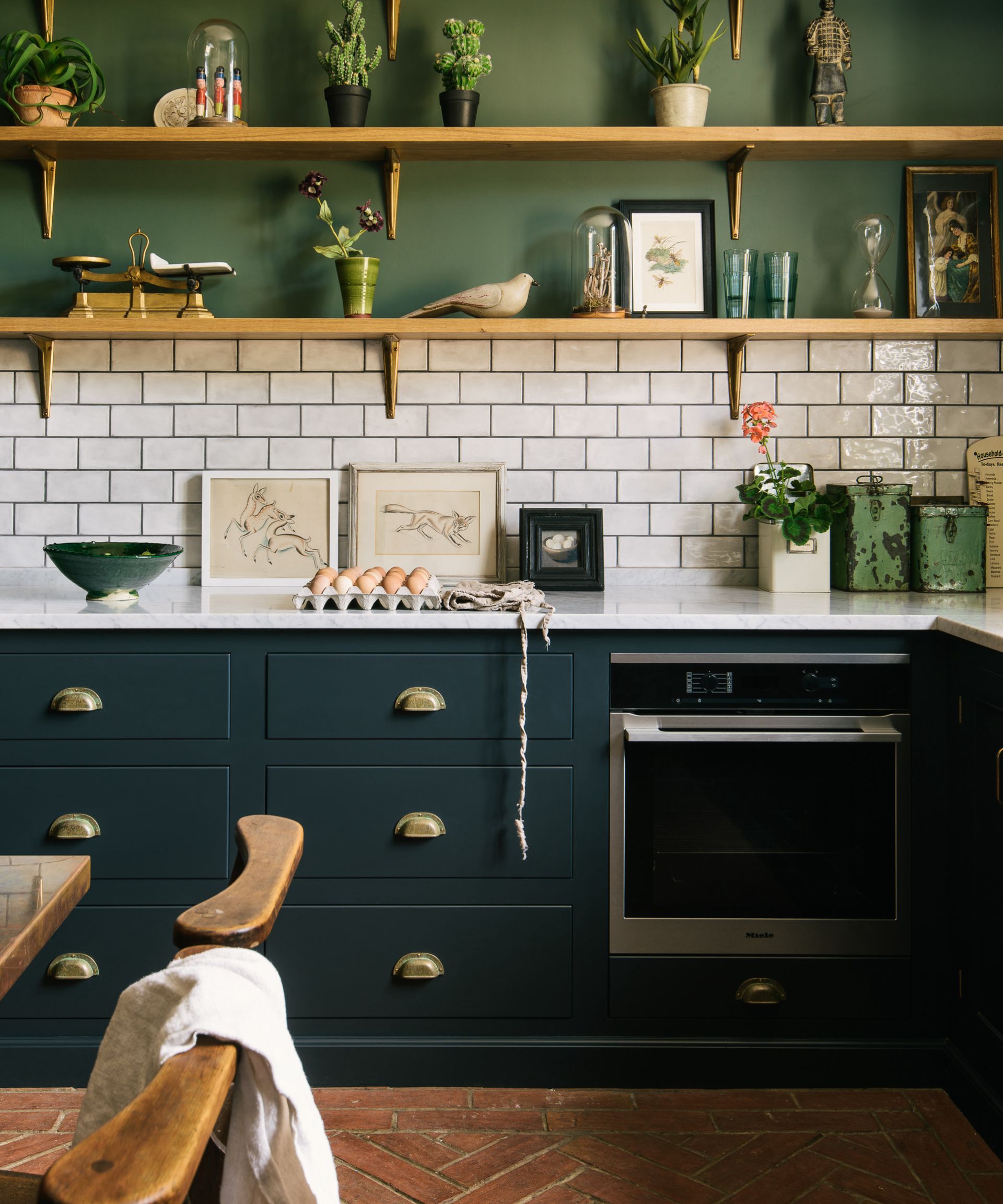 We have discussed the downsides to open shelving in the past, and designers often come to agree. These storage ideas, although sleek, are harder to keep clean than closed cabinetry.
'Open shelving tends to collect dust and requires constant organization,' Cyble Rizwan of Persimmon Design, says. 'Instead, choose closed cabinets and drawers in the kitchen and bathroom. They keep clutter hidden and are easier to maintain. For a modern twist, consider frosted glass or partially open shelving with doors to strike a balance between aesthetics and practicality.'
7. Dark glossy surfaces
High gloss cabinets may be safe in lighter colors, but dark glossy surfaces should be avoided if you want a low-maintenance home, suggests Roman Smolevskiy, contractor and founder of A+ Construction and Remodeling.
'While these can look sleek and modern, they are notorious for showcasing fingerprints, smudges, and dust, making it very difficult to clean high gloss cabinets and keep them pristine for longer than 20 minutes.
Alternatively, consider matte or semi-matte finishes for cabinets and surfaces. These finishes, especially in neutral or lighter tones, do a better job of concealing imperfections and require less frequent cleaning.'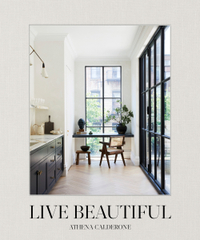 Live Beautiful by Athena Calderone | $31.18, at Amazon
As a tastemaker and the founder of the lifestyle blog EyeSwoon, US-based Athena Calderone knows a thing or two about living beautifully. In her book, Athena delves into a hand-picked selection of designer dwellings, exploring how each of their carefully crafted interiors came together.
FAQs
Why do I struggle to keep my house clean?
One of the reasons you may struggle to keep your house clean is that you have lots of high-maintenance features in your home, such as carpets or light-colored furniture making your to-do list increasingly more difficult to manage. It may also be because you do not have a steady cleaning schedule in place, making it difficult to keep on track with your cleaning and organizing.
How can I make my house easy to maintain?
You can make your home easy to maintain by picking furnishings that will make life easier down the line – such as machine-washable soft furnishings and durable surfaces. It also helps to create a sturdy cleaning regime that helps you stay on top of household chores, rather than let them become overwhelming. By doing little and often, perhaps 20 minutes each evening, your house will stay clean, rather than become untidy and more tedious to put right.
---
Besides avoiding these tedious home features for a low-maintenance space, it can also help to create a good decluttering checklist and cleaning to-do list to help you keep track of your tasks. Although this doesn't sound low-maintenance, staying on top of your cleaning and habit stacking will make your chores go by quicker, so you can spend more time enjoying your time at home.
Sign up to the Homes & Gardens newsletter
Decor Ideas. Project Inspiration. Expert Advice. Delivered to your inbox.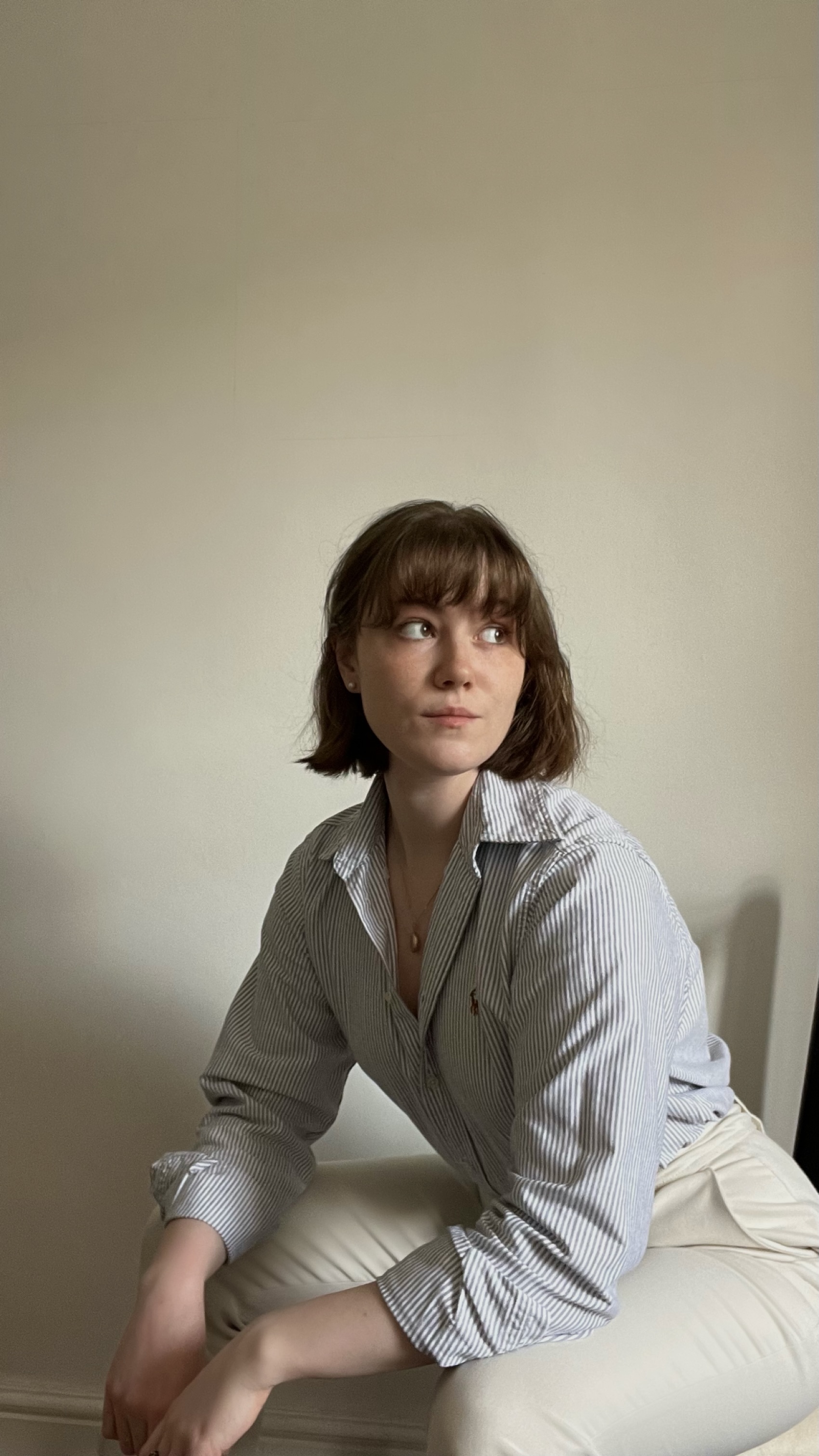 Chiana has been at Homes & Gardens for a year, having started her journey in interior journalism as part of the graduate program. She spends most of her time producing content for the Solved section of the website, helping readers get the most out of their homes through clever decluttering, cleaning, and tidying tips – many of which she tests and reviews herself in her home in Lancaster to ensure they will consistently deliver for her readers and dabbles in the latest design trends. She also has a first-class degree in Literature from Lancaster University.