6 ways to make your bedroom cozy for fall – essential seasonal ideas never to go without
Create a warm retreat to escape the chill of fall with these cozy bedroom ideas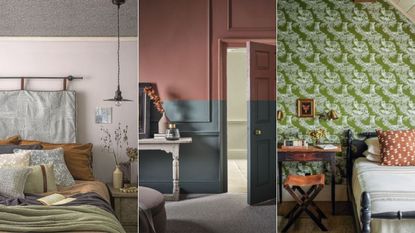 (Image credit: Eric Piasecki / Fenwick & Tilbrook / Dan Duchars)
As fall comes into full swing, a cozy bedroom is essential for making the colder months more enjoyable. Whether to motivate you to get up when the alarm goes off or to help you to feel relaxed and warm in the chilly evenings, a cozy bedroom can not only elevate your home but also your mood.
These ideas for making your bedroom cozy involve some fall bedroom decor and tips to create a warm sensory experience, creating a sense of warmth.
We've found the top six expert-approved ways to make your bedroom cozier for fall.
How to make your bedroom cozy for fall
Consider how your bedroom can be tailored to your idea of a cozy environment, including where different colors, textures, lighting, and decor can be integrated into your bedroom to introduce fall themes to create an inviting space.
1. Warm lighting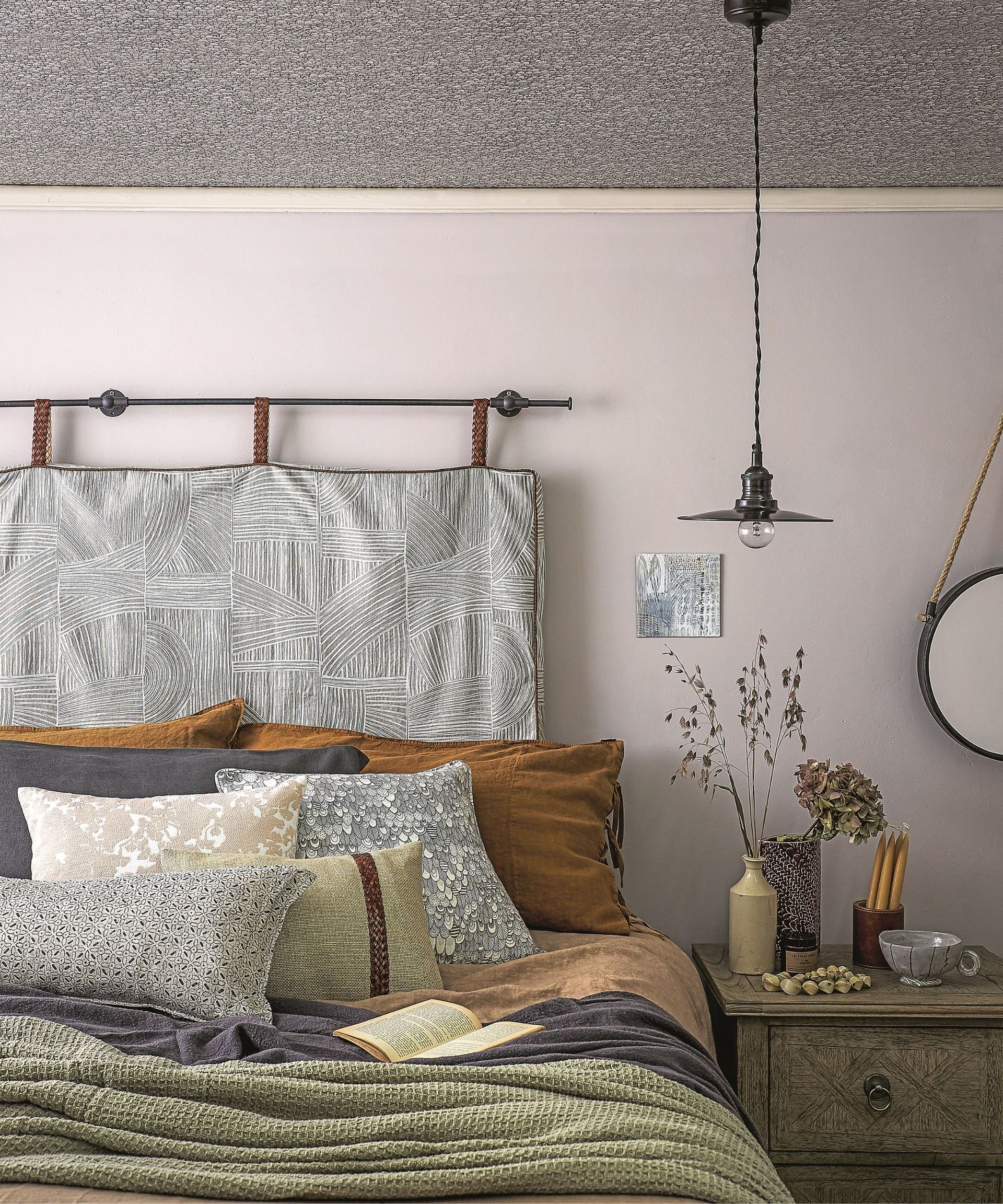 Often overlooked, bedroom lighting plays a crucial role in creating a cozy ambiance that can completely transform a room.
'For a cozy bedroom this fall consider switching out your colder white bulbs for warm LED light bulbs,' advises Dara Greaney, CEO and founder of LED Light Expert. 'Instead of harsh overhead lighting, choose a mix of table lamps, floor lamps, and perhaps something with some charm like LED candles or fairy lights to layer your lighting.'
In the early fall mornings, before the sun rises and opening your blinds won't flood your room with natural light, having some soothing lighting to wake up to can make your mornings feel cozier than turning on a clinical overhead light would. Alongside installing warm bedside or sconce lights with dimmers, we recommend using a sunrise simulation alarm clock that slowly introduces warm, simulated natural light into your bedroom. Not only will this light make your bedroom feel cozier in the mornings, but should also make waking up easier by giving you a serotonin boost. We recommend this winshine light, from Amazon.
For the evenings, you can use ambient and accent lighting to provide layers of illumination. Incorporate a range of different lighting options, such as string lights, candles, wall sconces, hanging lights, and bedside lamps to create a warm focal point and a cozy ambiance.
Find lights that suit your room's aesthetic and exude a cozy charm, whether that means finding lights with fall colors or those made from rustic materials. We've listed some of our favorite buys, below.
2. Fall-inspired decor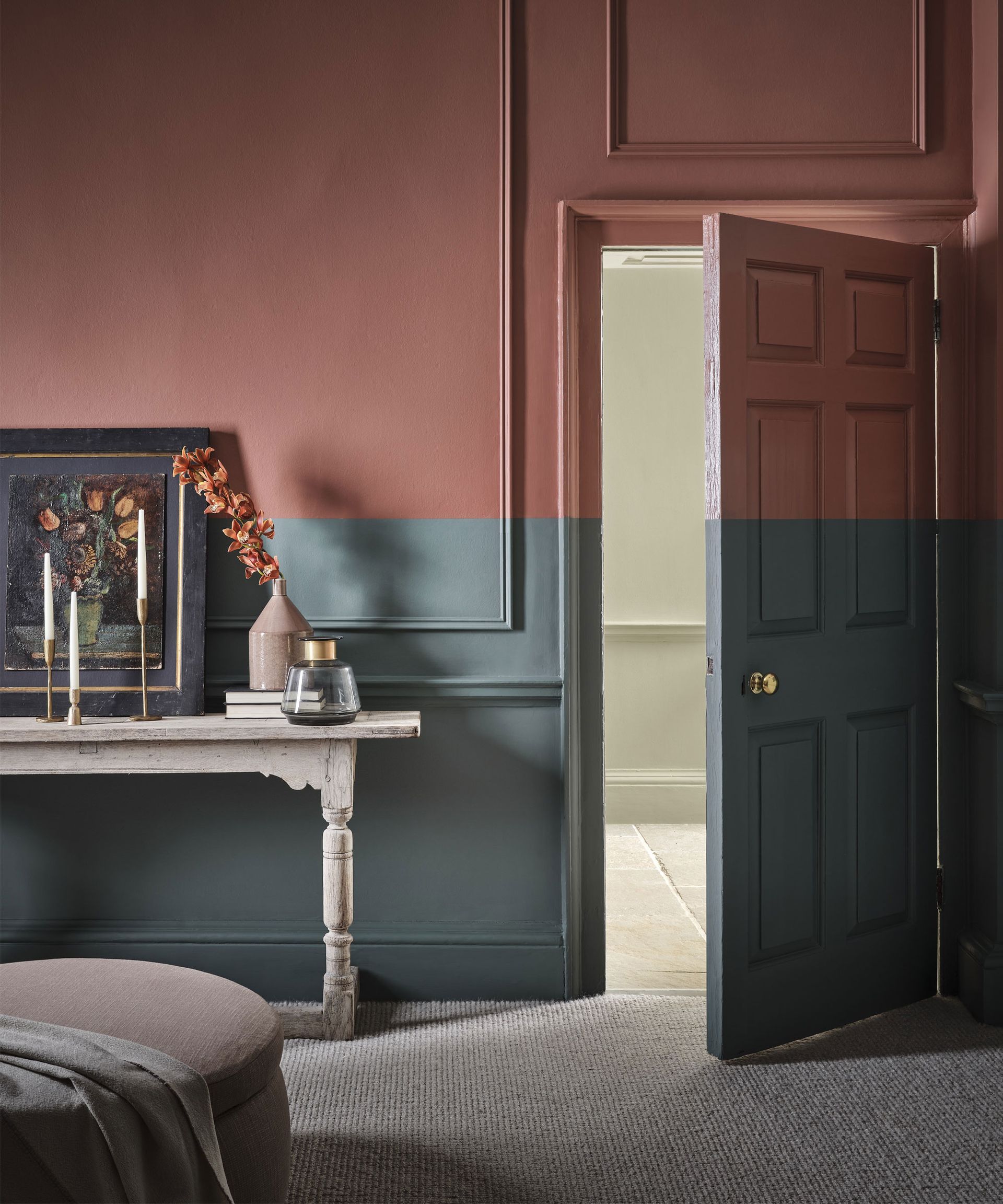 One of the best ways to make your bedroom feel cozier is by stepping away from minimalism and embracing fall by introducing seasonally inspired decor.
'Consider adding seasonal touches like pumpkins, autumn wreaths, or dried flowers,' suggests Shlomo Cherniak, owner of Cherniak Handyman Services. 'You can also bring in natural elements like branches, pinecones, or acorns to create a rustic and cozy feel.'
Incorporating natural elements not only adds visual interest but also creates a sense of tranquillity and connection to the changing seasons. Arrange branches with colorful leaves in a rustic vase and place them on your mantel or dresser. Decorate with dried flowers using fall blooms such as dried hydrangeas, wheat stalks, or dried eucalyptus. These can also be displayed in decorative vases, or freshly cut flowers can be hung for a rustic, natural touch.
You can also add warm-toned art in decorative ornate frames and use furniture and decor made from natural materials such as wood, wicker, or rattan. These materials add warmth and texture to your bedroom while creating an organic, earthy feel that is synonymous with fall decor.
3. Plush materials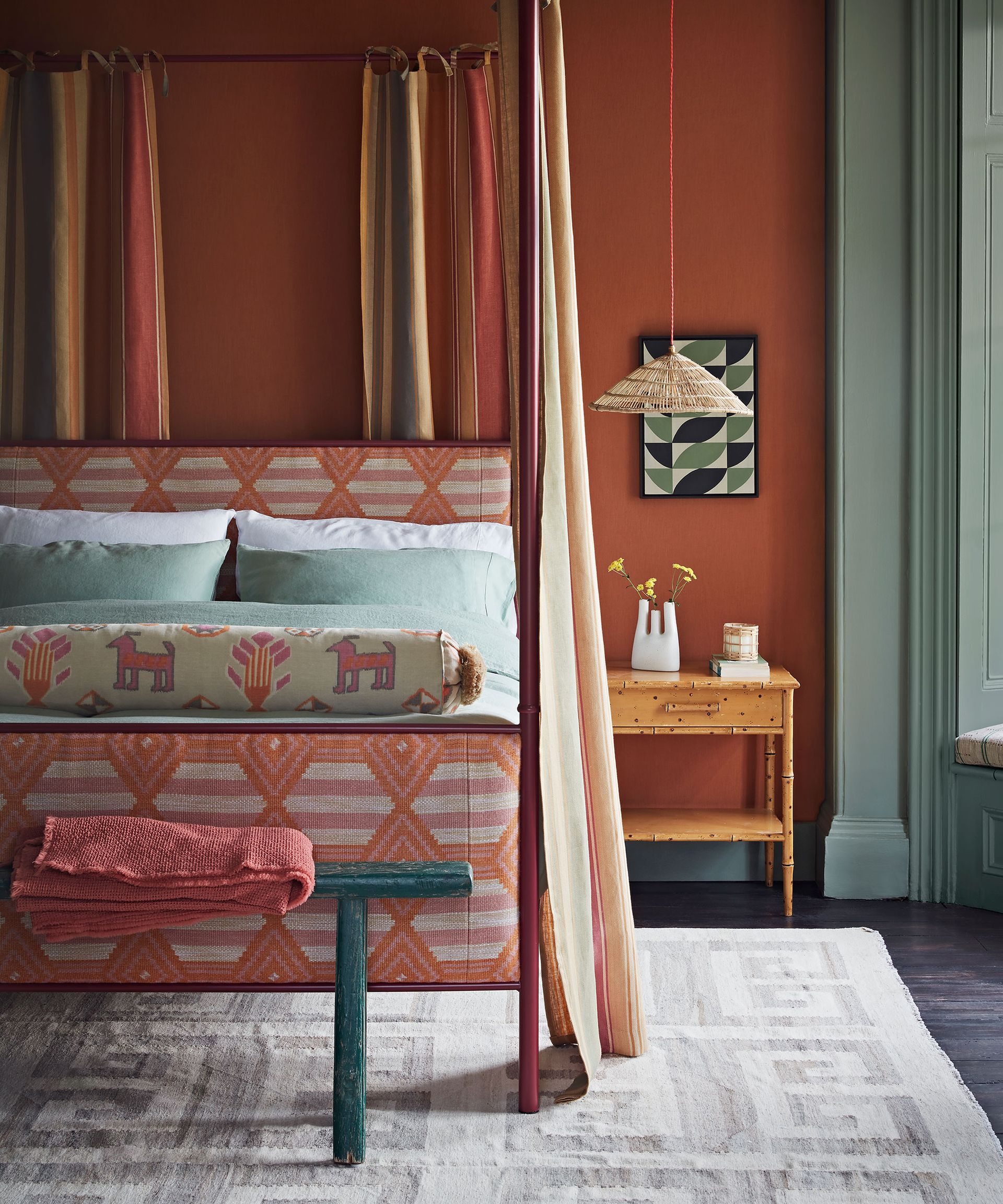 The materials used in your bedroom can be transformational in creating a warmer and cozier space. First, swap out lightweight summer bedding for warmer, cozier, textured fall bedding options, such as flannel or fleece. You can also choose bedding in warm, earthy, fall colors.
Next, layer throw pillows and blankets to add layers of comfort. Another hack to making your bed area cozier is using a heated mattress topper to make chilly evenings warmer and more relaxing. We recommend this Sunbeam quilted heated mattress pad, from Amazon.
Using a material headboard can also warm up your bed area. An elegant alternative to using a material headboard can be to drape a curtain over your bedhead poster. If your idea of warmth and comfort is a canopy bed, consider draping curtains over a four-poster bed. Choose warm curtains with fall colors and designs.
Lay a plush bedroom rug next to your bed to provide a soft and warm landing in the mornings. You can also consider layering different rugs to add more texture and contribute to the overall coziness of your room.
Hayes Faux Mohair Throw Blanket
$79
Add some warmth and color to your bed with a plush mohair throw blanket
Classic Cotton Velvet Pillow Cover
$39 - $89
Add some color to your living room with these classic velvet pillow covers.
4. Create cozy corners
'If you have the space, create a cozy nook in your bedroom. Add a comfortable chair or chaise lounge, a small table for books or a cup of tea, and soft lighting,' recommends Shlomo Cherniak. 'This dedicated space can be a perfect spot to unwind during the fall season.'
This can be used as a reading nook or aromatherapy nook or space to watch TV. Alongside providing visual interest, this is the ideal hub for relaxation and unwinding, allowing you to enjoy the cozy environment you've created.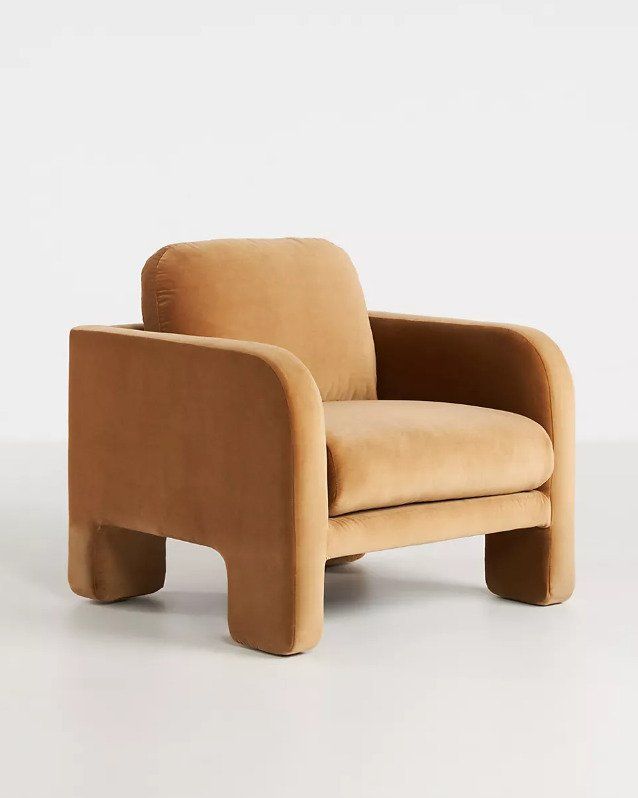 $798.00
Designed with velvet upholstery, this chair promotes the ultimate cozy and comfortable feel. Whilst it comes in a range of colors, this 'gold' shade is perfect for fall.
Jade Large Storage Ottoman
$698.00
This cozy ottoman is the perfect multifunctional item to store your bedroom items to reduce clutter.
5. Effective use of color
The choice of colors used in your bedroom can significantly impact the mood and atmosphere, as well as having varying psychological effects. Warm tones such as reds and oranges can create an inviting and energetic ambiance, while cooler shades such as blues and greens promote a sense of calm.
Choose a color palette that resonates with the purpose of the space and what you associate most with the feeling of coziness.
These colors can be implemented by creating an accent wall, painting the ceiling or with colorful bedding.
6. Window treatments
Replace lightweight curtains with heavier drapes to help insulate your bedroom and block drafts. Choose fabrics in seasonal colors, patterns, or fall motifs to add a cozy and warm look. You can select curtains in warmer colors that will flood your room with warm-colored light when they are drawn.
You can also make your windows better insulated by installing window coverings, such as this magnetic window coverings insulation kit, from Amazon. This fall trend can also save you money on bills by keeping your bedroom insulated, saving you from cranking up the heat.
FAQs
How do you tailor your bedding to the seasons?
Keep a stock of seasonal bedding that you can rotate depending on the temperature and atmosphere you are trying to create in your bedroom.
This can involve lightweight and more dense comforters and different colors and designs of bedding sets, coordinated to different seasons.
These can be stored away until it is seasonally appropriate to bring them out.
---
If you want to step away from the traditional fall colors, a dark blue or earthy green-themed bedroom is a great choice. These colors can be incorporated into your pillows and quilts and look lovely on a wooden bed, giving your space a unique and cozy look for the season.
Sign up to the Homes & Gardens newsletter
Decor Ideas. Project Inspiration. Expert Advice. Delivered to your inbox.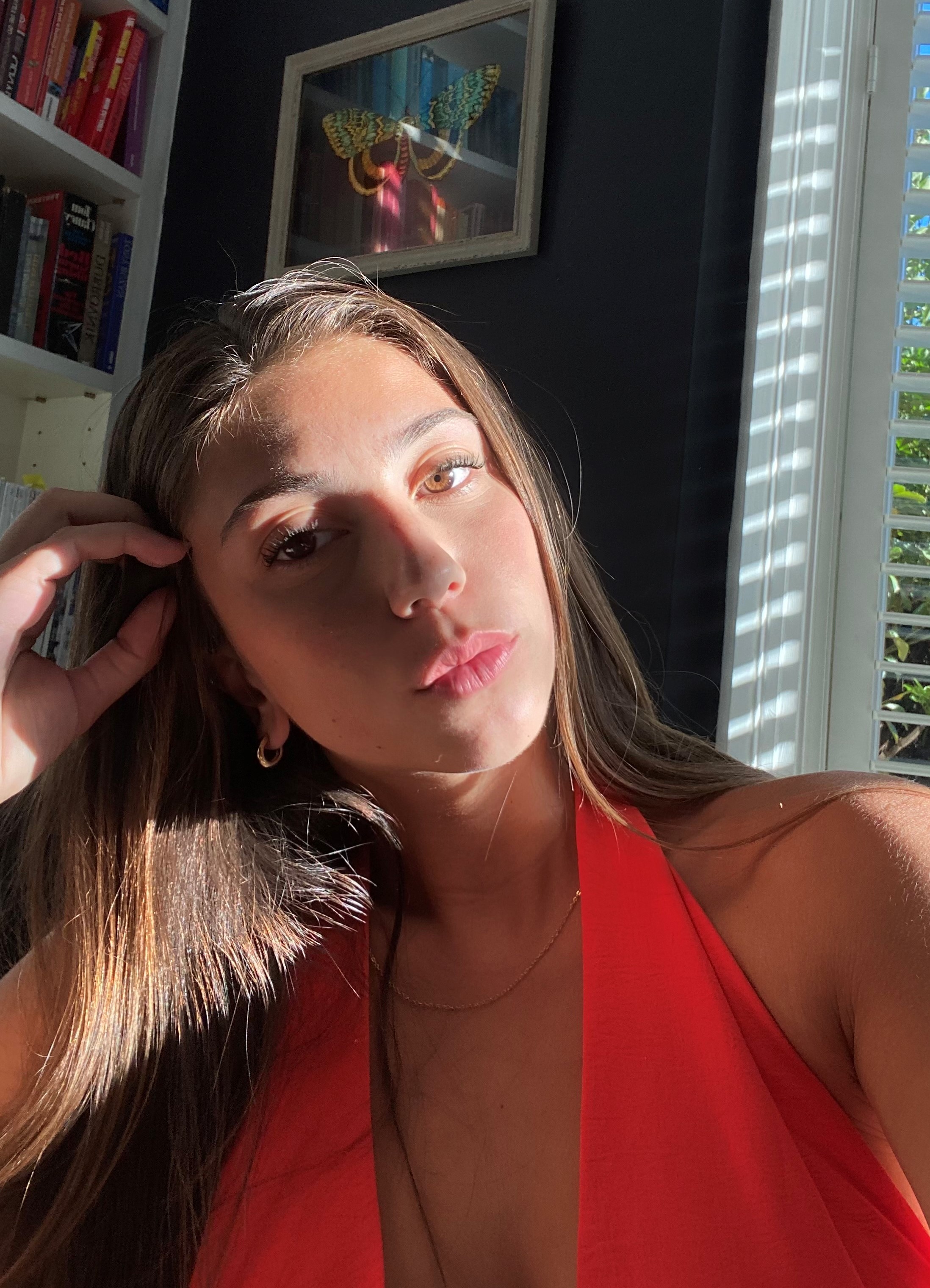 Lola Houlton is a news writer for Homes & Gardens. She has been writing content for Future PLC for the past five years, in particular Homes & Gardens, Real Homes and GardeningEtc. She writes on a broad range of subjects, including recipe articles, reviewing products, writing 'how to' and 'when to' articles. Lola now writes about everything from organization through to house plants. Lola is a graduate student, who completed her degree in Psychology at the University of Sussex. She has also spent some time working at the BBC.