Lighting ideas for small kitchens – 10 ways to brighten up compact rooms
These lighting ideas for small kitchens will make them look bigger, and super stylish to boot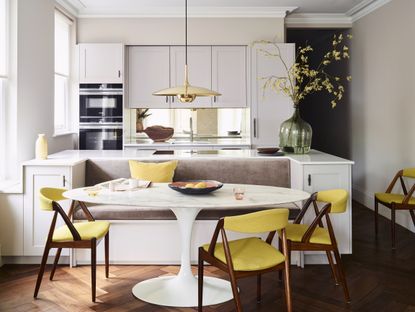 (Image credit: Roundhouse)
Lighting ideas for small kitchens have to deliver on a lot of fronts. They need to make the room safe and practical for preparing and cooking and, often, create the right atmosphere for dining, too.
But kitchen ideas – particularly those for tight spaces – should also visually expand the space so it doesn't feel like a small kitchen when you're spending time there. Also on the list of demands? Small kitchen lighting needs to look good, too, creating an impact on the decor and often a much-needed focal point.
To inspire you, we've put together the best lighting solutions for small kitchens. And we've also asked expert designers to share their insight into lighting a small kitchen.
Lighting ideas for small kitchens
Kitchen lighting ideas are more difficult to get right than lighting for other rooms – partly because the space is so intensively used and often full of hustle and bustle. And while your small kitchen might enjoy good natural light, it's more likely to have little or none; either way, it's essential to plan kitchen lighting as part of the kitchen design so that there is good overall light, along with task lighting and feature lighting, for a practical and sophisticated scheme.
1. Opt for a centerpiece light
Small kitchen ideas don't require barely-there lights. 'Lighting is one of the most important elements in a room as it has a profound effect on our emotional response to space; it sets the mood and the surrounding atmosphere,' says Simeon Chilvers, managing director of bespoke sculptural lighting company Cameron Design House.
'Light naturally draws our eyes in so I have always been of the opinion that what holds that light should be beautiful, interesting to look at and meticulously crafted. A geometric pendant light suspended effortlessly from the ceiling above a kitchen island makes for a wonderful centerpiece and is the perfect way to light a small kitchen.'
2. Fall for vintage style
Where once lighting ideas for small kitchens were limited to subtle downlights, now the trend is for modern kitchen lighting ideas that give the room plenty of personality. A design with vintage style like this one could fit the bill if yours is a traditional or transitional room – but it could also bring a great twist to a contemporary room.
A small kitchen may not have sufficient floor area to accommodate an island, but a light design like this one looks fabulous above a dining table, helping to define this zone of the room.
3. Light your task
Incorporating task lighting into small kitchen layouts is essential for safe and efficient preparation and cooking, and wall lights like these Original BTC designs from Amos Lighting can often be the best way to provide it.
'Task lighting is especially important in a small space, so ensure you consider where you position it. There is nothing worse than being in one's own shadow, so err on more rather than less,' says Oli Moss, designer at Roundhouse Furniture.
4. Make use of spotlights
Kitchen lighting trends aside, plain old spotlights can be one of the sleekest lighting ideas for small kitchens, as part of the overall lighting scheme. Here they've been located above the counter and the sink and faucet.
'Position spots directly above key areas to ensure the light isn't blocked while you stand at the sink, hob or counter,' says Melissa Klink, Harvey Jones kitchen designer.
When choosing spotlights, you need to ask yourself: how much light does my kitchen need? This will ensure that you don't over- or under-light your kitchen. A qualified electrician can help you work this out.
As this kitchen shows, small dimensions needn't restrict you to choosing light-colored cabinets. In this room white walls reflect the light to brightening effect allowing the use of a statement cabinet shade.
5. Try a trio
When it comes to kitchen island lighting, a series of pendants can be an appealing alternative to a single light. When contemplating lighting ideas for small kitchens that don't have the benefit of plentiful natural light, you might want to take inspiration from this room and opt for designs like these from Fritz Fryer. With clear glass shades they don't block any light.
Curvaceous shades like these are also a pleasing contrast to a kitchen's straight lines and angles.
6. Light cabinet interiors
What to consider when choosing kitchen lighting? Put the interiors of cabinets among your lighting ideas for small kitchens. They'll make the room more practical as all the items you store will be easier to find. 'Lights can be fitted within drawers and pantry units to switch on when a cupboard or drawer is opened,' explains Melissa Klink.
Interior lighting can also highlight the attractive detail of a bespoke kitchen design as it does in this pantry from Brayer Design.
7. Pay attention to shelves
Open kitchen shelving is popular in both traditional and modern schemes, and it also provides the opportunity to add an additional layer of lighting to brighten a small kitchen.
Here, linear LED lights from Detail Lighting illuminate the items displayed on the shelves, and these are also an option you might consider both above and under cabinets.
'Under-cabinet lighting is ideal for boosting light levels where it's needed, however it must be concealed and ideally dimmable, as these can have a second function as calming night-time lighting,' advises Piero De Marchis, director, Detail Lighting. 'If there is no switch, then a sensor with a variable time setting is a good alternative.'
8. Incorporate an industrial style
Kitchen wall lighting ideas such as factory-style task lighting, are the perfect accompaniment to a scheme featuring open shelving and wood paneling or vintage-style white metro tiles.
For a small kitchen opt for a petite version for walls that can be directed to shine a warming light on shelving and worktops.
9. Create shine
Think about choosing lighting ideas for small kitchens with a reflective metallic finish. They'll add to the overall brightness of the space and provide sophisticated highlights.
'If you've chosen a plain kitchen it's a chance to bring in more interest, texture and colour – go for pendants in coppers and metallics,' says Roundhouse designer Allison Lynch.
10. Choose reflective cabinet materials
Maximize the light in a small kitchen with your choice of cabinetry materials and finishes. Cabinets in white or pale gray are a sensible choice, but if you go for a finish like the laminate used for this 'secret' kitchen from Mowlem & Co, it will reflect the light allowing you to use a more dramatic color.
This kitchen is located behind full height external doors hand-painted in white to match the walls of the space. Internal task lighting is combined with external downlighters angled towards it.
What type of lighting is best in a small kitchen?
Use a range of different types of lighting in a small kitchen. 'Strategically planning lighting is essential in small spaces, especially if you have limited natural light,' advises Ben Burbidge, managing director at Kitchen Makers.
'Task lights and pendants work particularly well above counters. Consider integrating lighting with dimmers throughout the rest of the space to allow you to adjust the light depending on the time of day and whether you are entertaining.'
Don't be afraid to include a sizeable light. 'A large, centralized ceiling fitting, such as a chandelier or set of pendants, will create an even layer of ambient task lighting and allow for a beautiful statement feature in the room; ideally these fixtures should be positioned over an island or tabletop to help bring focus,' says Chris Jordan, managing director at Christopher Wray.
'Be careful with kitchens with lower ceilings, as anything hanging too low could dominate and disrupt the space.'
What are the latest trends in small kitchen lighting?
Ribbed and smoked glass are both big favorites right now, with pendant lights being the best way to show them off. Industrial-look domed metal light shades have been popular for a while but this has now expanded to include not just opaline wall lights and pendants but articulated factory lights for walls, too.
How do I add more light to my small kitchen?
As a general rule, using lighter colors for walls, floors and for cabinetry will help to open up a smaller space. However, that doesn't mean you have to swerve dark cabinetry if you hanker for a design that's a touch more maximalist: it just means you'll have to be a little cleverer with your lighting ideas.
Reflective surfaces, such as high gloss cabinetry, worktops and flooring are great lighting ideas for small kitchens, as they will help to bounce light around a room. But the trend for matte surfaces doesn't necessarily preclude their use in a small kitchen with little natural light.
Just keep those materials below eye level and keep the walls free of bulky light-reducing cabinets by employing open shelving instead. If you need wall cabinets because of space constraints, give them glass fronts, and light them from within.
Sign up to the Homes & Gardens newsletter
Decor Ideas. Project Inspiration. Expert Advice. Delivered to your inbox.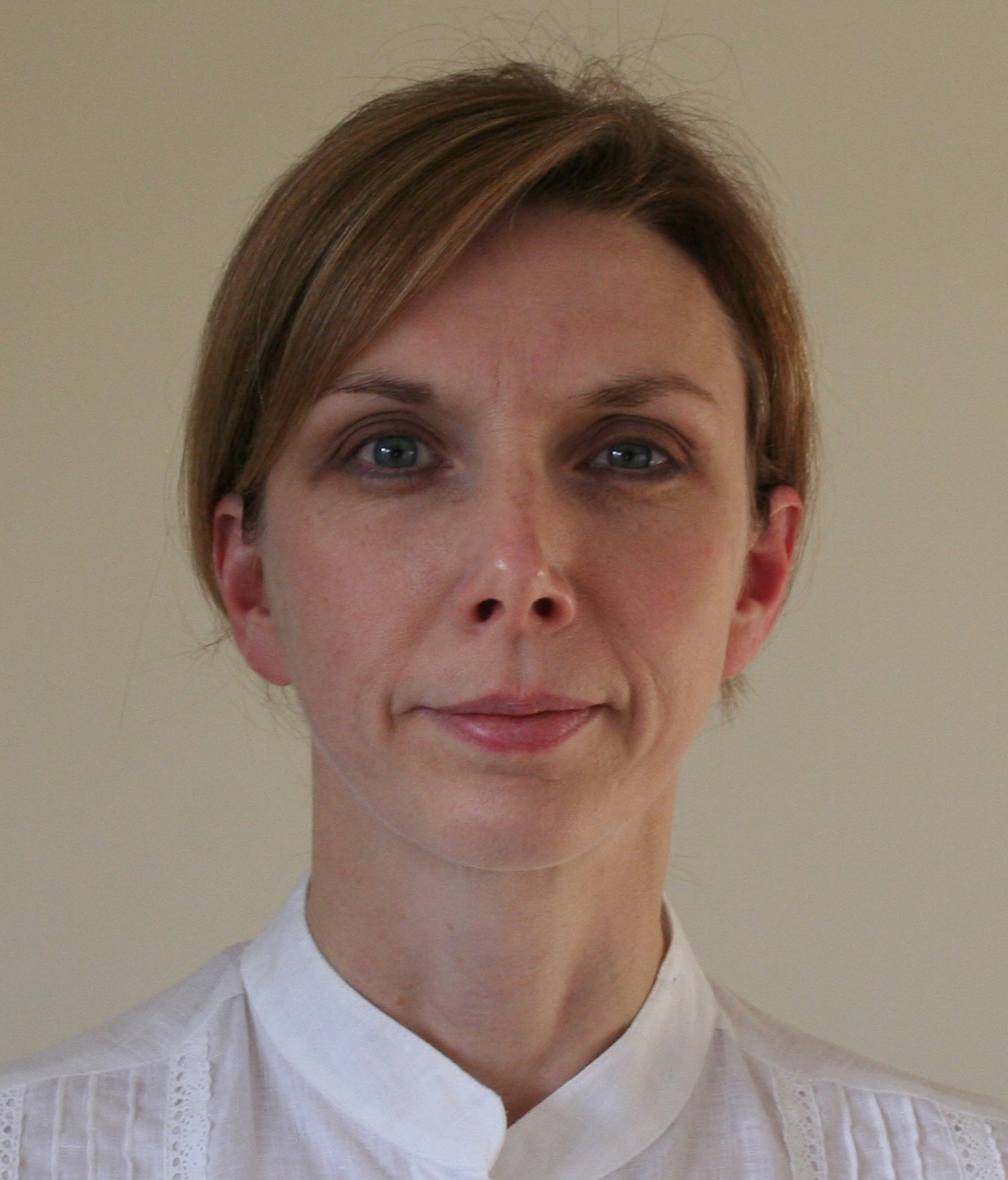 Sarah is a freelance journalist and editor. Previously executive editor of Ideal Home, she's specialized in interiors, property and gardens for over 20 years, and covers interior design, house design, gardens, and cleaning and organizing a home for H&G. She's written for websites, including Houzz, Channel 4's flagship website, 4Homes, and Future's T3; national newspapers, including The Guardian; and magazines including Future's Country Homes & Interiors, Homebuilding & Renovating, Period Living, and Style at Home, as well as House Beautiful, Good Homes, Grand Designs, Homes & Antiques, LandLove and The English Home among others. It's no big surprise that she likes to put what she writes about into practice, and is a serial house renovator.