How much light does my kitchen need? Here's what the experts say
Get the lighting right for every kitchen activity with advice from design experts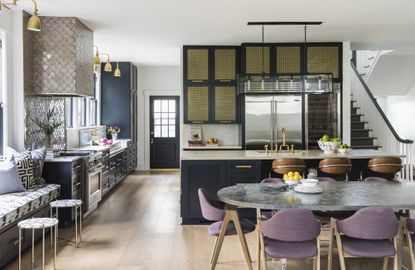 (Image credit: Creative Tonic Design Photograph: Julie Soefer Photography)
Lighting is a vital element of every interior design. Naturally, it has to complement the room scheme and look great in its own right, but lighting fixtures also have to provide a comfortable level of light for the whole space, create sufficient illumination for activities such as reading and working, plus highlight chosen features of the space.
When it comes to kitchen ideas specifically, preparation and cooking need effective illumination for safe and efficient working, of course, but as a multifunctional space many other demands are made on it, so you may be asking how much light does my kitchen need?
'It's best to enhance natural light when available (there's nothing better than a sun-drenched kitchen in the morning), but we all have to turn to other sources when we need consistent lighting from dusk through dawn,' says Lucinda Loya of Lucinda Loya Interiors.
'This makes artificial lighting a must and it's all about creating balance. A balance between natural light, task lighting, and ambient lighting creates the most appealing kitchen that also serves as a highly functional workspace.'
To inspire your own kitchen lighting ideas and allow you to get the correct solution for your own kitchen, we've asked interiors experts to share all you need to know.
How do you calculate lighting for a room?
To calculate lighting for a room, you need to start off with its dimensions. Start off by measuring the length and width in feet and multiplying the two together to find out its square footage.
Next, you need to be aware of foot candles. A foot candle is a unit of light intensity. The various rooms of a home have different foot candle requirements depending on the activities that take place there. Unsurprisingly, a bedroom or living space needs less foot candles than a bathroom or home office.
For the kitchen, there are actually two foot candle numbers to be aware of. Generally, the room needs 30 to 40 foot candles, but the working areas need 70 to 80.
The other unit that matters when planning kitchen lighting is the lumen. Omitting the very technical details, the lumen is a unit for measuring the amount of light a source produces, and light bulbs are measured in lumens. The higher the number of lumens, the brighter a light bulb will be.
Once you know the square footage of your kitchen, you can multiply the square footage by 30 and by 40 foot candles to get a lumen range. For example: 100 square feet x 30 to 40 foot candles = 3000 to 4000 lumens.
For the work areas of the kitchen the sum would be the area of, say, a countertop in square feet multiplied by 70 to 80 foot candles to get the result in lumens.
You can then divide the number of lumens you need for the whole kitchen and the counter area by the brightness of the bulb or fixture in lumens to get the number of bulbs needed, or check if a fixture is appropriate.
Be aware that light levels are influenced by kitchen color schemes, particularly the colors of cabinetry and walls. 'The finishes used in the kitchen can be an important factor,' says Luke Thomas, Design Director of John Cullen Lighting. 'Darker finishes for cupboard doors are on trend but these absorb more light, so that less is reflected back into the room from these surfaces.
'The most important design consideration is to have light in the areas where you actually need it the most (worktops, dining table, sink etc). The contrast of light and shadow can help the important areas stand out more and seem brighter.'
Factor in different layers of light
To get the right amount of light in your kitchen, think in layers. The first layer is general, often known as ambient, lighting. The daylight that comes in through your window is part of the room's ambient lighting, plus the light fixtures you choose.
'The obvious solution for ambient lighting would be decorative hanging lights over the kitchen island or peninsula,' says Luke Thomas. 'In addition to this, directional downlights can be used very effectively around the perimeter of a space to bounce light off cupboard doors or artwork. This provides soft general lighting and makes the space feel more expansive and brighter.
'If wall units do not meet the ceiling and there is space above, an LED strip, lighting upwards, can make lower ceilings feel higher and more spacious while providing buckets of ambient light.'
The second layer of kitchen lighting is the task lighting that allows you to cook and prepare food safely.
'Under-cabinet lighting will provide task light directly down to a worksurface and it can also illuminate a decorative backsplash or tiling,' says Luke Thomas. 'Linear LED is the most popular approach to modern kitchen lighting at the moment but has to be concealed from view behind a baffle.
'Consideration should also be given to reflective surfaces and potentially seeing the light indirectly. It works well to install the LED within an aluminium profile with frosted diffuser. This prevents the dotting effect in reflective surfaces and also allows the lights to be wiped clean.'
'Sometimes there are no wall units under which you can position a light. While ceiling recessed spotlights can provide task lighting, another solution is to use an adjustable wall-mounted decorative light. Not only does this provide good task light but it also introduces a softer element.'
While the third layer of lighting – accent lighting – isn't essential for the functionality of the space, it is important in interior design terms. Accent lighting contributes to the atmosphere of the space and highlights features of the room. Consider kitchen wall lighting or shelf lights, for example.
Select lighting for dining areas
Dining areas within a kitchen have particular lighting needs. This is an important consideration whether you are looking at kitchen island ideas or dining tables.
'Currently pendant lighting is a popular choice when it comes to kitchen design, with many clients opting for three lights placed above the island,' says Richard Moore, Design Director of Martin Moore. 'Three pendants provide enough light to create an atmosphere, but do not overwhelm or clutter the space. However, larger islands may require a greater number of pendants.
'The space between each pendant will depend on the size of the island and the size of the pendants; the entire surface area of the island should be illuminated and there should be an overall look of symmetry.'
Think about the lampshades, too. 'If you're using a series of smaller pendants, choosing pendants with glass or no shade allows for a brighter source of ambient light,' says Courtnay Tartt Elias, founder and principal of Creative Tonic Design. 'Metal shades will direct the light to a specific area, which is something to keep in mind when selecting over-island lighting.'
A chandelier or striking pendant light over the dining table will help make it a focal point, and also ensure this part of the kitchen is distinct from the working parts of preparation and cooking areas.
How much lighting do I need?
The amount of lighting you need in your kitchen should take into account the daylight that reaches it as a starting point, together with the kitchen's location in the home.
'When determining a kitchen lighting plan, we always factor in how many windows there are, room adjacencies and the presence or lack of can (recessed) lights,' says Chicago-based interior designer Elizabeth Krueger.
Remember, too, that any window treatments will also influence how much natural light reaches the kitchen. 'Often you'll have the sink centered under a window, or perhaps windows at one end of the kitchen/breakfast area,' says Courtnay Tartt Elias.
'Using limited or sheer window treatments in those spaces allows the natural light to flow in. But if you don't have windows in your kitchen, I often suggest installing skylights. They're not as common as they once were, but they're a fabulous solution when you're dealing with limited access to natural light.'
After that, work on the layers of lighting. 'In this kitchen (above), you will notice lots of functional ceiling lights that can fill the room with bright light when you need to see what you're cooking,' says Benjamin Johnston of Benjamin Johnston Design.
'These are also helpful when you need to wake your family up in the morning as they gather for breakfast – be sure they're dimmable so you can slowly brighten your space as desired. There is also functional lighting built into the exhaust hood to illuminate the cooktop service.
'Once the functional requirements are met, layer in decorative pieces like the Circa Lighting pendants seen over this massive island. On a day when overhead lighting isn't necessary, these pendants provide enough light to set the mood in this popular space where everyone seems to gather.'
What type of lighting is best for a kitchen?
When considering how to choose kitchen lighting, a mix of different types of lighting is best, rather than a single type. To provide ambient lighting, you might choose recessed (can) lighting, flush-mounted lights, track lights, pendant lights and more.
Task lighting for work areas might consist of fixtures below wall-hung cabinets and wall-hung lights where there are no ceiling cabinets, but it might also be provided by pendant lights, spotlights and recessed lights.
Accent lighting might include shelf lights and wall lights, for example.
'Remember to include surprise lighting elements, which are becoming more and more commonplace,' says Benjamin Johnston. 'This includes under-cabinet lighting, which has been a staple for some time, but we're also using drawers and cabinets with LED lighting built in so that you can easily find what you're looking for.' A great option if you are looking at modern kitchen ideas.
Sign up to the Homes & Gardens newsletter
Decor Ideas. Project Inspiration. Expert Advice. Delivered to your inbox.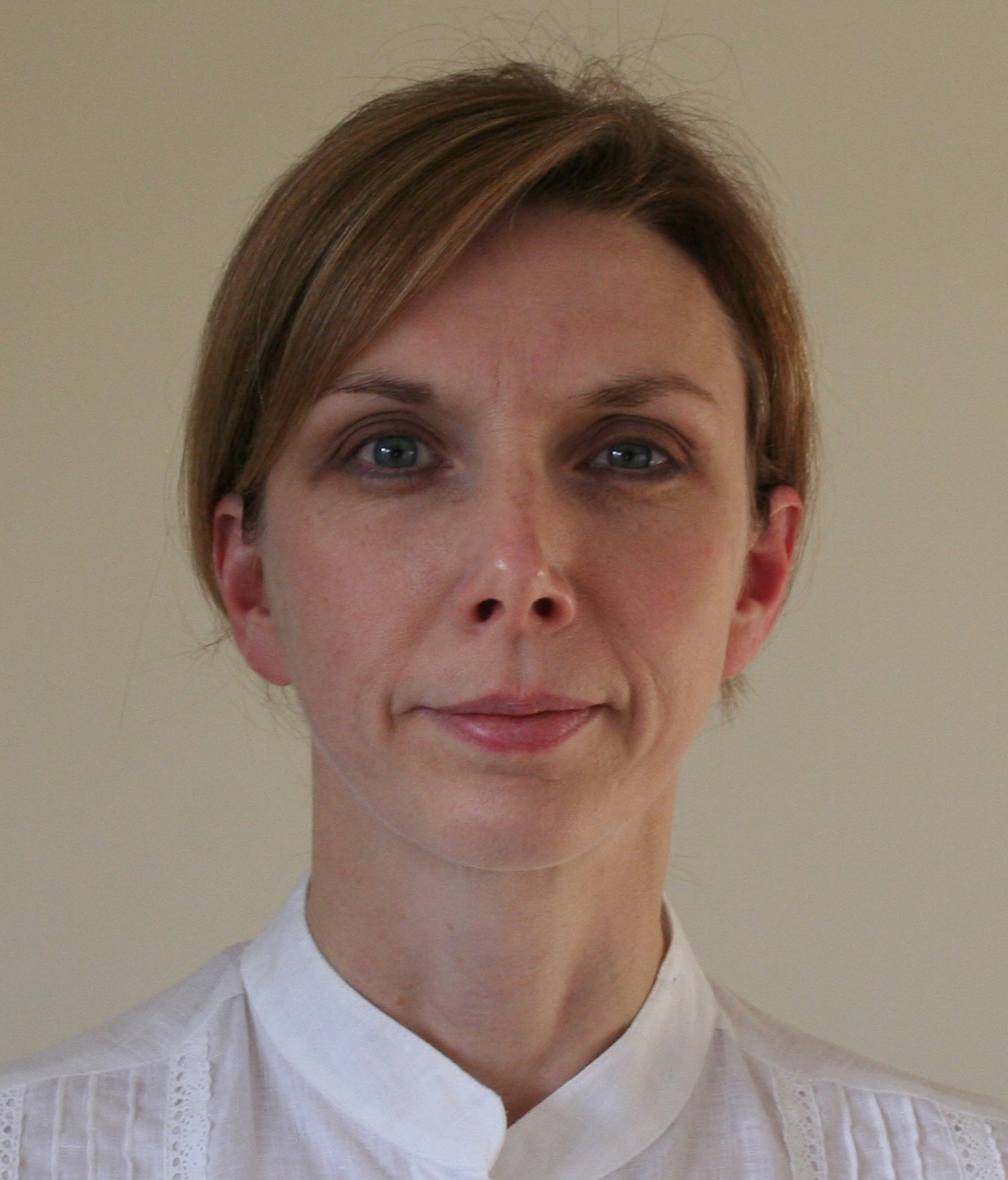 Sarah is a freelance journalist and editor. Previously executive editor of Ideal Home, she's specialized in interiors, property and gardens for over 20 years, and covers interior design, house design, gardens, and cleaning and organizing a home for H&G. She's written for websites, including Houzz, Channel 4's flagship website, 4Homes, and Future's T3; national newspapers, including The Guardian; and magazines including Future's Country Homes & Interiors, Homebuilding & Renovating, Period Living, and Style at Home, as well as House Beautiful, Good Homes, Grand Designs, Homes & Antiques, LandLove and The English Home among others. It's no big surprise that she likes to put what she writes about into practice, and is a serial house renovator.