How to choose the best kitchen flooring – your options explained
When it comes to choosing the best kitchen flooring, is wood, stone, tile, vinyl or another pick right for your space?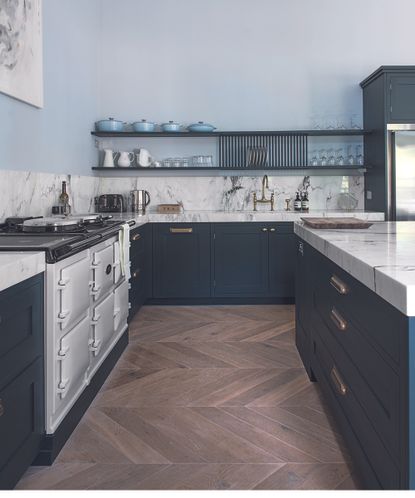 (Image credit: Future)
Sign up to the Homes & Gardens newsletter
Decor Ideas. Project Inspiration. Expert Advice. Delivered to your inbox.
Thank you for signing up to Homes & Gardens. You will receive a verification email shortly.
There was a problem. Please refresh the page and try again.
The best kitchen flooring has to score highly in terms of its practicality, while its aesthetic qualities are equally vital to any aficionado of great interior design.
Yet, despite these twin demands, there are many different types of flooring that are available to suit a whole range of kitchen ideas.
The best kitchen flooring options
With the breadth of choice in mind, the question of how to choose the best kitchen flooring is crucial. Each kitchen flooring option has its particular qualities, along with its care demands, and some can suit certain households and lifestyles more than others.
We explain the best kitchen flooring options for all spaces.
Kitchen floor tile
Kitchen tile is a hygienic, attractive and easy to clean flooring option. While it's one category, there are in fact an array of materials from which kitchen tile can be made, each with its own qualities:
Ceramic tile can be a relatively inexpensive tile choice. With a huge range of colors and patterns on offer, it makes getting the look you want easy. As well as allowing selection between finishes, such as matte and gloss, ceramic tile can also have the appearance of materials like stone and wood.
The reason you might rule out ceramic kitchen floor tile ideas? There are kitchen flooring options that are more hard wearing and which could therefore be preferable in a busy household.
Ceramic is also more porous than porcelain tile. This is less crucial in a kitchen than a bathroom, but lower porosity can help prevent staining.
Porcelain tile can also be a choice that's fairly easy on your pocket when considering kitchen tile costs, although it will likely cost more than ceramic. Once again, there is a wide choice of color and finish, plus the availability of both plain and patterned tile makes it easy to achieve the style you want in the room.
Like ceramic, porcelain can create the illusion that it's made of natural stone or wood. Porcelain is simple to clean and care for, extremely durable, and hard to damage.
There are few downsides, but porcelain isn't kind to dropped objects because it's so hard. Like ceramic, it can also feel unyielding underfoot and, unless it's teamed with underfloor heating, will feel cool which can be unwelcome in some climates.
Natural stone tile is a stylish and durable kitchen flooring choice. Pick from stones such as granite, limestone, travertine, marble and slate, which each have their own inherent characteristics of color and veining. Natural stone gives your floor a unique quality that can't be attained with manmade options.
While it's hygienic as a flooring and easy to keep clean, natural stone requires more care than ceramic or porcelain flooring. Stone is porous in different degrees, and therefore sealing is necessary to prevent stains. Sealing at installation, or pre-sealed tiling, is a must, and natural stone will also need to be resealed at intervals over the years.
Like other tiles, natural stone is a surface which isn't forgiving if an item is dropped, doesn't offer any give underfoot, and without underfloor heating feels cool, which may be an unwelcome sensation depending on where you live.
Wood kitchen floors
Wood kitchen flooring can strike a warm and welcoming note. Select between solid timber and engineered versions, which both come at a wide range of price points.
Engineered wood flooring should be your first consideration for practical reasons. The advantage of engineered wood flooring is its structure, that makes it more dimensionally stable in the changing temperature and moisture levels caused by the cooking process.
Solid wood flooring isn't out of the question, although some suppliers don't recommend it as an option for kitchens. If it is your preference, excellent ventilation for the room is crucial, and it's advisable to check the warranty before purchase.
It is possible to scratch, stain and mark wood flooring, but its advantage is that it can be sanded and re-finished if necessary. Wiping up spills straightaway and regular cleaning should avoid this becoming necessary.
Wood flooring is a little more forgiving on the feet than tile, as well as naturally warmer.
Vinyl kitchen floors
There are plenty of vinyl kitchen flooring ideas that are as functional as they are stylish and will suit a variety spaces. Made using PVC, vinyl is durable, water resistant and easy to clean and maintain. It can be an especially good choice for family homes, as it's more yielding as a surface than tile or wood and feels warmer. It's also quieter underfoot.
Luxury vinyl tile (LVT) can look convincingly like surfaces such as wood or tile – including natural stone as well as patterned designs – so using it because of its other benefits needn't mean compromising on the appearance you prefer.
However, there are also plain colored versions in quiet neutrals and vivid shades, offering plenty of design possibilities. Another benefit of LVT is that should it become damaged an individual tile or plank can be replaced.
When it comes to kitchen flooring costs, high quality LVT is a mid-range option. Avoid cheap sheet versions as they're thin and won't offer the same properties.
Linoleum and cork kitchen floors
If you like the idea of an alternative to kitchen tile or wood, but want an eco-friendly option, linoleum and cork could be the best kitchen flooring for you.
Linoleum is made from materials such as linseed oil, pine rosin, wood flour, pigments, limestone and jute. It's hard-wearing, repairable if it does become damaged, easy to clean and maintain, and will resist water and stains. It's available in a wide range of colors and finishes.
In a home with young kids, it might also be a top choice as it's softer underfoot than tile and wood, quiet and warm.
Be aware that high heels can mark linoleum, and it can be scratched. Excessive humidity isn't good for it either.
Cork flooring is derived from tree bark, so is another natural 'green' flooring choice for a kitchen. Like linoleum, it might also fulfil plenty of the requirements of a family home. It's moisture resistant, durable and comfortable to walk on. It will also absorb sound and has natural insulation properties.
While much cork flooring comes in natural shades, there are colored versions with which to create an impactful or subtle finish.
Cleaning a cork floor is easy, but spills need to be wiped up straightaway. It might not be the best option for pet owners as claws could scratch it. On the upside, a cork floor can be refinished to freshen up its appearance.
Laminate kitchen flooring
Laminate flooring is often chosen as a budget-friendly way to get the look of more expensive kitchen flooring options such as wood and stone, like in this sleek white kitchen.
A high quality laminate is hard wearing, and easy to keep clean, too. While it's water resistant, if you're concerned about spills in the kitchen, choosing a version with a water-repellent coating is a sensible strategy.
Like wood and tile, it's one of the harder kitchen surfaces and noisier underfoot than vinyl, linoleum and cork. It can't be refinished if it's damaged either.
Polished concrete kitchen floors
Polished concrete flooring, for a contemporary kitchen, is definitely worth considering. There are a wide range of colors and finishes, allowing this to be a creative choice if you're looking at modern kitchen ideas.
It's a hard-wearing flooring, ideal for heavy foot traffic and a home with pets, and it's easy to keep clean as well. And while polished concrete has a sheen, it's actually non-slip. Of course, it won't be the kindest on dropped objects because it is hard, nor provide any give underfoot.
Polished concrete plus underfloor heating is a good combination, and in sunny rooms it will absorb and hold heat.
Sign up to the Homes & Gardens newsletter
Decor Ideas. Project Inspiration. Expert Advice. Delivered to your inbox.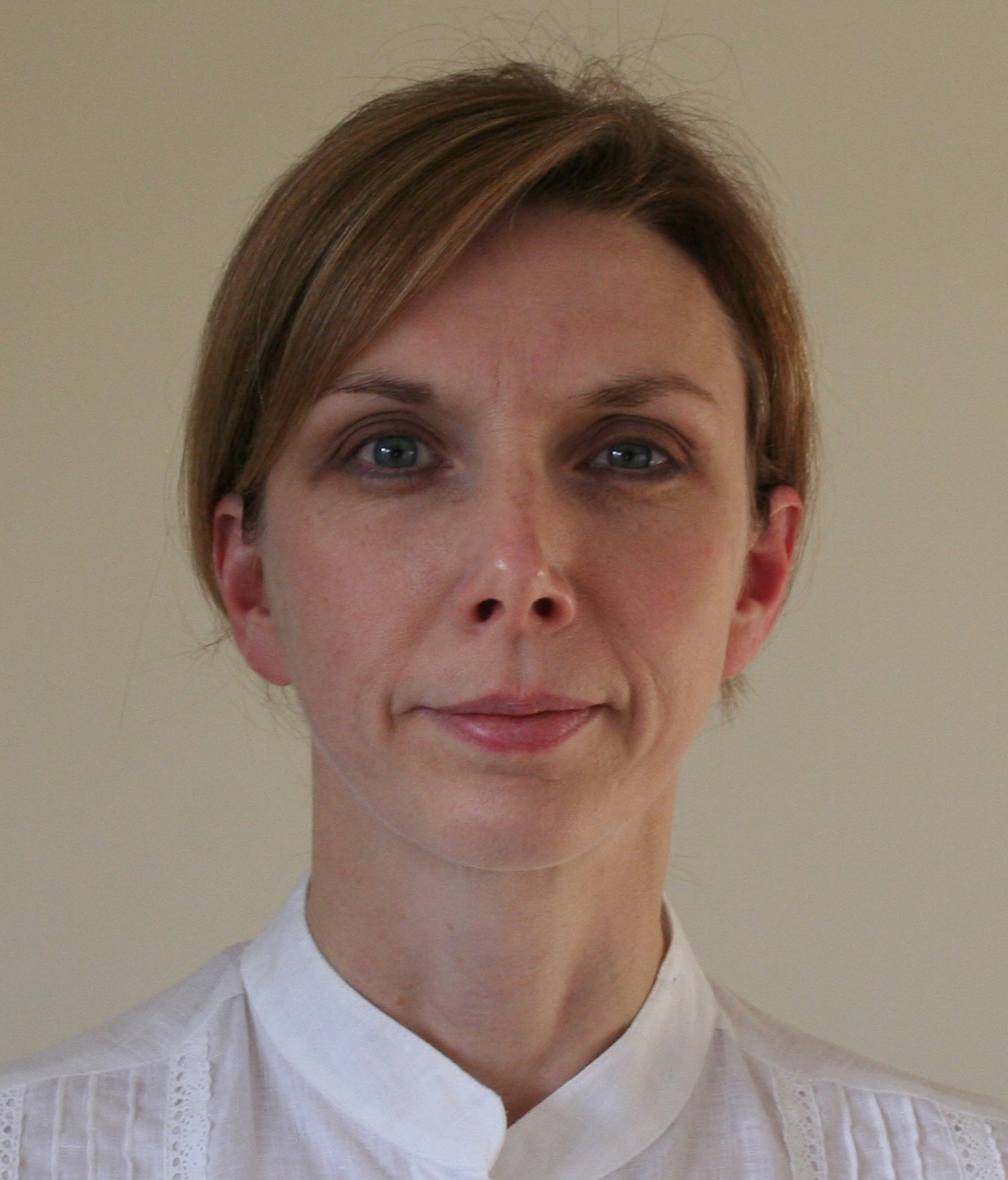 Sarah is a freelance journalist and editor. Previously executive editor of Ideal Home, she's specialized in interiors, property and gardens for over 20 years, and covers interior design, house design, gardens, and cleaning and organizing a home for H&G. She's written for websites, including Houzz, Channel 4's flagship website, 4Homes, and Future's T3; national newspapers, including The Guardian; and magazines including Future's Country Homes & Interiors, Homebuilding & Renovating, Period Living, and Style at Home, as well as House Beautiful, Good Homes, Grand Designs, Homes & Antiques, LandLove and The English Home among others. It's no big surprise that she likes to put what she writes about into practice, and is a serial house renovator.