Bath sheets vs bath towels – an industry insider explains the key differences
Can you tell from your bath sheets from your bath towels? And do you really need to buy both? Christy Towels' Lucy Ackroyd spots the differences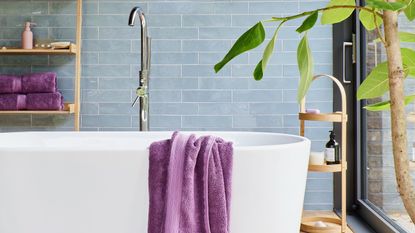 (Image credit: Christy)
Sign up to the Homes & Gardens newsletter
Decor Ideas. Project Inspiration. Expert Advice. Delivered to your inbox.
Thank you for signing up to Homes & Gardens. You will receive a verification email shortly.
There was a problem. Please refresh the page and try again.
Knowing the distinctions between a bath sheet vs a bath towel could be the difference between a luxurious bath time and a perfunctory one. But we don't blame anyone for confusing the two. After all, there is a long list of towel types – from beach to gym, and fingertip to face cloths. And that's even before we go into the Monica Gellar-inspired categories of 'guest', 'fancy guest', and so on...
For the definitive rundown on the differences between a bath sheet and a bath towel, we spoke exclusively to Lucy Ackroyd, head of design at Christy Towels. Lucy has worked in towel and textile design at the brand for nearly 20 years, while Christy itself has been manufacturing towels for 170 years – you can buy them across the country, but Bloomingdales has good selection. That's some impressive combined expertise and coverage.
Aside from each towel's benefits, Lucy also has some top tips on how to wash towels and how beach towels fit into the equation.
Bath sheets vs bath towels: size
The most significant difference between a bath towel and a bath sheet is their size. According to Christy's Lucy Ackroyd:
A bath sheet typically measures 60 inches x 35 inches (150cm x 90cm)
A bath towel typically measures 54 inches x 30 inches (137cm x 75cm)
'The difference between a bath towel and a bath sheet comes down to measurements,' Lucy explains. 'These measurements in themselves come down to what sizes are convenient to weave on looms. A bath sheet made by one towel brand is going to be very similar size to a bath sheet from another towel brand because we're all constrained by the same loom sizes.'
That means, while the towel sizes given above are given for Christy's towels, you are likely to see very similar dimensions across all towel brands.
Bath sheets vs bath towels: design and use
Given bath sheets are bigger than bath towels, the former tends to feel more luxurious. 'I always buy a bath sheet each for myself and my partner,' says Lucy. 'When you've just jumped out of the bath or shower and want to keep warm and cozy, having a huge bath sheet around you is like wrapping yourself in a great big hug. There's nothing nicer.
'And I always think a hotel cares slightly less about its guests if all that's provided is a bath towel,' she adds. 'You don't feel as exposed with a bath sheet.'
'A bath towel, on the other hand, because it's smaller and lighter, lends itself better to jobs like wrapping up long hair after washing it. That's too cumbersome to do with a bath sheet – it feels too heavy.'
A bath towel might also suffice for use as a gym towel – it's big enough to dry you off after a post-workout shower, but smaller and lighter and therefore easier to carry about in a gym bag.
You should also consider that size difference if you have a small bathroom. Bath sheets can take up a lot more room on bathroom shelving and don't tend to drape as well on a towel bar due to their thickness.
Bath sheets vs bath towels: price
There are no design differences between the bath sheet and bath towel in the same collection, but you will unsurprisingly notice a price difference given the former's larger size.
Let's take Christy's Hudson Park luxe Turkish towel collection, available at Bloomingdale's, as an example.
At full price, a bath sheet will cost $85, compared to $58 for a bath towel. That's a price difference of $27.
So as a luxury bathroom feature, bath sheets do come with a luxury price tag.
Bath sheets vs bath towels: ease of laundering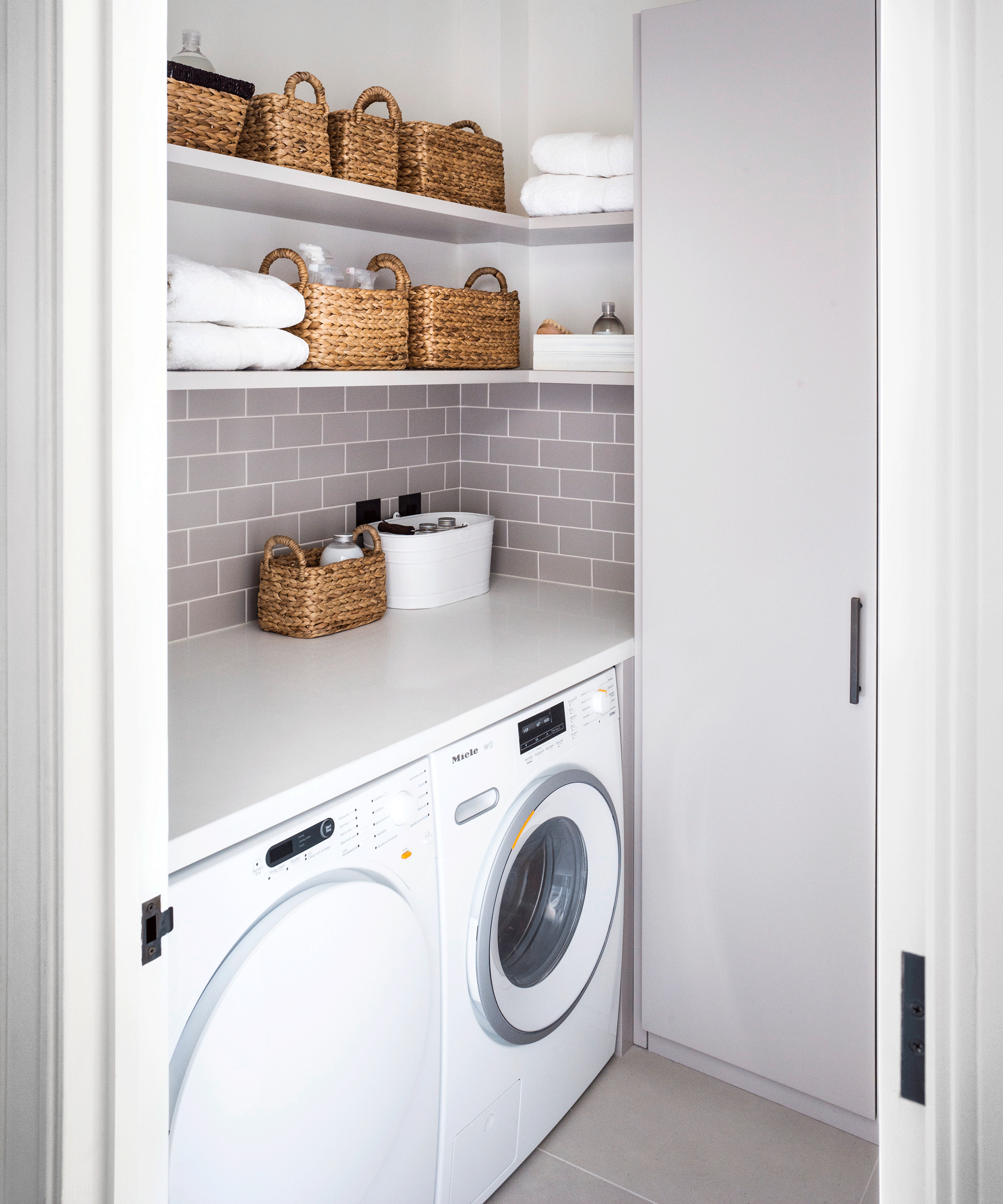 While bath sheets might be brilliant for drying you, drying them can prove more challenging. They inevitably take up more space than bath towels in both the washer and tumble dryer, so you may have to run more loads, and drying times will be longer.
This will have an impact on both your energy bills and laundering times. If you have a large family, you may find it easier to use smaller bath towels and clean them all at once.
You could avoid those extra tumble drying costs by drying your bath sheets naturally. If you're drying indoors, Lucy has a top tip.
'It's best not to put towels directly on a radiator,' she explains. 'Use a hanging rail, or put your towels on a clothes horse. Drying towels fast on a direct heat source like that can clumps the fibers and ruin your towels over time. It's a little like applying straighteners directly onto wet hair – not very good for the condition of your hair.'
What's the difference between a bath sheet, a bath towel and a beach towel?
We'll be the first to admit that on occasion, a beach towel has ended up in circulation in the bathroom. Lucy Ackroyd can understand why. 'There's always been a lot of color and pattern available in beach towels that isn't necessarily available in a standard bath towel,' she says. 'So I appreciate why people might want to use them to make a statement.' And of course, that's not the only difference.
'Beach towels tend to be even larger than even bath sheets because they are designed so that you can lie on them,' Lucy explains. 'And you would generally find that a beach towel is lower weight, so it's not as thick and fluffy. This makes it easier to carry around in a beach bag, or pack in a suitcase. However, since there's not as much cotton in the body of them then they're not going to be as absorbent.'
'Another difference between bath sheets and bath towels vs beach towels is that quite often beach towels have velor on one side and Terry toweling loops on the other. This has some great benefits for the beach – the velor makes the towel soft to lie on, and the Terry towel loops are less likely to trap sand.'
'Overall, however, a beach towel is just not as plush, and not as cozy to use as either a bath sheet or bath towel.'
Sign up to the Homes & Gardens newsletter
Decor Ideas. Project Inspiration. Expert Advice. Delivered to your inbox.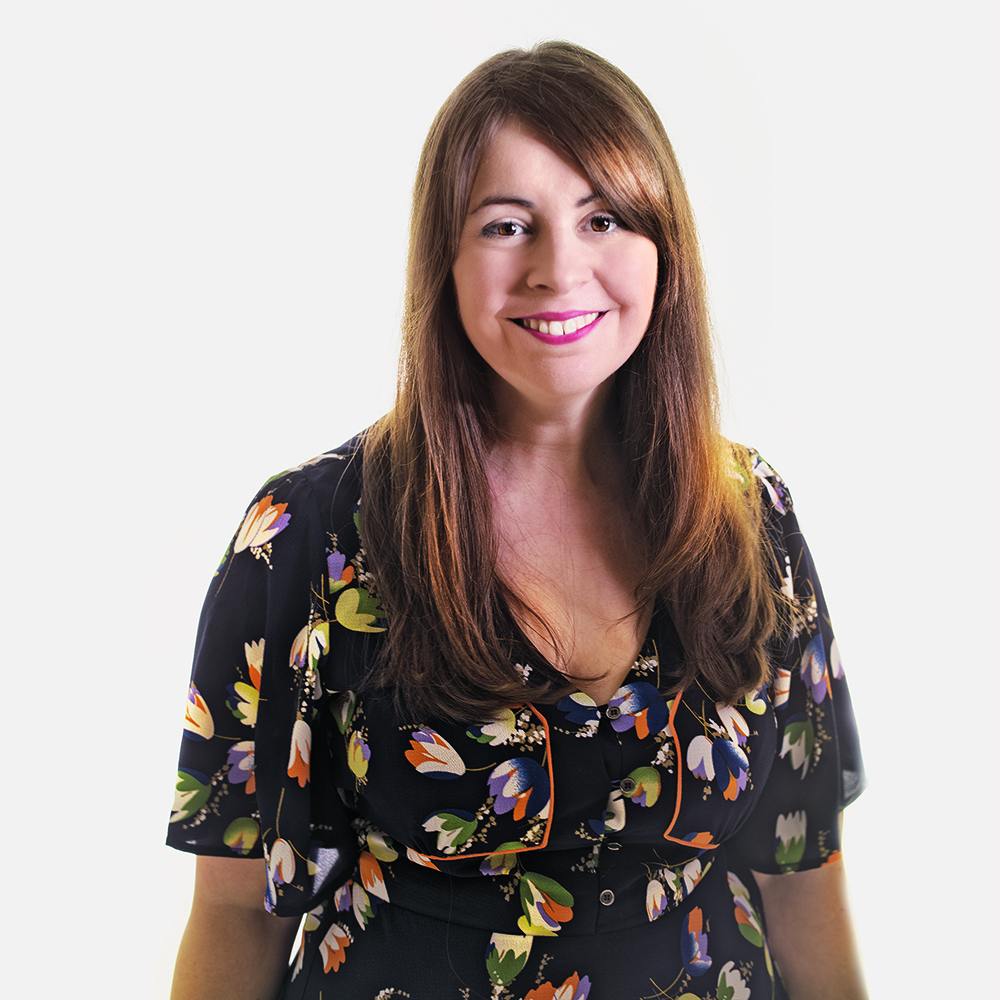 Editor-in-Chief, Homes Audience
Amy Cutmore is Editor-in-Chief, Audience, across Future's Homes portfolio. A homes and interiors journalist of 20 years standing, she has spent much of that time writing about technology, appliances and kitchens. While other people count how many countries they've visited, Amy tots up how many countries' washing machine factories she's toured (it's eight by the way, from South Korea to Slovenia). She can't leave the house without a decent pair of noise-cancelling headphones, and is always ready to explain an acronym – be it QLED, DAB or HDMI.