8 common bathtub materials and their pros and cons
From copper to cast iron, we explain the options when it comes to bathtub materials, and which will work best for you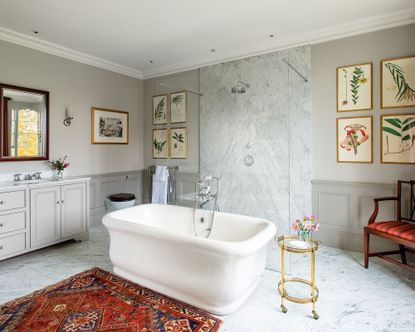 (Image credit: Mark Nicholson )
It may seem a relatively trivial and purely aesthetic consideration, but your choice of bathtub materials may come back to haunt you if you get it wrong.
Typically, we'd start brainstorming bath ideas by picking the type of bathtub we'd love. And that's fine. But you should then consider materials very carefully. For example, a bateau bath is available in everything from acrylic to cast iron to copper to composite stone, each finish having its own pros and cons.
'All baths differ in appearance, quality, durability and maintenance requirements,' says Yousef Mansuri, head of design at CP Hart. 'It's good to get to know what each material offers before deciding on the model.'
Acrylic is generally the cheapest option, then enameled steel, followed by composites, cast iron and metal tubs made from copper or tin. But of course, the quality of the material will also impact the price. Even at the lowest end of the scale, not all acrylic baths are made equal.
Another consideration will be the weight of your bath – you may need to call in the professionals to ensure your home is structurally sound, particularly if you're placing the bath in the ensuite of an attic bedroom conversion. Baths made from composite, stone, or cast iron can be particularly heavy, so you need to check your joists are strong enough to take the load.
1. Copper
Copper has been used widely as a bathtub material since the mid-18th century, with everyone from Marie Antoinette to Napoleon Bonaparte reported to have enjoyed a soak in a copper bathtub. And while it may look glamorous, it was initially chosen for its practicality.
'Looks aside, copper baths are perfect for those who love a piping hot bath,' says Barrie Cutchie, Design Director at BC Designs. 'The copper will ensure the water stays hot for longer, while copper's hygienic surface will help keep bacteria at bay for a clean bath.'

Nor does copper have to be exclusive to traditional bathroom designs. 'For those who want to add a pop of color, our copper baths are available in more than 10,000 exterior colors, as well as specialist finishes including leather, hand-gilded or fabric,' Barrie explains. 'There is also an option to enamel the interior, too.'
One downside of some copper baths is the price – you could easily pay $5,000 before installation. The other is that they can be heavy. However, some companies, such as Renaissance, offer lightweight models that weigh from just 76lb. As ever with a bath, you should add to that the weight of the water when full to ascertain whether your ceiling can take its weight.
2. Tin
Like copper, tin is a traditional bathtub material with similar qualities. 'Both tin and copper baths can come in varying finishes – brushed, verdigris, mixed with nickel, painted – and they're not as weighty as you would expect,' says Jo Sangster, senior designer at Ripples.
'On the other hand, natural metal can tarnish and change over time... although some people like this, others do not,' she continues. 'Tin and copper can be cleaned up and buffed back to the original state, but this is more effort than some would want to put in. A way to avoid a lot of this would be to have the inside enameled white.'
'With a fully metal bath, another con can be the noise of the water hitting the metal to fill the bath.'
'Along with the design, metal baths cater for those of us looking to design our bathroom with the environment and climate in mind,' adds Barrie Cutchie. 'Unlike acrylic baths, which are considered single-use plastic, metal baths are fully recyclable. That means, that if a person decides to redo their bathroom, they know that their metal bath can be smelted down and reused in another product and that plastic isn't being left in the environment.'
3. Acrylic
Acrylic is a popular bathtub material. It's lightweight, so there's no concern over whether a floor can support it, and very affordable, so great if you're looking to save on a new bathroom. Most acrylic baths will be reinforced with fiberglass for additional strength.
Acrylic used to have a bad reputation for staining or yellowing, but Lucite acrylic is hardwearing and easy to care for. It just needs regular washing with a non-abrasive cleaner and sponge to keep it in great condition.
One major downside of an acrylic bath is its environmental credentials. Acrylic is classed as single-use plastic, meaning it is not biodegradable or easily recycled. Even if your local recycling point accepts your bath, it's likely to be shredded and added to a landfill. People have been known to reuse acrylic baths as feeding troughs for livestock or as backyard planters so that this doesn't happen.
4. Enameled steel
Enameled steel is similar in appearance to an acrylic bath, though far cooler to the touch. Despite this, it will retain heat for longer – good news if you like a very long soak in the bath. It is more rigid and has a glass-hard surface that is nearly impossible to stain. That said, you'll want to pay for quality to avoid chips, and look for a long guarantee.
'Enameled steel is my favorite option for a built-in bath, and it comes in a variety of sizes, finishes and colors,' says Jo Sangster. It's perfect for bathing or standing in for showering, as it's nice and sturdy. Steel baths can be drilled at the factory for deck-mounted fittings and most suppliers will also offer a bespoke service for the edges to be extended to fit into awkward-sized spaces.'
'The surface is very durable, very hard to scratch with everyday use and therefore is great for family bathrooms as it's harder to stain with products such as hair dye, nail varnish, bath salts and so on. Weight is not as much of a concern as people would think either, making installation easy. Finally, steel baths can be re-enameled over the years if required by specialist companies.'
5. Cast iron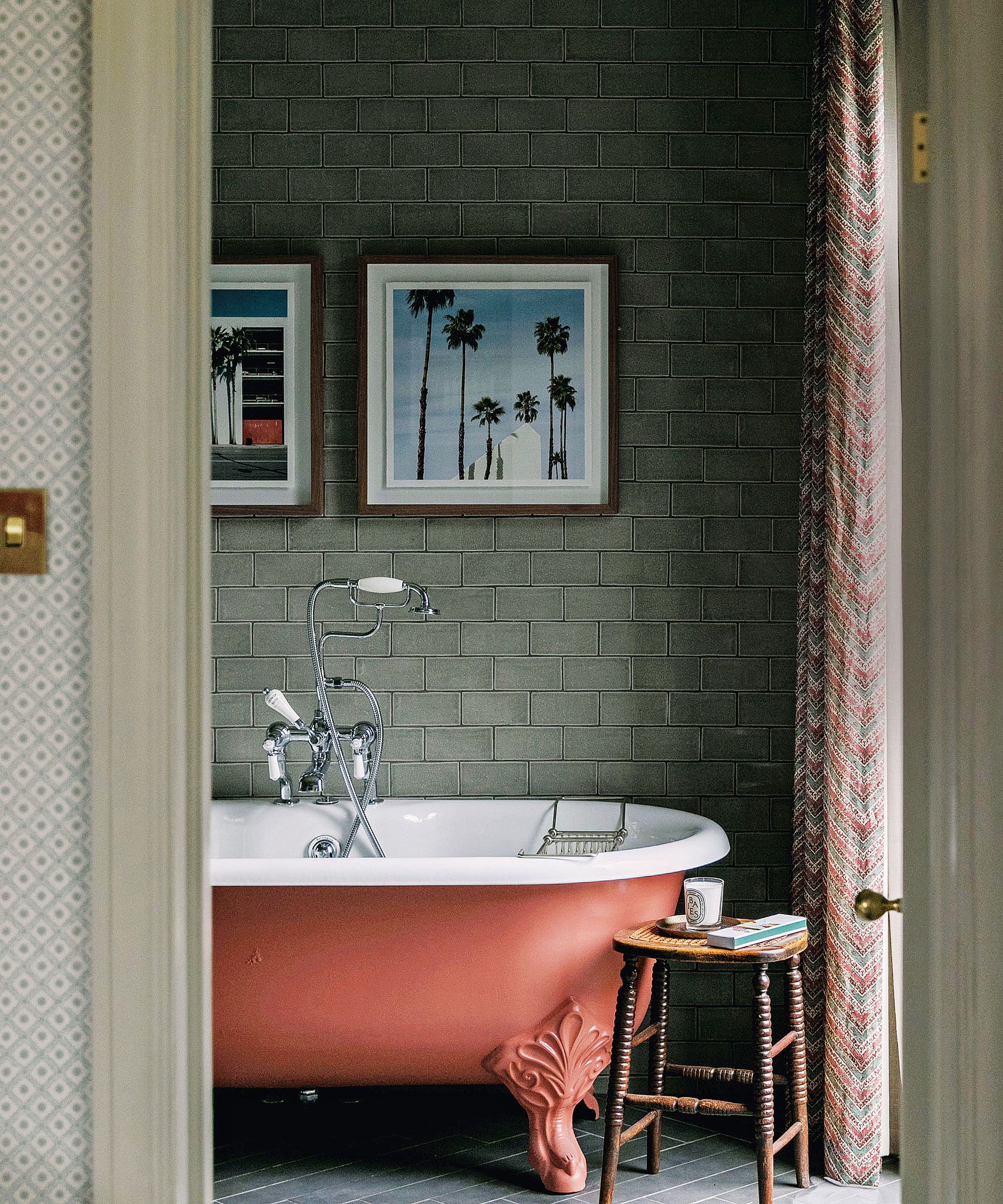 Traditional freestanding baths, such as roll tops, are usually made from cast iron, which is solid, durable and low maintenance. Usually, the interior will be enameled, while the exterior can be painted or buffed to order. It's a material that's been used to make baths since Victorian times – for that reason, it's a vintage bathroom choice that's unlikely to date, and could even add value to your home.
'Cast iron is one of the most durable materials,' says Aston Matthews director Howard Birch. 'The enamel is far more resistant to scratching and staining than acrylic baths or composite baths. Original baths from the Victorian era are still in use, which gives you a measure of their longevity.'
'I always advise choosing the best quality bath you can, and for me, that will always be cast iron,' agrees James Lentaigne, creative director at Drummonds. 'You'll get a hotter bath, for longer, as cast iron will maintain the heat when filled up with hot water. Plus it is low maintenance, easy to clean and there is a low chance of staining or damage occurring.
Cast iron baths are heavier than acrylic baths, and generally of similar weight to composite stone. Price tag-wise, a good cast iron bath will set you back in the region of $2,500, give or take. This makes cast iron more affordable than metal baths such as copper, but more costly than steel or acrylic.
'One thing though that you do need to consider before buying a cast iron bath is that the area where you plan to locate it is strong enough to bear the weight of the bath and the water,' says James Lentaigne.
If you're wondering whether the bathroom floor needs to be reinforced to accommodate a cast iron bath, Howard has a quick 'sense check'. 'A bath full of water and a bather is the equivalent weight to four people,' he explains. 'If you are happy for four people to stand in your bathroom without worrying that they might crash through the floor to the room below, then you can have a cast iron bath.'
6. Solid stone
Solid stone can be dramatic but is heavy. 'A solid stone bath is a real wow feature and great if you have the space to fit,' says Ripples' Jo Sangster. 'Mostly seen in freestanding baths, it looks great when tied in with other stone products such as basins, bathroom vanity tops or shower cladding. Some amazing textures and carving can be achieved with the outer finish, contrasting with a smooth internal finish.' This natural stone example by Burlington being a prime example.
'Being a solid stone there will be some maintenance helping to keep it looking its best,' adds Jo. For example, any cleaner used should be PH neutral to avoid damage to the surface of the stone.
'Weight is again a factor to consider both getting into the home and supports within the floor,' says Jo. 'Don't forget to factor in the weight of water and person... or people... within the bath!'
Jo points out that there are manufactures who offer solid stone baths as both standard and bespoke options. Both will have a significant price tag, though obviously expect to pay more for the latter.
7. Composite
Composite bathtub materials – usually made of powdered stone quartz or granite mixed with resin – offer a good modern alternative to solid stone baths. These lighter materials retain heat well thanks to their mineral make-up, and are easy to mould into sculptural shapes, giving the look of stone but with ultra-thin walls and sweeping curves.
You'll find composite baths in every color of the rainbow, and you're likely to fit a roomier bath in the same footprint as the acrylic or enameled equivalent, so they are a good statement option for small bathrooms. 'Modern composite baths have a much thinner, single-skin construction, without compromising on strength,' explains explains Daniel Cook of CP Hart. 'The result is a similar internal space to a far larger inset bath, allowing more room to soak in a smaller footprint.'
As with stone, however, composite stone is not the most affordable option, but it is a little easier to care for. Day to day, a rinse of clean water and a wipe down with a lint-free cloth will keep dirt at bay. Unlike natural stone, composite bathtubs can be cleaned with regular household cleansers, although you should use acidic products sparingly, as these can wear the surface over time.
8. Wood
Wooden baths have been part of end-of-day Japanese bathing rituals for centuries. The short, steep-sided tubs are made for relaxing and warming, rather than washing, with the water clear, still and hot.
Inspired by traditional designs, this bath by Indigenous is made of cedar wood and is designed to be enjoyed sitting upright, for a deep and relaxing soak. However, it sits on small synthetic feet, which allows ventilation underneath.
Wooden tubs do require careful treatment. They should always be drained completely after use, and it's best to use them with bath salts or a few drops of essential oils, rather than soaps and shampoos. If you don't use them regularly – or they are exposed to underfloor heating – they can dry out and crack, or the wood slats can shrink, forming gaps.
If you don't intend to use your bath for more than two weeks, it's advisable to place a bucket of water in the bathtub, then cover the tub. To clean the bathtub, use a coarse scrubbing brush, and treat the wood regularly with oil to seal it.
Sign up to the Homes & Gardens newsletter
Decor Ideas. Project Inspiration. Expert Advice. Delivered to your inbox.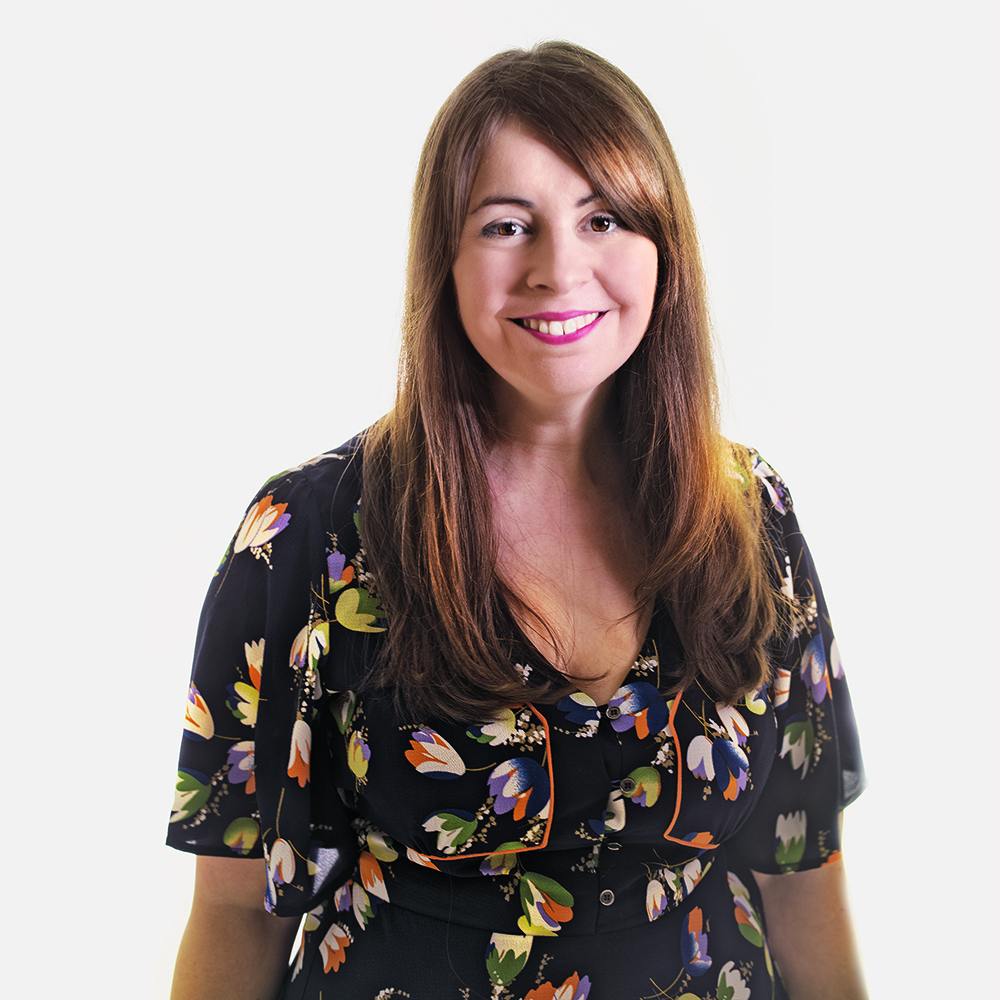 Editor-in-Chief, Homes Audience
Amy Cutmore is Editor-in-Chief, Audience, across Future's Homes portfolio. A homes and interiors journalist of 20 years standing, she has spent much of that time writing about technology, appliances and kitchens. While other people count how many countries they've visited, Amy tots up how many countries' washing machine factories she's toured (it's eight by the way, from South Korea to Slovenia). She can't leave the house without a decent pair of noise-cancelling headphones, and is always ready to explain an acronym – be it QLED, DAB or HDMI.