Best bathroom scales: 7 brilliant scales to invest in this year
Invest in the best bathroom scales for a renewed outlook on your health
Included in this guide:
1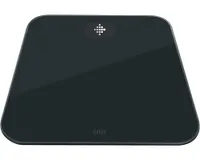 Fitbit
Aria Air
2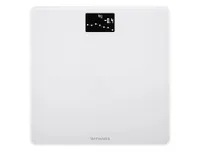 Withings
Body BMI Wi-Fi Scale (Android / iOS)
3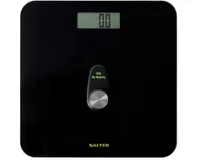 3.
Salter Eco Power Digital Bathroom Scale
4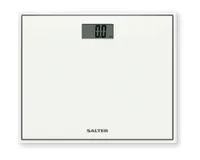 Salter
Academy Doctors Style Bathroom Scales
5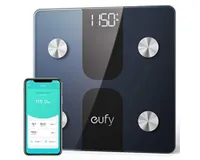 Eufy
Smart Scales C1 (iOS, Android)
6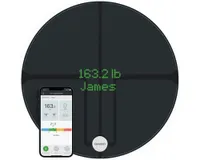 Quardiobase
2
7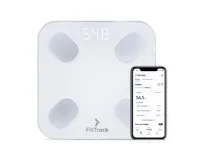 FitTrack
Dara Smart BMI Digital Scale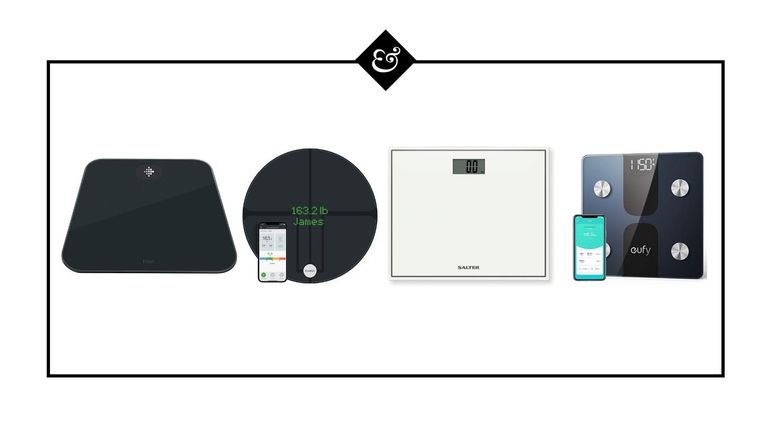 (Image credit: Future)
Take control of your health and invest in a pair of the best bathroom scales, which can aid you on your fitness journey. With your goals in mind, stepping on the scales doesn't have to be daunting, and taking just the first push with these scales could be the start of a healthier and happier you. Monitoring progress is so important to keeping up your morale, so invest in a scale you actually like to make it that bit easier.
There are plenty of scales out there that are so sleek and compact, they won't even have a noticeable effect within your bathroom. With so much choice though, it can be hard to know exactly what to look for in terms of features that are a good fit for you, from size to price. There are three main groups when it comes down to it; mechanical bathroom scales with a dial, simple digital bathroom scales with an LCD screen, or more advanced BMI calculating investments. This last category even includes scales that can measure bone mass and body fat, and upload the data to an app so you can get an in-depth look at your journey.
Pick out your favorite brand and model from our round-up below, and begin your journey from your bathroom. Once you're happy, why not take a read of our best elliptical trainers guide to help kick-start your fitness routine — at home.
---
7 best bathroom scales for your home
1. Fitbit Aria Air
The best bathroom scales you can buy
Specifications
Capacity: 180kg / 400lbs
Dimensions: H30 x W30 x D2.57cm / H11.8 x W11.8 x D1"
Battery: 3x AAA
Reasons to buy
+
Simple to use
+
Seamlessly connects to Fitbit App
+
Bluetooth connected
+
No scary health data
Fitbit has now sold more than 100 million devices, and if you're the owner of one of their step counters or smartwatches, this is the ideal set of bathroom scales.
Unlike the more fitness-orientated Fitbit Aria 2: the Aria Air only tracks weight and BMI — but since it also has a Bluetooth capability: your weight data is uploaded instantly to the Fitbit app.
Over time – and assuming you jump on the scales every day – you'll get a detailed picture of your health, with hopefully, the graphs and charts doing in the direction you want them to.
This weight data, combined with your step and exercise activity and sleep – also tracked by the Fitbit App – will help you see where you can improve, all in a user-friendly, easily accessible way.
And if someone in the family doesn't care about the app, they can use it just like a standard set of bathroom scales, and don't worry: it can recognize different people, so your statistics won't be affected.
2. Withings Body BMI Wi-Fi Scale (Android / iOS)
The most sensational selection for on-the-spot tracking
Specifications
Capacity: 180kg / 396lbs
Dimensions: 327x327x23mm / 12.8 x 12.8 x 0.9"
Battery: 4x AAA
Reasons to buy
+
Bluetooth connected
+
Detailed display
+
Excellent app
+
Baby and pregnancy modes
Much like the Aria Air, the Withings Body scale is a stripped-back set of smart scales that help you build a picture of your health without bombarding you with any confusing statistics: such as bone mass and fat percentages.
Instead: users will stand on the scale and watch as the body scale shows their weight. Additonally, it will also indicate your last eight weigh-ins (!), as well as calculate your most current BMI. This feature is fantastic for those who want to chart their progress without requiring a smartphone or device.
That said: this scale also sends your weight data to the required: Health Mate app, and together, with any other on-file health information — such as steps or diet diaries — this scale provides the necessary information needed to make a worthwhile lifestyle change.
Need more convincing? The Health Mate apps not only sync with over 100+ health and fitness apps but will sync with up to eight users recognized! That means your entire family can keep track of their goals or any future expectant mothers! The pregnancy weight tracker will monitor you and your baby's weight by stepping onto the scale.
3. Salter Eco Power Digital Bathroom Scale
The best for saving energy and living an eco-friendly lifestyle
Specifications
Capacity: 180kg / 400lbs
Dimensions: 30 x 30cm / 11.8" x 11.8"
Battery: N/A
Reasons to buy
+
Large display
+
Never needs charging
+
Stylish glass finish
+
Long guarantee
Designed by the well-known brand Salter, here we have found one of the best bathroom scales; this superbly innovative model.
In lieu of relying on rechargeable batteries, this digital scale is powered solely by the person standing on it. To get started, press the button in the center of the device and watch as the ingenious mechanism generates enough power for the scale to work.
It's a fantastic idea and gives you the longevity of a pair of mechanical scales, but with the same style and pinpoint accuracy as a digital design. As well as the innovative power generation, the digital scale remains good-looking in dark glass and can display your choice of kilograms, stone, or pounds.
And Salter must be very confident the technology is durable as the Eco Power Digital Bathroom Scales come with a 15-year guarantee.
4. Salter Academy Doctors Style Bathroom Scales
A promising model that ensure longevity
Specifications
Capacity: 150kg / 330lbs
Dimensions: L46.5 x W33.5 x H11.5cm
Battery: N/A
Reasons to buy
+
Clear display
+
Wide footbed
+
Never needs charging
Reasons to avoid
-
Large footprint
-
Needs manual adjusting
We love the retro look of these mechanical scales from Salter, which have a larger non-slip footbed suitable for people with up to size 12 shoes, and the 7.5" long needle and large glass display make them easy to read.
Mechanical scales require no battery and minimal upkeep – you will need to center the needle every once in a while to ensure they're accurate – but if you look after this scale, then it should give you service for decades. Salter offers a 15-year guarantee too.
This scale comes equipped with both pound and kilo measurements, and while they can't handle more than 150kg/330lbs (most manage 180kg/400lbs) they're ideal for the vast majority of people.
Admittedly, mechanical scales like this don't offer the same pinpoint accuracy as a digital scale, so if you're a fitness nut who cares about every ounce, they may not be for you, but if all you want is a quick guide every morning, they're ideal.
5. Eufy Smart Scales C1 (iOS, Android)
The best for taking your fitness goals further
Specifications
Capacity: 180kg / 400lbs
Dimensions: 28 x 28 x 2.3cm / 11.8 x 11.8 x1.0"
Battery: 3x AAA
Reasons to buy
+
Superb value
+
Bluetooth connected
+
Clean, simple display
+
Works with Apple, Google, and Fitbit
Reasons to avoid
-
So much data could be confusing
Despite costing only slightly more than a basic set of digital scales: the Eufy C1 packs in the features, and if you're into fitness or want to learn more about your health: then this is for you.
Here, this Bluetooth-connect smart scale does it all. It will measure your weight, body fat, BMI, water, muscle, bone, and basal metabolic rate (BMR) - the amount of energy your body uses to perform its core functions day today - as well as visceral fat.
Just stepping on them once generates a large amount of data, but don't worry, the bright LCD keeps things simple, so you can choose to ignore all the technical jargon.
However, when you are ready to engage: upload your health information using the EUFYLIFE App, or you can use Apple Health, Google Fit, and Fitbit, making this a great all-around option.
6. Quardiobase 2
A top-of-the-line suggestion that boosts inclusion and body positivity
Specifications
Capacity: 180kg / 400lbs
Dimensions: H2.3cm x Dia30.4cm / H0.9" x Dia13.4"
Battery: Micro USB charging
Reasons to buy
+
Full of positivity
+
Stylish looks
+
Good statistics
+
A good pregnancy tracking
Reasons to avoid
-
Round designs not as stable as square
Finally, a set of bathroom scales with a personality! The Quardiobase 2, as well as being one of the more stylish designs we've seen, uses your choice of either the standard LCD display or you can keep it friendly and opt for emoticons with smiling, frowning, or passive faces depending on your progress.
It's a Bluetooth-connected set of smart scales that monitors your weight, BMI, Body fat percentage, muscle, bone, and water composition data and it synchs with Apple Home Kit, Map My Fitness, and other leading apps. The more you use this type of scale, the more you'll learn about your overall health, but you will need a smartphone to make the most of it all.
We also love the pregnancy mode that always shows a happy face to mums-to-be.
It's also good to see a set of scales that is rechargeable – and lasts an impressive 12 months – instead of having to throw away any more batteries.
7. FitTrack Dara Smart BMI Digital Scale
The best bathroom scales for accuracy
Specifications
Capacity : N/A
Dimensions: 0.98 x 12.6 x 12.6 inches
Battery: 1 Lithium Polymer battery required
Reasons to buy
+
Athlete Mode for more active users gives a catered approach
+
Allows you to measure 17 different indicators
+
User friendly
Reasons to avoid
-
A somewhat expensive investment
These FitTrack scales are incredible for just how much information they can give you on your health. You can access information on 17 different indicators, and get one step closer to your fitness goals with every check of your app. The aim of the scales is to make the kind of information you might need from a doctor more accessible, and that's helped by the usability of the app too.
Fittrack makes scales to cater to all body types. If you're more active and want to integrate your elevated BMI into calculations, then these scales can do that and report back to you. You can get this service for 8 different users too, making it an appliance that can be used by your family too.
This scale achieves such reliable results by using two different frequencies to assess the data from the 17 featured indicators, with independent scientific studies vouching for these scales, according to the retailer.
---
Where to buy bathroom scales?
For more options to help you keep track of your health, head to our recommended retailers listed below:
How do I choose bathroom scales?
There has been plenty of innovation in bathroom scales in recent years, but if all you want to do is see how much you weigh in kg/lbs when you step on, a pair of simple mechanical scales will treat you well and never run out of battery.
If you demand precision and accuracy: a set of digital scales will be better, and they come with backlit displays you can see in the dark.
But if you're buying a set of scales to help you lose weight and get in shape, we would strongly recommend you choose a more precise selection — that can also record BMI and body fat percentage, as well weight. These clever scales upload data to your smartphone and let you track your diet and fitness journey, even adding in information from fitness trackers.
How much should I spend on bathroom scales?
A simple set of mechanical scales can cost as little as $17, and you can also find perfectly acceptable digital designs for not much more.
Though, it is worth mentioning that we think it is worth budgeting a little more for designs with extended guarantees, which should offer peace of mind. Those designs that don't need batteries are also sensible as there's no additional cost after purchase.
Do bathroom scales lose their accuracy?
If used properly, on an even, hard surface, most scales will remain accurate for years, but if you choose a set of mechanical scales: you will have to adjust them occasionally. Though, this only means turning a dial to bring the needle back to zero.
Which bathroom scales are most accurate?
Unless you're a boxer or jockey who needs to hit a specific weight before an event, it doesn't matter how accurate your weighing scales are, as long as you use the same set every time, preferably at the same time of day. That way, readings are relative, and you can accurately monitor the difference in your weight, even though your actual weight might differ.
Molly is a freelance writer for Homes and Gardens. She loves writing about stand mixers, home design, and cleaning hacks. When she's not writing she enjoys baking and embroidery, as well as getting stuck into a good book.