Gifts for bakers: get holiday-ready with 10 gorgeous gifts for home chefs
Find the best gifts for bakers with our to ten gadget must-haves for the home chef in your life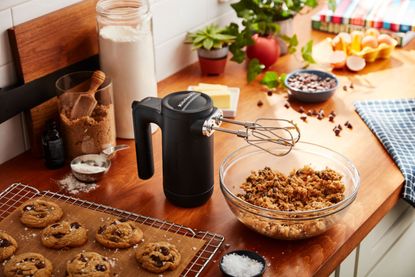 (Image credit: kitchenaid)
Holiday shopping has officially commenced, and we have all the best gifts for bakers covered. It can sometimes be hard to know what to choose when selecting that perfect gift, but zoning in on a hobby is a great place to start. Whether you want a gift for a casual baker, or a gift for an aspiring chef, our top picks feature all the best gadgets and kitchen toys we couldn't live without.
Many of the ideas featured in our gifts for bakers guide have been tried hands-on by the Homes & Gardens team, and if you've read our reviews of stand mixers or blenders, you'll know that we take baking very seriously. Not only do these gifts for bakers serve a practical purpose, but they also look the part in any kitchen.
Although they can be on the upper end of what you're willing to spend when holiday shopping, we're expecting some excellent Black Friday appliance deals to arrive very shortly, meaning you can pick up these gifts for bakers at a discounted price if you know where to look. If the home chef in your life already has everything they need to cook up a storm, we have also included smaller gift ideas to inspire fresh ideas and new recipes.
KitchenAid Artisan Stand Mixer
You can trust Homes & Gardens. Our expert reviewers spend hours testing and comparing the latest products, helping you choose the best for you. Find out more about how we test.
We had to put the best stand mixer in the number one spot. Not only is the KitchenAid Artisan a thing of beauty, but it is also a very capable stand mixer that can knead, whip, and beat with the best of them.
Opt for Empire Red for a striking yet traditional mixer, or get something that will match their kitchen perfectly. With over 40 colors to choose from, the choice is yours.
Nathalie Lete Helena Apron
Beautiful and functional, this Nathalie Lete Helena Apron has a bold floral print and pockets to hang onto any jewelry you need to take off when baking.
We love the high neck and the ruffled skirt, and if it does happen to get messy, it's machine-washable.
Le Creuset Enamelled Cast Iron Dutch Oven
Anyone who's cultivated a sourdough starter will know that a dutch oven is essential when it comes to baking well-risen loaves. The Le Creuset Enamelled Cast Iron Dutch Oven is as iconic as they come, and thanks to the 5.5 quart capacity it can be used for much more than baking bread.
Use it as a casserole for roasting, or simmer over a stove for tasty soups. We think it's one of the best cast iron cookware buys out there.
Glass Domed Cake Plate/Punch Bowl
Every baker needs something to display their culinary creations, and this smart two-in-one option from Williams Sonoma will allow you to see cakes and bakes through the glass dome lid.
What's more, the lid can be hinged securely in the base of the cake stand to serve as a punch bowl. It's elegant without detracting from the beauty of any bake.
Amazon Echo Show 10
The Amazon Echo Show 10 features in our guide to the best smart speakers, and it stands out from the crowd thanks to the touchscreen, tablet-like display. This is perfect for displaying online recipes while cooking.
You can also use the Amazon Echo Show 10 to set timers for your bakes, or even remind you to top up on ingredients when you run out mid-bake. The home chef in your life will love it, and if you happen to live with them, you'll find that it's great for the whole family.
Dessert Person by Claire Saffitz
Claire Saffitz's hotly-anticipated Dessert Person instantly hit the bestsellers list, so if your foodie friend doesn't already have it, it's going to fill them with inspiration going into the new year.
Saffitz puts a modern spin on classics such as galettes and apple tarts, and the blood orange and olive oil upside-down cake is the ultimate showstopper.
Microplane Master Series 5pc Grater Gift Set
Microplane graters feature in any chef's kitchen. This five piece set has a range of blade types for adding a final flourish of grated chocolate to some cupcakes, or zesting some lemon for a hint of extra flavor.
The walnut handles are a step up from the brand's usually plastic design, so not only will this set be used every single day for all sorts of meals, but it will look great on display.
Smeg Citrus Juicer
For zesty lemon drizzle bakes, or even making delicious fresh cocktails, the Smeg Citrus Juicer will extract every last drop juice from oranges, lemons and limes in seconds. Simply press the halved fruit onto the motorized reamer and place a jug under the pouring spout for delicious fresh juice.
While it doesn't have the versatility of some of the best juicers on the market, it certainly has the charm to make up for it. We thought it was a fetching addition to the kitchen counter, without taking up too much space. It also comes in a range of fresh colors.
Cuisinart Bread Maker
A great gift for a baker is something that will save them time. While it can be fun to hand-knead bread dough from time to time, buying a great bread maker will allow them to experiment with different flavors and textures without the hours of attention this can require.
The Cuisinart bread maker has modes to cook just about any type of bread, and it can also make certain types of doughs and allow you to finish in an oven or even in one of the best pizza ovens.
KitchenAid Cordless 5 Cup Food Chopper
The KitchenAid Cordless 5 Cup Food Chopper is one of the best food processors we've tried for baking. While it lacks the grating discs of some of the larger food processors on the market, it is amazing for baking. Because it is cordless, you can take it around the kitchen (and even outdoors) to make a quick pistachio crumb to sprinkle over a fresh cake, or blend down berries to a smooth puree.
It also comes with a blade to make mayonnaise, which is perfect for hand-making salad dressings or simply spreading in a sandwich with some fresh-baked bread.
Sign up to the Homes & Gardens newsletter
Decor Ideas. Project Inspiration. Expert Advice. Delivered to your inbox.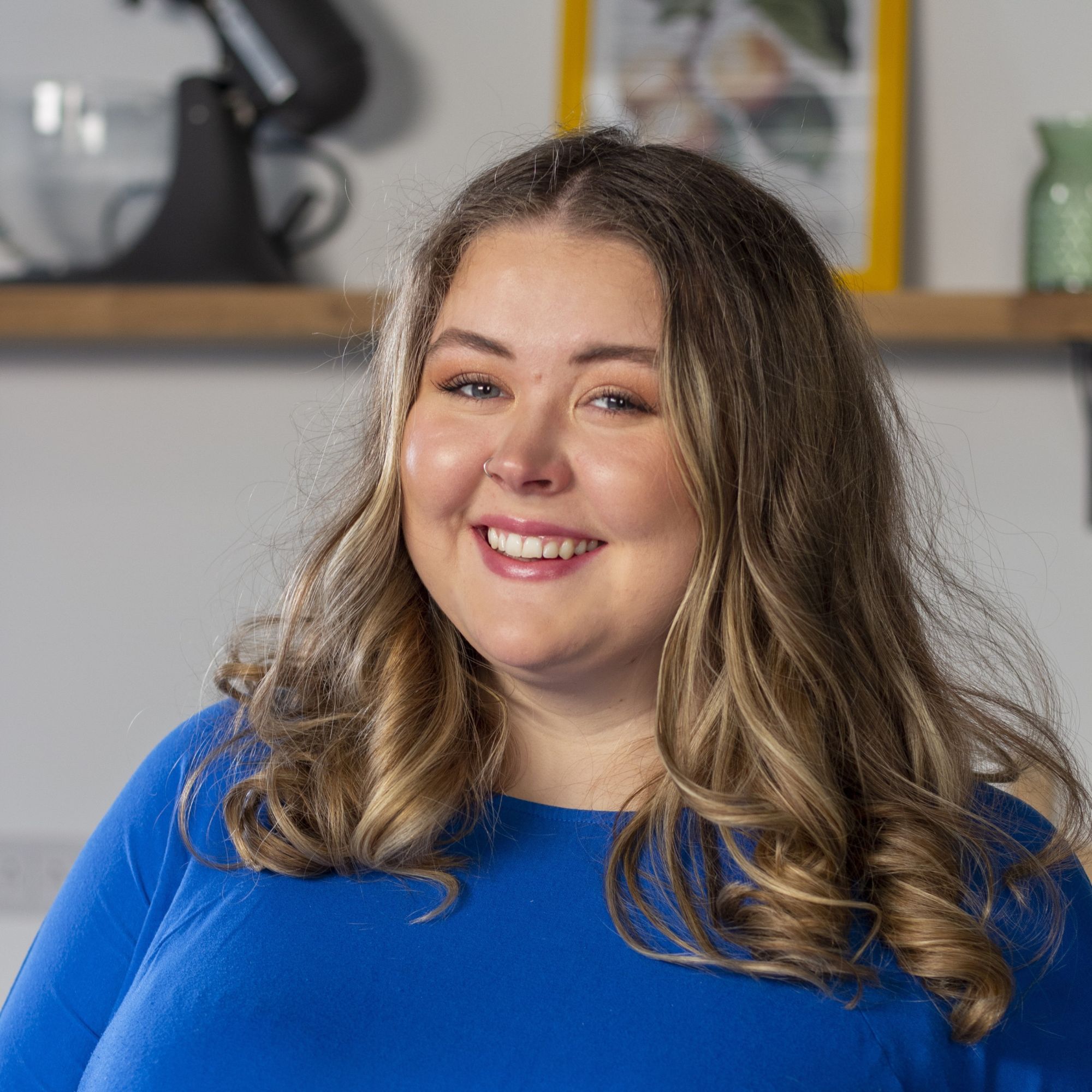 Millie Fender is Head of Reviews on the Homes and Gardens Ecommerce team. She specializes in cooking appliances, such as the best kettles, and also reviews outdoor grills and pizza ovens. Millie loves to bake, so she will take any excuse to review stand mixers and other baking essentials. When she's not putting products through their paces in our dedicated testing kitchen, Millie's reviews are conducted at home, meaning she uses these products in her own day-to-day life.