This period home has a gorgeous interior inspired by 1960s beach houses
Interior designer Cortney Bishop has used natural textures and rich accents to give this South Carolina beach home a bohemian twist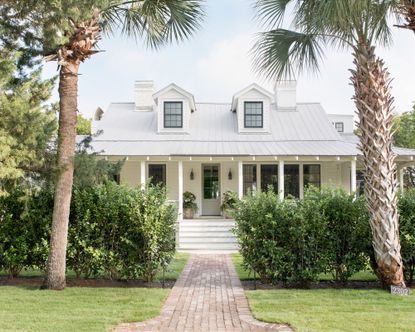 (Image credit: Katie Charlotte)
When the owner of this beautiful period house in South Carolina talks about Sullivan's Island, his words evoke a timeless enclave of southern charm where neighbours drink cocktails out on their porches and the kids cycle along the roads untroubled by traffic.
Sitting at the mouth of the Charleston harbour, Sullivan's Island is a long stretch of land famous for its beaches, restaurants and lazy summer days.
'It's a very welcoming and sweet place to live - we had sold our previous house here three years previously and missed it so much we knew we had to come back,' says the owner, the Nashville-based founder of a music merchandising company. He and his partner, who runs a music and film production company, have three children so were looking for a second home where they could enjoy summer holidays.
They were tipped off about an 1890s-period house on a huge corner plot that was about to come on the market and were quick off the starting blocks.
'The house came up right as we began looking so we were very lucky to get it,' says the owner.
A renovation had been started by the previous owner but the new owners had a vision for an extension and garden overhaul as well as providing a variety of seating areas for entertaining.
'We added a new main suite and a bunk room above that. To the rear we built a large screened-off porch as well as landscaping the garden and adding a garage,' explains the owner.
See: World's best homes – tour the globe's most beautiful houses
Assembling a 'dream team' of architect, contractor, interior designer and gardener, the couple gave a strict deadline for the work to be finished in six months, in time for the summer season.
In the throes of their careers and childrearing commitments, the owners wanted to hire an interior designer who would take responsibility for choices at the property while they remained in Nashville.
'I've always been very hands on with interiors but this time we wanted to be surprised by the transformation,' explains the owner.
Having admired Cortney Bishop's work on Instagram, the couple were unequivocal that she was the woman for the job. 'We knew she lived on the island and we were excited to meet her. As soon as we did, we hit it off and now we're friends.'
Known for her breezy, relaxed aesthetic, Cortney set to work inspired by the island's old beach houses of the 1960s and 1970s.
Front porch
The front of the house exudes southern charm. A wide wrap-around porch and cut-out wooden balustrades are typical of the gingerbread-style houses Sullivan's Island is known for.
See: Front porch ideas – pretty ways to create a strong first impression
Hallway
The use of mushroom board and checkered flooring gives a clear identity to all the transitional spaces. The mushroom board – reclaimed from old growing beds - was key to conjuring up bohemian surf character.
'It was the biggest find of the project,' says Cortney. 'I loved it as an accent material, putting it on the ceilings of the screened porches and many of the walls. It really brought the house together.'
Checkerboard flooring strikes a clear tone for the passageways.
See: Hallway ideas – stylish ways to create a welcoming first impression
Kitchen
The dark gray kitchen units inspired accents throughout the house. A full-height marble backsplash strikes a luxurious tone.
See: Kitchen ideas – decor and decorating ideas for all kitchens
In the kitchen seating area, a striking artwork prompted many of the rich jewel tones featured in the rooms off this transitional space.
Living area
White horizontal shiplap in the large kitchen/living space brings an expansive feeling. The curtain rail high above the window draws attention to the lofty ceiling.
See: Living room ideas – clever ways to decorate living spaces
Den
Rattan and cane pairs beautifully with a heady exotic print in the den to evoke a glamorous and tropical atmosphere.
Main bedroom
Woody tones in the main bedroom create an intimate feel. The moody shades of the walls are offset with soft pink shades, while test tube pendants add an industrial touch.
See: Bedroom ideas – designs and inspiration for beautiful bedrooms
Main closet
The rough grain of mushroom board cabinetry in the main closet makes a natural companion.
Children's bedroom
In the children's bedroom, the staircase ensures the upper bunks are easy to reach while also providing shelving nooks and lighting.
Pool
Landscaped grounds surround the pool area.
The owners hadn't visited the house for a month before the 'big reveal'.
'We flew in and drove straight there – champagne and a huge cheeseboard were waiting for us.
'We were delighted by the way Cortney had warmed the space with textures, fabrics and pottery. Where we have had more minimalist tastes in the past, I was surprised at how receptive I was to how she had accessorised the house. We ended up drinking champagne all night and so began our love affair with the house.'
A promising beginning for a second home that will give the owners and their family many more glorious summer memories to come.
Interior designer/ Cortney Bishop Design
Photography/ Katie Charlotte
Text/ Juliet Benning
Sign up to the Homes & Gardens newsletter
Decor Ideas. Project Inspiration. Expert Advice. Delivered to your inbox.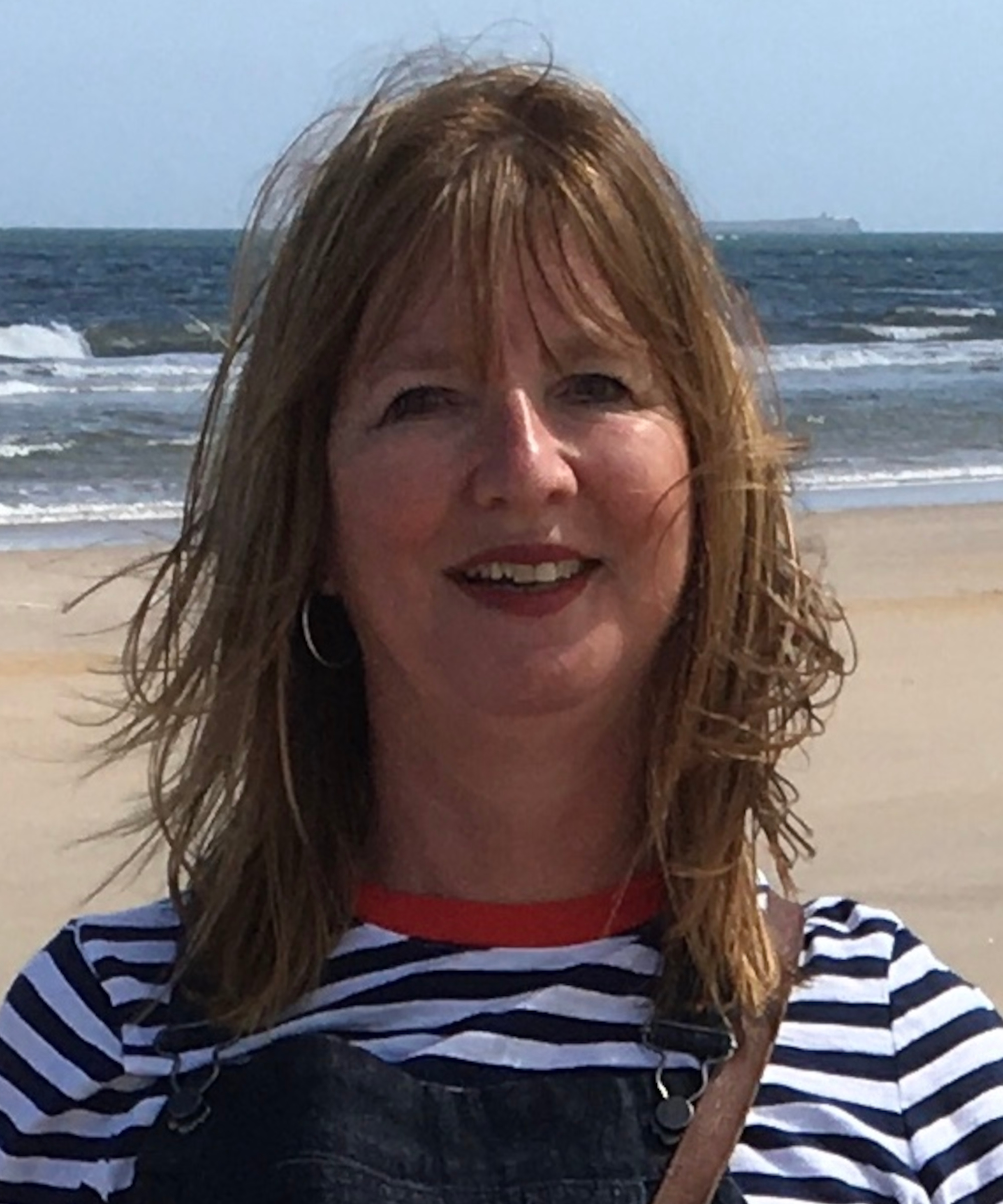 Interiors have always been Vivienne's passion – from bold and bright to Scandi white. After studying at Leeds University, she worked at the Financial Times, before moving to Radio Times. She did an interior design course and then worked for Homes & Gardens, Country Living and House Beautiful. Vivienne's always enjoyed reader homes and loves to spot a house she knows is perfect for a magazine (she has even knocked on the doors of houses with curb appeal!), so she became a houses editor, commissioning reader homes, writing features and styling and art directing photo shoots. She worked on Country Homes & Interiors for 15 years, before returning to Homes & Gardens as houses editor four years ago.