Best poinsettias for Christmas – our favorite poinsettia varieties
Discover the best poinsettias for Christmas, to give as gifts or add holiday cheer to your home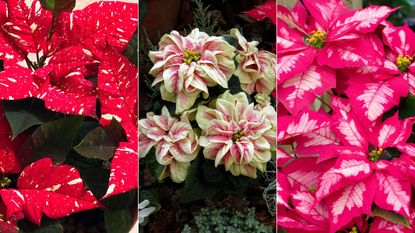 (Image credit: Alamy/Getty)
When it comes to the best poinsettias for Christmas, red is most people's go-to pick. However, while red poinsettias are beautiful, this snap decision overlooks all the different colors and varieties available. In fact, there are over 100 varieties to choose from in an array of colors, with new ones being created by growers every year.
One of the best winter house plants, 'there are many different colors and types meaning there is a poinsettia for every person and every situation,' says Gail Pabst from the National Garden Bureau.
From pure white and pastel pinks to vibrant yellows and speckled designs, poinsettias are a favorite winter bloom and there are even some varieties that will flower into the spring.
To get the best out of them, good poinsettia care is key. 'As a plant that's native to Mexico, poinsettias prefer warm, light conditions. While this means that it's fine to keep it close to a radiator, try to avoid any drafts,' says Naomi Robinson, founder of Houseplant Authority.
The best poinsettias for Christmas cheer
While poinsettias are one of the best Christmas plants, they don't have a good reputation for longevity.
'This means the top priority for growers has been to increase the plants' lifespan in the home,' explains Gail Pabst from the National Garden Bureau.
'Back in the day, growers would place ferns or pine boughs in the pot along with the poinsettia to provide greenery, because the poinsettia leaves would fall off so quickly,' says Jim Faust, poinsettia expert, and associate professor of floriculture physiology at Clemson University. 'However, breeding has dramatically improved their performance and today's poinsettias will last well into January if watered properly and provided with enough sunlight.'
1. White Glitter
A characterful take on the classic red, White Glitter poinsettias feature bright red bracts marbled with white which creates a subtle shimmering effect. One of the best poinsettias for Christmas, White Glitter would look stunning as part of your Christmas mantel decor ideas.
2. Ice Punch
True to its name, this poinsettia definitely packs a punch – exploding with vibrant hot pink or cherry red bracts with feathery white detail down the center. Ice punch poinsettia would certainly make an eye-catching addition to your Christmas decor ideas – especially if you are planning on a pink and white or tropical-inspired decorating scheme.
3. Picasso
Looking for the star of your Christmas table centerpiece? Look no further than Poinsetta Picasso. A fairly new addition to the world of poinsettias for Christmas, Picasso is characterized by its creamy bracts that are speckled pink – as though someone has flicked a paintbrush over the whole plant. Unlike traditional solid-color poinsettias, Picasso's speckling creates great visual depth as the plant grows and the colors fade.
4. White Rose Marble
If you're missing your rose garden during the coldest months of the year, then the poinsettia White Rose will be a much-appreciated addition to your home. Featuring beautiful double bracts that are reminiscent of the frilly rose petals, this pretty poinsettia would make for the perfect addition to your Christmas hallway ideas.
5. Lemon Glow
If you're looking for something to brighten up gray winter days, then poinsettia Lemon Glow is the perfect solution. With bright yellow bracts, this variety is not to be missed.
'Lemon Glow's sunny yellow color brightens the shorter fall days and will help you to transition from fall decorating in November to Christmas décor in December,' says Gary Vollmer, product manager at Selecta One.
6. Autumn Leaves
Poinsettias aren't just for Christmas – they can be a welcome addition to your fall decor ideas, too.
The fiery red and orange bracts of poinsettia Autumn Leaves capture the colors of a crackling fire and, as such, will instantly warm up an interior scheme, making it the perfect addition to complement cozy living room ideas.
7. Christmas Mouse
Rather than the pointed leaves of the traditional poinsettia, the bracts of Christmas Mouse have soft, curved edges – reminiscent of mouse ears. It has proven very popular with a slightly younger demographic as it perfectly complements an existing houseplant collection of the best indoor plants. In addition to the classic red, Christmas Mouse is also available in pink.
Why not try incorporating this cheery design into your New Year decoration ideas?
8. Christmas Eve
'Our favorite poinsettia variety is always red,' says Steve Chan from Rocket Farms. 'We enjoy creating a bold statement, utilizing special red varieties like Christmas Eve.'
This vibrant variety holds its color well, blooms through winter, and has a good lifespan.
'It's one of the poinsettias in the Christmas series that has striking bright reds and big bracts – Christmas Feelings is another great red poinsettia.
'I also like Aurora, and for this season, we introduced an interesting variety called Holly Berry, which has a unique holly leaf-like feature.'
You can even buy a classic red Christmas Poinsettia online, such as this Poinsettia plant by Costa Farms on Amazon.
9. Plum Pudding
'Plum Pudding is such a unique and interesting poinsettia that produces deep purple bracts,' says Andrew Gaumond, horticulturist, botanist, and director of content at Petal Republic.
'These make quite the contrast alongside traditional reds during the Christmas season.'
The light levels the plant receives will affect how purple the bracts appear – for best results it should be grown in warm, shaded conditions.
Poinsettia Plum Pudding would make a stunning centerpiece to a seasonal poinsettia wreath, too.
10. Alaska White
'The new Alaska White variety is known to be the purest white poinsettia produced,' says Chan.
A vigorous, upright poinsettia, Alaska White will add a magical winter air to your home, and blooms through fall and winter. Its snowy white bracts contrast beautifully with the plant's dark green leaves.
'This variety pairs exceptionally well with other traditional Pink, Jingle Bell, and Marble color varieties,' adds Chan. This beautiful variety would the perfect choice for pairing with some of our pine cone Christmas craft ideas, especially the pinecone and poinsettia candelabra.
11. Jingle Bell Rock
'Jingle Bell Rock is a really lovely variety with a mixture of cream and bright red with glossy dark green foliage,' says Pol Bishop at Fantastic Gardeners.
Its variegated bracts mean Jingle Bell Rock really stands out, and makes a beautiful complement to single-color varieties.
This poinsettia likes to be positioned in partial shade and requires little watering.
12. Prestige Red
'Perhaps the most popular and well known type of poinsettia typically sold and grown around the holiday season, Prestige Red is famed for its radiant red colors,' says Gaumond.
Prestige is celebrated by many growers for its strong branching structures and flexibility for sizing, while homeowners love its iconic Christmas color. 'It will bloom indoors throughout the darkest of winter months.'
Bishop also favors this variety: 'Prestige is such a bright and deep shade of red, which makes it a perfect choice for the festive season.'
13. Candy Cinnamon
From the Candy family of sweet-colored poinsettias, Candy Cinnamon stands out with its dappled pink tones.
'Candy Cinnamon is a unique color and a strong grower with a healthy root system,' says Oortwijn.
It adds a softer look than red poinsettias and has the feel of a summer flower.
14. Golden Glo
A bold yellow poinsettia, Golden Glo adds warmth and richness to a Christmas decorating scheme, and is a good complement to both red and white poinsettias.
It's more tolerant of heat than many other varieties, and keeps a compact shape.
15. Luv U Pink
For something different to your typical poinsettias for Christmas, look at the new hybrid varieties, including the vibrant Luv U Pink.
'The new hybrid poinsettias are really exciting. They are cross between the traditional poinsettia (Euphorbia pulcherrima) and the rare Dogwood poinsettia (Euphorbia cornastra),' says Faust.
'They have super big cyathia and relatively small bracts – 20 per cent of the size of a regular poinsettia – which gives them an old-fashioned appearance.
The white ones are truly white, and the pinks are clear pink. These are really nice addition to the poinsettia world.'
16. Gold Rush
With bracts radiating out from the center in stunning shades of pink to gold, Gold Rush is a stunning poinsettia variety.
Its colors are more intense in cooler atmospheres, and it likes some shading.
Autumn Leaves is a very similar-looking poinsettia variety with slightly pinker coloring.
17. Winter Rose Red
You would be forgiven for not recognizing Winter Rose Red as a poinsettia, due to its traditional flower appearance.
'It resembles a rose or geranium from a distance because of the plant's bright red curvy petals,' says Bishop. 'It's a really good choice for Christmas decorating schemes.'
The plant's vibrant color can even last into the spring, so it's a fantastic choice for your home or a gift.
18. Princettia Pink
Princettia is a modern style of poinsettia, with a more compact growth habit and strong branching.
Available in various vibrant shades of pink, white and red, this pretty blush Pink variety is the antithesis of traditional red.
It will remind you of bright summer afternoons on the darkest days of winter, and is one of the softer poinsettias for Christmas.
19. Mirage
'Mirage is the perfect poinsettia all round – this beauty has stunning red bracts and that perfect red shine,' says Edwin Oortwijn from global poinsettia grower Syngenta Flowers.
This award-winning variety grows well in small to medium-sized pots, and has a good lifespan.
Mirage flowers from late November, and makes an impact from Thanksgiving through Christmas.
How do you pick a good poinsettia?
Noting the health of the plant will help you pick a good poinsettias for Christmas. Look at the leaves – these should be dark green all the way down the plant and there should not be any yellowing or fallen leaves. It should have a bushy appearance and the colored bracts should not have any signs of green. Only purchase poinsettias that have been kept indoors, away from the doors. Avoid wilted poinsettias and those with dry or very waterlogged soil.
'When selecting a poinsettia, look for a full cluster of cyathia – the true flowers in the middle of the red bracts. If the cyathia have fallen out, then the plant has passed its peak performance,' says Faust.
'Also, the lower leaves of the plant should look fresh and dark green. Yellow, faded leaves are indicators of plants that are nearing the end of their potential shelf life.'
'Buy your poinsettia from an indoor store rather than an outdoor stall,' adds Robinson. 'This is because poinsettias don't like lower temperatures and so the plant won't last as long.'
For this reason, she also advises that you should get your new poinsettia home from the store as quickly as possible.
Follow these rules and your chosen poinsettia should keep its leaves through the festive season and beyond.
What is the most popular poinsettia color?
The most popular poinsettia color is red, however, there are lots of different color variations that can bring interest and character to a Christmas interior. When it comes to poinsettias for Christmas, we especially love the marbled and speckled variations which combine two or more shades to bold effect.
Sign up to the Homes & Gardens newsletter
Decor Ideas. Project Inspiration. Expert Advice. Delivered to your inbox.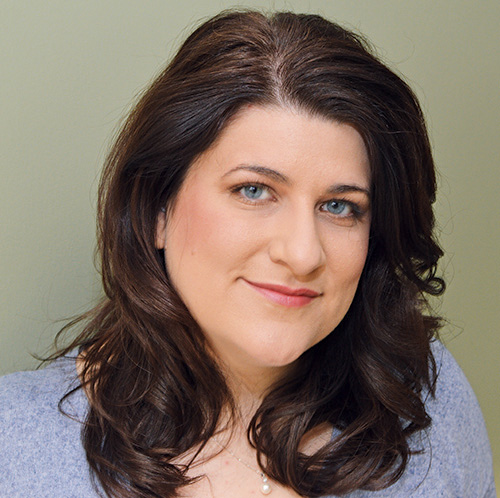 As editor of Period Living, Britain's best-selling period homes magazine, Melanie loves the charm of older properties. I live in a rural village just outside the Cotswolds in England, so am lucky to be surrounded by beautiful homes and countryside, where I enjoy exploring. Having worked in the industry for almost two decades, Melanie is interested in all aspects of homes and gardens. Her previous roles include working on Real Homes and Homebuilding & Renovating, and she has also contributed to Gardening Etc. She has an English degree and has also studied interior design. Melanie frequently writes for Homes & Gardens about property restoration and gardening.