Folk trend – this captivating trend has been given a modern revamp for 2022
Embrace this decorative look and get inspired by the latest designs putting a fresh twist on folk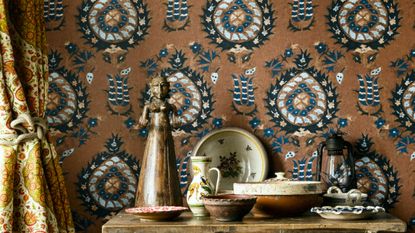 (Image credit: MINDTHEGAP)
In recent years, many people are opting for a more decorative and layered look that encourages expression and personality – a stark contrast from the minimal and muted-mania of the past ten years. Therefore, it feels only right that it's time to embrace the folklore aesthetic and all that it represents.
Generally, when we think of folk style, it conjures up a bohemian mishmash of color and pattern. The latest interior design looks have been inspired by a sense of adventure – something we've yearned for in recent months. This season's product launches have felt free-spirited, with a heightened importance towards the well-made, as well as the maker.
Whether it's a whimsical pattern, a rustic texture or a nod to nature, the folk trend is one we can all get involved with. Some people might dip a toe, while others might dive right into folk-inspired interior design trends.
1. Create a serene space by combining tonal patterns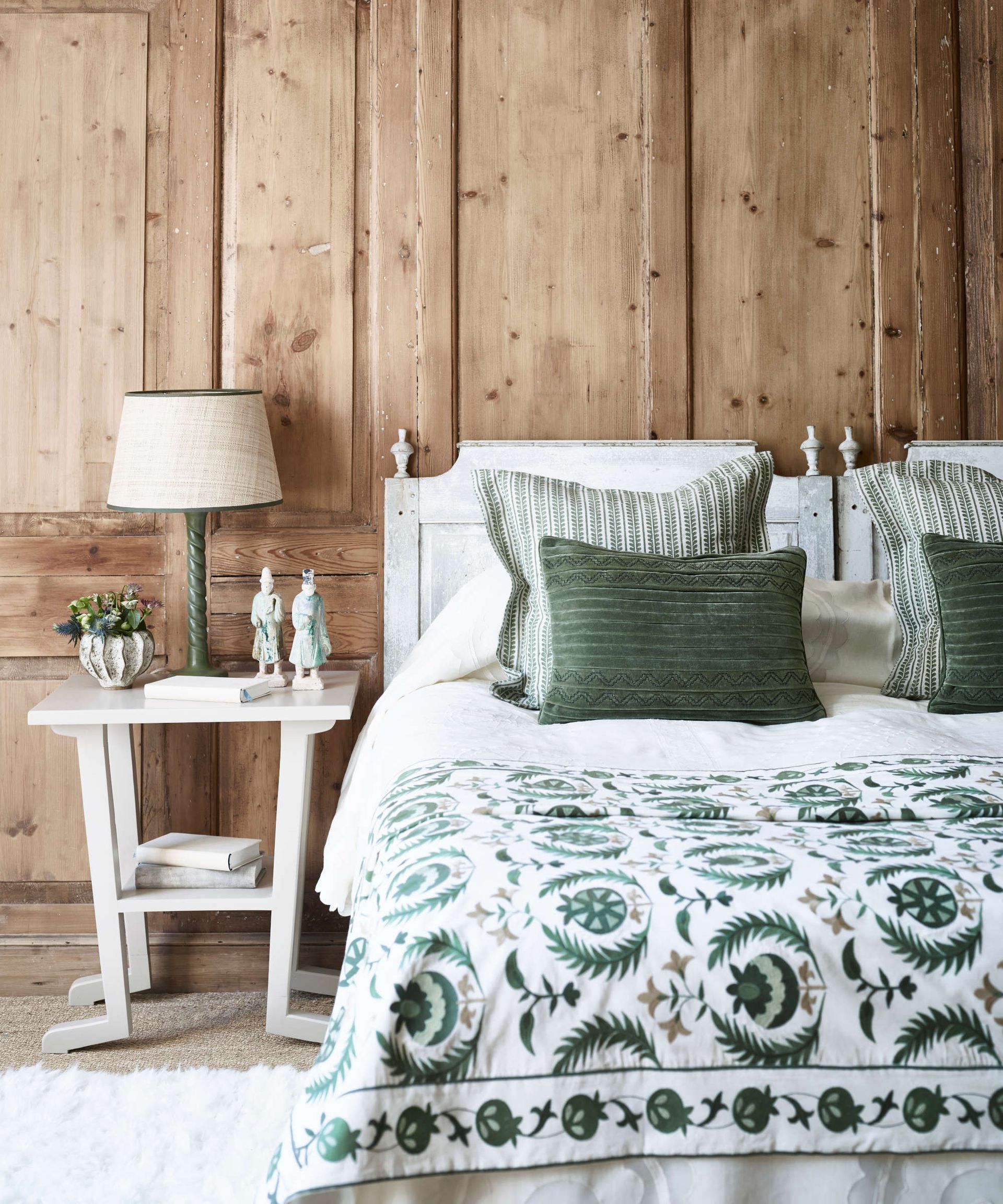 Introducing decorative designs alongside rustic wood is a simple, yet sure-fire way into the folk trend. Try pairing similar accent color ideas together to help to create a contemporary look to stand the test of time. Birdie Fortescue, a UK-based interior designer and antiques dealer, sheds some light on her distinctive, folksy style and how to achieve it, 'Interiors filled with pattern and texture can be surprisingly restful and easy to live with. The key to achieving a harmonious look is to choose soft colors and patterns that balance when layered together.'
Wanderings is the recently launched homeware collection from Birdie Fortescue, consisting of thoughtful furniture, decorative lighting ideas, as well as characterful accessories, textiles and fabric trends. The designer gives us an insight into the inspiration behind the range: 'It is based on the idea of home and the charm of authentic layering and collecting. When this look is combined with family furniture, much loved antiques and rustic heirlooms, the effect is instantly homely and comforting.'
As the designer explained, mixing old and new together is at the very core of the folk trend, an aesthetic that can flourish overtime.
2. Invest in handcrafted designs – they are the heirlooms of the future
Much like the Chinoiserie trend, a folk-inspired design can often be characterized by its handcrafted aesthetic or whimsical motifs, yet its the story behind the craft that makes a design stand out. To recognize homegrown talent and celebrate creativity, Petersham Nurseries has formed 'The Maker's Hand', a series of collaborations exclusively exhibited within the firm's shop in Richmond, London. Currently on display is hand embroidered suzani fabrics and cushions, as well as exceptional ceramics from ceramicists such as Katrin Moye (shown above).
Giselle McCarthy, Buyer-Crafts and Artisan at Petersham Nurseries, says 'When a potter gently hands a vessel from their hands to mine, or a glassmaker in an old cowshed extracts a glass from their blazing furnace, or a basket maker produces with a flourish a log basket from willow grown on their land that would sit by my fire forever I know these will stand the test of time. They are not fashion, not transient. I will know who made them and why and they will stay with me. This is something I wanted to share with others and so 'A Makers Hand' was born.'
She adds: 'Petersham Nurseries has long been a destination to find handmade and decorative arts, unusual and unique objects from unhailed, skilled artisans from a past age – their stories and their inspiration now lost to us. We continue to celebrate and share the skills and artistry from the makers of today.'

3. Go for a design that favors flora and fauna
Artists, creatives and designers have long been drawn to, and inspired by, the natural world. An unmistakeable characteristic within folk style is the focus on nature and the championing of the animal kingdom.
Synonymous with unique design and artisanal craftsmanship, iconic lighting firm Porta Romana, creates thoughtful pieces that often give a joyous nod to natures finest work. The firm's new collection is a triumph, with designs that honour the toucan, favour the fungi and laud the leaf – a nature medley!
Richard Henley, part of the Creative Team at Porta Romana, gives us an insight into the new Aubrey ceiling light. 'It harks back to a universal desire to bring nature into the home, by replicating it through the objects we make with our hands. The Aubrey has a feeling of a craft relic that has been passed through generations, showing its history through its uneven surface and faded etchings.'
4. Let your walls do the talking
At the forefront of folk-inspired decoration is the Transylvanian textile and wall-coverings company, MINDTHEGAP. The firm's seasonal collections are often inspired by their homeland; a melting pot of people, cultures and religions.
As a company that isn't afraid of a pattern that packs a punch, MINDTHEGAP are renowned for exuberant designs that tell a story. Stefan Ormenisan, Co-Founder of the firm explains, 'We take great pride in working with local craftspeople and makers and all our designs begin life as hand-painted original pieces of art created here in our studio, such as the 'Flourish' pattern. It is this beautiful hand-made quality, where every nuance and imperfection is celebrated, layered with an abundance of color and pattern, that is an integral part of our story and at the heart of the enduring appeal of folk.'
When considering the folk trend, he adds: 'To bring the folk trend into your interior, try layering contrasting patterns with a hand-made element in a rich palette of colors inspired by nature.'
5. Decorate with furniture that celebrates the finer details
Antiques have long been the inspiration for many designers, often for their exceptional quality and lasting character, another sentiment behind the folk aesthetic.
For over 30 years, Christopher Howe, owner of HOWE London, has sourced antiques from around the globe which has informed his collection of Made by HOWE furniture and lighting. It's his deep understanding and appreciation for craftsmanship which lead to the collection. 'Le Bedside (for no need of a better name), fits beautifully into our preoccupation for thoughtful furniture, both in terms of timeless design and local craftsmanship' says Christopher of his latest furniture launch.
Le Bedside (as shown) has elegant curves, dainty legs and delightful circular cut-outs, all of which convey a charming, folksy look that's perfect for a bedroom. Each piece from the Made by HOWE collection can be produced bespoke, making it truly personal.
6. Lay down timeless textiles inspired by travel
For the ultimate in maximalist design, Look no further than Martina Mondadori of Cabana. This fall she has collaborated with US-based firm, Schumacher, to produce a range of textiles and wall-coverings inspired by art, fashion and global travel.
'Authenticity, the art of the handmade and the power of beauty are at its core' says Martina on the collaboration. 'It's inspired by diverse sources' she adds, a key theme to the folk trend.
The Floralia print (as shown), is a delightful scrolling botanical design with a handmade look inspired by antique block prints. Martina describes it as: 'Stylized leaves and Ottoman flowers printed on a linen-blend ground make this a versatile mid-scale pattern that is perfect for upholstery, windows or walls.'
'A celebration of craftsmanship and the imperfect beauty of handmade creations, each element in this collection has a unique texture, dimension and look. Cabana is sensual and sophisticated, with a strong point of view and a bohemian spirit.'
Sign up to the Homes & Gardens newsletter
Decor Ideas. Project Inspiration. Expert Advice. Delivered to your inbox.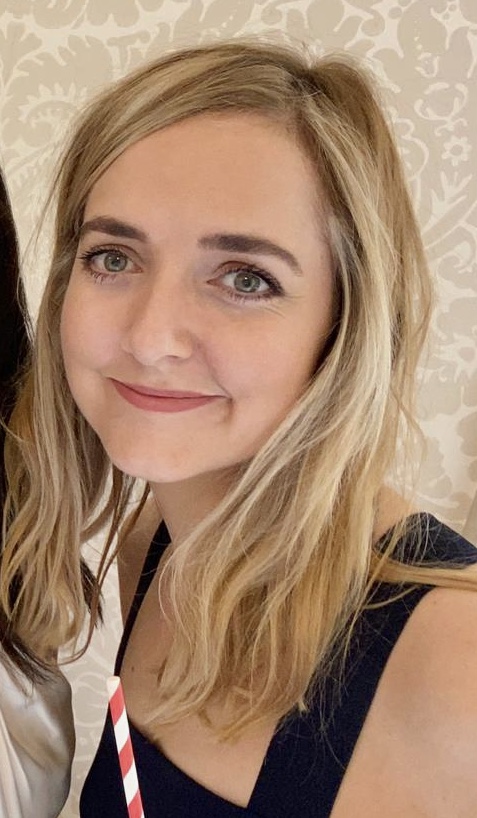 Jo Bailey has been Deputy Editor of Homes & Gardens since late 2021, overseeing all features for the print edition. Previously, she worked as the News & Shopping Editor across H&G and Livingetc - one of Future Plc's sister brands - this is where she learnt to discover the best news stories, latest trends and honed her understanding of Homes and Gardens' over 100-year-old brand.
Before joining Future Plc, she worked as an interior stylist for over ten years, specialising in commercial photo shoots for luxury clients such as; Design Centre Chelsea Harbour, The Romo Group, Christopher Farr Cloth and Heal's. She has worked closely with Homes & Gardens and Livingetc for over a decade, having styled and produced editorial shoots and events for both titles over the years.