Staircase lighting ideas – 10 ways to illuminate stairs in style
Discover staircase lighting ideas to highlight the beauty of a staircase and make using it safe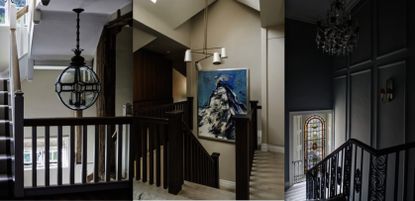 (Image credit: Future)
Staircase lighting ideas can be stunning in their own right, but they must deliver in other ways, too. Most importantly of all, they should enable good visibility so all members of the household can use the staircase without hazard.
But lighting can also be designed to show what a fabulous sculptural feature of a home the staircase is, illuminating its shape and the materials from which it's made, as part of your hallway ideas.
Be inspired by the staircase lighting ideas we've gathered here together with expert advice from design professionals.
Staircase lighting ideas
Staircase lighting illuminates a central feature of your home. 'When considering lighting, the design of staircase ideas, construction and desired effects are the key elements to consider, along with finish and texture,' says Luke Thomas, creative director of John Cullen Lighting.
'In most cases, lighting on staircases isn't purely a decorative theme, it also serves a very real function in terms of safety. Glare should be avoided and maintenance considered, whilst enhancing the form can add beauty and softness.'
1. Light the staircase from below
If your staircase is curved in shape, hallway lighting ideas combined with staircase lighting can draw attention to its shapeliness. 'Recessed uplights have been used to wash the gentle curve of the underside of the stair, and have also been set into the tread itself for wash of uplight,' explains Luke Thomas of this design.
'This boosts the general lighting levels and helps emphasize the textures and curves stairs can create.'
2. Scale up staircase lighting
Opt for staircase lighting ideas that can command attention with their proportions. 'If your staircase has a high ceiling, why not consider installing large pendant lighting or a chandelier?' suggests Louise Wicksteed, design director for Sims Hilditch interior design.
'This draws the eye and makes a statement, transforming this otherwise innocuous space into a feature of the home.'
3. Create harmony with the staircase style
Opt for staircase lighting ideas that are sympathetic to the style of the staircase itself. Here the wall lighting and ceiling light echo the materials of the staircase railing, continuing the industrial theme that makes use of black metal elements for the stringer and baluster.
A grill-style baluster is a useful way to keep the stairwell as light as possible as its structure allows both natural and artificial light through rather than blocking it.
4. Light a staircase from below
It's possible to create the illusion that the steps of an open riser staircase are floating by hiding the light source under each tread.
'When not illuminated LED tape recessed into the underside of the step is invisible, but when lit it creates a beautifully soft, floating effect,' explains Luke Thomas. 'This lights the tread below as well as casting wonderful shadows under the staircase.'
5. Factor in wall decor in planning lighting
When you're planning staircase lighting make sure it doesn't negatively impact the other decorative elements of this part of your home, such as wall decor ideas. On this staircase a large artwork fills the half landing wall, creating a focal point from both above and below. The pendant light, meanwhile, is suspended at a height that doesn't impede the view to the painting.
Note, too, that this fitting allows light to be directed at the artwork as well as directly on to the staircase to create safe passage up and down stairs.
6. Layer staircase and hall lighting
Just as in other areas of your home, plan layers of light for the staircase and hallway below for effective and attractive illumination.
You could consider stair tread lighting as well as low level lighting in the hallway to illuminate the way at floor height. It can be teamed with elegant wall lighting, as well as a pendant light that casts intricate patterns across stair runners and walls to make a truly impactful entrance to a home.
7. Opt for a chandelier
If yours is a grand hallway, hanging a chandelier might be number one on your list of staircase lighting ideas. One of these traditional fittings can be the perfect partner to a staircase that's much more than a simple way to traverse from one floor of a home to another, like this one.
A chandelier complements features such as ornate, curvaceous spindles and a scrolled handrail, and completes a traditional scheme.
8. Work with low level light
Opt for wall-recessed lights for a staircase, and there's the possibility to enjoy different effects, depending on the level at which they are fitted above the staircase treads.
'Set them higher for a wash of light, and lower in the string for more of a skimming effect across the tread,' suggests Luke Thomas.
For a staircase with niches, wall-recessed lights can be combined with spotlights or architectural up/downlights to provide ambient lighting on half landings or stair corners, he adds.
9. Add in wall lighting
Often left out of staircase lighting ideas, wall lights can play a useful and beautiful part.
'Staircases and hallways are often forgotten about in terms of lighting and interior design,' says Louise Wicksteed. 'However, these spaces are important parts of the home, acting as a connection between the upper and lower floors and creating flow.
'With this in mind, why not consider the lighting choices throughout the rest of the home and how they might work in this space? For instance, wall lighting works well positioned on the wall of a staircase, gently lighting the way and adding interest.'
10. Contrast lines
Bring interest to the stairway area by contrasting the lines of the staircase with those of the lighting. Here, the straight lines of the pendant lighting which descend through its void create contrast with the curves of the sculptural helical staircase.
The clear glass shades of the pendant lighting ensure the view through to the staircase isn't obscured either, but the globes also stand out against the black backdrop for a scheme where every element plays its part.
How do you light up a dark staircase?
To light up a dark staircase, you may need different light sources. Create light from above with pendant lighting, which can provide ambient light for the area, or use recessed ceiling lights in a flat ceiling to cast light downwards.
Meanwhile, wall-recessed stair lights can illuminate the treads effectively, and wall lights can be an elegant addition. If you opt for the latter, bear in mind that the light fitting shouldn't impede users of the staircase especially if it is already a narrow one.
Lighting ideas should be complemented by decor strategies that multiply both artificial and natural light on a dark staircase. Choose wall paint colors that will reflect rather than absorb light to brighten the area. The stairs themselves can be painted in white as well, as can balusters.
Also consider replacing artwork with decorative mirrors to make a dark staircase lighter.
How do you decorate stairs with lights?
Staircase lighting should always ensure that circulation is safe. However, staircase lighting can be decorative, too.
Wall-recessed stair lights can be a functional addition, but can also highlight the beauty of the material from which the staircase is constructed or show off a traditional stair runner.
Open-riser staircases can be lit from below to magical effect, while LED strips can also be fitted either side of a staircase for a contemporary look.
Uplights below a sculptural staircase can highlight its shape, and they can equally be used to wash light up a staircase wall in brick or stone, illuminating the texture and color.
Pendant lights can also be highly decorative. Choose a shade that casts patterns, or suspend them through the void of the staircase.
Sign up to the Homes & Gardens newsletter
Decor Ideas. Project Inspiration. Expert Advice. Delivered to your inbox.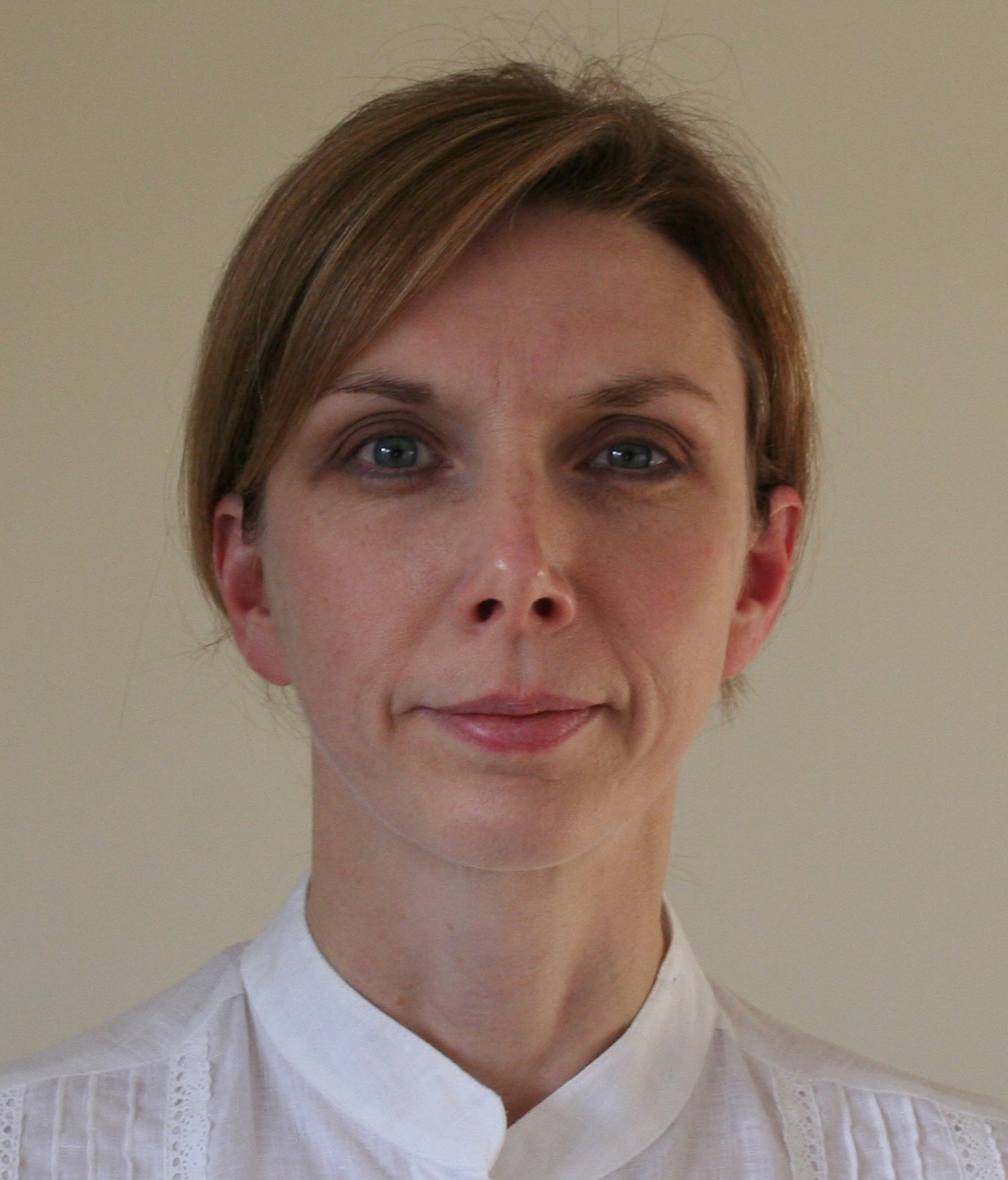 Sarah is a freelance journalist and editor. Previously executive editor of Ideal Home, she's specialized in interiors, property and gardens for over 20 years, and covers interior design, house design, gardens, and cleaning and organizing a home for H&G. She's written for websites, including Houzz, Channel 4's flagship website, 4Homes, and Future's T3; national newspapers, including The Guardian; and magazines including Future's Country Homes & Interiors, Homebuilding & Renovating, Period Living, and Style at Home, as well as House Beautiful, Good Homes, Grand Designs, Homes & Antiques, LandLove and The English Home among others. It's no big surprise that she likes to put what she writes about into practice, and is a serial house renovator.