5 bed sheet colors to avoid – experts warn against using these common colors in the bedroom
From white (yes, white bed sheets!) to red and light blue linens – dressing your bed in these colors may be preventing you from getting a great night's sleep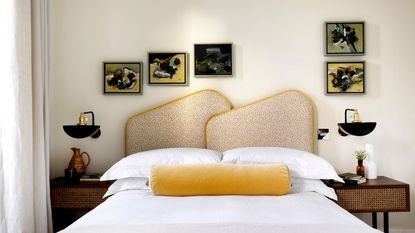 (Image credit: Pandora Taylor )
Color has an impact in every room of the home, but none more so than the bedroom. While it is important that this intimate space looks good, it is even more vital that it does good. The bed sheet color you choose is one of the most influential tools you have for your well-being, as dressing your bed in the wrong shade could be the cause of a bad night's sleep.
Changing your bedding is a simple and affordable way to switch up the style and tone of your space. We all know blue hues evoke a sense of calm, green vitality and freshness, yellows of joy. A bed is always the focal point of your bedroom, so the sheets you have can be just as impactful as the wall color.
White is the most common bed sheet choice, but interior designers are starting to suggest staying away. So if you're struggling to get to sleep or want to make your bedroom feel all that more relaxing, these are the bed sheet colors to avoid, and the hues you should opt for instead:
5 bed sheet colors to avoid – according to experts
From light blue to black and white, these are the colors to avoid when investing in the best bed sheets for you.
However, it is worth noting that if you have any of these colors, and love how they look in your space, don't worry. There's always something you can do to work with what you like. The bedding you choose should be personal to your sleep needs and interior style.
1. White
This is a controversial one. White bed sheets have been a treasured favorite for generations, adding freshness and simplicity to any bedroom. However, sleep experts warn that this timeless - but obvious - bedroom idea may be a common bedding mistake. White sheets could be impacting your sleep for two reasons.
The first is that they can make a room feel too clinical. 'While white bed sheets may be crisp and clean looking, they can also give off a sterile feeling in your bedroom,' warns Robert Pagano, the co-founder of Sleepline. He adds that, if you're aiming for a 'warm, cozy' aesthetic in your bedroom, this popular choice is not the best option.
The second factor is that bright white keeps the brain awake. Certified Sleep Science Coach and the Founder of Sleeping Ocean, Alex Savy, similarly warns against 'ivory white or any other shade of bright white'. These can impact your sleep as they hold daylight connotations. 'It's better to go with off-white or beige sheets because bright white fabrics may be too stimulating for the brain. It might associate them with daylight, which can lead to decreased levels of a sleep-inducing hormone called melatonin,' he says.
Alex Savy is a Sleep Science Coach certified by Spencer Institute and founder at Sleepingocean.
Alex's journey to the world of sleep product reviews started when he first read his favorite book on sleep. With time, Alex Savy began to understand how big of a role a mattress and other sleep accessories play when it comes to restful slumber. That's why Alex Savy decided to start reviewing mattresses and other sleep products. Having written over 100 articles about sleep and sleep-related products, Alex Savy enjoys diving deep into the topic and discovering what can help people get a good night's rest.
2. Light blue
Light blue may be admired for its therapeutic, sky-like qualities, but experts urge against this natural hue in the bedroom. In the same way that Alex avoids white for its stimulation, he explains that light blue is similarly provocative. 'Light blue is a cool color that can also create an illusion of daylight,' he says. 'It's better to choose dark blue and navy bed sheets instead.'
3. Red
When deciding on bedroom color ideas, you would be forgiven for thinking that a deep colour like red is a suitable shade for the space.
However, as sleep expert and MattressNextDay CEO, Martin Seeley, explains, the 'color of love' is too overpowering for bedtime. 'Studies have shown that red has such a powerful pigment that it can even provoke aggression or anger, which is the opposite of what you want when falling asleep,' Martin says. 'Instead, you want feelings of tranquillity and for your heart rate to be slowing down.'
Alex adds that bright colors, such as red, yellow, and orange, may remind the brain of daylight associations. 'Naturally, this can lead to reduced melatonin production, causing delayed sleep or other related issues,' he adds.
4. Brown
Robert states that 'brown bed sheets can make a room look dull and uninviting.'
'While a neutral brown or beige color can encourage a feeling of calmness at night, the same can't be said for dark brown,' adds Martin. Brown bed sheets can leave your room feeling dreary and depressing, making it harder for a person to fall asleep at night. The problems may continue when the sun rises, too. Martin explains that this dark color can also make it harder for a person to 'find the motivation to leave their bed on a morning.' So, it is a hue to avoid if you're not a morning person.
5. Black
'Naturally, the same can be said for the darkest color of them all – black. While the tone is reminiscent of nighttime and, therefore, suggests that it'd make the perfect pick for a duvet color, this certainly isn't the case,' Martin says. 'Black provokes negative feelings such as 'sadness, anger, and fear – all of which can keep you up at night.'
Robert agrees. 'Black bed sheets can give off [an aesthetic] that feels too dark and serious for some bedrooms. If you're looking for a tranquil and relaxing atmosphere in your bedroom, you might want to avoid black bed sheets,' he adds.
The colors to choose instead
So, you know which colors to avoid, but which are best? These are the bed sheet colors to improve sleep, according to experts. As a sleep expert, I've tried out all of these bed sheets and can confirm I have no trouble sleeping. Thinking about switching your sheets? You won't know until you try:
Blue
Brooklinen Organic Hardcore Sheet Bundle
Sizes: Twin, queen, king
Material: 100% long-staple organic percale
Colors: 14
OEKO-TEK certified: Yes
+ Eco-conscious
+ Hotel feel
- More expensive
Blue is associated with relaxation and serenity. Having blue bedding can help contribute to the calmness of a room. These Brooklinen sheets have a percale weave which gives a hotel feel. Sleep under these sheets and it's like you're in a vacation retreat.
Pink
Sijo AiryWeight Eucalyptus Sheet Set
Sizes: Twin, twin XL, full, queen, king, California king
Material: 100% TENCEL™ Lyocell Eucalyptus
Colors: 7
OEKO-TEK certified: Yes
+ Cool to the touch
+ Great price
- Prone to wrinkling
Pink is said to have therapeutic qualities, helping to reduce blood pressure and let you drift off into a peaceful slumber. These light pink sheets from Sijo Home are also cool to the touch and have a silky finish that looks great on the bed.
Green
Bed Threads Linen Sheet Set
Sizes: Full, Queen, King, California King
Material: 100% French flax linen
Colors: 21
OEKO-TEK certified: Yes
+ Super soft
+ Beautiful selection of colors
- Advised not to tumble dry or iron
Green reminds us of nature, and a sage hue especially will help enhance a connection to the outdoors. Linen bed sheets, being made of a natural material, in green, are the ultimate bedding type to choose if you're looking to inject freshness and tranquillity.
FAQ
Is it better to have light or dark sheets?
It's said to be better to have darker bed sheets in your bedroom because lighter bedding can promote a feeling of alertness and remind the brain of daylight hours. In fact, experts suggest you should never use white bed sheets as they can distract the mind, keeping you awake at night. Darker bedding is therefore better for sleep. When it comes to style too, lighter bedding can make a space look too clinical and sanitary. Instead, experts suggest tapping into the current grey or green bedding trend. These both make a bed look warm and inviting.
---
It is worth having two sets of bed sheets you can alternate between, so when it comes to changing your bedding you can switch up your bedroom style too. If you already have some bedding you love but want to try a different color to see how it may affect your sleep and the look of your room, you should buy a second set.
Sign up to the Homes & Gardens newsletter
Decor Ideas. Project Inspiration. Expert Advice. Delivered to your inbox.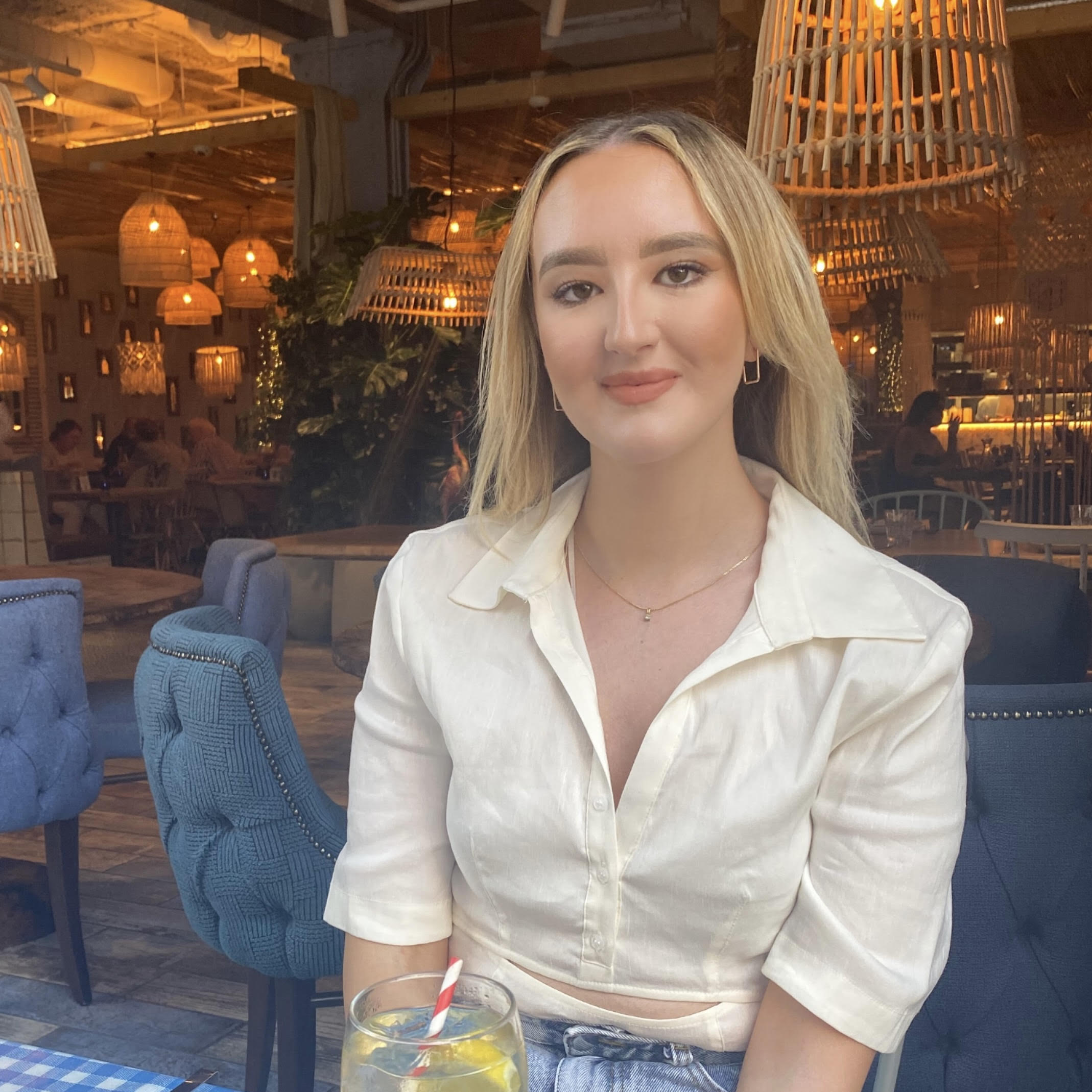 Louise is your eCommerce Editor and sleep specialist to help you wind down well. A connoisseur of the mattress world, Louise previously covered sleep and wellness (as well as the occasional organizational buy) at Real Homes, and has tried, tested, and reviewed some of the buys for your bedroom. With an MA in International Journalism and PR experience, Louise brings bags of bedding expertise and enjoys nothing more than helping readers find solutions and products that best suit their sleep needs.