6 bedroom cleaning hacks that don't work – and what to do instead
These methods may be quick, but the saved time is not worth the risk!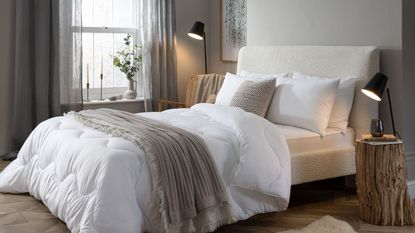 (Image credit: Fine Bedding Co.)
Bedrooms often don't need as deep a clean as spaces such as the bathroom or kitchen, so it makes logical sense to 'hack' them. However, many bedroom cleaning techniques we see online don't work as well as we might expect.
Cleaning our bedrooms properly is important for our health and well-being, as a build-up of dust and germs can actually make our sleep space into one of the most unhygienic spots in our homes.
Here, we round up six bedroom cleaning hacks that don't work and explain what to do instead, with tips from professionals. So we can keep our rooms hygienic and sleep with peace of mind.
Bedroom cleaning hacks that don't work
While we are all for clever cleaning tips, it is vital that they actually work. It is also important that they save you time. Here is what the experts think we should be avoiding.
1. Using a lint roller to dust everything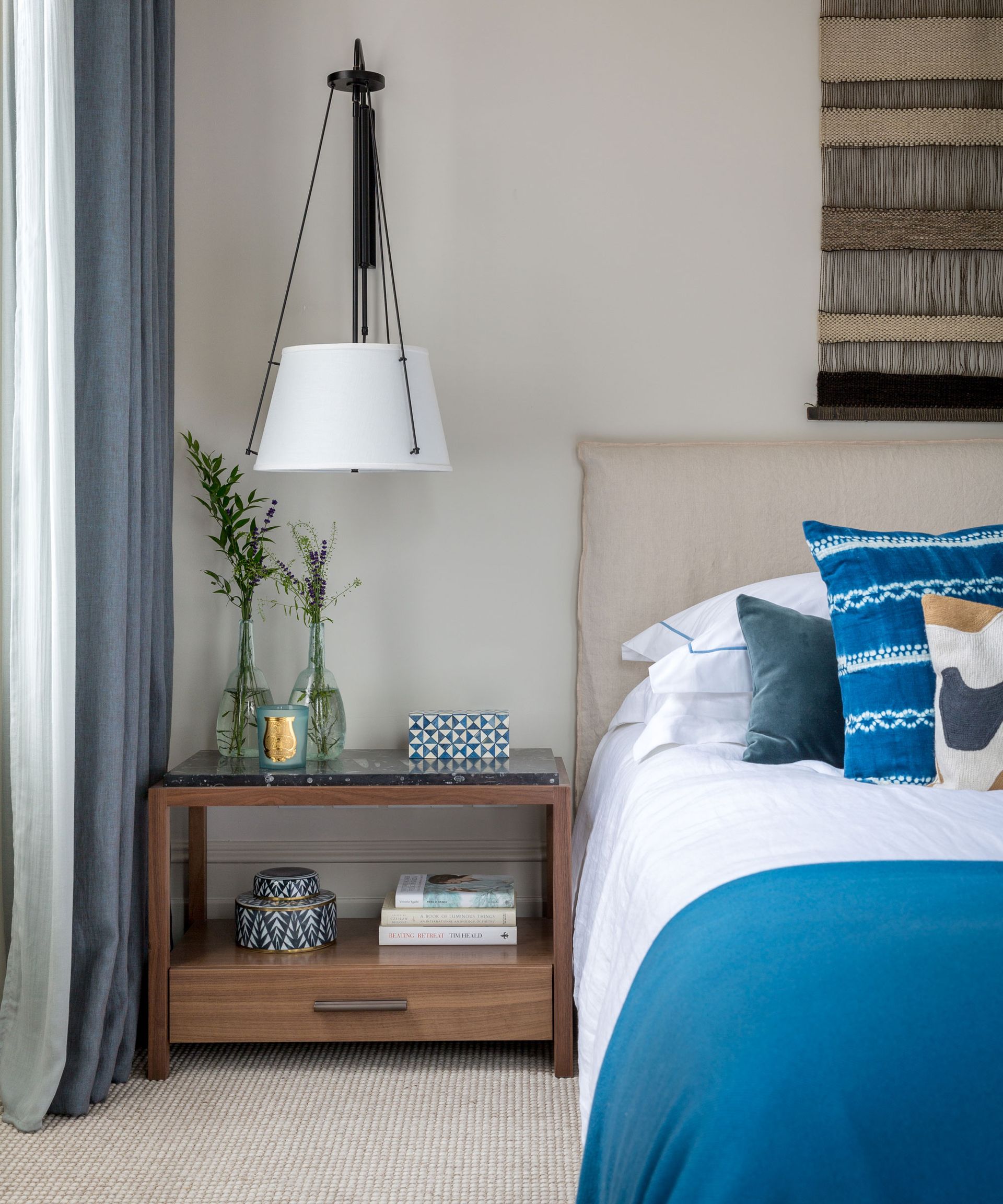 Lint rollers are regularly used for more than just removing lint from clothes or removing pet hair from fabric – they are also a handy tool for dusting smaller fabric surfaces such as lampshades.
This method has been taken a little too far, however, being used to dust nightstands, dressers, and even beds. This, cleaning expert Karina Toner of Spekless Cleaning says, is nothing short of impractical.
'The adhesive on the roller is not strong enough to pick up all of the dust and dirt, and it can take a long time to cover a large area,' she comments. 'Using a microfiber cloth and all-purpose cleaner is a more effective way to dust and clean surfaces in the bedroom.'
Karina is the Operations Manager at Spekless Cleaning, a trusted maid service based in Washington D.C. The team has more than five years of experience providing top-quality cleaning services for both residential and commercial clients. Karina oversees every aspect of the business, ensuring that every client gets the same top-notch service and a spotless clean every time.
2. Using a vodka spray for mattresses
Cleaning a mattress is not a quick task – especially if you opt to clean with baking soda. Because of this, it's tempting to look for ways to save time, like using a vodka spray to sanitize. However, experts warn this is actually doing more harm than good.
'While vodka can help kill odor-causing bacteria, it can also seep into the mattress and damage it over time,' explains Tamara Nunes, cleaning expert and owner of Neat Nelly Cleaning Services.
There are very few ways to hack mattress cleaning, Tamara adds. She recommends sprinkling baking soda over the mattress and letting it sit for a few hours before using a vacuum cleaner to clear it up.
'This will help absorb any odors and leave your mattress feeling fresh,' she says.
Tamara Nunes founded Neat Nelly in 2017 as a side business when she was pregnant. After several well-received jobs and excellent reviews, she decided to take the role full time, expanding the business to create a full cleaning team based in Washington DC.
3. Relying on dryer sheets to prevent dust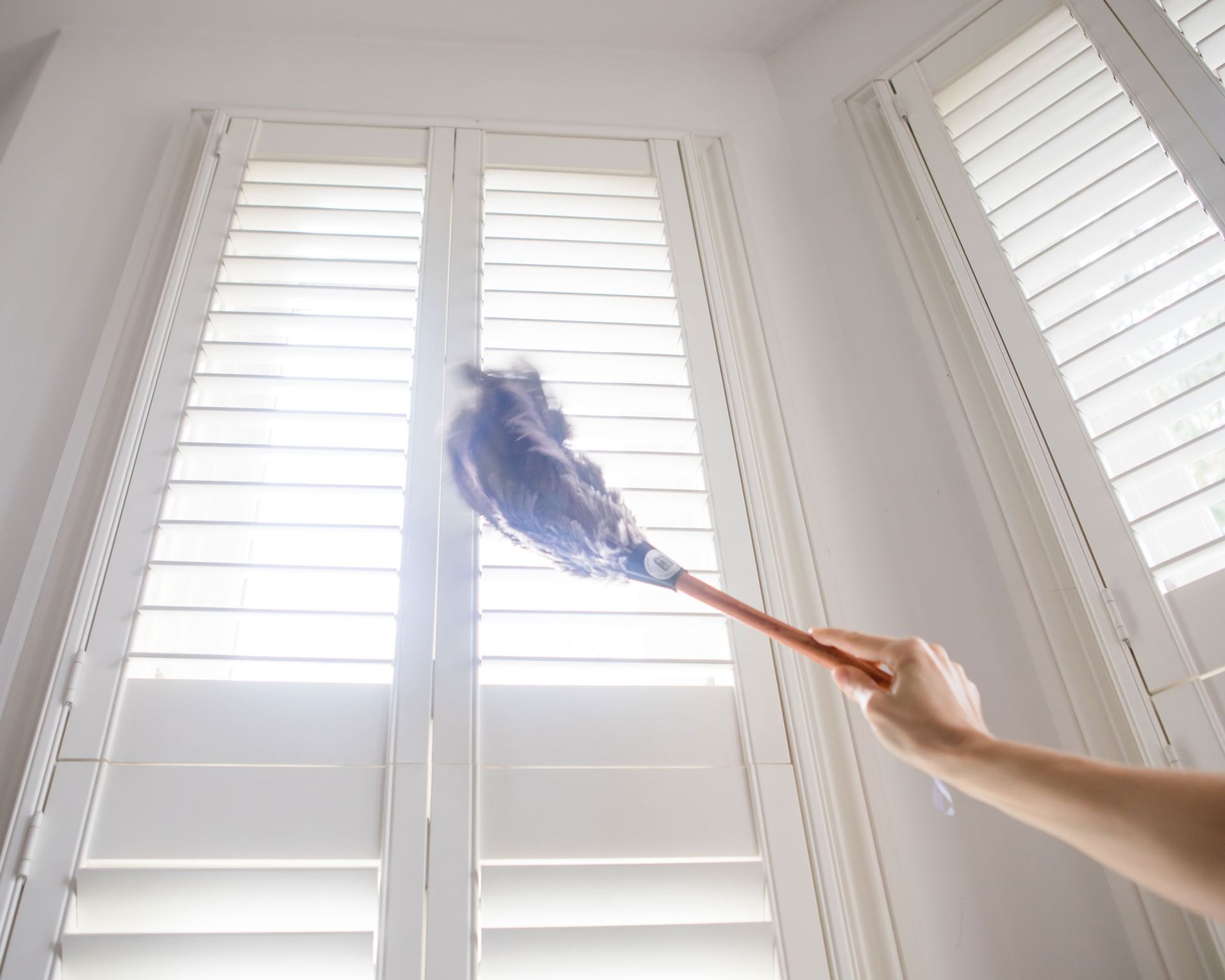 Bedrooms are some of the dustiest rooms in the house as we spend so many hours sleeping and getting ready in them – especially when brushing hair and moving worn clothes around. Trying to prevent dust is, therefore, at the top of many of our minds when trying to clean our bedrooms quickly.
The dryer sheet hack to clean baseboards is ideal for quickly picking up dust and has quickly become a go-to for 'preventing' dust on all of our bedroom surfaces. The residue left behind by these sheets, however, often attracts more dust in the long run, warns Karina Toner.
'Using a damp microfiber cloth from Amazon or a mop is an effective way to remove dust without leaving a residue,' she suggests. Alternatively, invest in an air purifier to help combat dust in the air before it has the chance to settle.
4. Washing comforters in too small a washing machine
If you have a small washing machine, an extra large comforter, or are trying to wash a down comforter, then you may not be doing much in the way of cleaning at all.
'Throwing a duvet into the washing machine will not get stains and dirt out,' explains Idan Drouian, professional dry cleaner and founder of Vaughan Dry Cleaning. 'Most washing machines won't be large enough to fit a duvet and will result in an uneven wash if it does.'
Idan suggests bringing your comforter to a professional laundry service with larger machines, and vacuuming your comforter in between washes to keep it fresh.
5. Throwing pillows into the washing machine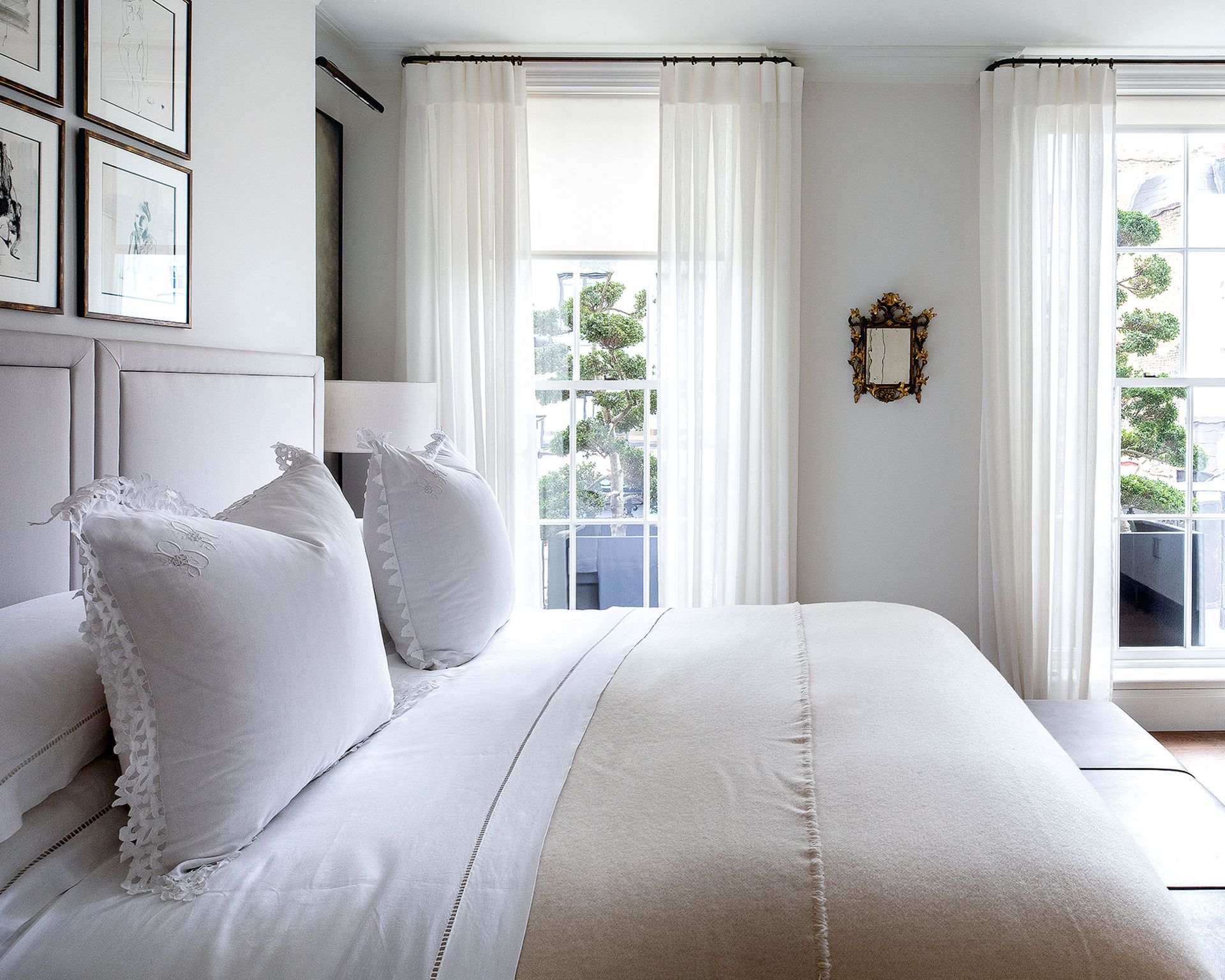 While you can wash pillows in the washing machine, not all pillows are created equal. Throwing your pillows into your laundry without checking the laundry symbols may be a quick hack for speed cleaning a bedroom, but it could be causing irreparable damage.
'Foam and polyester pillows need to be hand washed to prevent damaging the fibers which can lead to poor sleep,' warns dry cleaning expert Idan Drouian. 'How you dry them is important too, with air drying preferable to speed-drying in a tumble dryer to help them maintain their shape. On a more serious note, some pillow materials do not respond well to being heated – leading to a potential fire hazard when put in a dryer. These methods may be quick, but the saved time is not worth the risk!'
6. Getting rid of mold with hydrogen peroxide
Bedrooms are a common spot for mold development, even if you might not consider it when checking for mold in your house. We let out a lot of moisture through breathing in the night, which is only made worse if we share a room or sleep with windows and doors closed.
Getting rid of black mold in this environment is essential for our health, but reaching for the bathroom bleach or some hydrogen peroxide is the worst thing we could be doing, says moisture and plumbing experts Rich Mullins, CEO of H2O plumbing.
'These mixtures are effective for removing the mold but they don't actually kill the mold or its toxins permanently,' he warns. 'This increases the chance of recurrence.'
Instead, it is a good idea to use vinegar to kill mold. Not only has it been proven to kill mold spores more effectively, but it is also a good non-toxic option for a space like a bedroom.
To prevent mold in the bedroom, sleep with a door or window open to help moisture escape, or opt for a dehumidifier to keep humidity down in the room.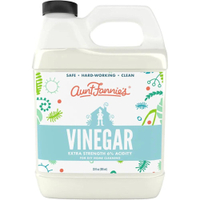 6% Distilled White Cleaning Vinegar | $11.99 at Amazon
This specially formulated white vinegar with cleaning strength at 6% acidity kills mold and breaks down grease, mineral deposits, lime scale, and built-up film for a clean space with no residue left behind and no rinsing required.
FAQs
How do you clean your bedroom fast without getting bored?
A great way to clean a bedroom quickly without getting bored is to put something you enjoy in the background such as some music, or a TV show or movie that you have seen before. This will help to make cleaning less of a chore as you are still able to do something that is considered 'downtime' while tackling your to-do list. Pairing this with some clever quick cleaning challenges such as working to a timer, or planning in rewards, will help.
What three things should you prioritize when cleaning a bedroom?
When cleaning a bedroom it is best to prioritize cleaning your bed either by changing sheets or vacuuming, dusting surfaces such as nightstands and bed frames, and removing clutter to help keep it tidy and organized.
---
There are plenty of other tricks for cleaning a room fast that have been proven to work when trying to tackle a bedroom quickly – especially when you stay on top of your chores and know how often to clean your bedroom to prevent dust and dirt from getting out of control.
Sign up to the Homes & Gardens newsletter
Decor Ideas. Project Inspiration. Expert Advice. Delivered to your inbox.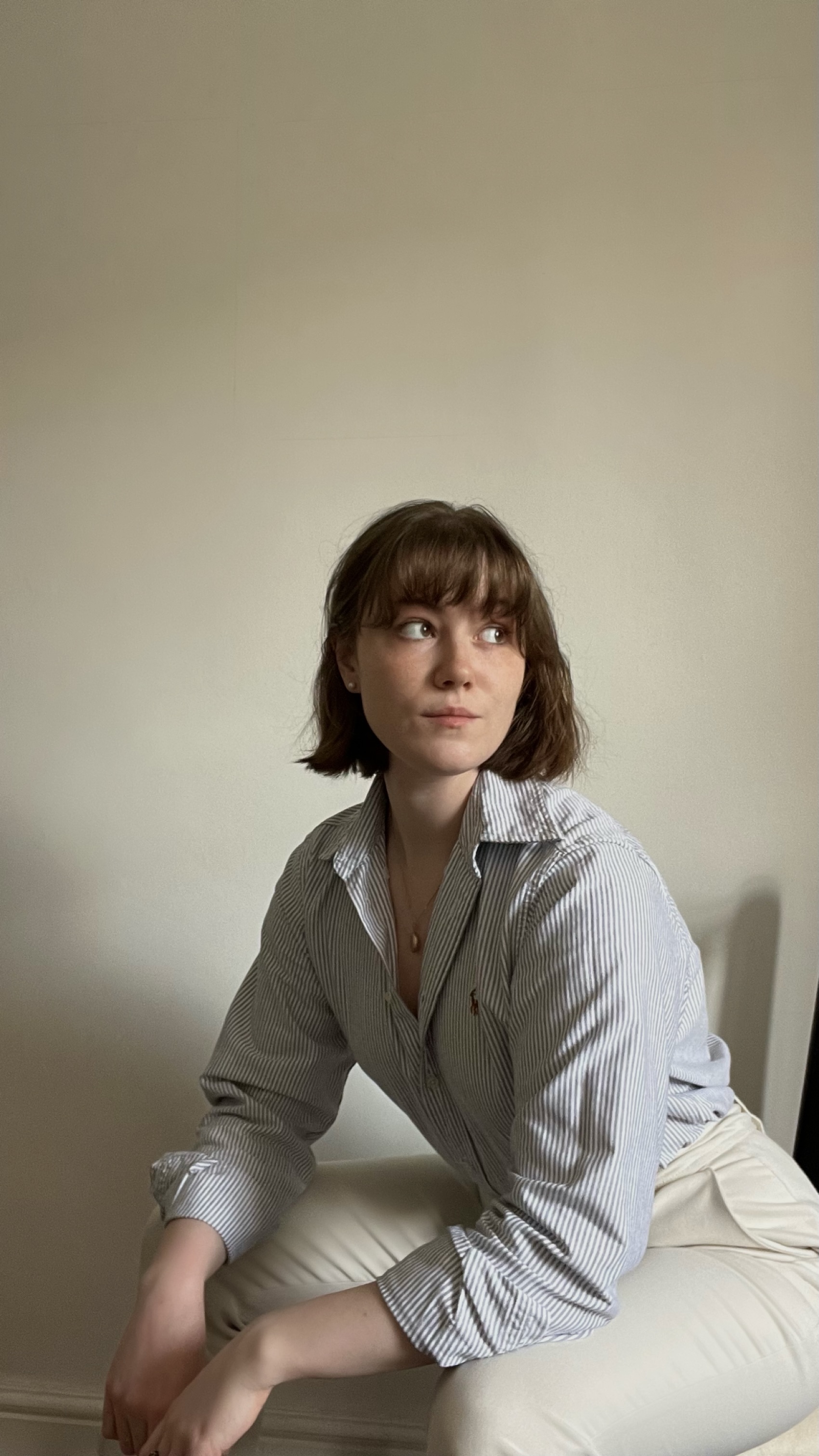 Chiana has been at Homes & Gardens for a year, having started her journey in interior journalism as part of the graduate program. She spends most of her time producing content for the Solved section of the website, helping readers get the most out of their homes through clever decluttering, cleaning, and tidying tips – many of which she tests and reviews herself in her home in Lancaster to ensure they will consistently deliver for her readers and dabbles in the latest design trends. She also has a first-class degree in Literature from Lancaster University.