Closet door ideas – 11 design-forward surfaces
Pick interesting closet door ideas and you can create an attractive focal point and introduce color and texture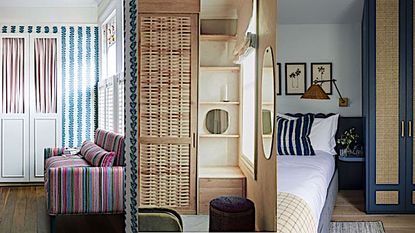 (Image credit: Mary Wadsworth / Project by House of Grey / photograph by Michael Sinclair / Kitesgrove)
Sign up to the Homes & Gardens newsletter
Decor Ideas. Project Inspiration. Expert Advice. Delivered to your inbox.
Thank you for signing up to Homes & Gardens. You will receive a verification email shortly.
There was a problem. Please refresh the page and try again.
Closet doors aren't always given the thought they deserve. Very often, we are far more invested on what's behind them and what that can offer us in terms of hiding away clothes, shoes and everything else we stash away in our bedrooms or dressing spaces.
But whether you are looking for doors for walk-in closets or for closets within a bedroom, it is worth carefully considering the materials, finishes and silhouettes you choose because they will have an enormous impact the space, making it feel cozier, brighter, richer in texture, bigger even.
Here, we look at the very best closet door ideas to inspire you.
Closet door ideas
'Ask yourself what your room is lacking – is it small and dark, and therefore in need of light-colored, glossy or mirrored closet doors? Or perhaps it's lacking in architectural interest and therefore in need of texture and interesting framing? Or perhaps your room has a distinct, period feel and you need to choose closet door ideas to match?' asks Lucy Searle, Editor in Chief, Homes & Gardens.
1. Millwork offers a casual yet decorative style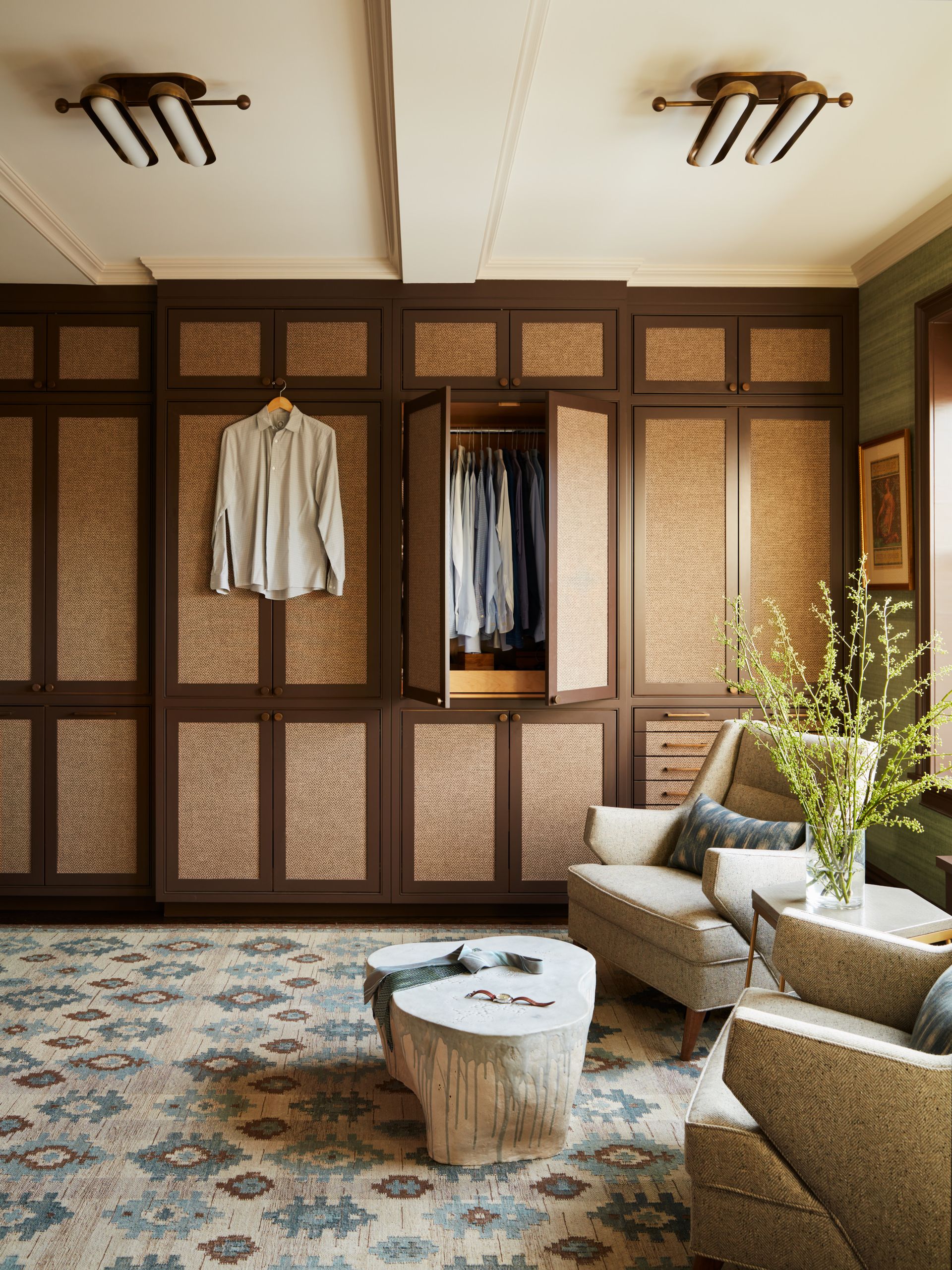 Looking for traditional dressing room ideas? Think: millwork.
'Inspired by men's suiting, the handsome custom millwork inset makes this closet functional, creates a warm and cozy feeling, and brings a sophisticated dressing room feel to the space,' says Gideon Mendelson, founder and creative director at Mendelson Group.
2. Soften a room with curtained closet doors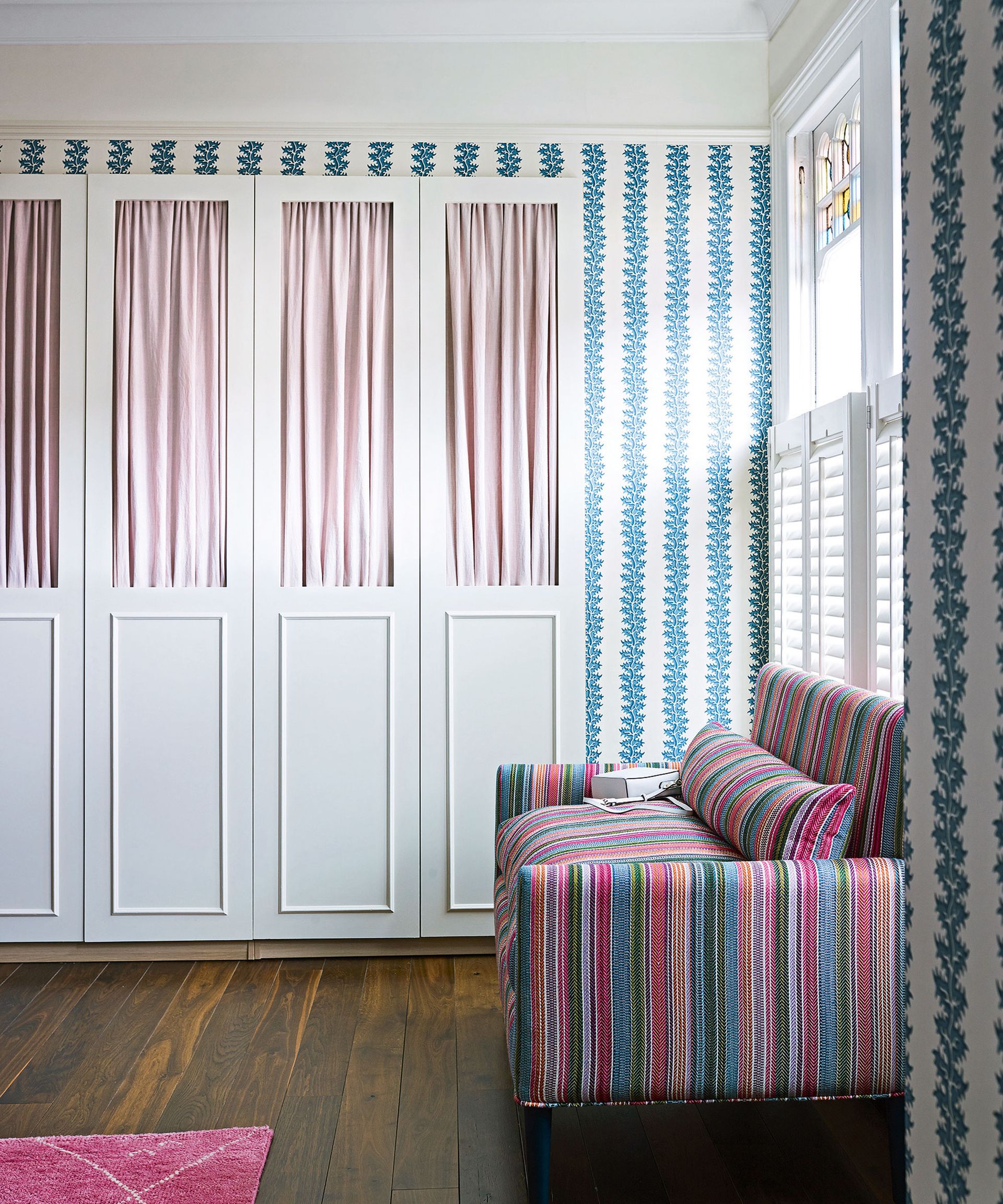 'Closet doors shouldn't be limited to solid or opaque materials,' says Melanie Griffiths, editor, Period Living. 'Instead, consider curtain closet ideas, which will not just bring color and pattern to the space, but can also bring diffused lighting to the space at night if you install closet lighting.'
3. Add subtle texture with gessoed doors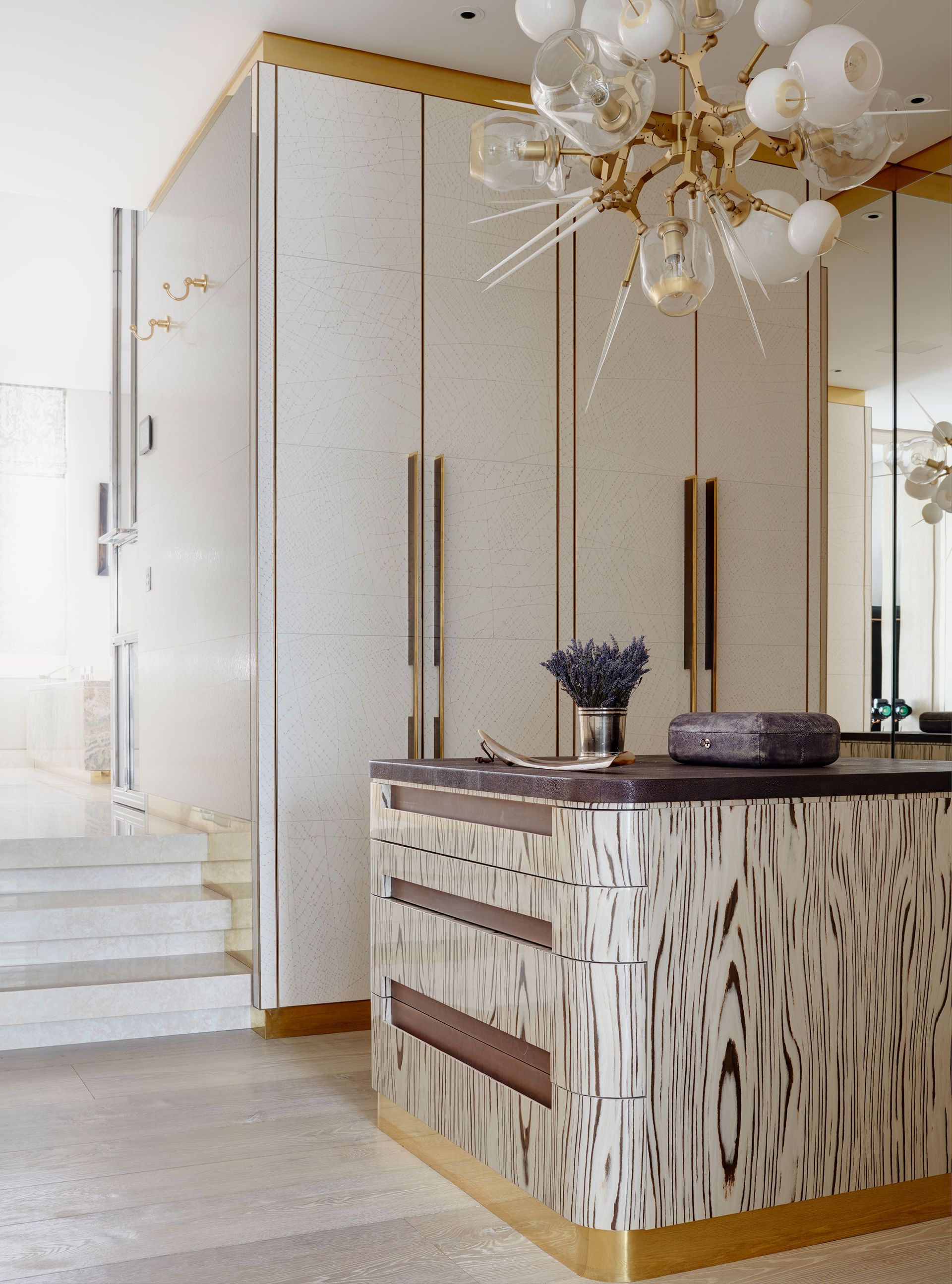 Closet doors can be the focal point of a walk-in space, so why not consider unusual materials?
'We source incredible materials for closet doors and this project featured cracked gesso – the creamy tones of the gesso are the perfect foil to the veined marble and rich textiles in the adjoining bathroom,' says Fameed Khalique, founder of Fameed Khalique.
4. Choose high gloss for a sleek finish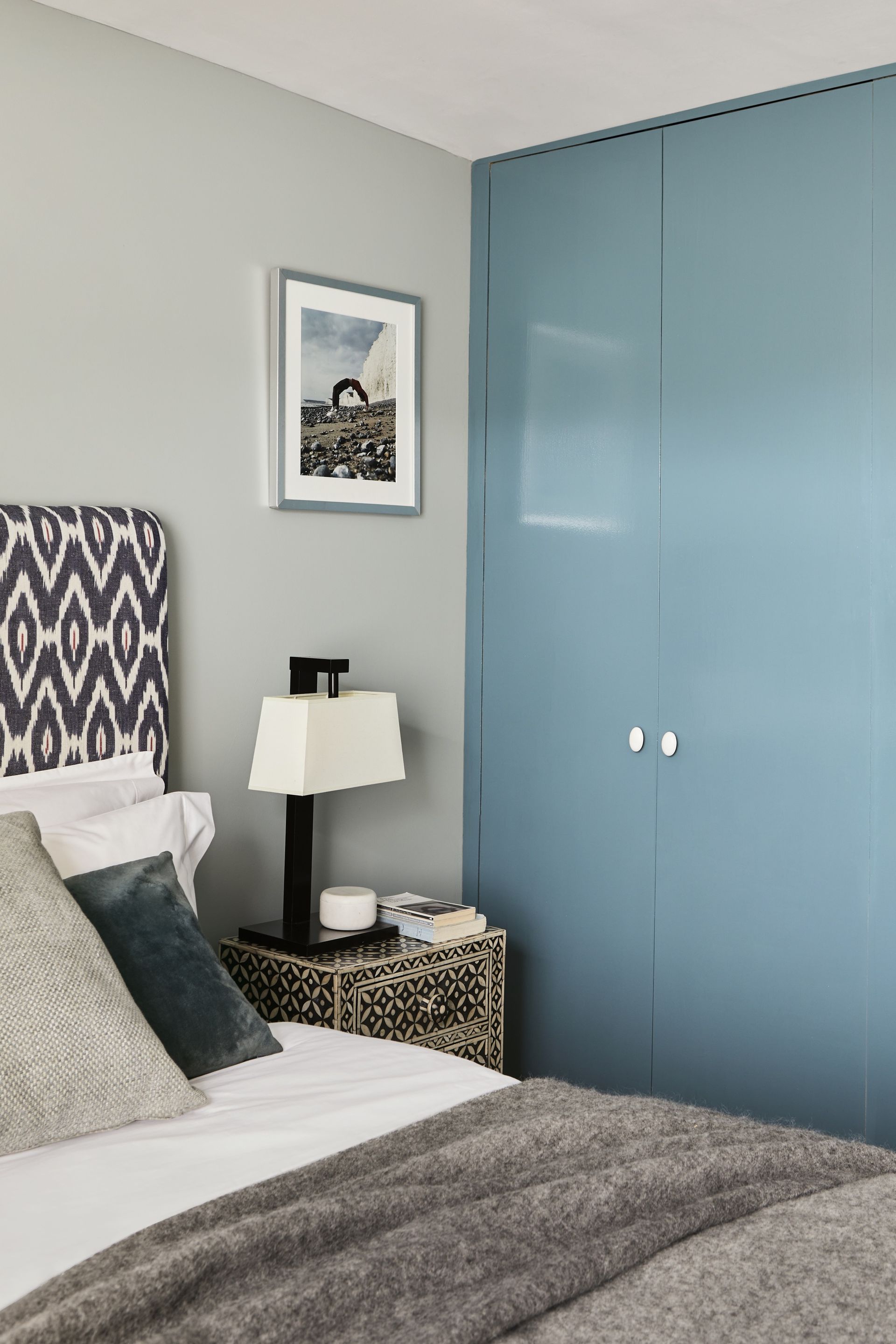 Whether you're looking for small closet ideas or want to make a small bedroom look bigger, a gloss finish can be a great choice.
'On this closet, a high-gloss finish intensifies the blue of Burlington Arcade™ No. 216 for a more contemporary feel. In the smaller space, the gloss finishes bounces light around the bedroom for a brighter and airier scheme, is very hard-wearing and contrasts softly with the glossy neutral shade Museum™ No. 151 on the walls,' says Dominic Myland, CEO at Mylands.
5. Let in more light with glass closet doors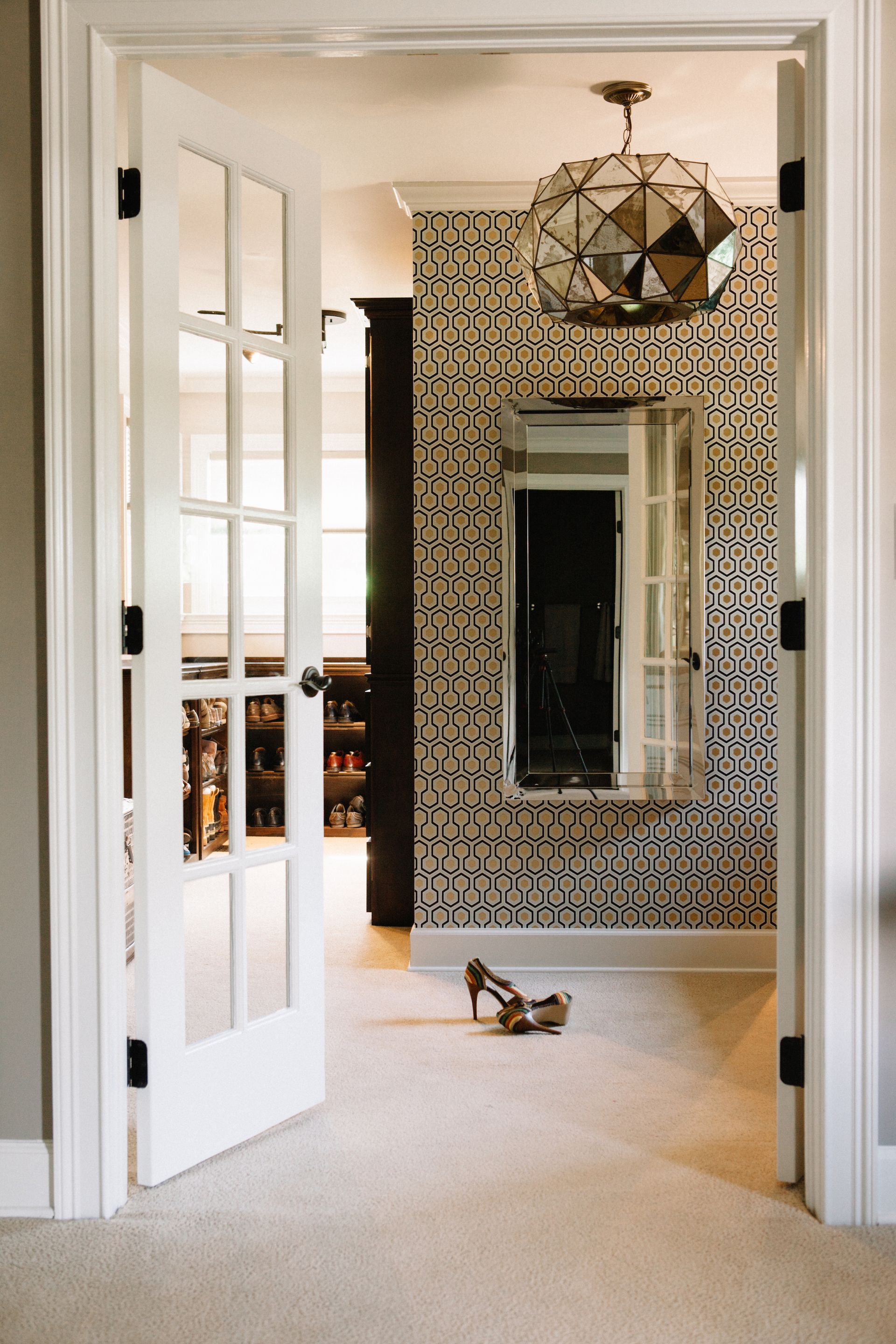 If you are looking to turn a room into a walk-in closet and need to bring light into the space, glazed doors can be the best solution; they can also make a smaller bedroom feel larger because you can link the spaces visually.
'These classic French-style doors were the perfect way to boast a glimpse of the focal wall with geometric wallpaper and full-length mirror,' says Jessica Davis, founder and principal designer of JL Design.
6. Natural materials offer an artisan quality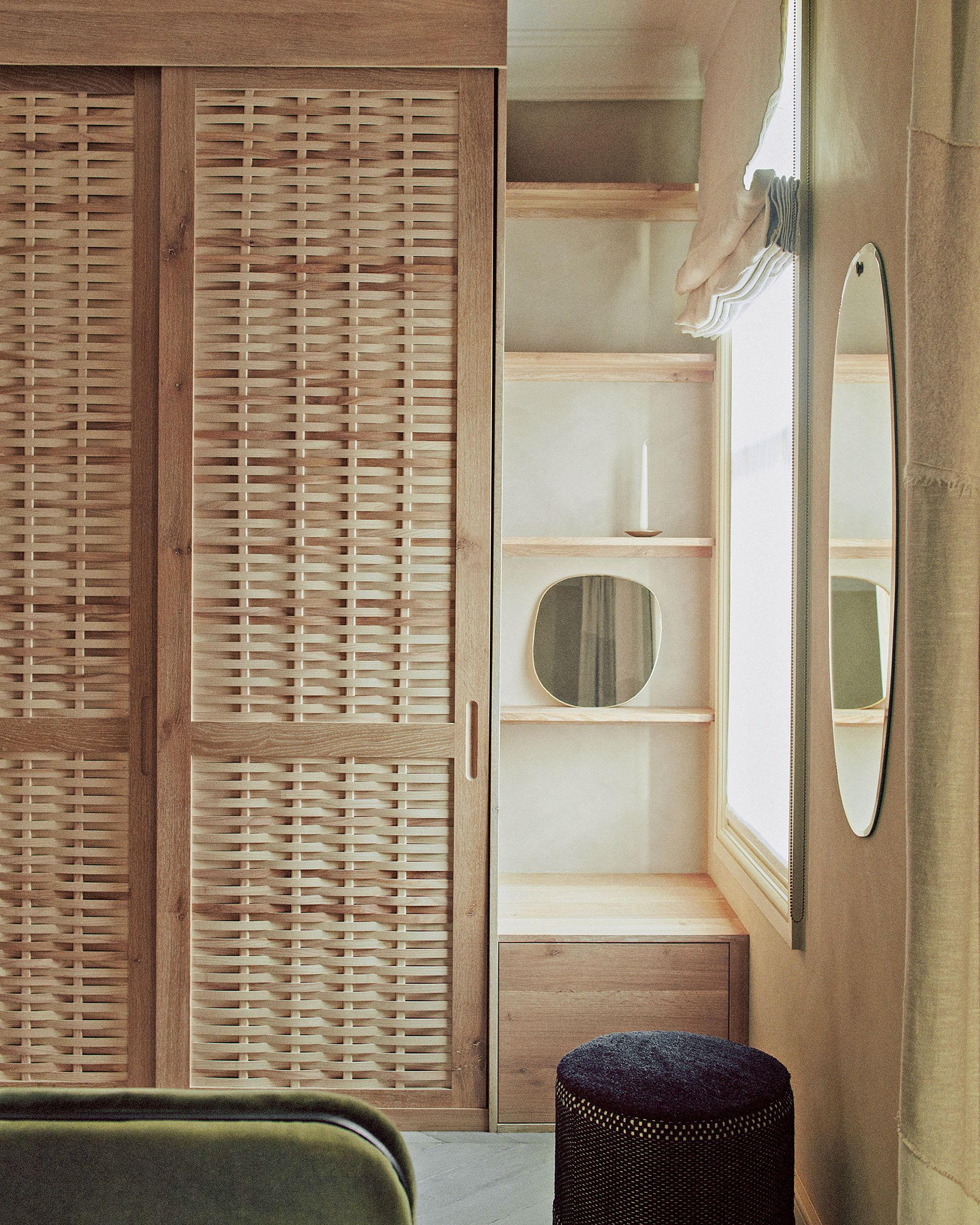 'These beautiful wooden closet doors with woven detailing will work with any color scheme. Investing in bespoke closet doors is a commitment but one that is worth every penny as they can bring alive a space that was previously not working. Intricate woodwork designs offer a decorative touch even in a pared back neutral space,' says Jennifer Ebert, digital editor, Homes & Gardens.
7. Create visual space with an all-white scheme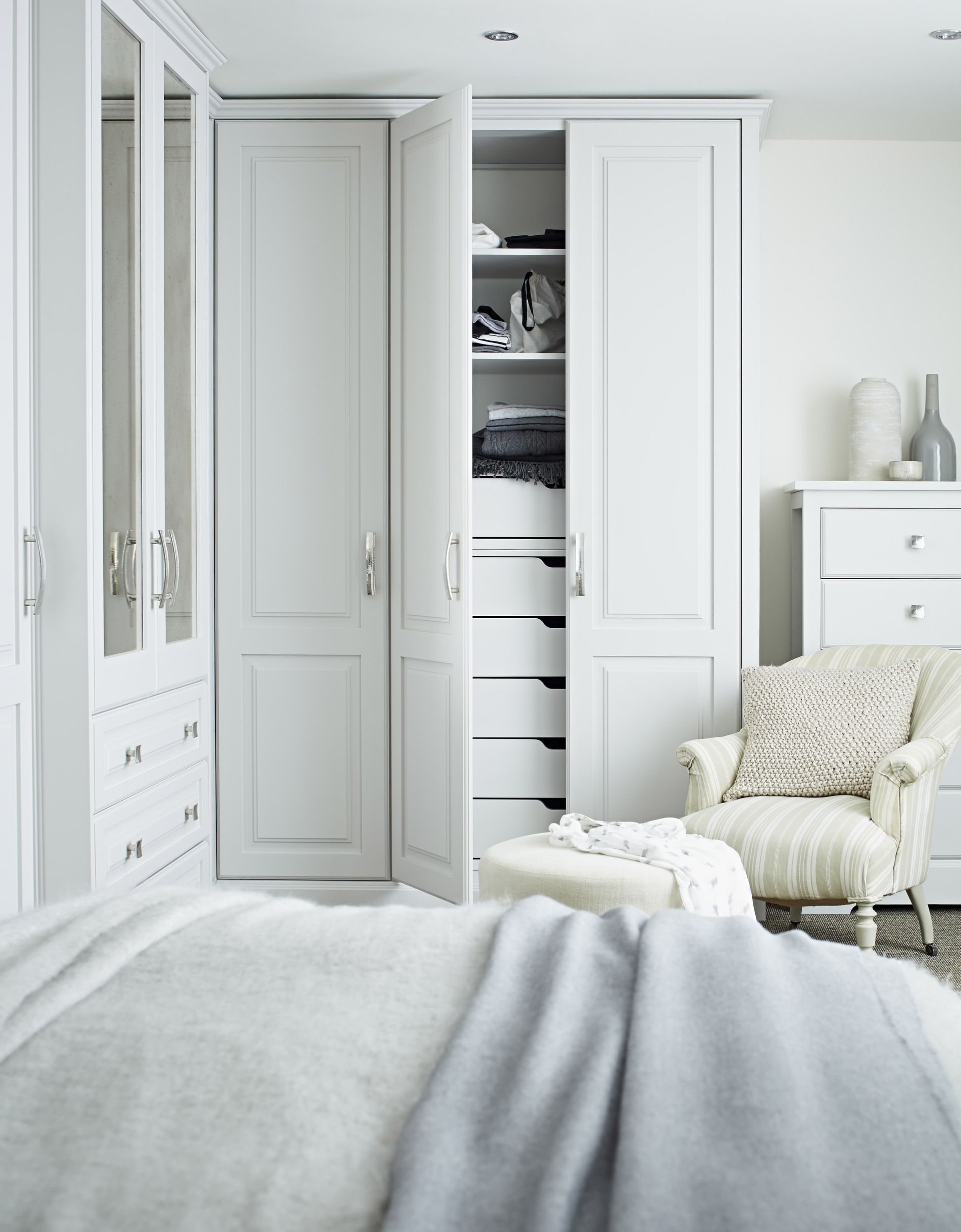 Bedroom storage ideas will create a profound impact on your space, so think carefully if your closet doors loom over your bed about the effect they will have.
'Choosing closet doors is very different to choosing kitchen cabinet doors. Think about softer designs such as our lay-on Artisan and Shaker cabinetry which has a softer aesthetic. Calmer, softer shades such as whites and off-whites are a really good choice because they help create a sense of serenity in the bedroom space,' says Rebecca Nokes, head of design and brand creative at John Lewis of Hungerford.
8. Make closet a standout feature with a bright color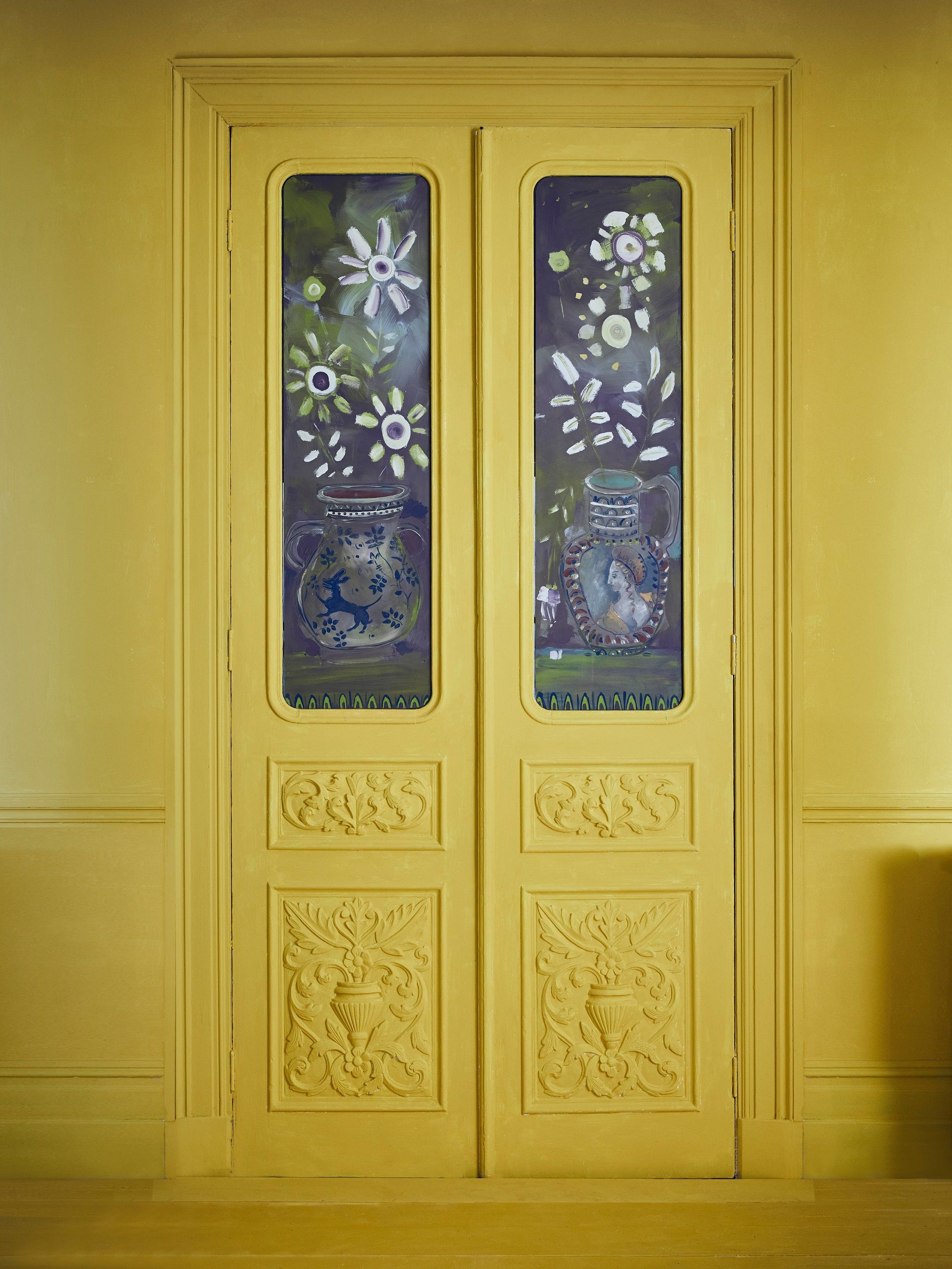 Looking to use dramatic bedroom color ideas for impact? Why not continue that bold color on to the closet doors?
'Painting furniture that can't be moved can transform a whole room. These doors have been painted in the same color as the walls, baseboard and floor which is an excellent way to make a massive monochromatic impact without involving too many different paint colors, techniques, or brushes (i.e. less washing up!),' says color and paint expert, Annie Sloan.
9. Introduce rattan as new texture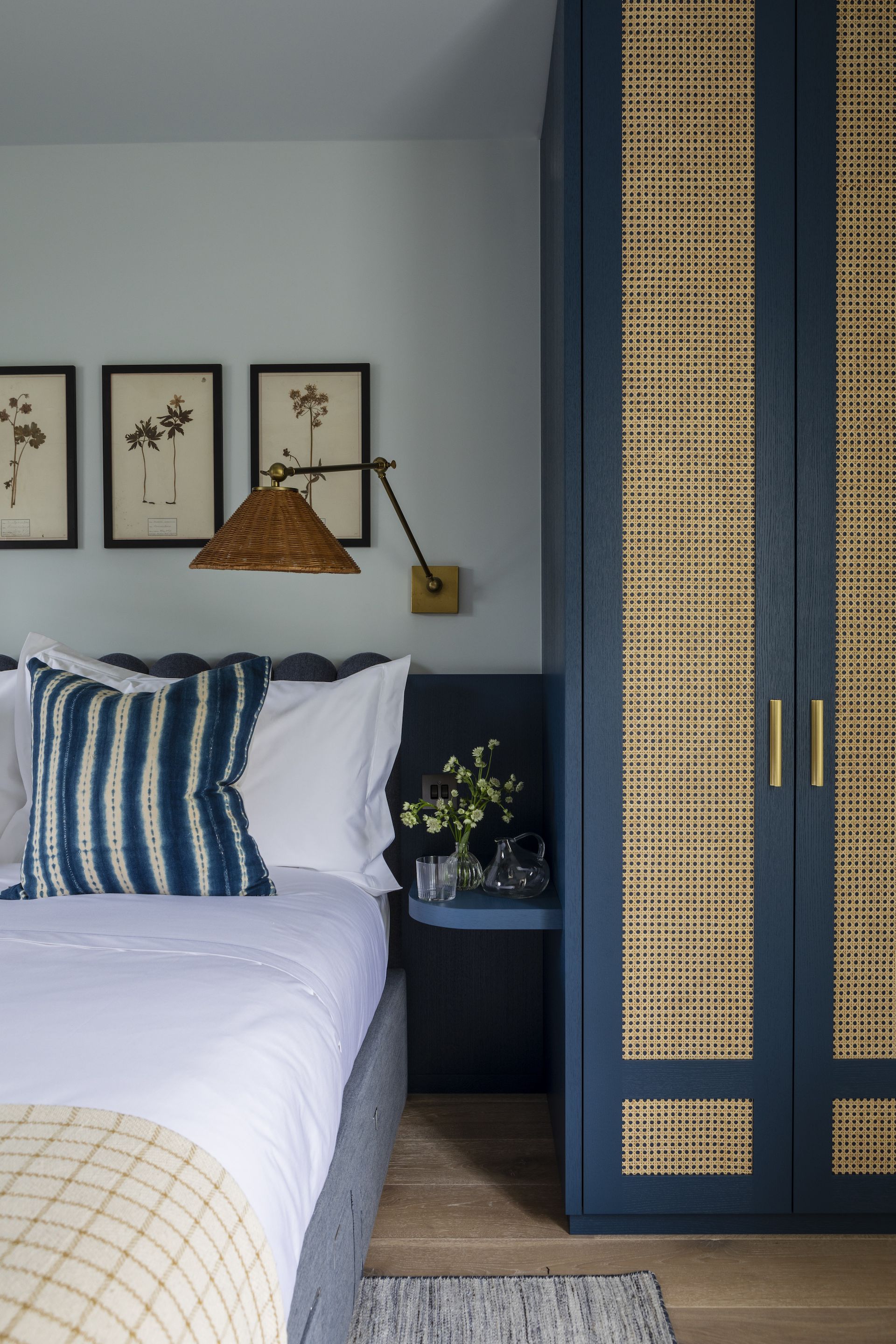 Using texture in interior design will always make a space feel more interesting, cozier and more layered. You can achieve this by choosing textural closet door materials.
'In order to maximize space in this compact bedroom, a pair of symmetrical full height closets have been installed on each side of the bed providing much needed storage as well as creating a cosy niche for the headboard. The deep blue feels cozy and intimate, while the rattan detail on the closet doors adds character and texture,' says Katie Lion, senior interior designer at Kitesgrove.
10. Help a space feel larger with vertical millwork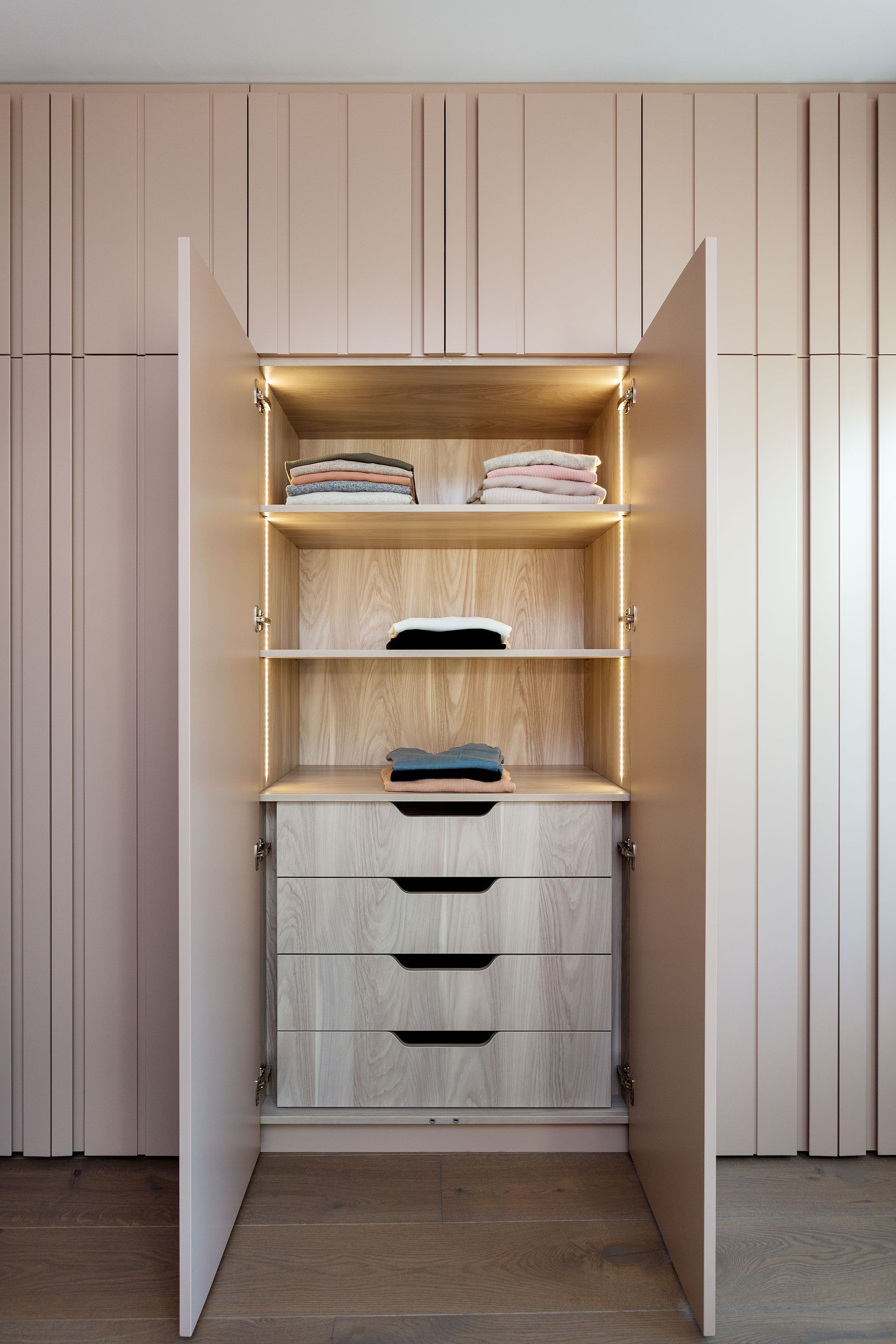 'Bedrooms are often the place we go to rest and escape, a sanctuary from the hustle and bustle of everyday life and bespoke closets that run floor to ceiling with a plethora of storage solutions will ensure the bedroom remains clutter free.
'When opting for the finish, why not create architectural detail and make the doors a focal point within the room, adding a panelled finish such as this will add instant character and interest?' says Nicola Buxton, design manager at HUX London.
11. Choose mirrored doors to enhance a small space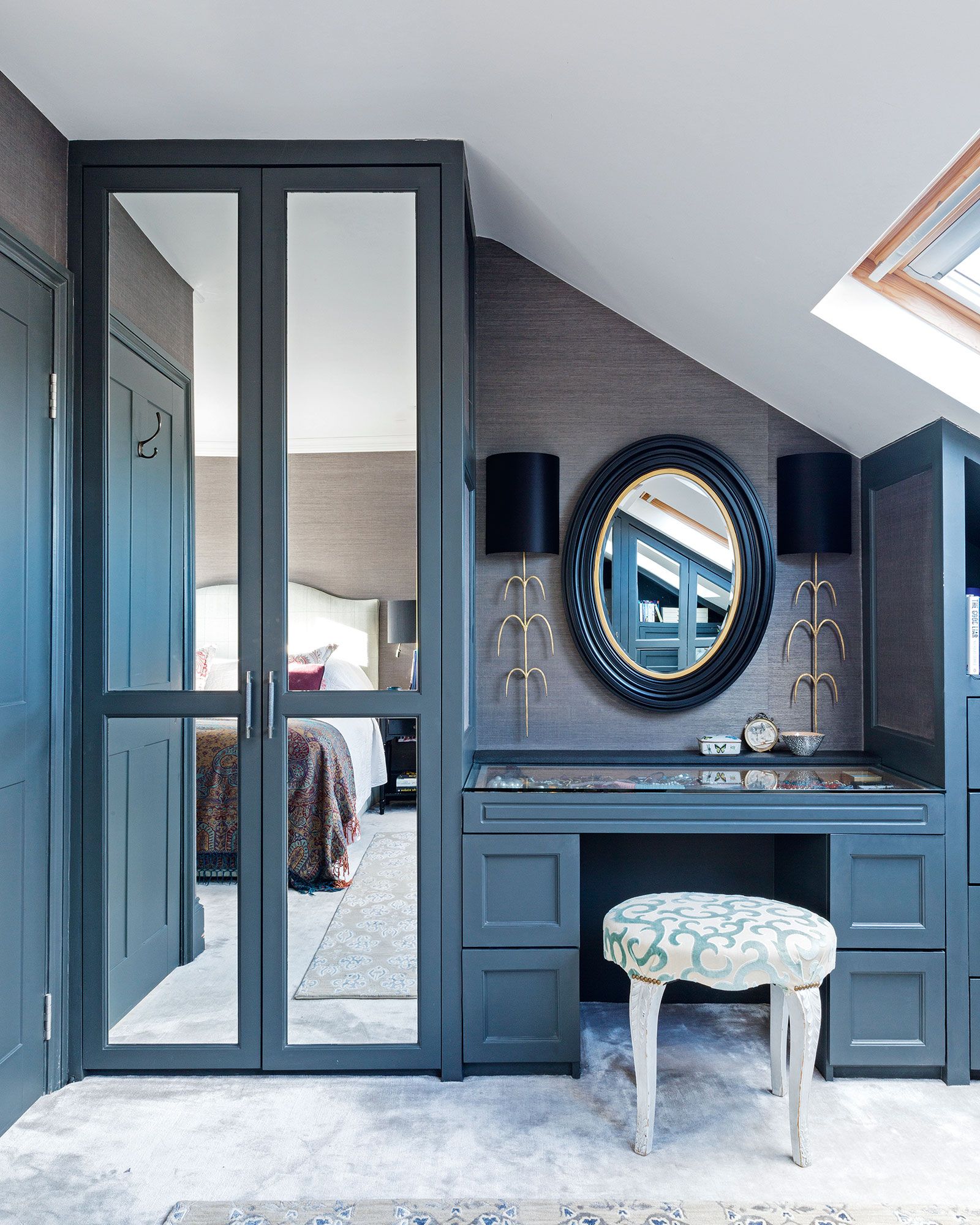 A small, compromised or dark space can really benefit from mirrored closet doors.
'Just as in a small kitchen, solid floor-to-ceiling cabinetry can feel overwhelming in a small space,' says Lucy Searle, Editor in Chief, Homes & Gardens. 'Swapping solid closet doors for mirrored doors can help open out the space, bounce light back into the room, and be a practical choice, too, freeing up wall space elsewhere that might have been used for a mirror.
'Full length mirrors are great in modern bedrooms, while panelled doors like those above are more suited for adding character in plain spaces or for complementing period details.'
How do you make an open closet look good?
Closet doors aren't for everyone, especially if yours is a walk-in closet or you are looking for dressing room design inspiration or small space closet ideas. To make your open closet look good, the best thing to do is to invest in smart storage solutions. Think see-through shoe storage ideas, plastic boxes that allow your shoes to be neatly stacked but visible; smart, padded coat hangers, with clothes hung in color groups (this does make selecting an outfit easier, too); and lidded opaque boxes that allow you to hide away clutter, such as belts.
How do you cover a closet without a door?
The easiest way to cover a closet without a door is to suspend a floor-to-ceiling curtain from a ceiling track. Ideally, this should be integrated into the ceiling so that it isn't visible. Failing that, it can be surface-mounted, or you can hang a curtain rod that perhaps matches those at your windows.
Sign up to the Homes & Gardens newsletter
Decor Ideas. Project Inspiration. Expert Advice. Delivered to your inbox.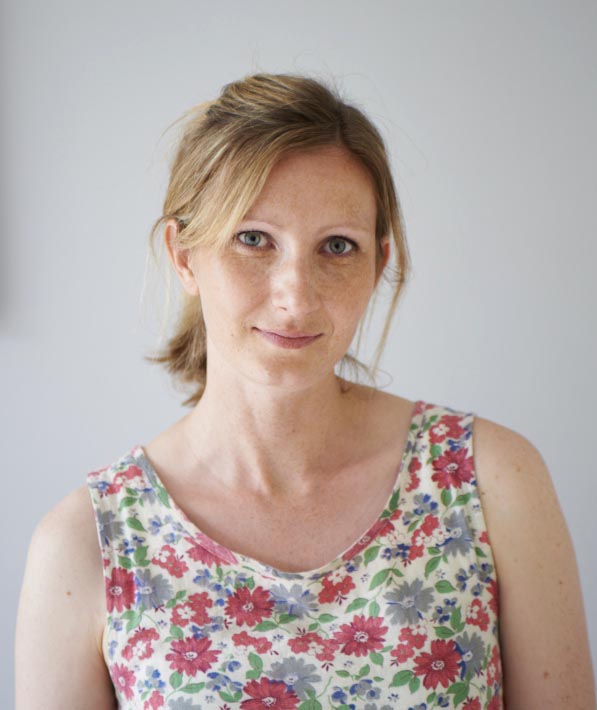 Sophie has been an interior stylist and journalist for over 20 years and has worked for many of the main interior magazines during that time, both in-house and as a freelancer. On the side, as well as being the News Editor for indie magazine, 91, she trained to be a florist in 2019 and launched The Prettiest Posy where she curates beautiful flowers for modern weddings and events. For H&G, she writes features about interior design – and is known for having an eye for a beautiful room.