How to style a nightstand – 10 simple tricks from interior designers
Consider these ideas for a practical nightstand setup with aesthetic appeal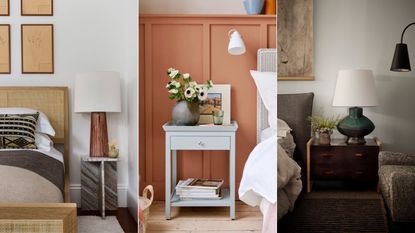 (Image credit: Joyelle West, Neptune, Clay Grier)
While you previously may not have given much thought to styling your nightstand, it can actually play a key role in the overall feel of your bedroom decor.
Certainly a practical part of the bedroom that's mainly used for housing essentials, there's no reason why you shouldn't also see your nightstand as an opportunity to elevate the bedroom with a few considered design ideas.
'Nightstands are a cornerstone of relaxation, as they often frame the head of the bed and set the tone for how you want to spend your early morning and evening hours,' says interior designer Rudolph Diesel.
10 easy ways to style a nightstand
So, what is the best way to approach styling items to store on your nightstand? We spoke to the interior designers to round up their top tips to ensure a practical nightstand, which of course looks stylish too.
Whether you're a minimalist and like to have only the absolute essentials on show, or you're a maximalist and see the nightstand as an opportunity to establish an eclectic look in the bedroom ideas, these expert ideas will help inspire you along the way.
1. Start with the essentials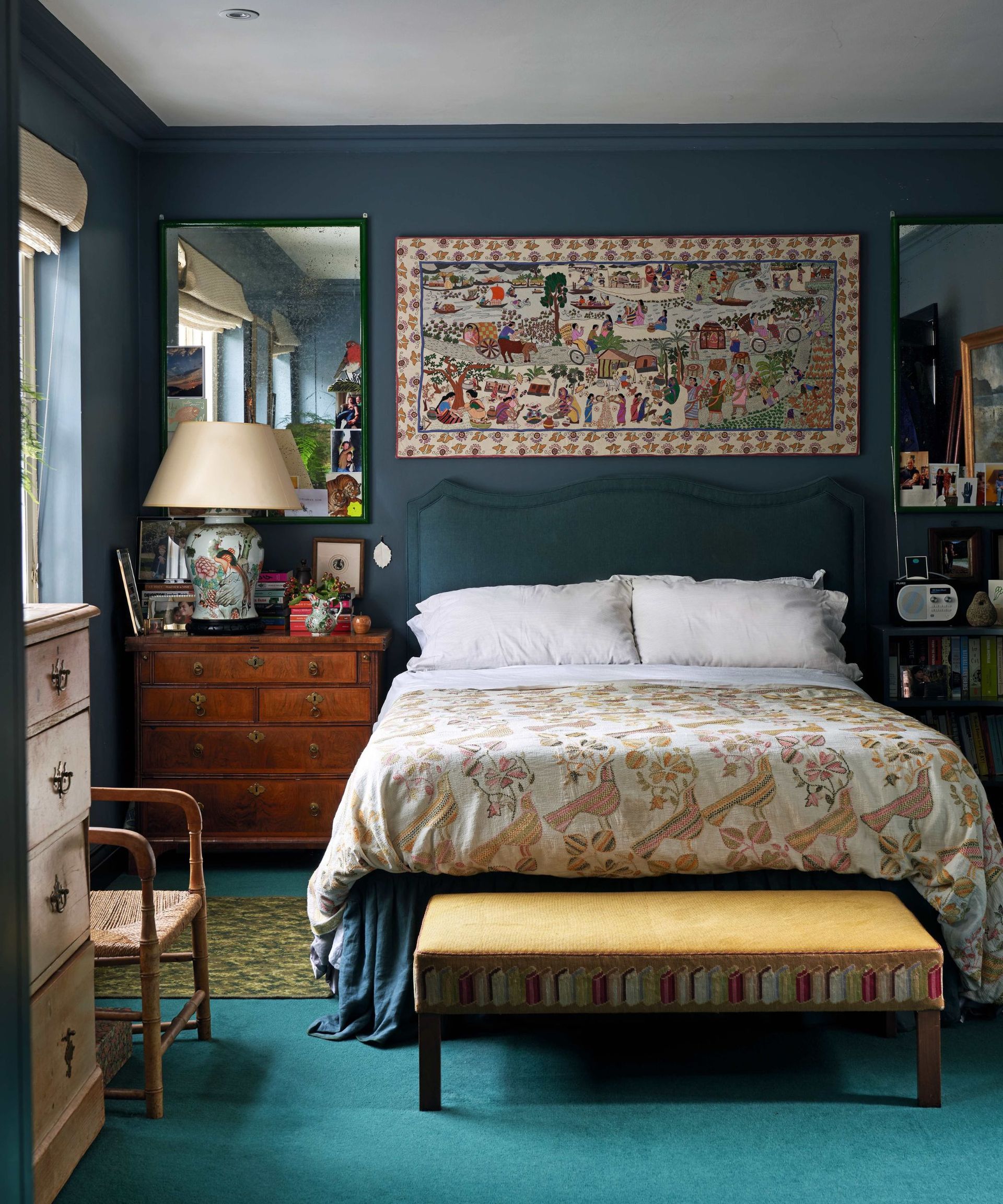 As a starting point to styling your nightstand, start with deciding on what you actually need to house by the bedside. Once you've established this, it will be easier to start styling and you'll most likely find that it's not so much about incorporating more items, but working mostly with the items you need every morning and evening.
'When styling a nightstand, start with items you know will be practical, and then build your styling motif from there.' suggests interior designer Kathy Kuo.
Interior design expert Kathy Kuo founded her eponymous home store in 2012 – and it has since gone on to be an e-commerce destination for luxury furniture and decor essentials from a variety of beloved home vendors. Kathy and her store specialize in styles like French Country, Coastal Beach, and Modern Classic while offering interior design services to their clients.
2. Choose a color scheme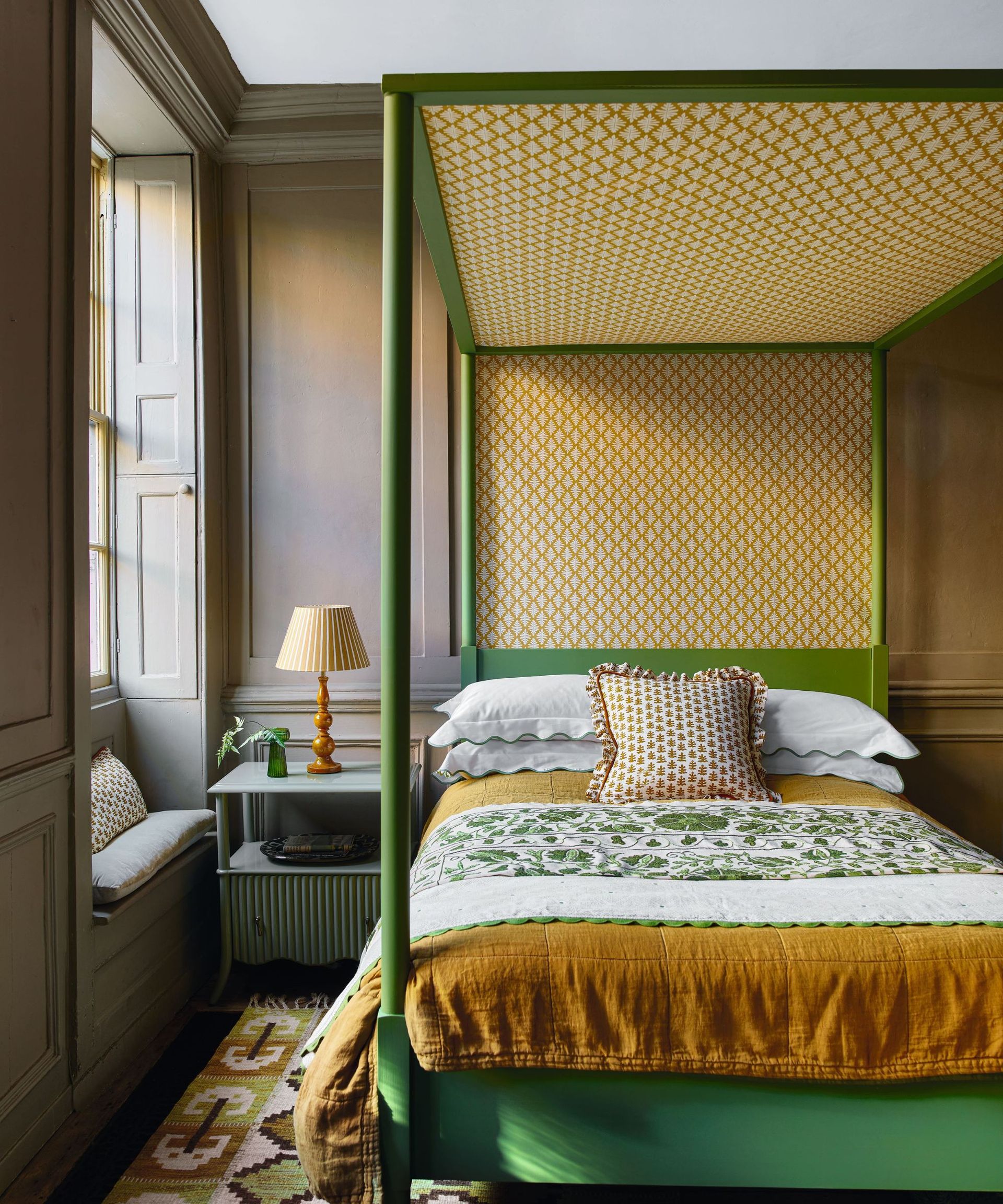 Don't forget to consider the bedroom color ideas of your chosen nightstand. While you may prefer this to blend in with the rest of your bedroom furniture, you can also create more of a statement with a contrasting color for your nightstand.
'For a minimalist or balanced approach, keeping it simple with neutral tones,' suggests interior designer Nicholas Kaiko. 'For those leaning towards a maximalist aesthetic, don't hesitate to use bold colors.'
Nicholas Kaiko, founder of Kaiko Design Interiors, is a highly sought-after interior designer based in Sydney, Australia. With over a decade of experience in the interior design industry, Nic has honed his skills as an interior architect and decorator, working on luxury hotels and high-end residential projects both locally and internationally.
Interior designer at Archival Designs Ana Coddington agrees, saying: 'When choosing a nightstand, make sure to consider the color scheme of your room and choose one that complements it. This will create a cohesive and harmonious look in your bedroom. For example, if your room has a neutral color scheme, you can choose a wooden nightstand in a similar tone.'
3. Consider Lighting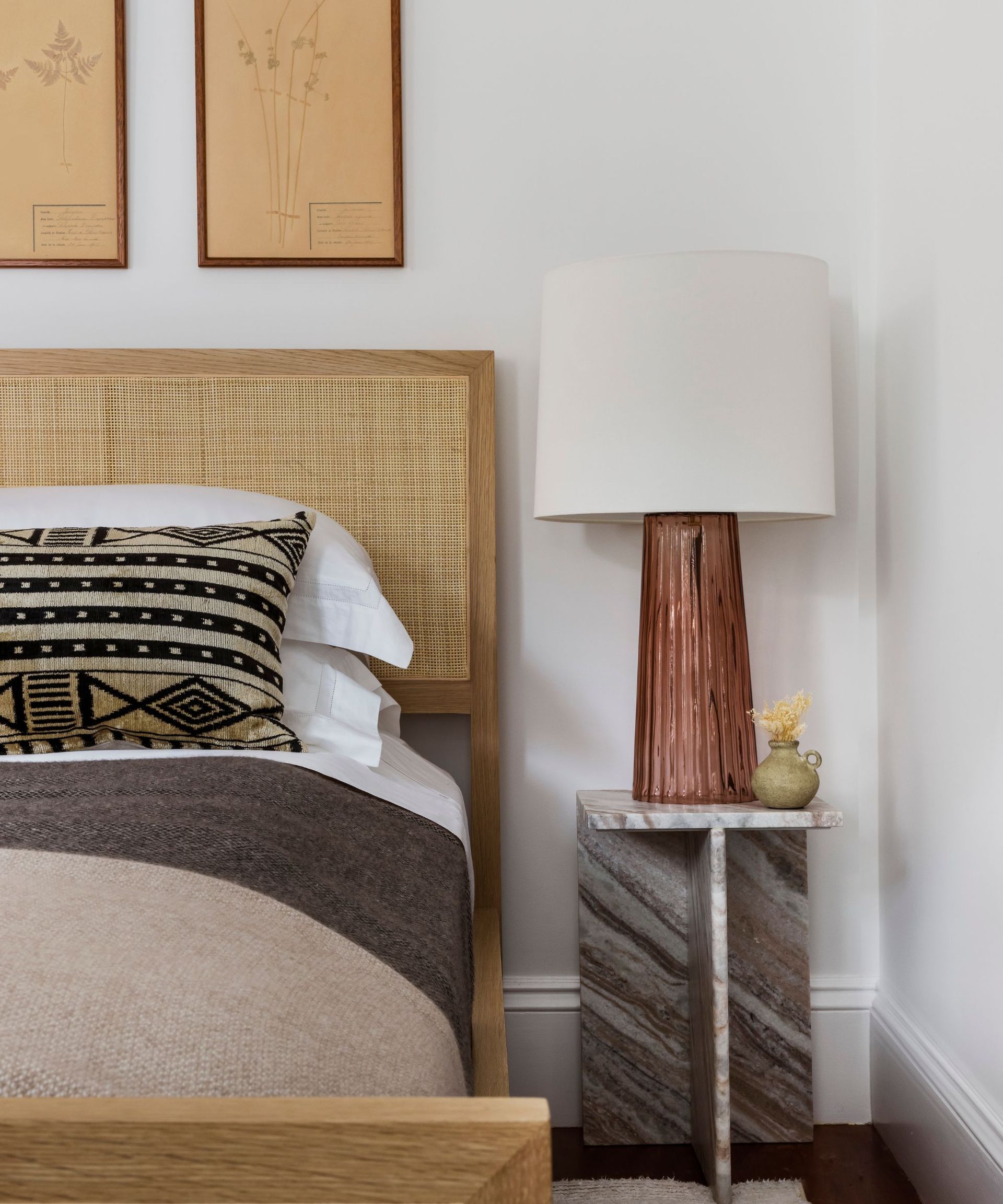 Bedroom lighting plays an important role in setting the ambiance of the room, so make sure you consider this on your nightstand. 'Lighting is such an important element in the home in general, and it should definitely be included by the bedside as well. I suggest using a small table or wall lamp that can provide either focused or ambient lighting – or even a combination of both,' says Diesel.
'This is the best way to bring down the glare that the ceiling light can have and to start getting ready for sleep,' he continues.
Rudolph Diesel is the founder of Rudolph Diesel Interiors, a property marketing and design house based in West London. He has Public Relations qualifications and a BBA in marketing and branding. He is the principal interior designer for prestigious property development firms throughout London.
4. Eliminate clutter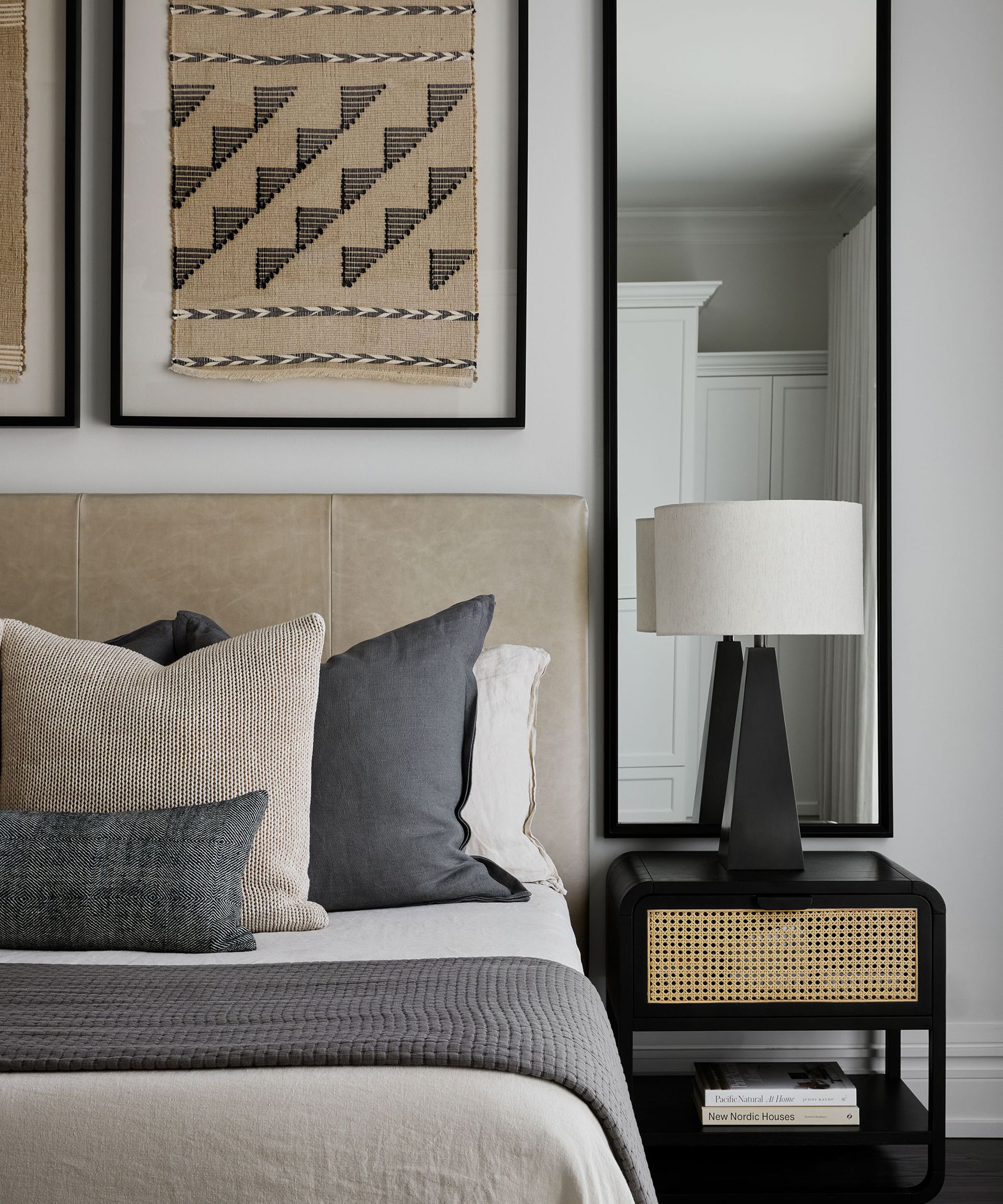 Keeping clutter to a minimum is essential if you want to create a relaxing bedroom. 'We always recommend styling your nightstand with necessities and not items that'll create clutter and will not be used,' says Luis Carmona, designer at VERDE Interior Design.
'The best place to start is to keep your nightstands free of clutter. Then, choose a few choice items that offer functional purposes that can be kept on hand for your evening rituals,' says Diesel.
One way of hiding items that are needed but don't necessarily add to the aesthetic value is to make the most of lower shelves or drawers, as Kaiko advises: 'Utilise drawers or shelves if the nightstand has them, to keep necessities at hand yet out of sight.'
5. Incorporate natural elements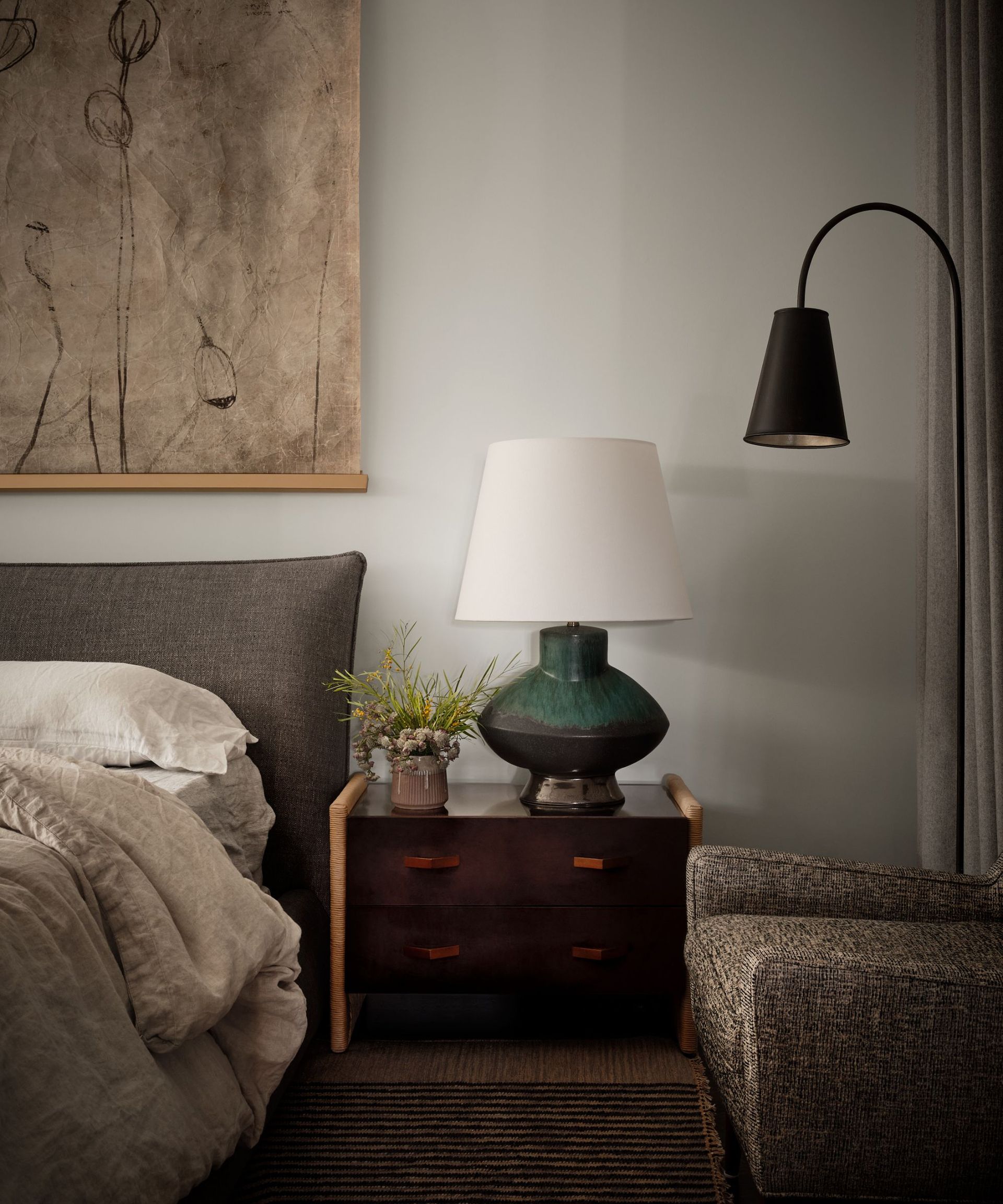 Consider adding natural elements to your nightstand decor to aid in creating a relaxing feel in the bedroom. Diesel advises: 'For decoration, a small potted plant can bring some freshness to your bedroom, while a scented candle or an essential oil diffuser can help to soothe you to sleep.'
6. Add trays for storage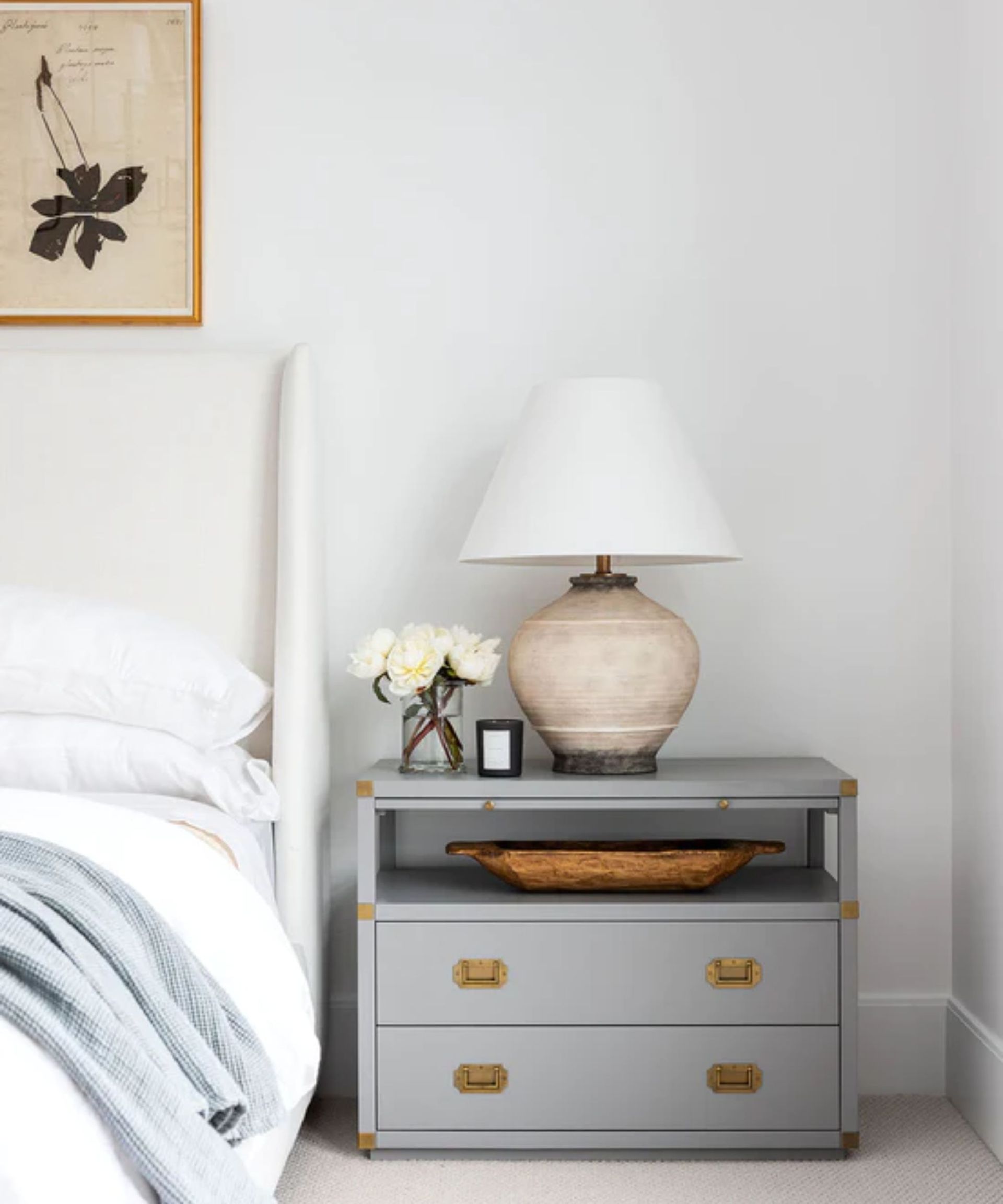 One common issue with nightstands is that even if you try to eliminate clutter, they can end up quickly filled again with small trinket items so it's a good idea to have a dedicated space to store these, such as a tray, as Diesel suggests:
'If you have smaller items that you typically take off before bed like jewelry or a watch, a small tray is a great way to keep everything together in one space and to keep an organized appearance.'
7. Consider its placement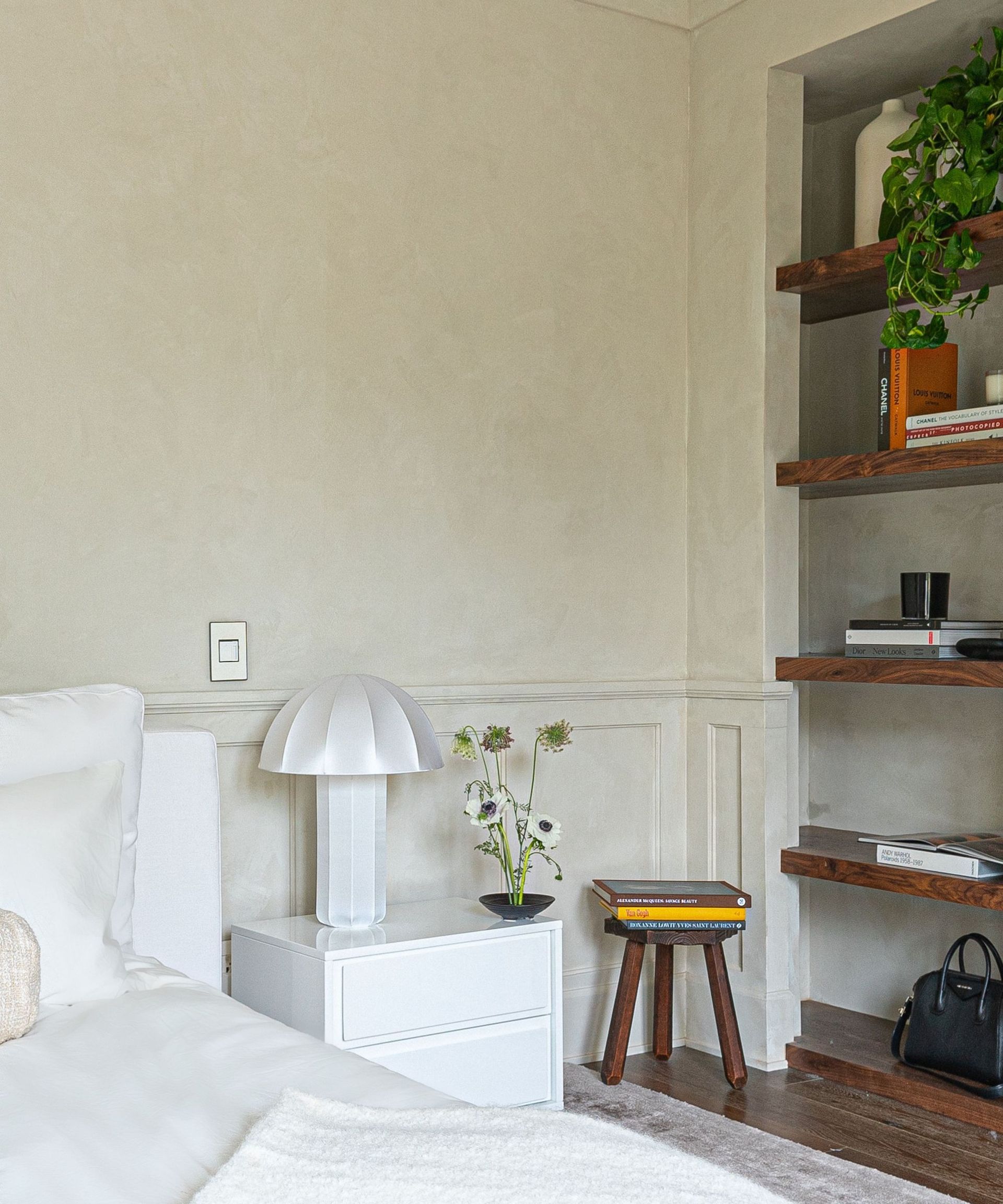 It may sound obvious, but make sure that your nightstand is located close enough to the bed for easy reach. 'This will make it more functional and convenient to use, especially during the night when you're in bed,' says Coddington.
It's also important to consider the height of your nightstand in relation to the height of the bed, as visually it will create a more cohesive look: you want to make sure it's not too high in comparison but equally not too low.
8. Decorate with books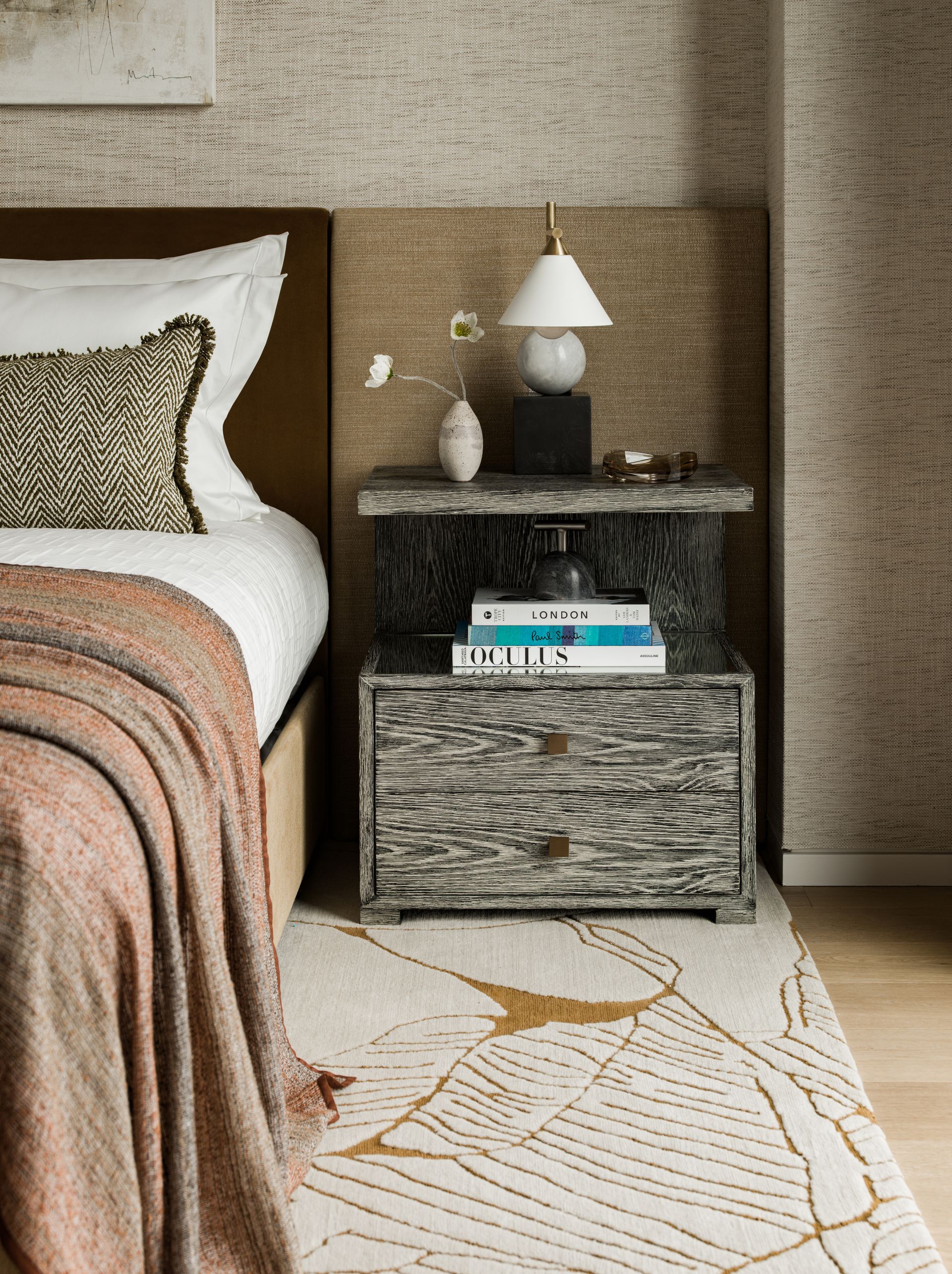 While naturally, you may already have lots of books on your nightstand if you're a keen reader, these can also create a stylish look if styled correctly. If you have a lower shelf on your nightstand, you can channel decorating with books for an eclectic look.
'I love the look of a thoughtfully chosen stack of designer books topped with a framed photo or a bud vase,' says Kuo.
9. Add visual interest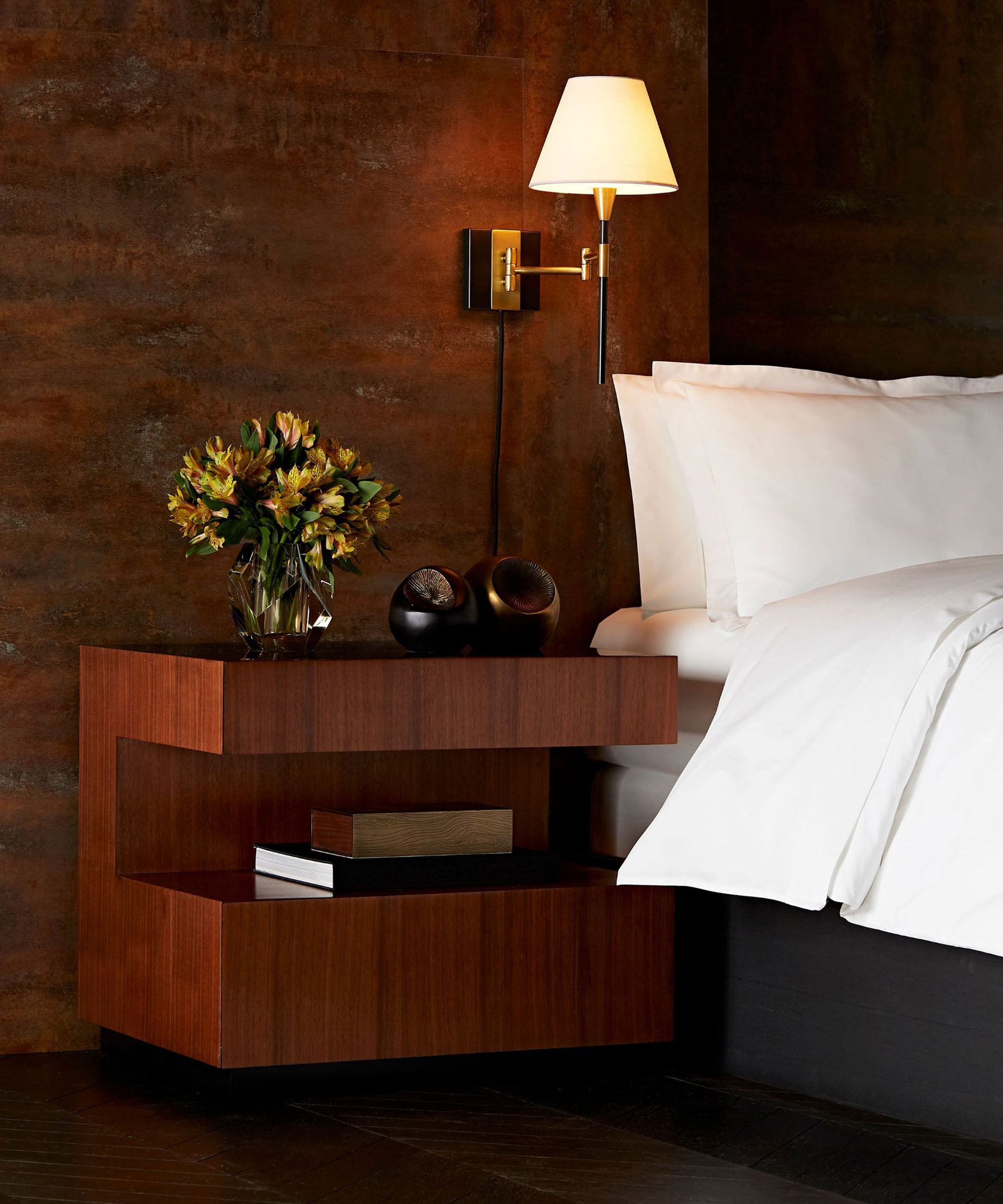 'Achieving a balanced look is crucial,' says Kaiko. 'This can be done by playing with shapes, heights, and sizes of the items. For instance, pair a tall lamp with a short stack of books.'
For a vibrant look, Kaiko recommends experimenting with different colors and textures, saying: 'Integrate a mix of textures and colors to bring life and interest. This could be achieved through the use of a decorative lamp, ceramic vases, or fabric elements.'
10. Make it personal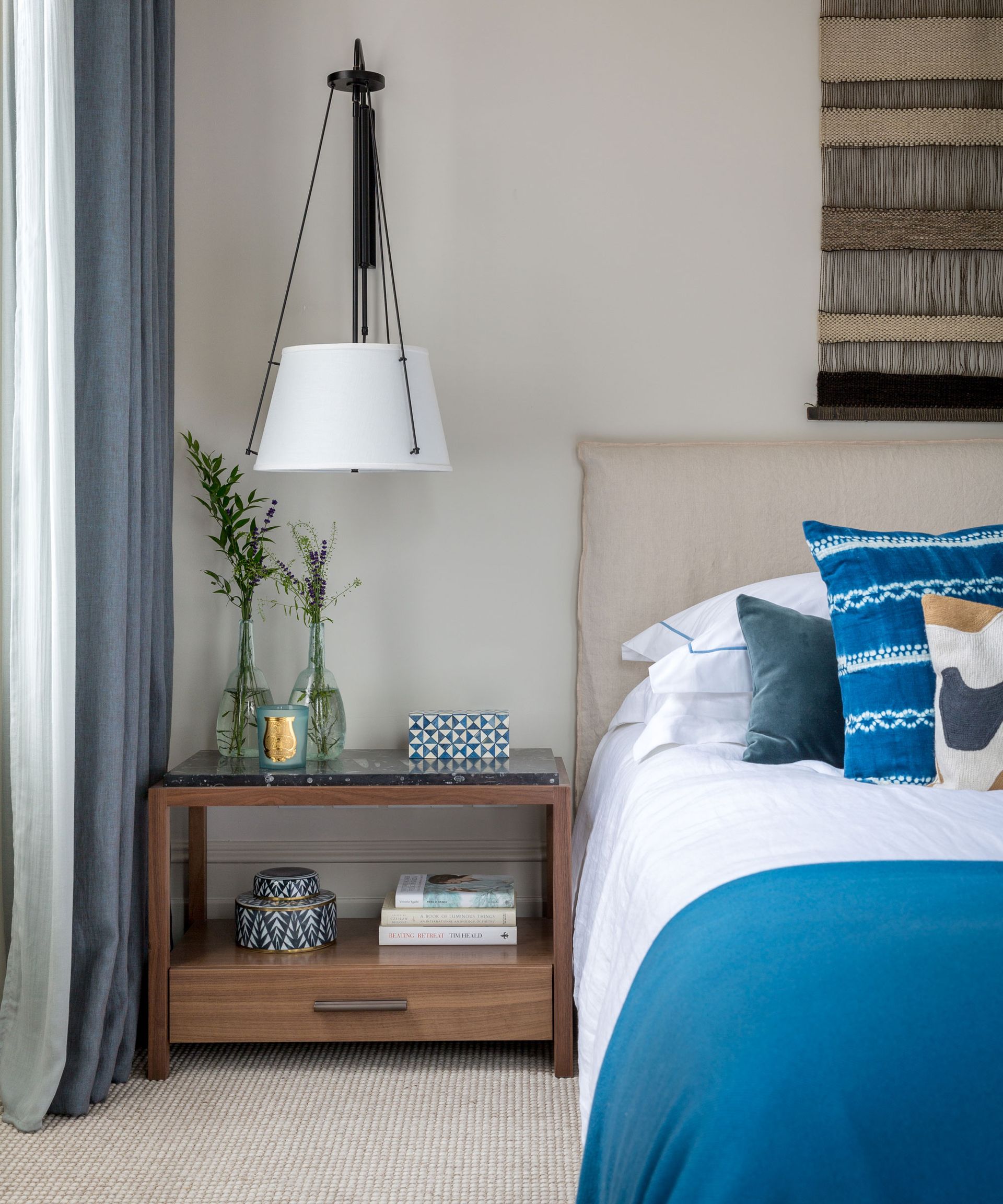 Arguably the most important part of styling a nightstand is to make it personal, filled with objects that you love. 'Incorporate items that reflect the personality and interests of the individual, such as books, framed photos, or a piece of art,' advises Kaiko.
Coddington agrees, saying: 'Your nightstand should not only be functional but also reflect your personality. You can do this by adding personal touches such as framed photos, and decorative items. This will make your nightstand more than just a piece of furniture, but also a reflection of your style and taste.'
FAQs
How big should a nightstand be?
The size of your nightstand depends on the size of your bedroom and how much available space you have, but opting for a generously sized nightstand will ensure that you can comfortably fit everything you need without it looking cluttered. Carmona says: 'We recommend that nightstands are at least 30 inches wide – if space allows – to help the surface look organized and not cluttered.'
For small bedroom ideas, you can create an equally stylish nightstand by opting for a stool rather than a traditional boxy nightstand with drawers so it doesn't overpower the space.
---
Your nightstand is a personal part of your home, so make sure that you approach the styling of your nightstand with what you will need day-to-day whilst aligning with your own interior tastes. To help you on your way, these are the items not to store on your nightstand according to designers, to ensure you avoid making these nightstand design mistakes.
Sign up to the Homes & Gardens newsletter
Decor Ideas. Project Inspiration. Expert Advice. Delivered to your inbox.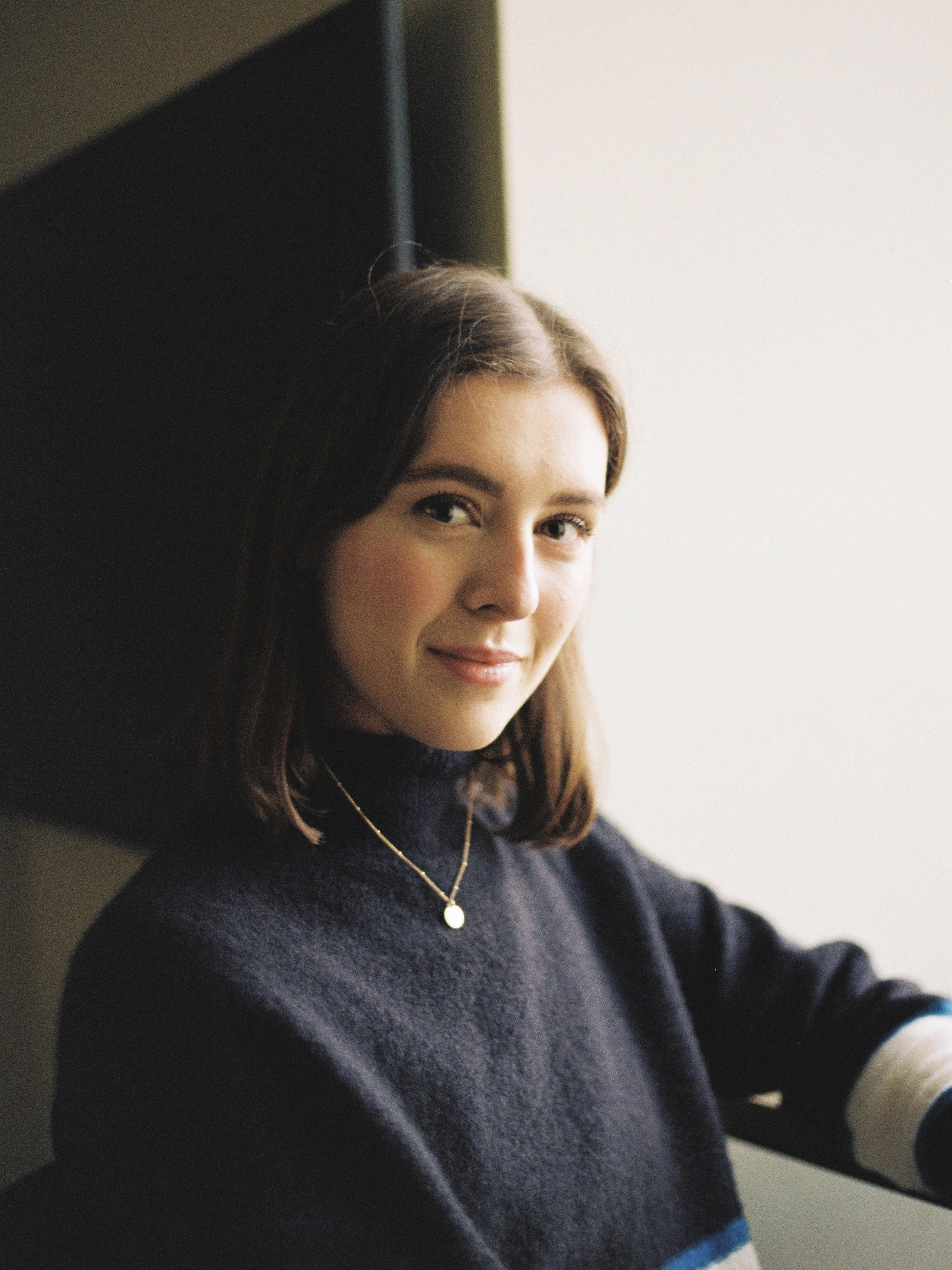 Emily Moorman is a News Writer at Homes & Gardens, working across a range of topics spanning interiors, celebrity and emerging trends. With a background in the fashion industry, Emily is well-versed in the world of design and trend cycles. Her undergraduate degree was in Fashion Communication and Promotion which she studied at Norwich University of The Arts, specialising in writing and digital communications.