Small room bed ideas – 10 easy ways to stretch your space
Work a bed into your scheme without overcrowding the space with these nifty tips and ideas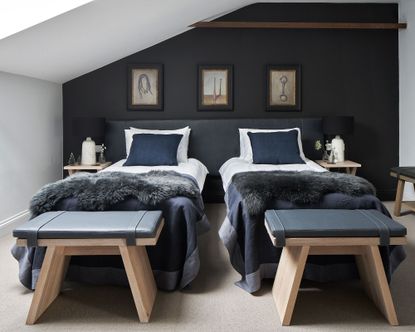 (Image credit: Future)
If you are looking for small room bed ideas, it's likely you are searching for inspiration for a multifunctional space, whether it doubles up as a home study or dressing room, play area or general storage space. Finding space-saving small room bed ideas is a must if you don't want a bed to dominate a squeezed room, too.
While sleep sofas and pull-out beds are an obvious solution for occasional sleepovers, these aren't the only small bedroom ideas available. Thinking outside the box with bed ideas means searching for more than just hideaway beds, but for dual purpose furniture and small bedroom storage ideas, which can all make a big difference too and allow bedroom space to be fully utilized without leaving the room feeling cramped or crowded.
Below, we showcase the best small room bed ideas so you can maximize your space.
Small room bed ideas
While lack of space is often an issue when arranging a small bedroom, in addition to space-saving furniture, there are lots of visual tricks and decorating techniques that can make a small bedroom look bigger – whether it's in a family house or is an apartment bedroom.
Using vertical space, with wall-hung furniture and sleeper bunks will leave floor space feeling less crowded and can help to open up the room. While decorating with paler colors and light-reflective surfaces will create a lighter, brighter mood that can help enlarge a space visually.
1. Double up with a daybed
If you don't require a permanent bed set-up, then the most practical solution for small room bed ideas is to invest in a daybed or sleeper sofa. A pull-out bed will offer a temporary sleep space for guests, but means that the room can function for its original purpose for the majority of the time, be that a box room, family den or WFH space.
Before buying a sofa bed, it's important to think about the amount of floor space you have, especially in a small bedroom where it can be limited.
'Take a rough measurement of the maximum length and width the room can accommodate,' says Patricia Gibbons, on the design team at sofa.com. 'It's often difficult to visualize, so if it helps, lay down a silhouette in newspaper or tape markers on the floor. You want to leave enough room to walk comfortably around the sofa bed when it's pulled out.'
2. Treat the bed as an island
If the bed is to be a permanent fixture in a guest bedroom, for example, then deciding where to position it is key. The room layout will often dictate the best position, but centering a double bed at the middle point of the longest wall is the most obvious choice and can help give a bedroom a focal point.
A technique that can work in a small bedroom is to consider positioning the bed in the middle of the bedroom, creating an 'island' effect. With no walls, it makes getting in and out of the bed easier and can give the bedroom a better sense of flow. An extra-large headboard can provide built-in night stands and lighting and can act as a partition to separate the bed from closets and the dressing area.
'The bed is the most important item in any guest room,' says interior designer Nicky Dobree, 'so it needs to have a good mattress. Choose one that is medium-firm, enabling guests to sleep comfortably in most positions.'
3. Stretch the space in a twin bedroom
Coming up with stylish ways to decorate a guest bedroom can be tricky, especially when lack of space is an issue. Separate single beds tend to eat up more floor space than a double bed, but there are plenty of visual tricks that can help make small room bed ideas feel less compromised – and they are useful if you are looking for twin bedroom ideas generally, or shared bedroom ideas more specifically, perhaps for kids.
Using a dark color on the longest wall in a small bedroom gives the room focus and adds a sense of space. And instead of separate headboards for twin beds, a single continuous headboard for both creates a more seamless look that stretches the space. Matching headboard ideas to wall color will also help to blur the lines visually.
'We would usually lean towards quieter palette combinations, but darker shades can work really well within smaller spaces,' says James Thurstan Waterworth, founder Thurstan. 'They create a perception of depth and lend a cozy, cocoon- like feel - welcome in every bedroom.'
'For the walls, we suggest a deep midnight blue or a petrol green, then lift this by layering careful accents of color, perhaps a burnt orange or a similar earth-toned hue – ochre, terracotta or a softer peach.'
4. Opt for a custom-made bed
Clever double bed ideas for small rooms are a must if bedroom space is super-tight or you have an awkwardly-shaped attic bedroom to contend with, then building a bed to fit is a clever way of fully utilizing the space – and makes for a really cozy bedroom idea. A custom-made cabin bed is a neat solution that can be slotted into an under-the-eaves space and building a bed in situ can be easier than trying to manoeuver a large bed up a narrow attic staircase.
A cabin bed will provide extra underbed storage space underneath and overbed storage ideas that come in especially useful in kids' or teens' bedrooms, while shelves can also be added above or to the side of the bed. Plus false walls or panelling will allow for cabling for bedside lighting to be neatly and safely hidden away.
'For me, rule one in a bedroom is to paint the ceiling the same color as the walls,' says Joa Studholme, color curator at Farrow & Ball. 'Who wants to lie in bed looking at a white ceiling? It's much better to create a space that feels as if it's cocooning you, and of course this will make even the tiniest space feel bigger because you can't tell where the walls and the ceiling begins. Cupboards should also be painted the same color as the walls to avoid them being too prominent.'
5. Curtain-off the bed area
Nook bed ideas – tucking the bed against one wall – are sometimes the only option in a small room or box bedroom, but it can sometimes throw the room off-balance. Curtaining the area off makes a stylish way of framing the bed and creates a faux four-poster effect that's a charming small room bed idea.
A pelmet fixed at ceiling height will conceal curtain track and headings for a neat look and with full-length drapes at each end, gives the bed a cocooned effect that looks super cozy. Hidden shelving is slotted in above the headboard for a neat look and gives storage space for bedside essentials.
6. Squeeze a bed into a nook
Awkward nooks and crannies can be tricky to decorate around, but instead of trying to conceal or camouflage, consider decorating beds for small rooms using a joyful pattern or vibrant color combination to draw attention to the area instead.
A tight space under a sloped ceiling can make the perfect spot for a built-in cabin bed in a small room or attic space. Adding a decorative wallpaper, colorful linens and bright scatter cushions creates a welcoming spot and gives the whole room a cheery focal point.
'In this tiniest of bedrooms, to make the most of the space, I created a bed nook on the side of the room where the sloped ceiling became very low,' says Sarah Peake, founder and creative director of Studio Peake. 'I then filled it with a lively pattern to set it apart from the rest of the room, although the colors used in the fabric, cushions, wallpaper and furniture subtly echo each other to give a sense of structure to the space.'
7. Opt for an 'easy-up' headboard
Sometimes simple bedroom ideas can be all that's needed to enhance a tiny space. A full-sized headboard can eat up visual square footage, so consider a space-saving alternative that works perfectly for either a double bed or two standard singles. Simply fix a wooden or metal curtain pole above your bed and hang a pair of tie-top cushions suspended from the pole.
Position cushions at a suitable height so that they can act as a back support when sitting up in bed to read. Create a focal point by opting for a bold pattern, teamed with plain bedding, or try it vice-versa with a toning plain. Tie-top cushions are easily removed for cleaning and can be switched for a different design whenever you fancy a change.
8. Try space-saving sleeper bunks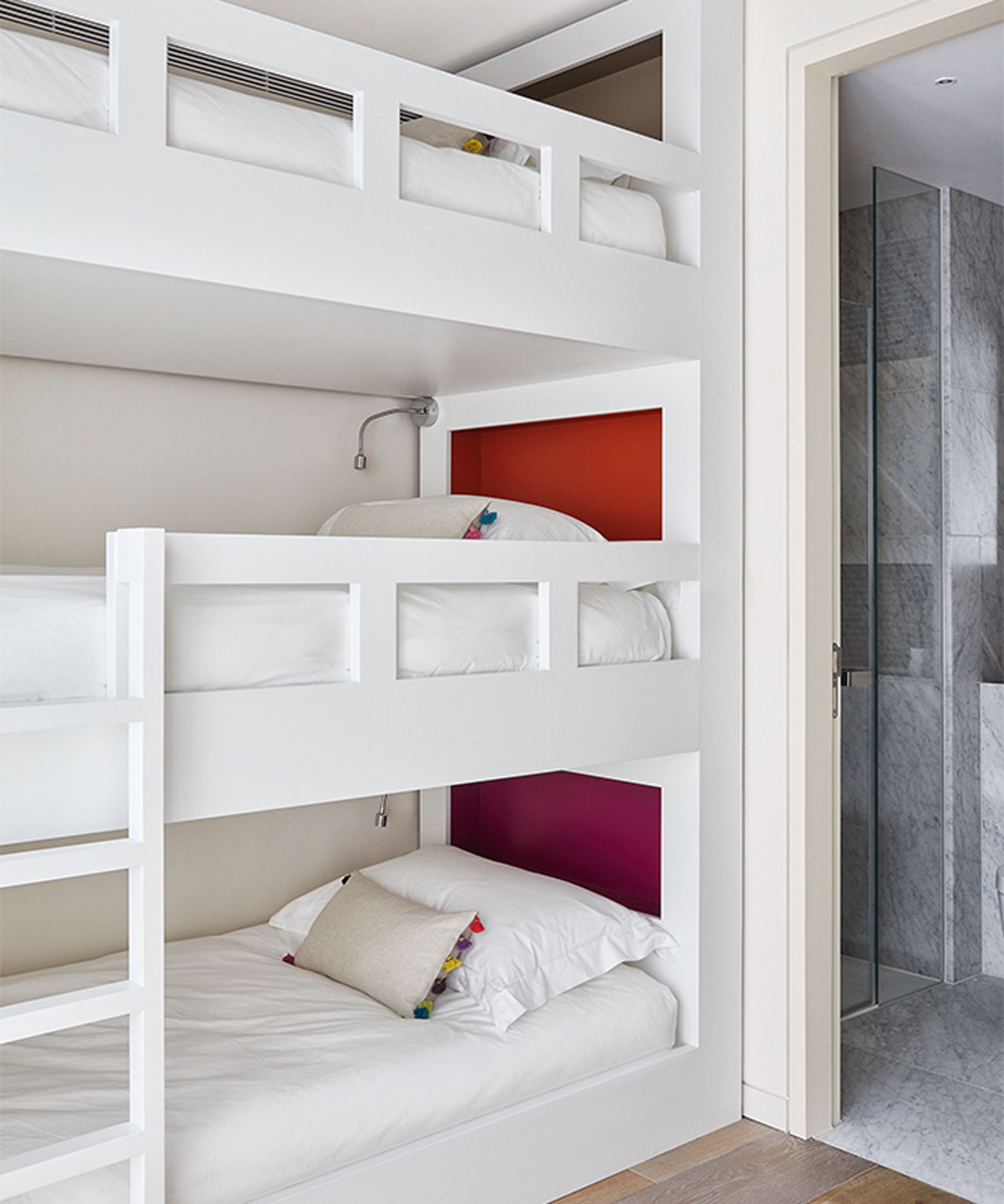 If space is really at a premium, think vertically and maximize your sleep space by considering loft bed ideas. Taking up less floor space than separate single beds, sleeper-style bunks can be slotted neatly in against a wall and are a fun idea for children's rooms.
Take it to the next level by swapping a standard double bunk bed for a triple bunk. Built-in bunks can be custom-made to fit the space, or are available as an off-the-peg buy. Brilliant as a sleepover option in children's bedrooms, ensure that ceiling height will provide plenty of headroom before deciding on this option.
9. Bridge a gap
Finding space for bedroom furniture can be challenging and a small room layout will limit the available options. If a spare bedroom is seldom-used for guests, using the space for storage in-between visits is a sensible option and will give space for storing out-of-season clothes, bedding and bulky items like ski wear or wet suits.
Utilize awkward alcoves in a spare room by having custom-made wardrobes built-in to the space, running floor to ceiling to make use of every inch. Position a bed centrally to bridge the gap between wardrobes. Incorporate bedside lighting into the design, with cabling neatly concealed and consider adding an additional over-bed shelf if extra storage is needed. Paint walls and woodwork in a toning shade which will help blur lines and edges and create a sense of space.
10. Double-up in a dressing room
A separate dressing room might seem the ultimate luxury, but it can be a practical way of freeing up space in a master bedroom. And if a spare bedroom is seldom-used for sleepovers, converting the space into a combined guest room and dressing area can be a sensible compromise.
Walk-in closet ideas will give plenty of hanging space and drawer storage for clothes, shoes and accessories, with mirrored doors instead of a floor-standing mirror. When it comes to the sleeping arrangements, leaving space at the end of a run of closets will provide enough floor space for a single or double bed. Alternatively, consider installing a drop-down wall bed, which can be concealed in a faux wardrobe when not in use or pulled out when the bed is required.
What kind of bed is best for a small room?
When space is limited, choosing a compact design that won't take up too much floor space is key. A sofa bed or pull-out design that can be closed away when not in use is often a sensible choice if a guest bedroom is only used occasionally.
'Whether it is your main sofa in a living room or a secondary sofa in a snug or guest room, it's important to make sure the comfort level is the same as you would provide in a bedroom, so choosing a sofa bed that incorporates a mattress is essential, and the thicker the mattress the better,' says Kyra Cotgrave, home designer at Neptune.
'For guests who are staying more than one night it might be worth considering a design where the ready-made bed can be folded away saving time each night when pulling the bed back out.'
Where is the best place to put a bed in a small room?
While it might be tempting to push the bed against a wall to create a feeling of space in a small bedroom, this can sometimes achieve the reverse effect and make the bedroom look cramped, as well as making it difficult to get in and out of bed.
Positioning a bed centrally on the longest wall can help to give a small bedroom a better sense of balance and will make the bed easy to access on both sides. Losing one or both bedside tables and replacing them with wall-hung shelves will free up extra wall space and adding wall-hung pendants instead of table lamps will leave surfaces less crowded too.
Sign up to the Homes & Gardens newsletter
Decor Ideas. Project Inspiration. Expert Advice. Delivered to your inbox.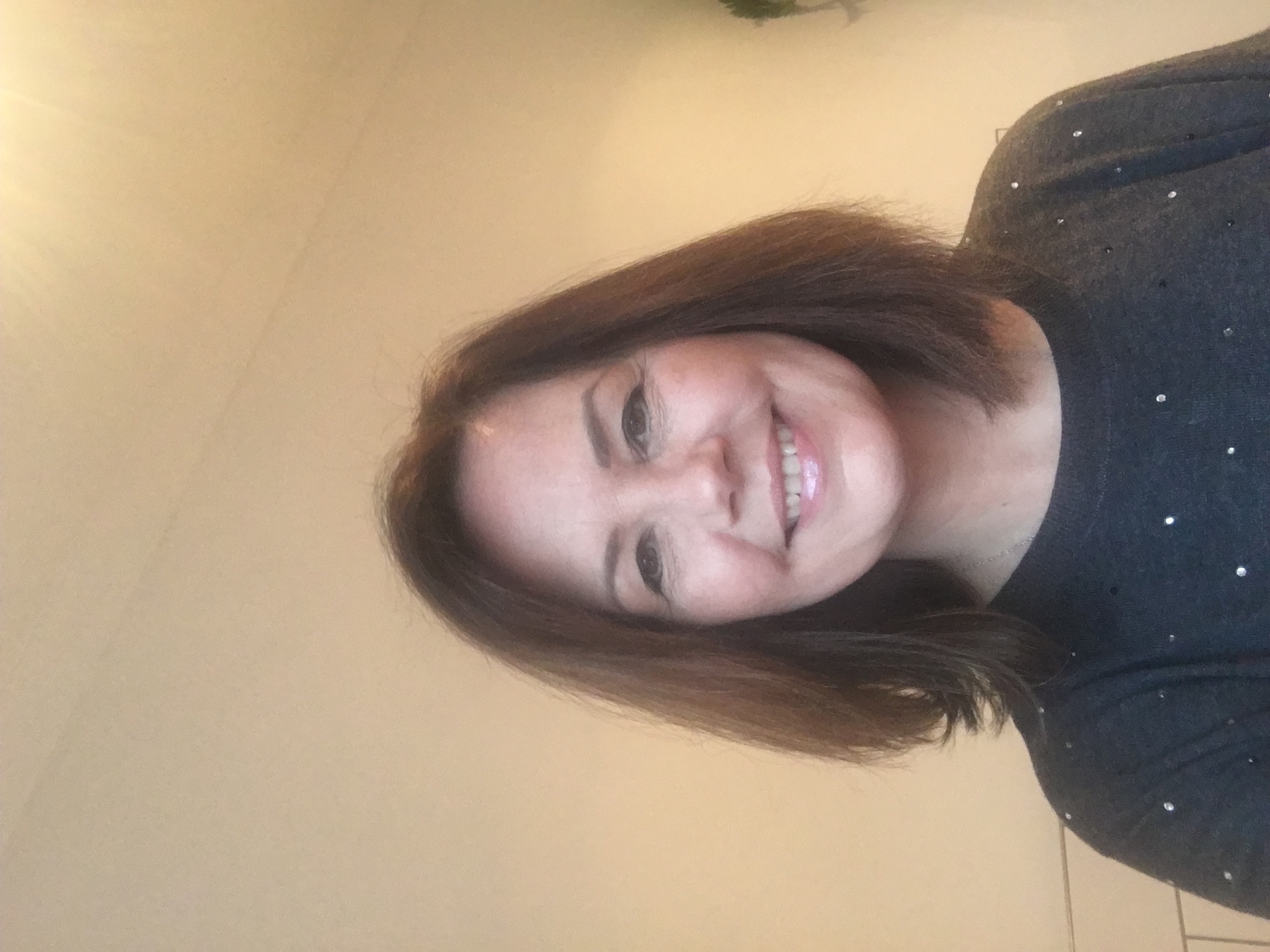 Lisa is a freelance journalist who has written about interiors for more than 25 years and has worked on all the major homes titles, primarily Ideal Home, but also including Homes & Gardens, Country Homes & Interiors, Style at Home, Livingetc, Woman & Home, Easy Gardens and Good Homes magazines. Lisa writes about interior design and decor ideas for Homes & Gardens.