Twin bedroom ideas – stylish tips for when you want two single beds
For a shared sleep space with two beds instead of a double, these twin bedroom ideas are twice as nice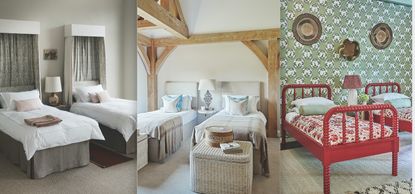 (Image credit: Future)
Sign up to the Homes & Gardens newsletter
Decor Ideas. Project Inspiration. Expert Advice. Delivered to your inbox.
Thank you for signing up to Homes & Gardens. You will receive a verification email shortly.
There was a problem. Please refresh the page and try again.
Twin bedrooms can bring the best of hotel style to your home, allowing you to host guests with greater flexibility than a typical double. Just like your favorite boutique escape, you can always choose beds that zip together for when you have couples to stay!
It's no surprise that symmetry is key when it comes to bedroom ideas that feature a pair of beds as their focal point. Whether you double up other furniture, such as bedside tables and wardrobes, or keep the rest of the room as pared back as possible, your twin bedroom ideas and design will build from the beds at its heart.
Twin bedroom ideas: make your sleep space doubly stylish
A twin bedroom might be a shared bedroom for siblings, or provide a comfortable bed for when a child's friend comes to stay.
'You might also set up your twin bedroom as a guest bedroom, for when you have family members or friends to stay that don't want to share the same bed,' says Andréa Childs, Editor of Country Homes & Interiors.
'It's essential to take its purpose into consideration when you're planning your twin bedroom ideas – a guest room will need less storage than one that's always in use. And a room for a teenager will need a more grown-up look than a younger child's space,' Andréa continues.
Twin bedrooms are also a chance to experiment with looks you may not want in your master bedroom but would like to enjoy elsewhere, such as a bohemian bedroom scheme or a luxury hotel bedroom look. Whichever your style, we've spoken to the experts to find out the best twin bedroom ideas, design tips and style inspiration.
1. Make a mirror image
One approach to twin bedroom ideas is to lean in to the theme of symmetry. After all, you have identically sized beds, so why not double up on matching headboards and accessories?
Hanging matching mirrors will further emphasise this symmetrical note. A single bedside table between the two beds will act as a focal point, while saving precious floor space.
To stop the look from overwhelming, and to add an extra sense of fun, mix up one or two things – here the bedspreads are mismatched in two different colorways to attract the eye.
This smart mix of stripes and checks would work well if you were looking for bedroom ideas for men.
2. Add a mezzanine
Think about the future when creating a twin room. If you have children, a mezzanine is worth considering to futureproof your space.
'This kind of mezzanine in a children's bedroom is a clever way to create extra floor space in a room where you might be lacking an area for children to chill out,' says interior designer Cherie Lee who designed this room.
'This space often grows well with children. They sleep on the top level when they are younger, and when older, they might move onto a double bed underneath. The upstairs area can then be used as a den where they can game, read or do whatever they enjoy.'
This blue color will work as well in a boy's bedroom. Equally, by adding a mezzanine, you have a perfect space for sleepovers and, once they move out, you have a ready-to-go guest suite.
3. Work with original features
Country homes often have lovely architectural quirks and features – beams being one of the most common. These can be an excellent starting point for designing any room, but especially for keeping twin bedrooms feeling light.
Sometimes two beds in a room can make things feel overcrowded, so take your inspiration from both the pale oak beams and the nature outside, both in terms of a soft colour palette and use of natural materials – a rule of thumb to stick to when you're considering cottage bedroom ideas.
'The chosen accent colours of soft blues and chalky greens were influenced by the rural surroundings,' says Rebecca Soulsby, the interior designer who worked on this home owned by David Kirkby, founder of Kirkby Homes. 'And at every point we aimed to enhance the beautiful beams in the property.'
4. Stack up a bunk bed
Bunk beds are a classic way of adding multiple beds to a child's room, but consider going down the bespoke route to get the perfect fit to your space and make sure the needs of the children are met.
'This bunk bed stretches from floor to ceiling to maximise space in this regular-size top floor bedroom,' says interior designer Nicky Dobree who designed this room.
'Built-in storage drawers under the lower bed help keep clutter at bay, while curtains soften the edges and provide a cozy bed for sleeping after bedtime reading by bedside lights fitted to the beds.
Steps to the top bunk are also tucked in and added to the end of the bed fitting the space perfectly utilising every inch of available space.'
This soft pink scheme softens the impact of the large furniture, and would work beautifully in a girl's bedroom.
5. Make use of an attic
If you live in a country home with eave rooms or a converted loft space, it could be the perfect place to set up a twin bedroom. Whether for guests who will love the feel of cozy-ing up under the roof, or kids who'll love the adventure feel of the space, attic rooms hold lots of potential.
When decorating, use the beds as a starting point for design. Here, soft grey divans are a great jumping off point for the floor and walls being painted in a darker charcoal, and the ceiling in a little greige. As well as creating a tonal feel, the room will feel larger and airier.
Matching throw and rug color helps to add in that extra splash as fun, as well as continuing the cohesive theme.
6. Add pretty personality
Don't be scared of using color and pattern in a twin room – double the pattern is double the effect.
'By opting for matching upholstered headboards in a fun shape and design, you can create a look that is fun and cohesive,' says Emma Deterding, Founder and Creative Director, Kelling Designs, who designed this space.
'Upholstered headboards are great as they really allow you to bring in color and pattern with ease, whilst creating a focal point and can be used as the basis for your design scheme. This will keep the overall look cohesive, but you can change it up with accessories such as throws, lamps and cushions. As long as you use complementary colours throughout the room, you'll maintain that all-important balance.'
Upholstered headboards are also a popular feature for dorm room ideas.
7. Make it neutral
'A twin bedroom is great fun for children, and works really well in an attic space,' says interior designer Emma Sims-Hilditch, who designed this room.
'We opted for a calming neutral color palette for this design, populated with bursts of red and blue in the soft furnishings and lighting to bring character and personality the space. We retained the original exposed beams in homage to the home's rich heritage, and painted them in a pleasant white in keeping with the tranquil aesthetic.
'Soft throws on the beds, a lightly patterned area rug and wicker storage baskets add texture to the space, nodding to the home's countryside setting. In-built reading lights by the bed make for the ideal reading spot before bed.'
8. Major on monochrome
A twin bedroom is an ideal place to make a strong style statement, especially if it's intended to be used for guests.
A grey bedroom scheme, such as this space designed by Pippa Paton, has instant impact and creates a sense of sophistication. Keep things country without losing any of the sleek effect by playing with textures. Think faux fur throws, natural wooden furniture and touches of soft leather.
Simple benches like those used here add a practical element without filling the room up with unnecessary furniture, as they can be used for luggage, or even as a space to leave clothing if storage space is limited due to having two beds.
9. Go bright and bold
It can be all too tempting in a twin room to play it safe with furniture and wall colors, but you could be missing a trick. Bright, patterned wallpaper adds a new dimension to a room and, since twin rooms are most likely to be used as a guest bedroom, you can go a little braver with your choices as people won't be living in the space long term.
Whether you're buying new furniture, or giving antique pieces a new lease of life with a paint job, a boldly painted bedstead will create impact, especially if you choose a color that contrasts with the wallpaper.
Beds with ornamental features have a certain presence and make a great focal point within a room, too, so consider bobbin beds and similar detailed pieces for an extra quirky oomph.
10. Maximize a small space
Placing twin beds in a small room may seem like an impossible task. Even if they fit, the space may look too crowded and busy with furniture. However, a few simple tricks can solve this dilemma.
A single headboard can work across both beds, as long as it's attached to the wall. Painting the headboard the same colour as the walls will also help it slip into the background and keep the overall look less busy.
Similarly, you really only need one small bedside table between the beds. Choose a tonal color to the walls and headboards, again to keep the scheme from feeling too busy.
11. Add a canopy
Contemporary curtained bed canopies make a pretty, cocooning design feature in any bedroom, but make extra impact when used on the double.
The trick with having two dramatic canopies in one room is to have a calming, cohesive theme with subtle, rather than loud colors and patterns. Dainty floral designs in warm neutrals make a lovely choice for a canopy interior, which can then be teamed with a tonal bed valances for a modern take on a neutral palette.
As the canopies are the focal point of the room, steer clear from pairing with bold wallpaper or flooring choices, and let the soft bed designs speak for themselves.
Are twin beds good for a guest room?
Twin beds are ideal when you want to host guests that may not be part of a couple, or those who prefer not to share the same bed.
If you want greater flexibility, it's possible to buy beds and mattresses that can convert to a double when required, allowing you to adapt your space as required. In this situation, you'd want to opt for two bedside tables, rather than a single one placed between the twin beds, so that they can be placed on either side of the double when the bed is joined.
How can I make twin beds look good?
Symmetry and cohesion is key to a stylish twin room – having the beds evenly spaced, and with the same bed heights and matching headboards, will prevent the space looking cluttered.
But you don't need to be too matchy-matchy. 'Having a differently colored cover on each bed, or opting for slightly different bedside tables, can add personality to the room,' says Andréa Childs, Editor of Country Homes & Interiors.
How can I decorate my twin bedroom?
When you're planning your twin bedroom ideas, put the beds at the heart of your decorating scheme and build from there. 'The bed is the most significant item in any bedroom, and when you have two, that's double the impact,' says Andréa Childs.
'Upholstered headboards in an interesting shape and with a beautiful fabric could be the standout design element, with the rest of the decor more neutral so that they remain the star,' Andréa says.
Symmetry can also be built into your scheme, to play up the double-vision aspect of the room. 'Hotel rooms are great places to look for inspiration here. Place a mirror or picture in the same place above each headboard; put up shelves to serve each bed; add a chest or ottoman at the foot of each bed.'
Sign up to the Homes & Gardens newsletter
Decor Ideas. Project Inspiration. Expert Advice. Delivered to your inbox.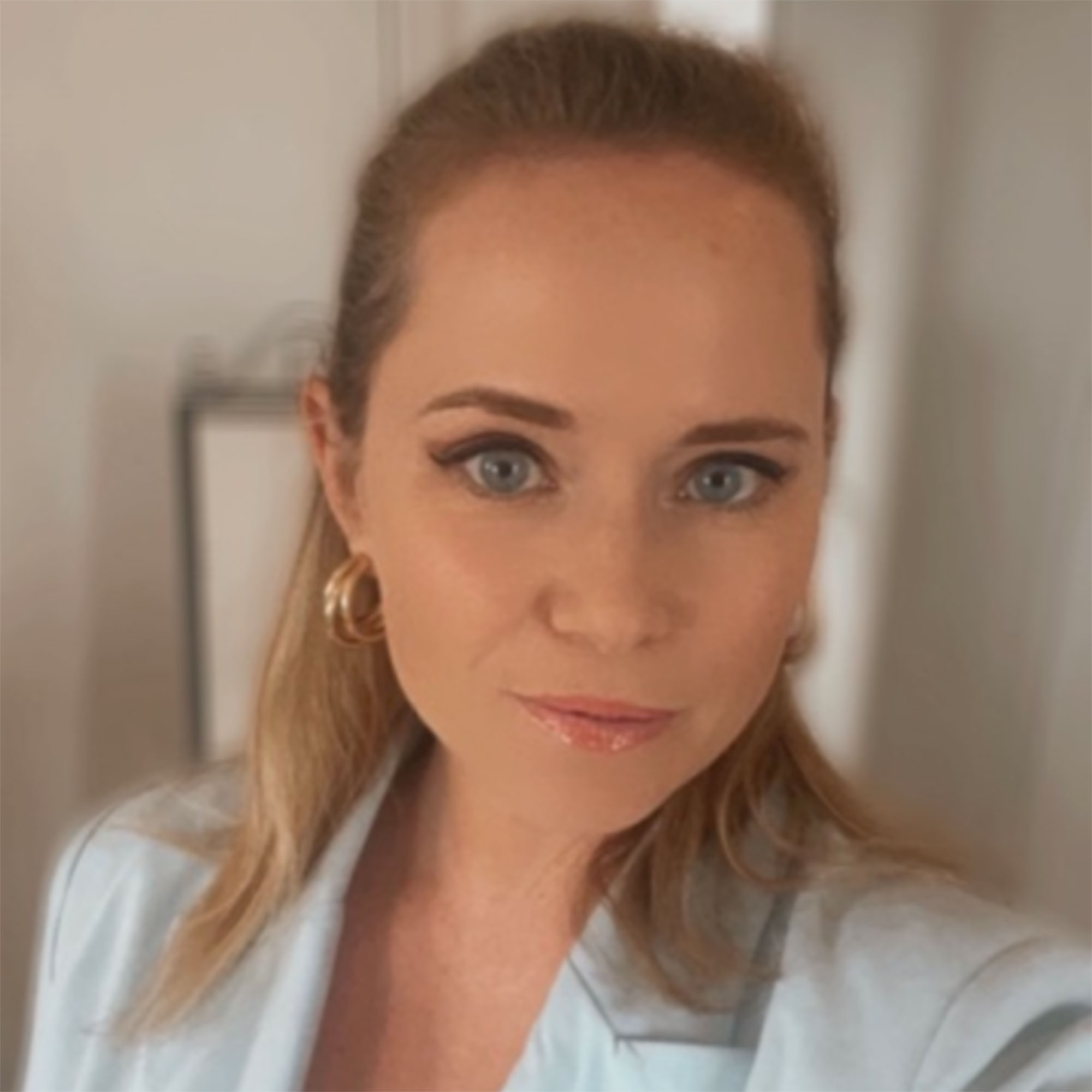 Thea Babington-Stitt is a Content Editor at Future. She has been an interiors journalist for nearly 10 years and has held positions at LivingEtc, Country Homes & Interiors and Homes & Gardens. Currently, she is writing for Ideal Home and Style At Home's websites and magazines.