Floor tile ideas – 15 inspiring designs to transform your spaces
Explore different tile patterns, colors and styles with our favorite tile floor ideas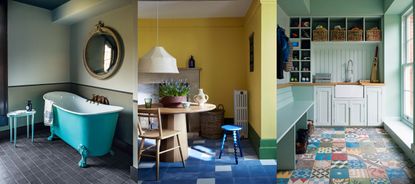 (Image credit: Paul Raeside | Little Greene | Jody Stewart)
Floor tiles have been used for generations in the home, providing both practical and decorative surfaces.
Tile floor ideas can beautifully transform the look of a space, effortlessly injecting color, character and texture. Often the largest surface area to cover in a room, your flooring ideas lay the foundation for the rest of your design, so carefully planning your floor tile design is key.
Tiles should not just be reserved for bathroom floor tile ideas or kitchen floor tile ideas, they can be used on floors across the home to create durable and eye-catching surfaces. Whether you want to keep things subtle with traditional terracotta tiles in a sunroom, or use a bold Moroccan print in a hallway, with so many options available, tiles can help you create a floor design that is stylish and utterly unique.
Tile floor ideas – 15 inspiring designs for your home
Harriet Goodacre, Brand Communications Manager and Tile Consultant at Topps Tiles says that 'there are many variations of tile available, whether that's in terms of material or style, meaning that everyone can create a look that's personal and suited to their tastes. If you want to create a classic, neutral look or something bold and brave, there's a tile for every project and for every room in the home.'
We have gathered out top tile floor ideas, from shower floor tile ideas to inspiration for the hallway, as well as helpful advice from the experts, to help with your design decisions.
1. Use tiles to create contrast with your scheme
The floor is a great place to get creative with color and texture. Whether you clash patterns, materials or colors, using tiles to create a striking contrast with the rest of your scheme can establish a characterful, unique design.
In this stand out bathroom, with Rosso and Bluestone Tumble Marble floor tiles from Mandarin Stone, the uniformed pattern, shape and vintage, tumbled finish of the floor tiles contrast with the dramatic, larger Cobana Gloss Porcelain tiles on the wall.
Rich with texture and shape, the tile floor design elevates the use of marble throughout the space, showing the extensive variety and options available for this stunning natural material and for marble bathroom ideas.
2. Pick a traditional brickwork design
A common brickwork pattern, the running bond style, as seen in this kitchen above, can create a clean floor tile design that embodies a subtle, industrial feel.
The dark stone used for the tiles in this kitchen perfectly complement the all white scheme, creating a stylish element of contrast that makes the overall design feel grounded.
Whether laid vertically or horizontally, this traditional tile design can integrate into homes of all styles, creating a smart and orderly effect.
3. Create a tile effect with vinyl
One option to consider for your tile floor design ideas is using luxury vinyl tiles (LVT) - often used for vinyl kitchen flooring ideas. Advancements in modern technologies have seen laminate and vinyl flooring designs becoming one of the most popular choices for the home. These extremely durable designs replicate traditional materials, patterns and styles through an advanced layering system of vinyl.
In this bathroom, the floor tile design is by a collaboration from Amtico Flooring and the National Trust. Amtico specializes in LVT tile designs, with this collection inspired by the historic patterns and designs found at buildings cared for by the National Trust in the UK.
This bathroom shows the Octagon Key Rayne pattern, influenced by a luxurious slate and marble tile design, typical of the Georgian era.
4. Use a variety of patterns & styles
If you're finding it hard to pick a tile floor design for your home, why not combine more than one style with a colorful, patchwork design.
Damla Turgut, Founder of Otto Tiles & Design says, 'we have seen a growing trend for patchwork tiles in the last two seasons and rightly so, they're so versatile. When arranged together, these patterned designs add sophisticated interest and style to a space. The beauty of these tiles is that you have complete freedom to be creative, adding more pattern, or more plain tiles to create a floor that is truly unique and expressive whilst still being entirely liveable'.
In this bold and bright boot room, the use of the patchwork floor tiles and blue painted walls and furniture make a functional, high-traffic space in the home fun and exciting. The mix of color and pattern create an intriguing, eye-catching floor statement, where different designs and shapes can be appreciated every time you step foot into the space.
5. Unite the classic and contemporary
Mixing styles from different periods is always going to create a unique and varied design, and the floor is the perfect place to get creative with both old and new styles.
This traditional hallway space, rich with natural textures such as stone and wood, is beautifully elevated by the use of a colorful, Bert & May Navy Majadas floor tile design by Fired Earth.
Colin Roby-Welford, Fired Earth's Creative Director states, 'a hallway really sets the scene for a home, creating a welcoming first impression and providing a clue as to what might lie beyond. Patterned tiles are a perfect choice for hallways and they're forgiving since they won't show every hint of a footprint (something that's important to bear in mind wherever people are coming in and out regularly). Subtle geometric motifs such as chevrons and herringbone designs work really well in interiors of all styles so they're a particularly versatile choice.'
6. Make a statement with stripes
Timeless and sophisticated, decorating with stripes can create a beautiful design, and opting for a striped tile floor is a great way to add style and substance to your space.
Damla Turgut states, 'there are two ways to create a striped effect, of course by choosing a striped tile, or by laying plain tiles in contrasting colors in horizontal or vertical bands. Striped tiles can also create an optical effect, so whether you choose a narrow stripe or a wider stripe, they create the illusion of a much larger space, tricking the eye to add length or width depending upon how they are laid within a room.'
In this beautiful blue kitchen, a perfect example of blue room ideas, the striped flooring not only complements the sleek blue cabinets and kitchen island, but adds a playful element of pattern to this striking, color blocked design. A unique connection between the old and new is also established between the traditional coffered ceiling paneling and modern striped floor, although different in style, the two features mirror each other through the elegant use of lines, creating a clean and cohesive design.
7. Extend your floor tiles to the wall
A simple design choice that can trick the eye into thinking a room is bigger than it is, extending your floor tiles onto the wall can create a bold, united design where the tiles take center-stage - often used for bathroom wall tile ideas.
Harriet Goodacre states, 'one way to elongate a room is by finishing your laying pattern three quarters of the way up the wall. This will help make a small room feel tall and airy and add interest to the overall look.'
The compact, gray square tiles used in this bathroom sit beautifully on the floor and wall, creating a spa-like design where natural textures and colors work together harmoniously.
8. Tile with terrazzo
A beautiful style that is listed as a tile trend for 2022, terrazzo can create a colorful, decorative tile floor design in your home.
A great alternative to marble or granite, the flecked nature of a terrazzo tile can create a textured, geometric statement on the floor in your home.
With terrazzo bathrooms remaining ever-popular, terrazzo allows for you to combine multiple colors and shapes to achieve a unique, artistic design.
9. Elevate your indoor-outdoor space
With the beauty of the outdoors remaining a key influence in interior design, from paint colors to materials and textures, why not turn the tables and use a bright, colorful tile design in your indoor-outdoor space.
In this inviting conservatory, bursting with greenery and simple, natural materials, the eye-catching, geometric floor tiles by Otto Tiles add a colorful, modern touch to the rustic space.
The tile design embodies a modern interpretation of a botanical print, with the shape mirroring the simple outline of a leaf. The use of blue creates an elegant contrast with the natural tones, whilst the black connects and grounds the tile floor design to the indoor-outdoor space.
10. Embrace tradition with terracotta
Terracotta tiles remain utterly timeless due to their durability and ability to integrate into designs of all styles.
Wonderfully versatile, this earthenware has been used since ancient times for architecture and decoration, and provides a hard-wearing surface for your flooring ideas.
Defined by a warming and inviting earthy color and texture, terracotta tiles are a great choice for kitchen flooring ideas, creating a welcoming and relaxed space as well as establishing a long-lasting, durable surface.
11. Add pattern to a neutral scheme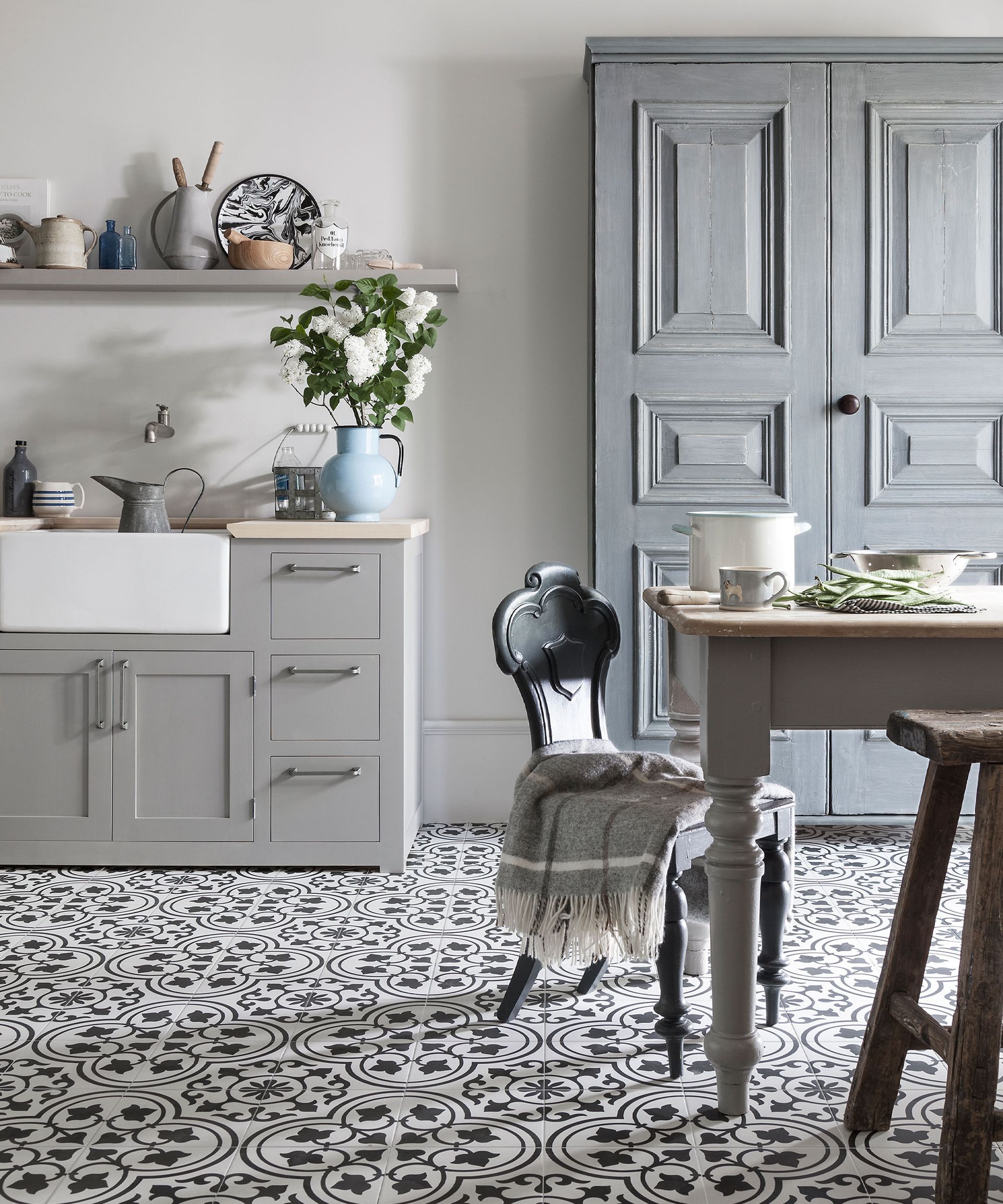 In this kitchen-dining space, the Cuban White Ornate tiles, by CTD Tiles, add a beautiful dimension of pattern and personality to the calming, neutral scheme.
Inspired by classic encaustic tiles, the intricate design celebrates traditional tile patterns and craftsmanship techniques of the past.
A simple way to enhance your neutral room ideas, adding visual interest and pattern to the floor with tiles can add a beautiful, characterful element to your overall design.
12. Use an intricate, Victorian tile design
Victorian tile designs come in many shapes, colors and styles, with Victorian hallway tiles a popular choice for the home.
Defined by intricate patterns, they can elevate your floor to become a beautiful decorative design feature in a room, as well as create an atmosphere of elegance and grandeur.
Andrew Bendall, Marketing Manager at Craven Dunnill Jackfield, states 'Victorian tiles are increasingly being used as decorative pieces of art in the home. Be it your kitchen, bathroom, hallway or even on the stairs, using tiles within any scheme shows off their beautiful textures and patterns while at once uplifting a space. Mixed media including combinations of ceramic and stone are also becoming increasingly popular to create contemporary inspired geometric layouts.'
13. Pick a palette of tonal colors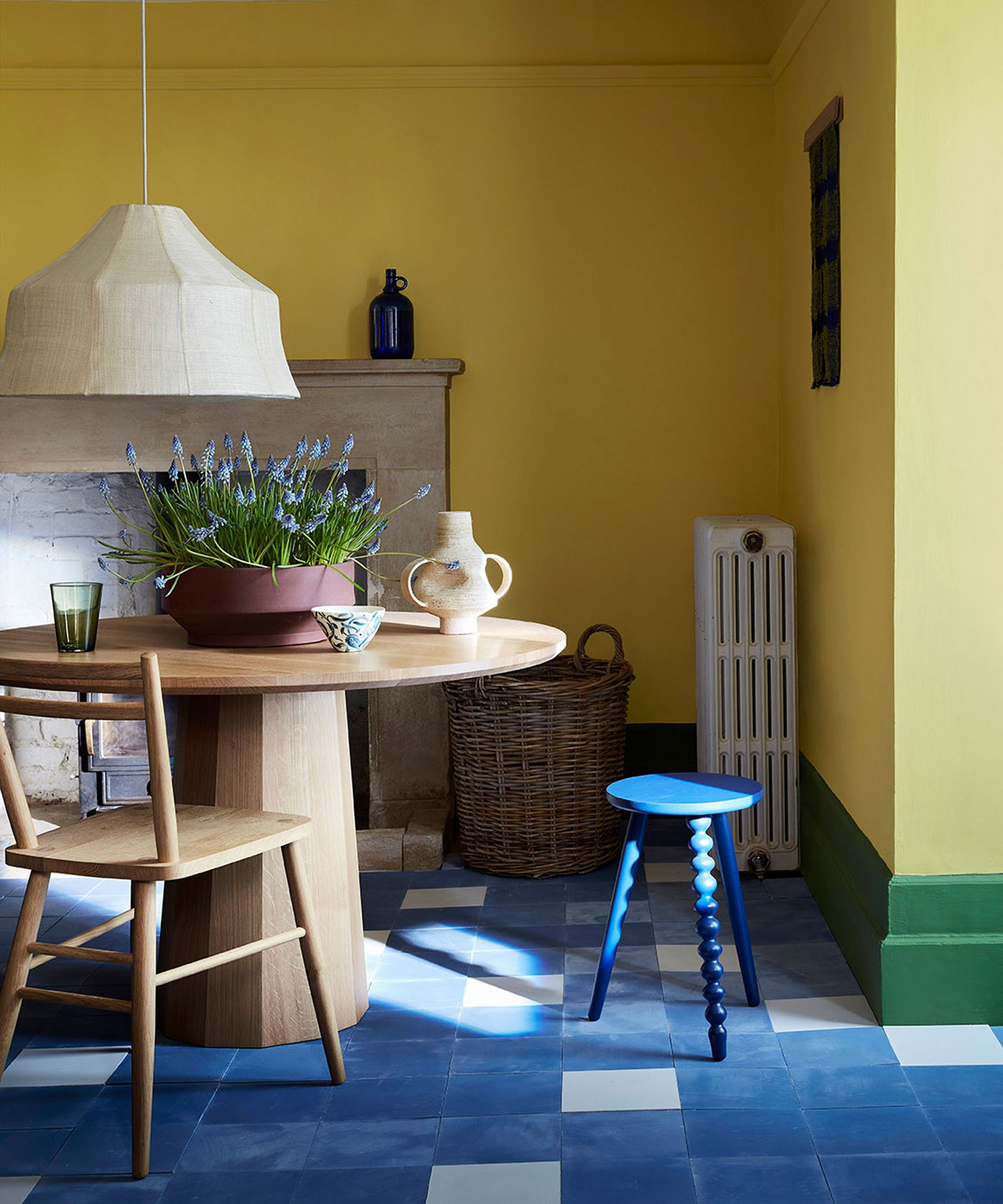 On the color wheel, tonal colors are a variety of shades of one color - often referred to in interior design as tone-on-tone combinations or a monochromatic design.
Using a palette of tonal colors for your tile floor design ideas can create a uniformed design with added depth and variety.
In this colorful dining room, painted in colors by Little Greene, the beautiful blue floor is enhanced by the use of light and dark blue shades. The pale blue tiles add an element of softness to the dark blue design, establishing a delicate connection with the other colors and lighter textures used in the room. The tiles and mix of blues in this space create a striking, modern floor design that truly celebrates color and texture.
14. Keep it classic with chequerboard
A classic tile design that can be created through both large and small tiles, a chequerboard pattern can add a beautiful element of geometric drama to a space.
Whether you opt for a typical black and white chequerboard design, or choose a mix of other colors, the effect is utterly timeless.
A great choice for hallway flooring ideas, chequerboard also works well in the bathroom or kitchen, with the versatile nature of the simple check pattern integrating into spaces of many styles.
15. Be bold with black
Decorating with black can create a truly luxurious atmosphere. Using a dark color on the floor can effortlessly ground a scheme, and black tile design ideas are a great way to add texture and charm to this dark color choice.
When working with black, the key to create an appealing and long-lasting design is integrating contrasting colors to lift the scheme.
Not a color often associated with the bathroom, the compact, black square floor tiles used in this space work perfectly with the bright blues and earthy greens, creating an elegant space that beautifully combines classic and contemporary styles and features.
What tile pattern is best?
When choosing tile patterns for your home, no set style is best, it completely depends on the function of the space and how you want the overall design to look.
Andrew Bendall, Marketing Manager at Craven Dunnill Jackfield states, 'this year, we have noticed an increased sense of creativity to the way our customers are wishing to display their tiles at home. Whilst color is key, the different ways that you can lay your tiles are a wonderful way of expressing creativity and bringing a touch of individuality to a space. If you're looking for something more adventurous, a herringbone pattern is beautifully striking while an offset or linear pattern is a perfect alternative for something more subtle.'
For smaller spaces such as bathrooms consider more intricate designs, as there isn't as much floor space to cover as the rest of the home - the perfect place to get creative with pattern! For larger areas such as kitchens and hallways, large-format tiles or vinyl designs can be both extremely practical and long-lasting.
What color tile is best for the floor?
Typically, neutral colors such as gray, white and black are often used for floor tile designs due to their simplicity and ability to integrate into rooms of all styles and ages.
We are however seeing a real increase in colorful floor designs in the home, with many statement tile designs and colors adding a unique personal touch to a space.
Colin Roby-Welford states, 'floors have endless decorative potential – think of them almost as a fifth wall – as they can really help to pull a scheme together.'
If you are opting for colorful wallpaper ideas and paint ideas in a room, think about extending the palette to the floor, as this will create a striking design that is unified and stylish.
Sign up to the Homes & Gardens newsletter
Decor Ideas. Project Inspiration. Expert Advice. Delivered to your inbox.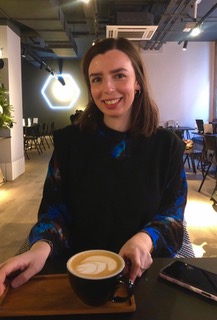 Zara joined Homes & Gardens in February 2022 as a Content Editor. After studying English Literature at University, she worked as an Ecommerce Website Editor, Content Writer and Buying Intern at multiple independent businesses within the luxury retail and lifestyle sectors. Her role at Homes & Gardens unites her love, experience and passion for the world of design and desire to create inspiring written content. She enjoys nothing more than discovering new trends, brands and products, whether that be in fashion, interior design or lifestyle.