How do I make the most of space in my small living room? 5 tricks interior designers use to maximize a tight footprint
Overcome the challenges of furnishing a small room with these expert tips for making the most of space in your small living room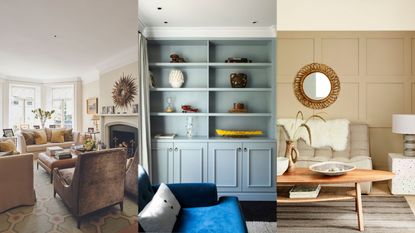 (Image credit: Future / Paul Raeside / Little Greene)
Sign up to the Homes & Gardens newsletter
Decor Ideas. Project Inspiration. Expert Advice. Delivered to your inbox.
Thank you for signing up to Homes & Gardens. You will receive a verification email shortly.
There was a problem. Please refresh the page and try again.
For those living in smaller houses, one of the most common dilemmas is 'how do I make the most of space in my small living room?'
While it can be easy to make a small living room look bigger visually, it can be a challenge to find the best layout and storage solutions for a small living room so that it functions well and meets all of your family's needs. What's more, when it comes to small living room ideas, it is equally as important to make a small living room look nice too, adding an extra challenge.
Luckily, top designers have shared their advice for making the most of space in a small living room, from clever storage solutions to nailing living room layout ideas.
How do I make the most of space in my small living room?
When asking how to make the most of space in your small living room, the most important thing to consider is the room's overall function as Keren Richter, co-founder and principal designer at New York design studio White Arrow, explains. 'When designing, we like to think about the room's usage – how many guests will be using it, are there kids or pets, or is it a formal atmosphere wherein the room is rarely used but with a striking or modernist appearance or a space that should feel more laid back and informal?'
Whether the space is an informal family room, a relaxing tv room, or a formal sitting room for welcoming guests can make all the difference when it comes to prioritizing furniture pieces and deciding on the flow of the final layout.
1. Add built-ins for effortless storage solutions
One of the best ways to make any small space more functional is to consider smart storage ideas.
Small living room storage ideas come in many forms, from well-hidden nooks to fully built-in units that also create a beautiful feature in the room while simultaneously adding functionality. 'We often like to fit one wall with joinery shelving for storage or display, then push larger items like a sofa against this to maximize floorspace,' explains Martin Kemp of Martin Kemp Design. 'Even table lamps can be accommodated inside its recesses and provide a warmer, homely glow at night.'
'Mirroring another wall to enhance spaciousness also helps however make sure you allow for a picture rail hanging system above so that art can be hung against it,' Martin adds.
Organizing small spaces can prove challenging so reducing clutter and storing only what you need can also improve the functionality of the room and allow you to make the most of the small space your living room has to offer. You may want to consider minimalist living room ideas when laying out a small living space as its core principles align with functionality and essentialism.
2. Use smart, multi-functional furniture
One of the most practical space-saving ideas for a small living room is to incorporate multi-functional furniture pieces. With regard to how to design a living room, introducing multi-functional pieces from the start can help you to make the most of space as well as learn what works well for your household.
'Coffee tables can be upholstered and lidded or fitted with a drawer for storage,' suggests Martin, 'dining tables should feature folding leaves so that they too can be slid to one side when not in use.'
3. Ensure the right furniture spacing
Finding the best furniture spacing is an important part of planning any room layout and should especially be considered when trying to make the most of space in a small living room as it may be tempting to ignore spacing rules when trying to fit furniture into a tight space. 'We like to have standard spacing between furniture,' explains Keren, 'enough distance to easily cross your legs and put down a glass of wine but not too far away that any secondary tables are only decorative.'
Alternatively, avoid leaving too much space between pieces of furniture when you are trying to make a space look bigger. 'Unfortunately, I often see a coffee table or side table placed so far away or so low that it renders its purpose useless,' Keren says. 'If you're afraid of bumping into corners, ensure your furniture spacing meets industry standards and give yourself and your guests a generous path to walk.'
It might be that your family room layout ideas allow for a little more walking space than a formal living room to allow for children or pets to run around or make the space more accessible for everyday activities. A living room on the other hand may need to be more routinely configured to allow guests to place drinks down during a conversation.
Furniture spacing is not just about leaving the right gaps between pieces, however. It is important to also consider furniture height when trying to get the most out of a small space. 'When arranging furniture in a compact space, avoid cluttering the floor. Instead, when possible, raise the furniture off of the floor by choosing furniture that can be wall-mounted or has legs.' suggests Leyden Lewis, co-founder and principal designer of Leyden Lewis Interior Design. 'Not only will the furniture feel lighter and the space airier, but this will allow light to reach more of the exposed floor and help create an illusion of a larger space.'
4. Select well-proportioned furniture
While you may have found an ideal layout your hard work could be undone by choosing furniture that does not suit the proportions of the room or other pieces. Select pieces that are not too large for the space so as to clutter it, and consider how the pieces look alongside one another so their proportions do not look awkward.
'Once you think through the vibe, you can decide about the functionality. For example, some sofas sit relatively low – in particular, sofa's from the 1970s – and in these instances, you want your seating with similarly low coffee and accent tables,' recommends Keren. 'We like our coffee tables to be roughly 2/3 the length of a sofa – or if we are using a pair of two smaller coffee tables that nestle or are side-by-side, we aim for a roughly similar total length.'
'Similarly, I like rugs to ground a space and provide a room with a secondary "visual frame" – they incorporate texture and color and easily unite disparate pieces of furniture. Unfortunately, I often see people purchase far too small rugs, possibly because of budget constraints. In my book, I like the rugs to go entirely under sofas and armchairs – the bigger, the better,' she adds.
5. Don't forget about visual interest
When you want to make the most of space in a small living room, you should avoid getting bogged down in functionality and sacrificing style. Decorating ideas such as wall decor ideas can be utilized well in smaller spaces adding a personal touch and making the room feel lived in and welcoming – important aspects in a social hub such as a living room.
'Small living room spaces offer a cozy feeling that is inviting for all guests. You can elevate the space by adding large-scale furniture and a cool color palette. Art also helps to add an elevated feel,' suggests Georgia Zikas of Georgia Zikas Design.
'Reflective surfaces are also a great tool for carrying light throughout a space,' adds Leyden. 'Whether it be a chrome surface or a lacquered wall, adding materials that play with and bounce around light can add depth and dimension to a room; making it feel more open and expansive.'
How do you layout a small living room?
When laying out a small living room you should look to create a main focal point and situate your furniture around that. A TV, fireplace, or interesting piece of art can serve as a focal point and give the room a purpose. Where possible, move furniture away from the walls to visually enhance the proportions of the space and allow for more functional walkways around the room.
When decorating a living room where do I start?
When decorating a living room it is best to start with defining the function of the room. Do you want the space to be a hub of activity with children and animals meaning you need more floor space? Is it a relaxing adult retreat that needs a more refined touch and elegant furnishings? Or do you need a space to welcome guests with plenty of seating and table space for drinks and food?
Once you have established how the room will be used you can start to refine which furniture you need to prioritize, how to layout the room, and then pick more decorative elements such as color schemes and decor.
Sign up to the Homes & Gardens newsletter
Decor Ideas. Project Inspiration. Expert Advice. Delivered to your inbox.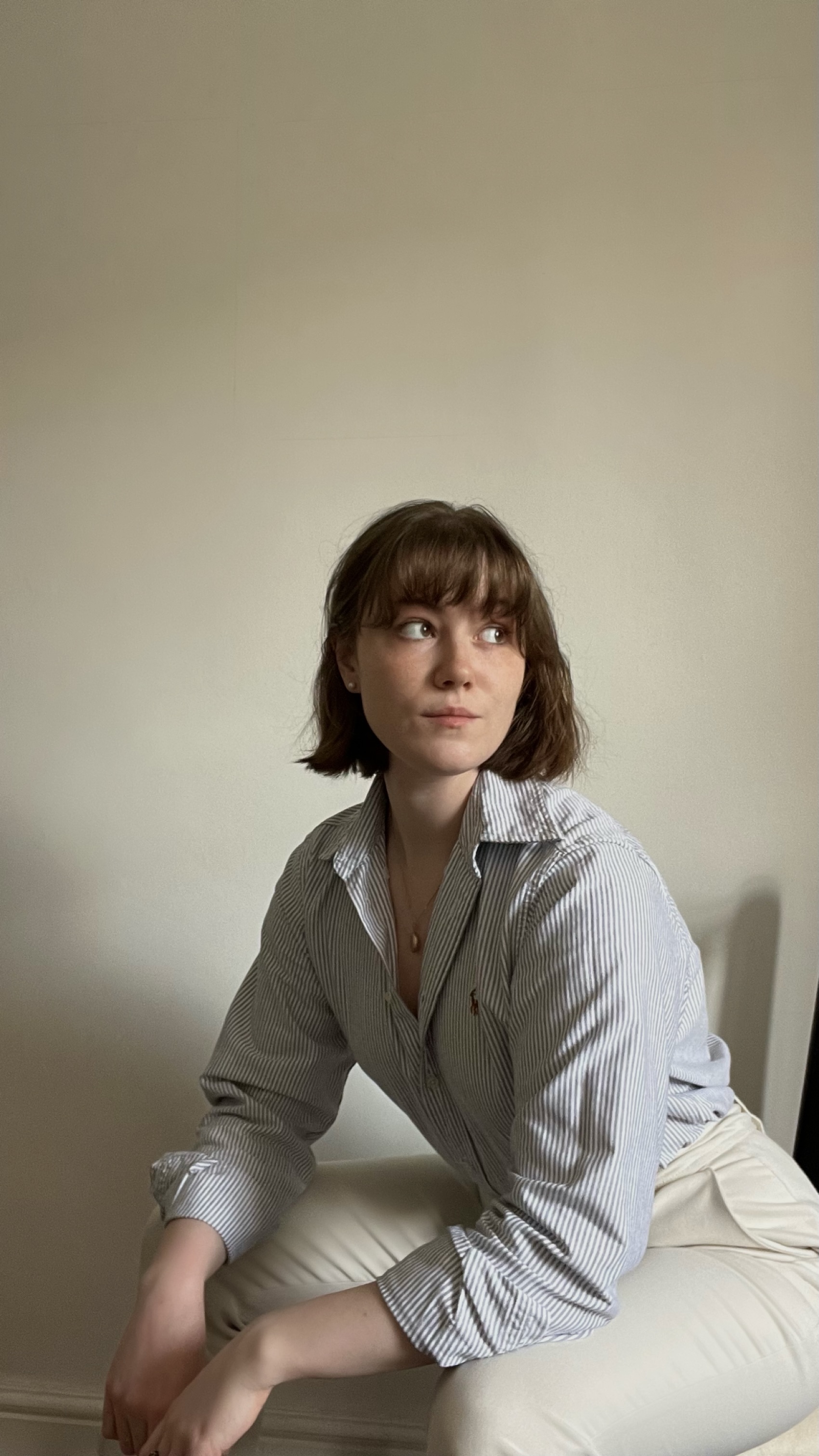 Chiana has been at Homes & Gardens for a year, having started her journey in interior journalism as part of the graduate program. She spends most of her time producing content for the Solved section of the website, helping readers get the most out of their homes through clever decluttering, cleaning, and tidying tips – many of which she tests and reviews herself in her home in Lancaster to ensure they will consistently deliver for her readers and dabbles in the latest design trends. She also has a first-class degree in Literature from Lancaster University.