How can I make my small living room look nice? 6 strategies designers always use
Use these expert tips to make even the smallest of living rooms look nice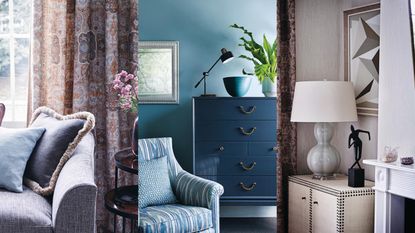 (Image credit: Simon Bevan)
As we spend so much time in our living rooms relaxing or welcoming both family and friends, it is no surprise that we want to create the coziest space we can. So, how can I make my small living room look nice?
Small living room ideas may be lacking in space but need not lack in style. There are several ways to design a small living room for a functional yet cozy space ready for nights in or entertaining guests. Small details such as ensuring you use the right size furniture to introducing the right colors through paint and artwork can all have a big impact in a small room.
So, whether you want to make your living room look more expensive, or simply want to make your living room beautiful, these expert designer tips will help you make the most out of your small space and overcome the challenges small room ideas can present.
How can I make my small living room look nice?
Living room ideas can be universal no matter what size or shape space you are working with, in fact, 'there are many factors that make a small living room nice, size and style of furniture, color choices, creating visual interest, among others,' says American designer Seyie Putsure of Seyie Design. The secret to designing a small living room is finding a balance between elements and making the most of space in your small living room.
1. Wow with window treatments
Window treatment ideas are both functional and stylish, often adding character to a room and tying a scheme together beautifully. 'Well-tailored draperies make a big difference in creating a nice foundation for a room,' says Seyie. 'I hang the curtain high in order to accentuate the height of the ceiling and make the space feel taller when in the room.'
When using curtain ideas in smaller spaces, particularly rooms that lean on the darker side, it is a good idea to use lighter materials to prevent blocking or absorbing any well-needed light or looking too bulky. Longer curtains that hang from the ceiling to the floor can accentuate the height of the room, making a smaller room look taller and giving the illusion of space whereas shorter curtains hung at the incorrect height can make the room feel even smaller. The common curtain mistake should be avoided in every room of the home.
2. Get the furniture size right
Furniture is of course important in every room and it can be tempting to choose the most luxurious items you can afford. When it comes to making a small living room look nice, however, the scale of your living room furniture ideas should arguably come first.
'You should also not put too much furniture in a small living room. You should choose the furniture carefully because the furniture of the wrong size and model will block the space,' explains Finnish designer Johanna Lehmuskallio. 'You should not choose furniture that is too big or heavy, but not too small either. The arrangement of the furniture is also of great importance to make the small living room feel more spacious and inviting.'
'It is important to pay attention to the scale and proportion of furniture, as this will allow you to get the most use out of your space while keeping it feel open,' expands designer Julia Dempster. 'A sofa with a chaise gives you the ability to lounge without taking up a large footprint. A glass-topped coffee table that is circular is the perfect piece for a small living space because it doesn't visually block your view of the other items of furniture.'
'Going with a well-scaled sofa, i.e., the biggest sofa that fits comfortably in the room with adequate space to walk around it helps ground the room,' concurs Seyie. 'Then thoughtfully choose the type of furniture which fits your lifestyle and how you would want to enjoy the room.
'Lower-backed furniture makes a small room feel not so congested. Round and organic shape coffee and side tables also help in making the space more inviting. I also choose coffee tables that are visually light such as a polished marble top with a slender brass base here. A glass or mirrored top also works well.'
3. Find the best layout
In a small space finding the best layout can be the most difficult part. A living room layout idea should be well spaced enough to move around comfortably, but also not so spread out that the room feels disjointed. 'If the furniture is completely attached to the wall, the room feels and looks cramped. Even a few inches between the wall and your largest furniture makes the room seem more spacious, suggests Johanna. 'It is also good to remember that a large rug expands the space and unites the furniture into a group.'
4. consider color and pattern
Living room paint ideas are a great way to introduce color to a space while also laying the foundation for the atmosphere of the room.
In small living rooms, using lighter or neutral colors can help to create the illusion of space, making a small living room look bigger, and can make a dark room brighter. 'Dark colors often bring coziness to a room, but they also absorb light instead of reflecting it. This makes the room seem smaller. In a small room, you should keep the color scheme light and relatively calm, this way you can make the room look airier,' Johanna suggests. 'When the walls, carpet, and furniture are different shades of the same color, you create visual consistency in the room and the space looks more open. Calm, light, and neutral tones can be enhanced with colorful details, lighting, and interesting objects and art.'
The coziness created by darker colors may be appealing, however, if you wish to create a living room that feels more intimate and cocooning – especially if that color is taken up onto the ceiling as well. 'Color, pattern, and textures really make a room feel special. A sofa in a favorite color (vs. in neutral) is a great way to inject personality into a small room,' says Seyie.
Color, pattern, and texture can also be injected through soft furnishings such as pillows, throws, and rugs to add visual interest. 'make the room feel rich through printed accent pillows and gold accents,' further suggests Seyie.
5. add accessories and art
Living room styling is a great way to add personality and make a small living room look nice. 'Accessories and art (or mirrors with interesting frames) are the final pieces that
are key in making a room look nice and polished,' says Seyie. 'When in doubt, different shades of the same color work well in creating a nice visual depth in a room. For example, a turquoise lamp (a shade of blue) works with the different shades of blue in a living room.'
6. layer up lighting
Small living room lighting ideas are important to make sure your space is not dull and uninviting. Making a small living room look nice can come down to layering lighting correctly to ensure the space is functional as well as warm and welcoming. 'A ceiling lamp in the middle of the room focuses light and attention only on the middle part of the room,' Johanna states. 'In addition, place smaller lamps around the room to spread the light around and draw attention to the entire space.'
'A statement lamp can have such gravitas in a living room whilst a similarly shaped lamp in a smaller scale can be a lot more practical in a nook or placed on a small shelf whilst still coordinating,' Niki Wright, co-founder of lights&lamps continues. 'We are designing products with exaggerated scale to create interest and a sense of fun. This could be across a collection of lamps with a similar textured surface, or the use of geometric shapes such as domes, cones, and globes.'
What colors make a small living room look bigger?
The best colors to make a small room look bigger are light neutrals and pastels. The most important thing in making a small space feel bigger is to have a cohesive color scheme. Using too many colors or colors that do not go together can leave the room feeling disjointed.
Consider using a tonal palette such as cooler blues and greens together or warmer beiges and rusts to add color while keeping the room clean. You may also want to paint trims such as door frames and skirting boards a crisp white to brighten the space up further.
Sign up to the Homes & Gardens newsletter
Decor Ideas. Project Inspiration. Expert Advice. Delivered to your inbox.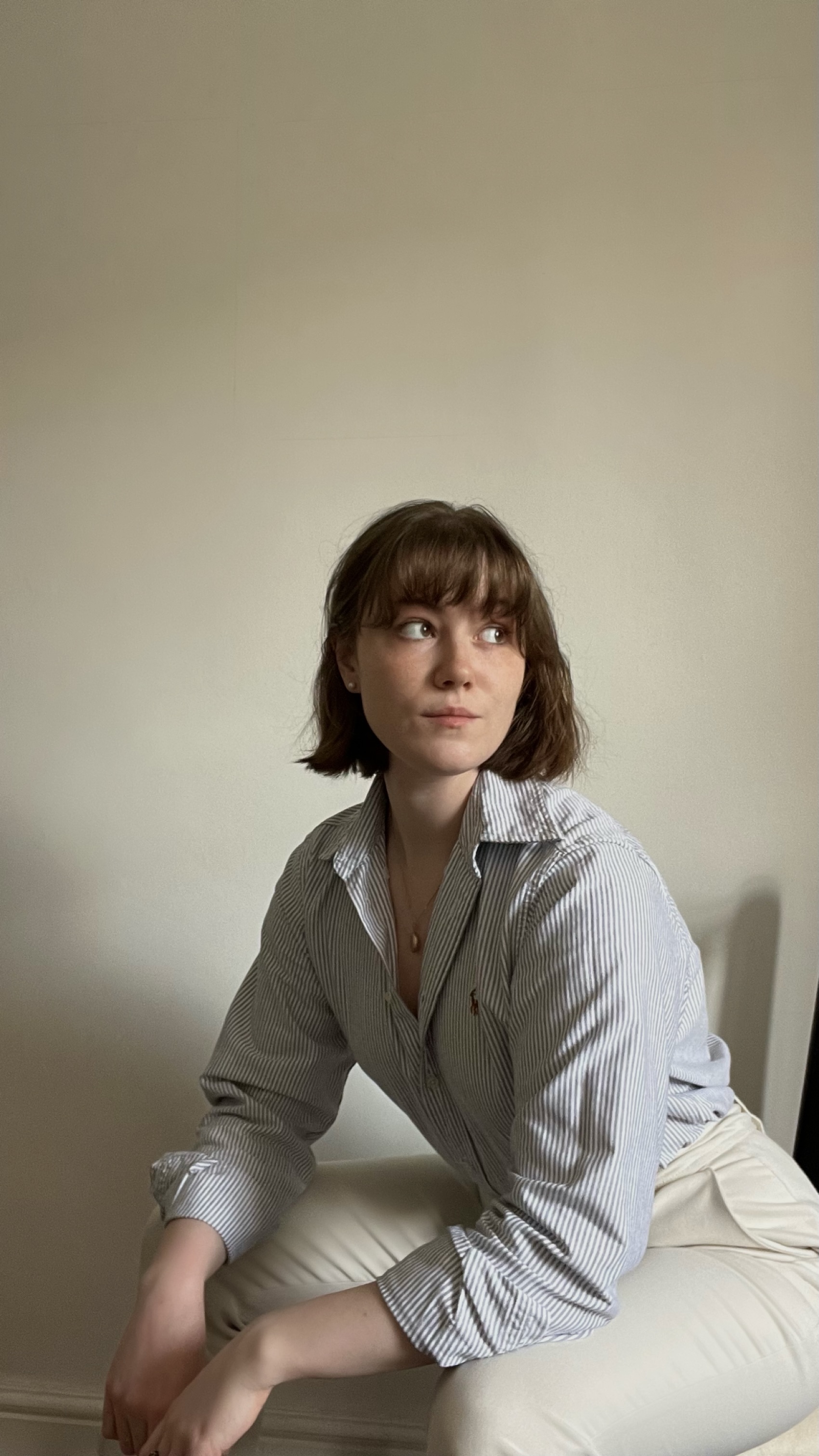 Chiana has been at Homes & Gardens for a year, having started her journey in interior journalism as part of the graduate program. She spends most of her time producing content for the Solved section of the website, helping readers get the most out of their homes through clever decluttering, cleaning, and tidying tips – many of which she tests and reviews herself in her home in Lancaster to ensure they will consistently deliver for her readers and dabbles in the latest design trends. She also has a first-class degree in Literature from Lancaster University.