Signs it is time to repaint a wall: according to pro painters
Watch your walls for these 7 signs it's time to repaint to prevent your home from looking shabby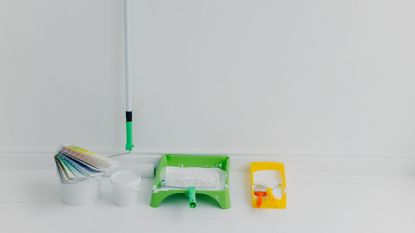 (Image credit: Getty Images)
Sign up to the Homes & Gardens newsletter
Decor Ideas. Project Inspiration. Expert Advice. Delivered to your inbox.
Thank you for signing up to Homes & Gardens. You will receive a verification email shortly.
There was a problem. Please refresh the page and try again.
We often don't think about pulling out the paint cans until we want to decorate our spaces, but there are some signs that it's time to repaint a wall – even just a quick refresh – in between new color schemes.
While painting a wall can be tedious and not make much sense unless you are making a drastic change, these seven indicators can make your room look run down – even if your furnishings are up to scratch.
Here, professional painters and interior designers share the signs that scream it's time to repaint.
Signs it's time to repaint a wall
Not repainting your walls to refresh the existing color is one of the most common wall painting mistakes professional painters see. We wouldn't give a second thought to how often to repaint our house exterior after years of wear and tear, so why skip our interior walls?
These are the signs you should be looking out for.
1. The paint has lost its vibrancy
Over years of brightening up our rooms, our paint ideas will fall victim to sun bleaching, causing them to lose their vibrancy over time, points out Artem Kropovinsky, interior designer and founder of NYC design studio, Arsight. Heat and humidity also play a part in this too, he adds.
If your walls are looking lackluster, a new coat of paint could be in order, whether you refresh the existing color or take it as an opportunity to play with new paint, Artem recommends.
Based in New York, Artem Kropovinsky, founder of Arsight, has a decade of global design experience. Prioritizing minimalism, sustainability, and authenticity, Artem, alongside his team of professionals, works on projects in the US and worldwide.
2. You have had the same paint color for many years
Most experts generally recommend reevaluating your wall paint every five to 10 years to check for signs of wear, but you should also ask yourself whether you even like the paint color anymore, suggests Christina Garćia Lysaught, founder and principal designer at layered Dimensions Interior Design.
'Beyond the life of your paint, trends, personal taste, and use of different spaces can change, and it may be time to choose paint colors all over again, ' she says. 'Paint has a significant impact on the style and mood of your home. It's essential to update over time and make sure your paint selections align with the use of each space, your taste, and the aesthetic of your design. It's a simple and affordable update!'
3. The paint has discolored
Fading paint is one thing, but discoloration is a whole other ball game that suggests your walls need repainting – and sometimes even repairing.
'Stains can be caused by things like spilled drinks, water, nicotine, and pens and, in the cases they do not come off with cleaning, you will need to fix the area and repaint,' says Paige NeJame, professional painter and owner of CertaPro Painters of South Shore and Boston.
'It is vital you work out the cause of a stain if you have not had an accident yourself in order to repair the area first,' they add. 'Especially when it comes to painting over watermarks, as you may have a leaking pipe that will cause a bigger headache down the line.'
4. The paint has marked or is peeling
More often than not, our walls will sustain marks over the years as we move around or rejig our furniture and, while you can often address these by cleaning with soap and water, you may want to repaint if you notice the wall is cracking or has nicked/chipped beneath the surface as you try to clean, says Lorna Gross, interior designer and owner of Lorna Gross Interior Design.
If the marks on your wall begin to peel or bubble, it may be an issue resulting from damage on the other side of the paint, points out Artem Kropovinsky. It usually indicates an issue with the underlying wall surface, such as water damage caused by a leak or burst pipe, mold caused by high humidity, or cracks caused by settling foundations, or severe weather.
It is crucial to fix peeling paint and the surface below before slapping on a new coat of paint, he explains.
5. You need to patch holes in the wall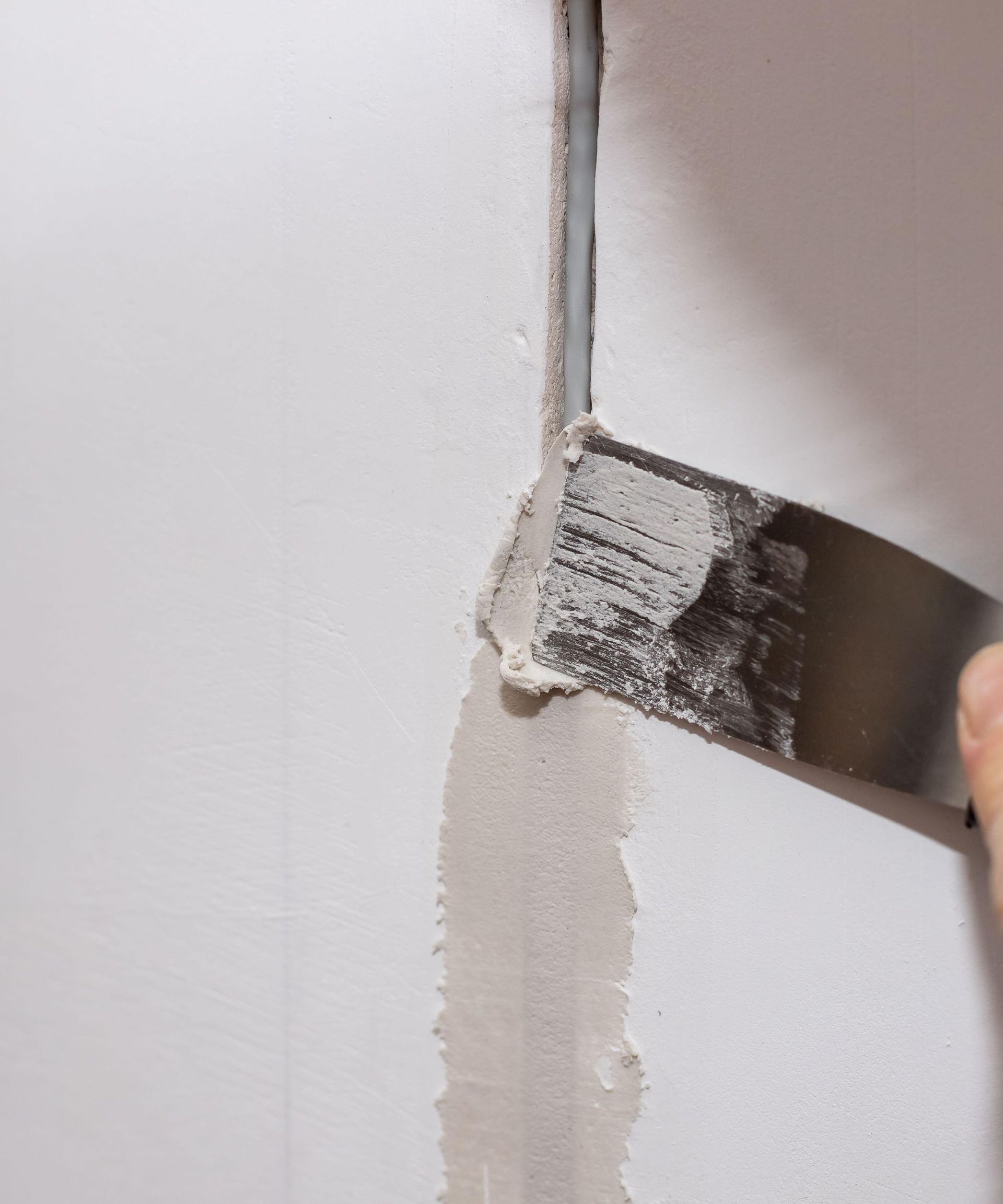 If you need to repair a hole or crack in your wall, then it is often safer to repaint the whole wall than try to match paint already on the wall, says Paige NeJame, a professional painter. This can help you to prevent obvious marks where you have patched the wall to avoid a tacky, unsightly stain-like mark.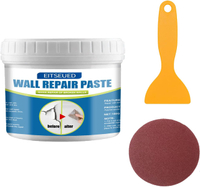 Eitseued Wall Repair Paste | $9.98 at Amazon
This complete drywall repair kit is perfect for fixing any dents, cracks, and chips in your home's walls, and it comes with sandpaper, making it easy to flatten out before repainting.
6. The paint goes against current trends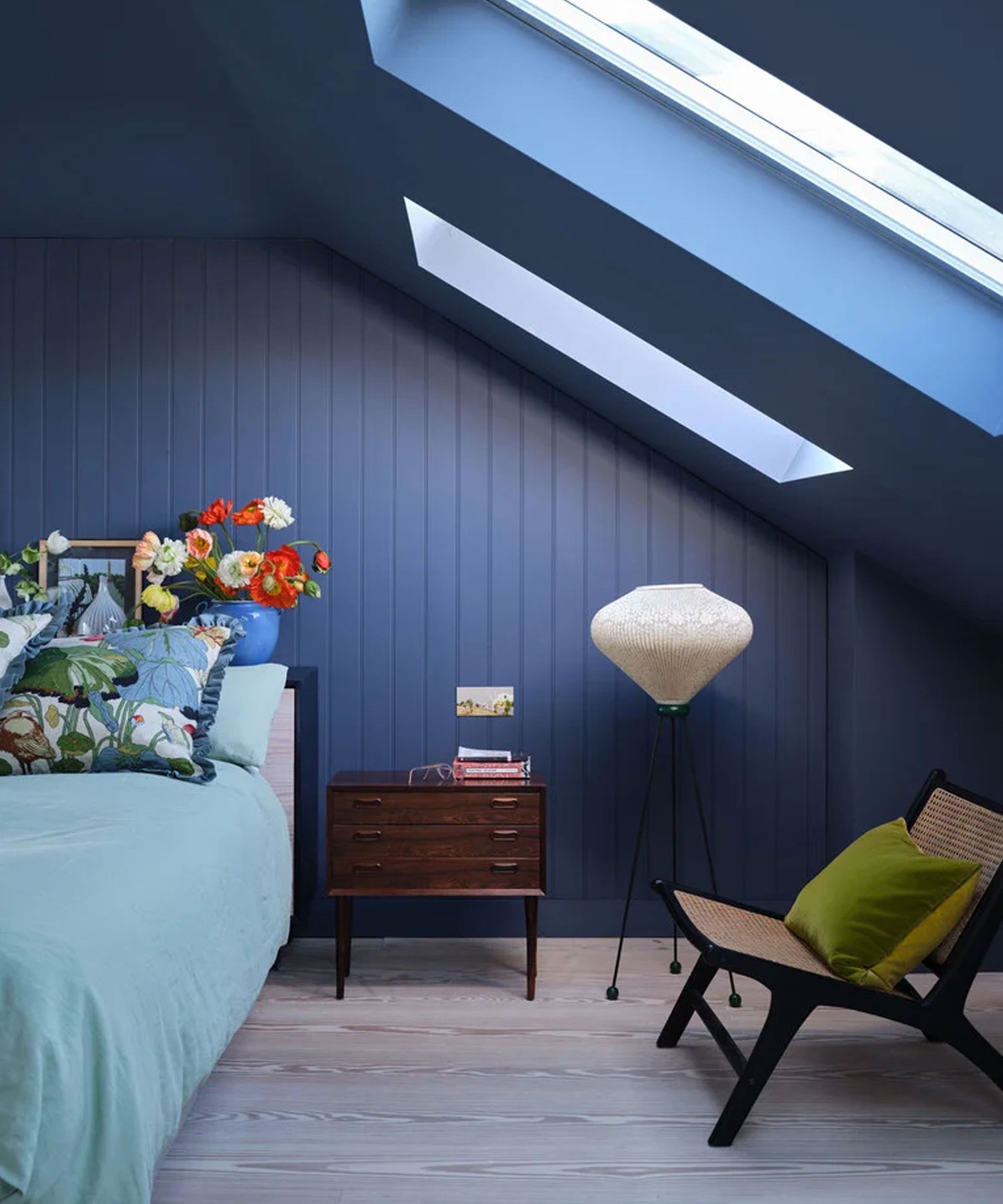 Although we are always cautious to suggest following paint trends religiously, your wall color falling out of vogue is certainly something that may influence whether or not you repaint your walls, says Lorna Gross, interior designer.
'Basic interior design color trends tend to change every four to eight years, so it is a good rule of thumb to be mindful of this when making a change. For example, that saturated, cool gray paint you selected five years ago may need to be updated to a warmer greige or white,' Lorna says.
'Just remember that the color surrounding us can dictate mood and impact well-being, so being in tune with your intuition when updating your color palette is crucial,' she adds.
7. You are looking to sell your home
Although repainting a home you are about to leave seems counterintuitive, adding a fresh coat of paint is one of many minor improvements thought to help you sell a house fast, suggests Tony Adams, home improvement expert at DIYGeeks.
'Freshly painted rooms attract potential buyers and can increase the overall attractiveness and value of your property,' he explains. It can be wise to opt for a neutral color when repainting to sell, experts suggest, as this can help new buyers envisage their own furniture in the space.
Tony has been a handyman for over 27 years, having followed in his father's footsteps. He has since opened his own handyman services and has begun sharing his expertise on the DIYGeeks home blog to help those he can't reach with his business.
FAQs
Can I paint over old wall paint?
It is possible to paint over all wall paint so long as you thoroughly clean the wall first and apply a primer if you are adding a different color to what is already there – especially if the new color is lighter than the one already on the walls. Once cleared and/or primed, you should then add two coats of fresh paint, allowing each one to dry before adding the next.
Can you repaint a wall without sanding?
Sanding is a common step in repainting, but it is not required for painting walls. Unless you have filled in some holes and need to sand excess dried filler flat, then you can get straight on with cleaning and priming the wall before painting.
---
Once you have decided that your wall needs repainting, it is time to work out whether you want the same color or change things up before preparing walls for painting and cracking on with the job.
Sign up to the Homes & Gardens newsletter
Decor Ideas. Project Inspiration. Expert Advice. Delivered to your inbox.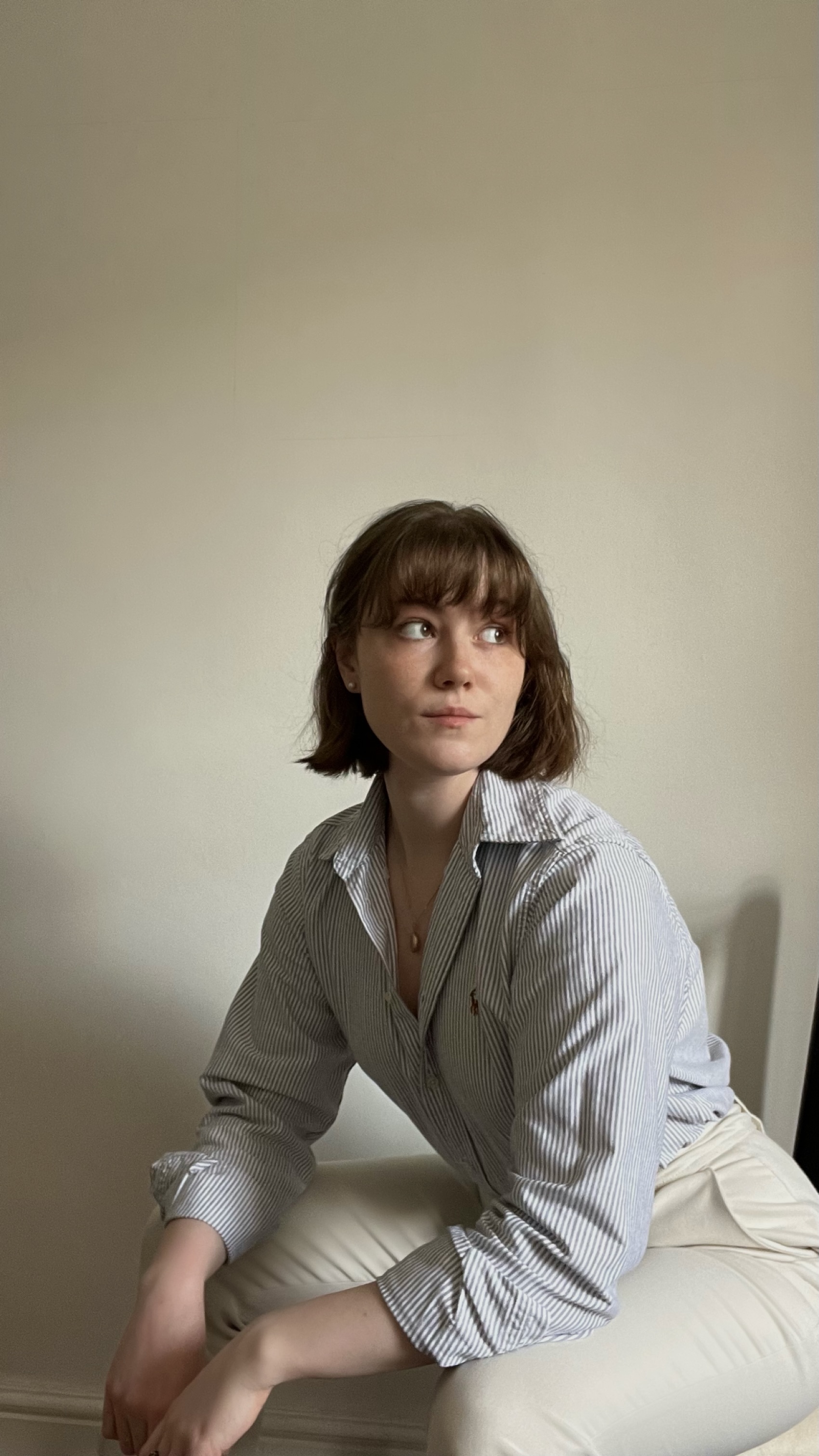 Chiana has been at Homes & Gardens for a year, having started her journey in interior journalism as part of the graduate program. She spends most of her time producing content for the Solved section of the website, helping readers get the most out of their homes through clever decluttering, cleaning, and tidying tips – many of which she tests and reviews herself in her home in Lancaster to ensure they will consistently deliver for her readers and dabbles in the latest design trends. She also has a first-class degree in Literature from Lancaster University.