How to make a kitchen lighter – clever ways to brighten your room
Find out how to make a kitchen lighter so it's functional and feels spacious, too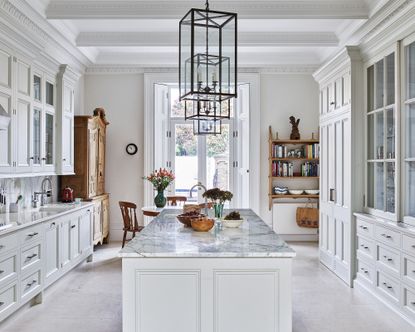 (Image credit: Future / David Lovatti)
Asking how to make a kitchen lighter? A kitchen with good light will feel more spacious and airy, be a safe place to prepare food and cook, feel more pleasing to spend time in, and look pristine.
A dark room, by contrast, can pose hazards when it comes to working with sharp knives and hot dishes and saucepans, look smaller than it really is, fail to show off cabinets, countertops and backsplashes to best effect, and feel oppressive.
There are a whole host of ways to make the room lighter when you're realizing your kitchen ideas – from choosing the best kitchen lighting ideas to selecting the right colors when you're remodeling a kitchen and, here, the experts offer their top advice on how to make a kitchen lighter.
How to make a kitchen lighter
The factors that influence how light a kitchen is include its orientation, the size of the windows, its proportions, including ceiling height, the color palette for cabinets, countertops, backsplashes, walls and floors, and the lighting. But whether you're beginning from scratch or improving an existing room, making a kitchen lighter whatever the room's merits and the starting point is possible.
1. Pay attention to the countertop
Kitchen countertop ideas can play a major part in making a kitchen lighter. 'Bring in a light colored countertop such as a white countertop with faint marble-like veins that add intrigue, or larger veins that make the countertop a piece of art,' says William Durrant, owner of Herringbone Kitchens.
'The veins can be different colours, particularly deep reds, browns and even gold are stunning elements to a kitchen countertop and add a lovely bit of extra detail in the design.'
Backsplash ideas can transform the room, too. 'Bring the outside in by adding a mirror backsplash which can change the whole kitchen atmosphere,' he suggests.
2. Work with white
They may be the obvious solution, but white kitchen ideas are no less valuable for that. The potential downside of making a kitchen lighter with white is that it can produce a stark result, but there are ways to ensure this doesn't happen.
'The classic solution to lightening a kitchen is to use white as the main color, but there are several subtle ways of softening the effect, or going with a pale neutral color instead,' says Julia Brown, design director, Mowlem & Co, Newcastle. 'If you don't want all white cabinets then use this choice on selected cabinets only and then on important surfaces such as countertops and flooring.'
3. Consider cabinet height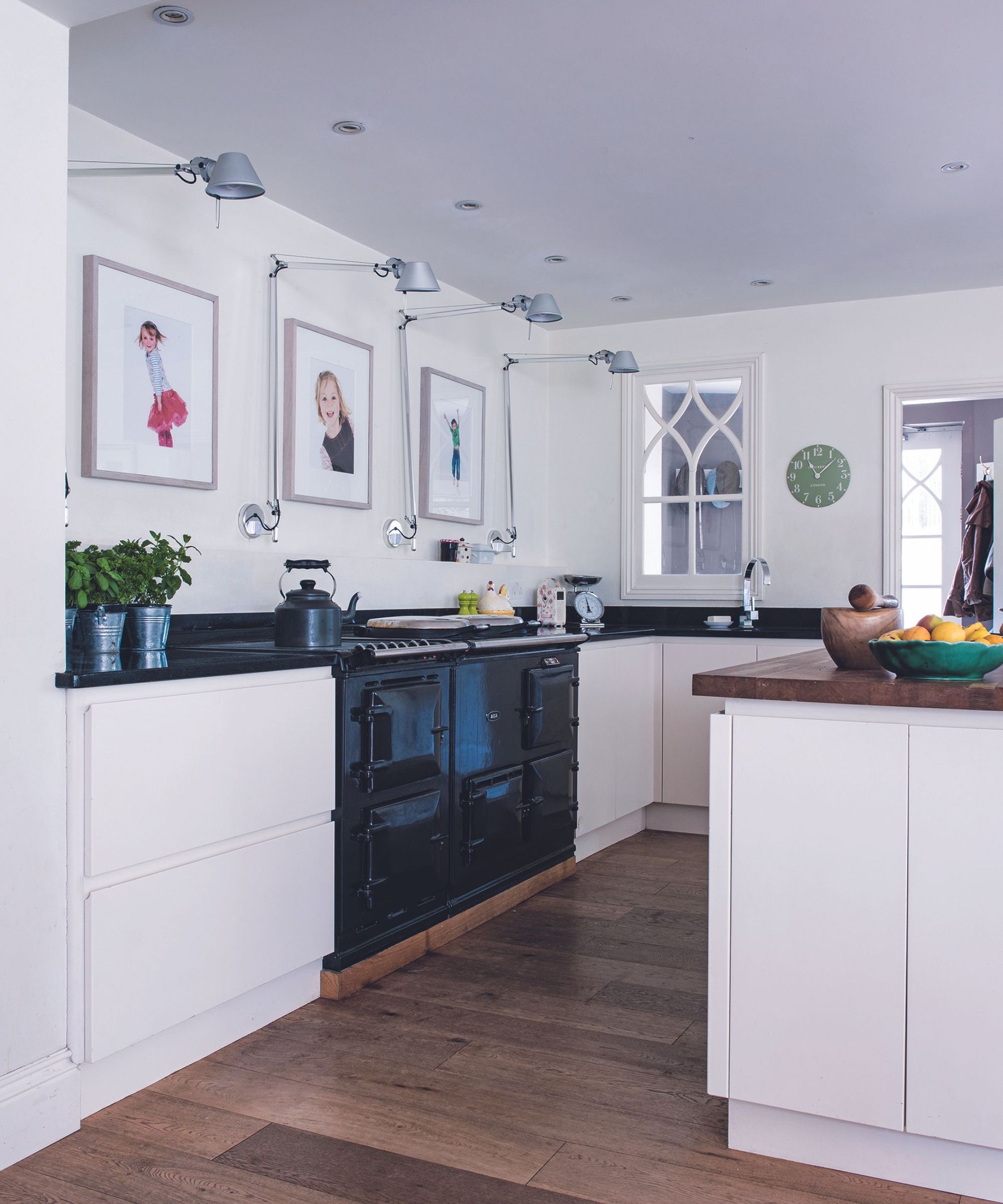 In designing a kitchen that doesn't enjoy good light for one reason or another, the height of cabinets is important.
'Don't opt for too many tall or full height cabinets in a dark room as it can crowd the space and make it feel smaller and darker,' says Tom Edmonds, design director at Lewis Alderson.
If they suit the kitchen's style, you might also think about glazed cabinets, he suggests. These will reflect the natural and artificial illumination to lighten the room.
4. Plan layers of lighting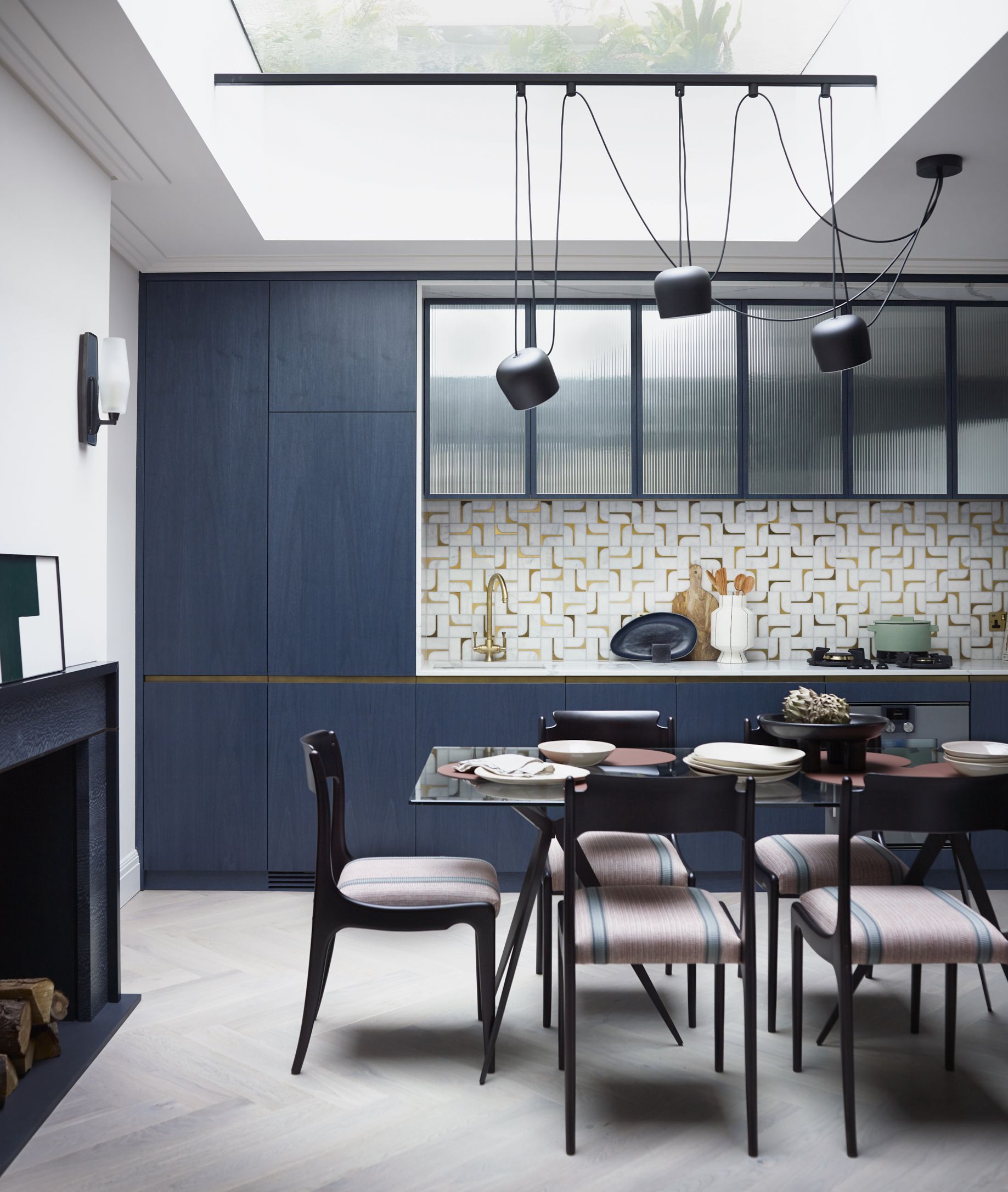 A new kitchen offers the opportunity to plan the lighting layers a room that's used for a variety of functions needs. Small kitchen lighting ideas are also crucial to make the compact space feel as large as possible.
How to approach the design? 'Plan lighting from the start of the project, to be ready for electrical installations in cabinets and walls,' says Marketa Rypacek, managing director, Industville. 'Consider where activities or tasks will happen in each space and target light there with specific fixtures. Make sure you include a dimmer switch to allow full control of the atmosphere.'
5. Rethink window treatments
Boost the natural light a room receives by opting for window treatments that allow daylight in. Kitchen curtain ideas create an elegant finish, but it's vital that they should expose all of the glass when they're open to make the space lighter.
'Measure up for a curtain rod that allows the fabric to be gathered against the walls on either side of the window,' advises Lucy Searle, global editor in chief of Homes & Gardens. 'Consider the heading, too. A wave heading, for example, stacks neatly on a rod to keep the fabric from obscuring the light from the window.'
For a room that's overlooked, plantation shutters or slatted blinds will maintain privacy while still letting light into the room. Alternatively, sheer curtains, or French café curtains that hang on the lower part of the glazing will keep the room light without letting passers-by see in.
6. Think alternatives for bringing in natural light
Extra daylight will make a kitchen lighter, and there may be ways to boost it with roof lighting. Richard Davonport, managing director, Davonport creates kitchens for unusual properties such as barn conversions and says, 'It's common to see homeowners incorporate skylights into the roof as well as sun tubes or tunnels that collect sunlight and diffuse it evenly around the room.'
Additional windows might be an option but if they aren't, Lewis Alderson's Tom Edmonds says, 'Consider installing a roof lantern to flood the kitchen with natural light.'
7. Make it shine
Selecting light kitchen cabinet colors is one way to make a kitchen lighter but there are alternatives to pale neutral shades when it comes to multiplying the light.
'Add lustrous, reflective surfaces such as glass windows within certain cabinets, luxe polished stones, gleaming metallics or glossy composites,' suggests Mowlem & Co's Julia Brown. 'Add lighting to any alcoves and details such as glass pendant lamps can also enhance the effect.'
8. Paint wood cabinets
If you aren't remodeling the room from top to bottom, check out painted kitchen ideas and transform the room with a new color for cabinets.
'An easy way to introduce brightness to the room is by painting wooden features, as wood absorbs light,' says Charlotte Radford, senior product manager at Valspar 'Using shades with a white base, such as orange and yellow tones like our Buttered Crumpet helps emulate natural light.'
9. Design with two cabinet colors
Perhaps counterintuitively, using dark cabinets is possible, and means you can make a kitchen lighter while still embracing the trend for two tone kitchens – using more than one color in a kitchen.
'Base cabinets do not need to be light colored,' says Tom Edmonds at Lewis Alderson. 'A darker colored base cabinet will give contrast, especially to an island and a pale countertop above dark cabinets will provide enough of an illusion of light.'
Consider too whether kitchen cabinets should be lighter or darker than walls in your kitchen, which can have a material effect too.
10. Lighten selected areas
If the cost to paint kitchen cabinets exceeds the budget, lightening other areas can still deliver a brighter room. 'Consider using glossy tiles for backsplashes, painting a streak of color underneath islands and accent lighting underneath wall-hung cabinets – they will all make a difference,' says Chris Dance, head designer and director at InHouse Inspired Room Design.
How can I get more light into my kitchen?
To get more light into your kitchen, think about bringing in additional natural light, boosting artificial light, and the decorative strategies that will reflect the light in the room rather than absorbing it.
To get more natural light in, select window treatments that allow light through: either shutters or blinds with slats or shades or curtains that create privacy but don't act as black-out dressings. If you're able to spend more and depending on the design of the kitchen, skylights and sliding or bifolding doors will boost light.
Within the room combine different light sources: including ceiling lights and pendants, wall lights and under-cabinet lights.
And think color, too. 'Using two complementary colour groups: one cream, gray or off-white, and an airy pastel hue will open the space up while still allowing you to add creative flair,' says Will Lyne, head designer at Christopher Peters Kitchens & Interiors.
Try this strategy as well. 'Integrate your kitchen appliances to create a clean, sleek feel to your kitchen,' he says. 'With appliances and utensils tucked away behind closed doors, you create the illusion of a light, spacious room.'
What is the best lighting for a dark kitchen?
The best lighting for a dark kitchen is a mixture of different types of light. 'If possible, consider your lighting scheme at planning stage to maximize opportunities,' says Charlie Bowles, director, Original BTC.
'You need two types of illumination: shadow-free task lighting for cooking and prep, and ambient lighting for when you simply want to unwind or entertain. Most kitchens will benefit from a central lighting source plus a combination of practical, space-saving wall lights and spotlights.
'If possible, make sure your lights are controlled separately so you can create different moods at the flick of a switch. Asking your electrician to install several circuits means you'll be able to introduce texture and depth.'
Sign up to the Homes & Gardens newsletter
Decor Ideas. Project Inspiration. Expert Advice. Delivered to your inbox.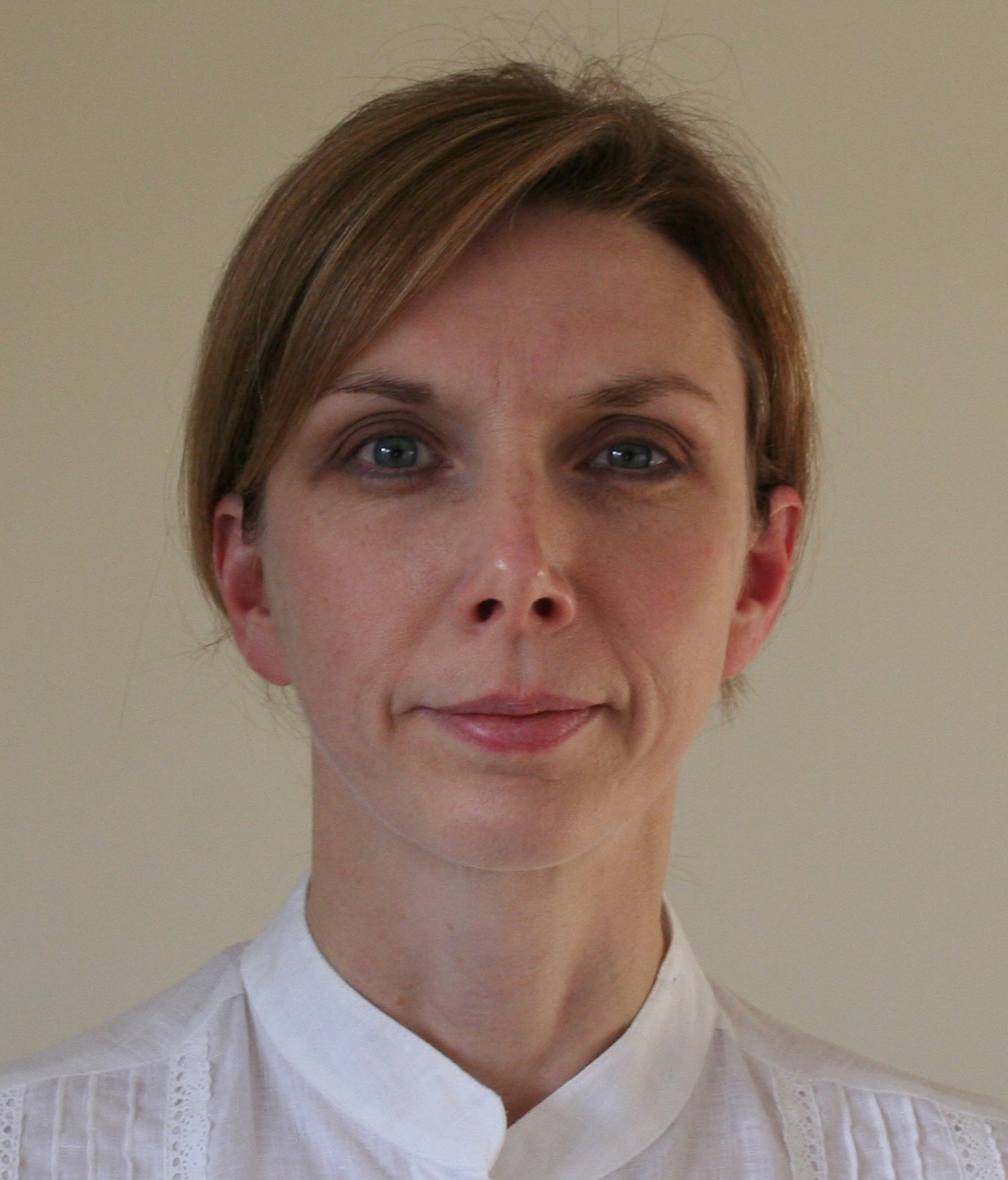 Sarah is a freelance journalist and editor. Previously executive editor of Ideal Home, she's specialized in interiors, property and gardens for over 20 years, and covers interior design, house design, gardens, and cleaning and organizing a home for H&G. She's written for websites, including Houzz, Channel 4's flagship website, 4Homes, and Future's T3; national newspapers, including The Guardian; and magazines including Future's Country Homes & Interiors, Homebuilding & Renovating, Period Living, and Style at Home, as well as House Beautiful, Good Homes, Grand Designs, Homes & Antiques, LandLove and The English Home among others. It's no big surprise that she likes to put what she writes about into practice, and is a serial house renovator.