11 things you should never store in a pantry, according to experts
A pantry shouldn't be a catch-all, here's what not to store for a perfect pantry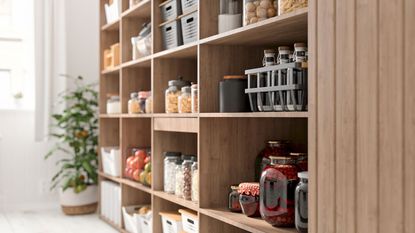 (Image credit: Getty Images)
Sign up to the Homes & Gardens newsletter
Decor Ideas. Project Inspiration. Expert Advice. Delivered to your inbox.
Thank you for signing up to Homes & Gardens. You will receive a verification email shortly.
There was a problem. Please refresh the page and try again.
A kitchen pantry is a wonderful storage hub due to its size, but often we are prone to hiding all things kitchen away inside. Experts suggest this could be shortening the lifespan of some of your foods, and some items could even pose a health risk.
When it comes to organizing a pantry, proper food storage should be the main priority, with space for other kitchen essentials considered later, and only once you are sure they will not pose a risk. For example, household cleaners (even homemade ones like vanilla vinegar) belong under your kitchen sink and not next to your snack drawer.
Here are 11 things you should never store in a pantry according to experts, and where you should keep them instead.
11 things you should never store in a pantry
'Pantries have become a staple in homes. We have all seen glimpses of celebrity pantries that look so perfect, almost like an artistic showroom,' says Jane Stoller, founder of Organized Jane and author of Decluttering for Dummies, at Amazon.
'Think Khloe Kardashian perfect with stacks of equally measured candy, labeled jars, and front-facing cans. But the goal is not perfection, the goal is to use the pantry for what it's for and to organize it to fit your lifestyle.' With that in mind, these ten items are better off elsewhere in your kitchen, even if they do look nicer in uniform jars.
Jane is a Swiss-Canadian author, speaker and life-biz organizer. Her passion is in de-cluttering spaces and organizing business processes. Whether you're an individual looking to revamp your space or a large corporation needing a complete business overhaul, she can help.
1. Foods with high oil contents, like nuts
'Pantries are not temperature controlled so you want to avoid storing anything that can easily go bad. Foods with a high-oil content, like nuts, seeds, and even coconut oil can go rancid at room temperature,' explains Ashley La Fond, founder of home organization company Of Space + Mind. 'Nuts, seeds, and some oils should really be stored in the refrigerator, especially if you have a warm kitchen.'
Some oils, like olive oil, however, seize and go cloudy in cold temperatures, so can be left in the pantry with a tightly sealed lid.
Ashley La Fond is the founder of the successful organizing business Of Space and Mind. The professional organizing company makes clients' life 100x more efficient and obviously "organized". From moving and unpacking to organizing your current home, Of Space and Mind can help with everything.
2. Open bins of food
Transparent jars and matching storage bins are some of our favorite pantry storage ideas, but using them incorrectly could even cause a pest infestation in your pantry. 'Things you should NOT store in the pantry are open bins of food that might attract pests,' warns Darla DeMorrow, certified professional organizer and owner of HeartWork Organizing. 'Families who buy rice in large quantities, like 40-pound bags, should break an open bag into smaller, airtight containers for long-term storage.
'Ditto for birdseed, which attracts mice. They may come for the seed, but they'll stay for the sweets and grains. Even small bags of open food should be stored in airtight containers, if possible,' she adds. 'Glass Mason Jars make great multi-purpose containers for small amounts of dry goods like grains, popcorn, beans, and nuts for snacking.'
Darla DeMorrow is a Certified Professional Organizer®, Productivity Expert, Certified Photo Organizer, Digital Organizer, Home Stager, Interior Redesigner and author. Her company, HeartWork Organizing, based in Wayne, PA, offers seminars and training as well and hands-on work with residential and business clients.
Rubbermaid Medium Glass Container
These smaller glass storage boxes are an eco-alternative for leftovers that keep food fresher for longer.
This large glass jar has an airtight wooden lid, making it a stylish storage alternative for dried food goods.
3. Perishables, like dairy and meat
When organizing your refrigerator, you should always make space for perishables to help keep them out of your pantry, says Prerna Jain, operations manager at the Ministry Of Cleaning. 'When you are storing items in the pantry, it is important to avoid storing perishable items that are prone to spoilage, such as dairy products, fruits and vegetables, and open packages of food.
'Instead of storing these perishable items in the pantry, dairy products should be stored in the refrigerator, and items with strong odors or that are not food-related should be stored in a separate closet or cupboard. Similarly, fruits and vegetables should go in the refrigerator or in a cool, dark place.'
4. Kitchen Appliances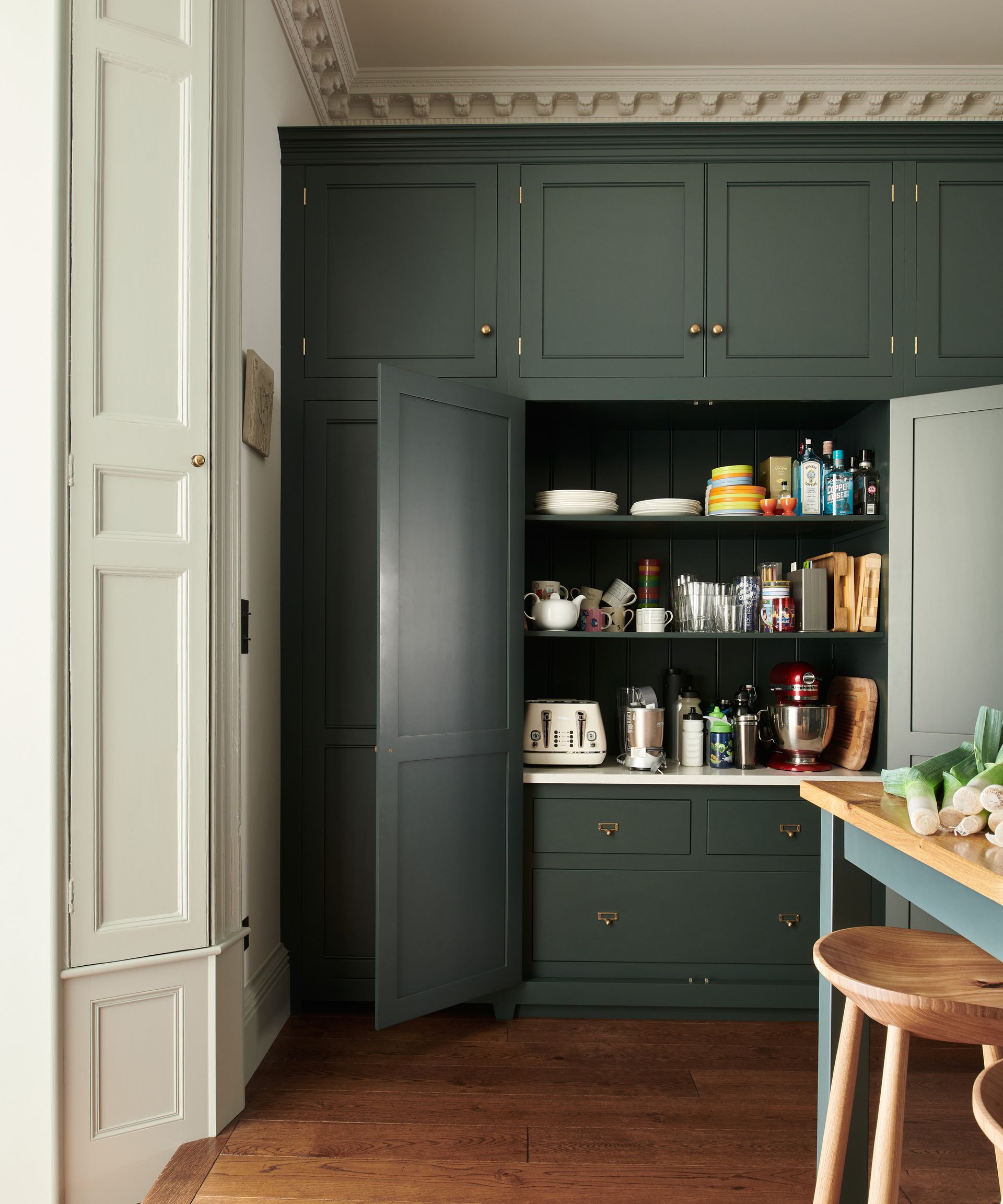 A common kitchen storage mistake is forgetting to plan adequate space for kitchen appliances, and adding space for the inevitable additions you will make over the years. 'You shouldn't take up precious pantry space with appliances that you'll never use,' says Darla DeMorrow, professional organizer. 'If your breadmaker, pasta press, or fondue pot are beyond your skill or interest level, pass them on to someone else, and enjoy the additional shelf space.'
5. Expired spices
Organizing spices is one of the most aesthetically pleasing pantry tasks with their matching jars and uniform labels. Altering them this way, however, can hide or remove their expiration dates making sorting through them and storing them correctly, essential.
'It can be a messy job, but you have to do it,' says Jane Stroller of Organized Jane. 'There are probably many in your pantry that you have never used or have maybe even expired. Toss what you do not need and keep the spices you use regularly towards the front of your pantry for easy access so you do not forget about them.'
When storing spices, always make a note of the expiry dates on the bottoms of the new jars or bottles to ensure you are always using the freshest ingredients.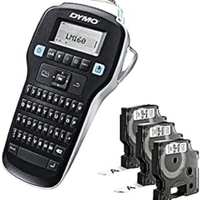 DYMO Label Maker | $48.31 at Amazon
Keep a track of your decanted food expiration dates with a handy portable label maker.
6. Household cleaning items
'Hazardous materials should always go somewhere else,' Darla DeMorrow warns. 'Cleaning supplies, paints, and chemicals for DIY projects all potentially will corrode over time, and could come into contact with your food,' she explains. 'Also, if your household includes young children or people who might mistake that bottle of cleaner for a bottle of salad dressing, it's best just to not take the chance of confusing them. If there's another place to store it, go with that option.
'The number one thing I personally don't like to see in a food pantry are dirty things such as dirty brooms, smelly mops, used rags, cat litter, and dirty shoes. If you keep your food in there, it's best to eliminate the ick factor and store those things somewhere else.'
Instead, organize under the kitchen sink to create space for cleaning materials and bottles. This space is not suitable for food storage due to excess moisture and cool air, making it ideal for harsh chemicals – just make sure to add a child lock if you have small children or even dexterous pets that like to make their way into your kitchen cabinets.
7. Dish towels
Dish towels may be a surprising addition to this list. They are, after all, just clean cloth. 'Avoid storing dish towels in your pantry – they can attract moths and you definitely do not want that near your food,' explains Jane Stoller of Organized Jane. 'Go through all of your dish towels, and consider donating the heavily used ones to an animal shelter, they can use them.'
8. Excess food you won't get through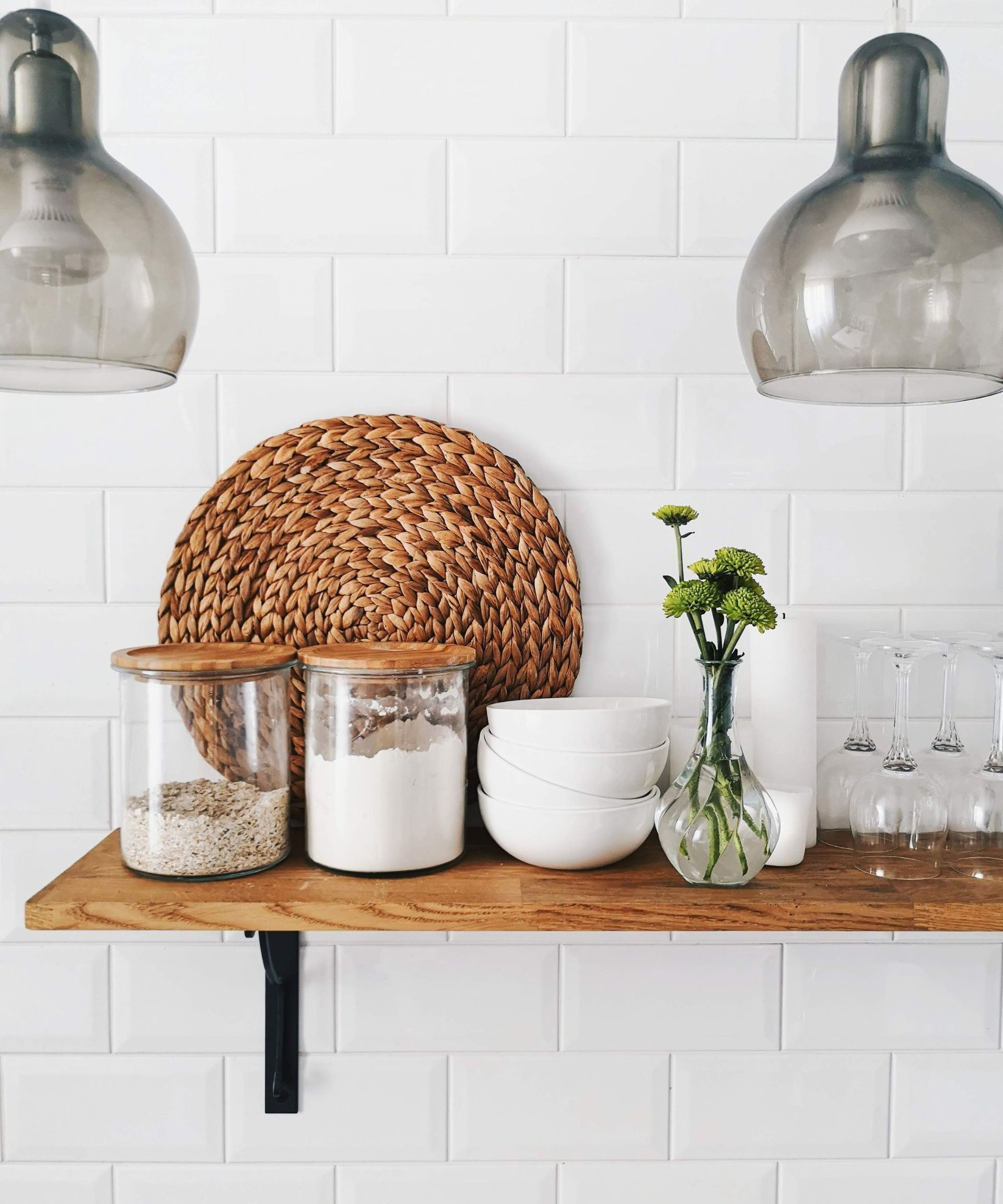 Although decanting dried food goods into airtight containers looks fantastic and is a great way of storing food to visualize what you have, the storage trend has a bad habit of encouraging overconsumption. As a result, you should try to avoid bulk buying perishable goods that you won't get through as a household.
'Does it go without saying that you shouldn't store more food in the pantry than you or your family can eat before it goes bad or goes past the stamped date?' asks Darla DeMorrow, a professional organizer at HeartWork Organizing. We've been to organizing jobs where we've thrown out two or more contractors' trash cans of unopened food.
'That food can't be passed on by food banks, so it's a total loss. If your pantry is so big that you toss large quantities of food, consider allocating shelf space to other things, like dishes or linens, and reducing the amount of food in rotation at home. The faster it rotates onto your table, the less food that gets wasted.'
9. Lidless containers
We are all guilty of holding onto a piece of Tupperware or plastic food container that has long been missing a lid in case it turns up. The reality is that it is just taking up space. 'Please don't store lidless containers in the pantry. Find the lid to all of your containers and Tupperware, if you cannot find it, donate it!' advises Jane Stoller aka Organized Jane.
Once you have found some matching pairs, then you can consider how to organize Tupperware to make the most of your space and prevent these meddlesome pieces of plastic from falling over or getting in the way.
10. Cookbooks and manuals
'I'd also avoid storing items that are not food-related, such as books and paperwork. It might sound strange but I have seen it,' reveals Prerna Jain of the Ministry Of Cleaning.
When dealing with cookbooks or appliance manuals, consider incorporating some clever book storage into your kitchen, for example above cabinets that don't quite go to the ceiling, or in the sides of kitchen island storage. If you can't make space in your kitchen, consider finding space in your dining room for a foodie-themed feature, or tuck them away in a utility room to keep them close to cooking spaces for practicality.
11. Maple Syrup
Although other sticky preserves like honey belong in the pantry, maple syrup (especially pure maple syrup) will quickly deteriorate in the pantry. With its high sugar content and lack of artificial preservatives, syrup is prone for harboring mold and loosing its rich flavor when kept at room temperature.
Once opened, ensure the bottle can form a tight seal and store this delicious drizzle in your refrigerator to help prevent mold growth.
FAQs
Where should I put things in my pantry?
When sorting your pantry items, start with the middle shelves as these are usually the ones you will reach for the most. What you store on these shelves will differ depending on what and how you cook but aim to store items that you use the most often such as condiments, spices, snacks, and fresh goods that do not need refrigerating to ensure they are used up and not left in a corner to rot unnoticed.
What goes on the top shelf of a pantry?
You should put anything that you do not use often on the highest shelf of a pantry to make your organization more practical. This may be extras of foods that you usually decant into jars or containers, or even long-life foods like tins that you keep in your pantry as backups.
Sign up to the Homes & Gardens newsletter
Decor Ideas. Project Inspiration. Expert Advice. Delivered to your inbox.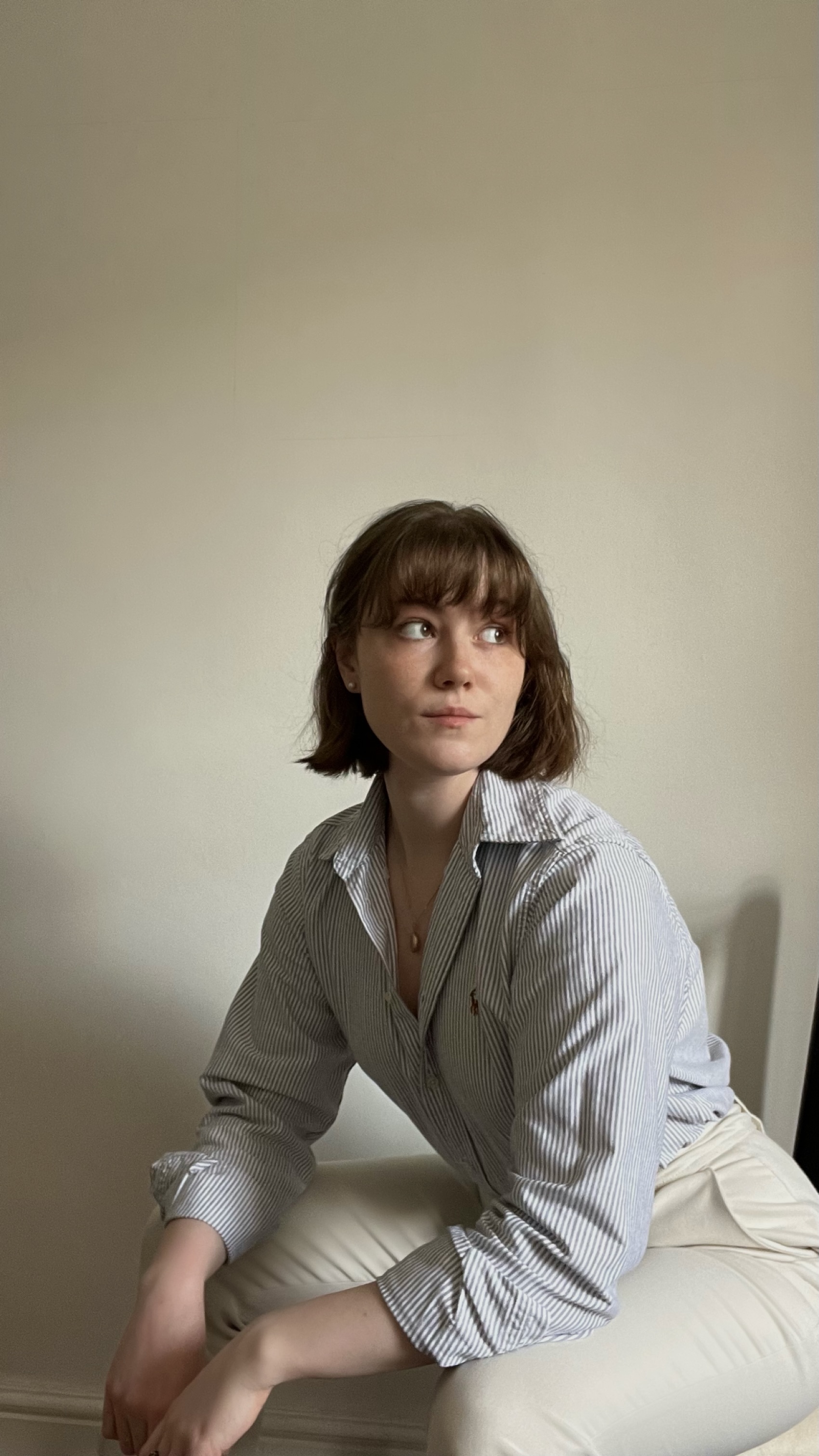 Chiana has been at Homes & Gardens for a year, having started her journey in interior journalism as part of the graduate program. She spends most of her time producing content for the Solved section of the website, helping readers get the most out of their homes through clever decluttering, cleaning, and tidying tips – many of which she tests and reviews herself in her home in Lancaster to ensure they will consistently deliver for her readers and dabbles in the latest design trends. She also has a first-class degree in Literature from Lancaster University.