Do I need to flip my mattress topper? Experts say no: here's what you need to do instead
Mattress toppers aren't designed to be flipped, but there are three steps to take to keep yours feeling supportive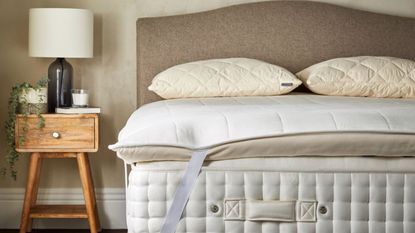 (Image credit: Woolroom)
A mattress topper is the perfect solution to better sleep if you are not ready to replace your existing mattress. But since flipping some mattresses is known to increase their lifespan and improve comfort levels, you may be wondering 'Do I need to flip my mattress topper too?'.
Over time your mattress topper may sag, dip and change shape where you sleep. And after months, years of use, you're probably noticing some stains. It's only natural. Flipping it over to the fresh side may seem like a simple solution...
We've spoken to the experts and found they sided with 'no', your mattress topper does not need to be flipped. Here's why, and the few things you can do instead if your topper isn't feeling as firm or supportive as it used to.
Should I flip a foam mattress topper?
While all-feather mattress toppers can be flipped, just like most memory foam pillows and hybrid mattresses, hybrid toppers are constructed with different layers, and usually have a designated top and underside. The top is generally soft and plush, designed to be directly slept on, while the underside is firmer for support. For that reason, it's recommended to not flip your mattress topper.
Theresa Schnorbach, Sleep scientist at Emma explains that 'a hybrid mattress topper takes a regular spring base and adds a layer of foam designed to help boost the quality of your sleep. Because of this unique layering, hybrid mattress toppers should not be flipped as you would a regular spring mattress.'
Theresa Schnorbach is a psychologist and sleep scientist, specialized in Clinical Psychology and Cognitive Neuropsychology. She has completed a post-graduate training in Cognitive Behavioural Therapy for Insomnia (CBT-I) with the German Sleep Society (Deutsche Gesellschaft für Schlafforschung und Schlafmedizin (DGSM)), endorsed by the European Research Society.
What to do instead of flipping a mattress toppper
You may not need to flip your mattress topper, but there are a few things you can do to refresh your sleep surface.
1. Rotate your mattress topper
Mattress toppers should be rotated, regularly. Rotating your topper along its long edge will help with maintaining its construction. Your head should be where your toes previously lay, reducing the pressure indent in the topper of your sleep position.
2. Clean your mattress topper
You should treat your topper as you would a mattress – vacuum it every time you change your sheets and deep clean it every two to three months. You can follow our simple five-step guide to cleaning a mattress topper for the best results. Remove any stains from your mattress topper too, this will help keep your sleep surface fresh.
3. Buy a mattress topper according to your size
Sleeping on your topper night after night will mean some general wear and tear. But toppers are available in various sizes and thicknesses. If your mattress topper is too thin, or not dense enough to support your weight, it may flatten and sag. The thicker it is, the better, but make sure to buy a mattress topper according to your size. Bigger people will need firmer mattress toppers, such as Plushbeds' ultrafirm mattress topper. Our favorites buys are below.
Tempur-Adapt mattress topper
ViscoSoft Active Cooling Memory Foam Mattress Topper
Birch Plush Organic Mattress Topper
FAQs
Which side of a mattress topper goes up?
Most mattress toppers have a top layer that's designed to be slept on. You can usually tell which side this is by checking its label. If it's a memory foam topper, it should come with a cover that indicates the side meant to face upwards.
As Schnorbach explains, 'cooling mattress toppers will keep you cool and fresh throughout the night with a breathable cotton cover that sits atop your mattress. This top layer will regulate your body temperature for a comfortable night's sleep'. If you have an egg crate mattress topper, the peaks should be facing up. This allows for airflow, keeping your temperature regulated as you sleep.
How do I keep my mattress topper from bunching?
If you're someone who toss and turns in the night, your mattress topper may slide or bunch as you sleep. To avoid it coming completely off the bed, or shifting beneath you, you should use mattress topper straps or sheet suspenders – these sheet straps from Amazon are highly rated.
Most toppers will come with straps to hold them in place, if not adding suspenders large enough to fit around your mattress to stop potential bunching will keep your topper secure.
---
If your topper is looking, and feeling tired, it's worth investing another, or even better, the best mattress that suits your sleep needs. Remember: your mattress topper should only be a temporary fix to an old mattress or one you just can't get along with.
Sign up to the Homes & Gardens newsletter
Decor Ideas. Project Inspiration. Expert Advice. Delivered to your inbox.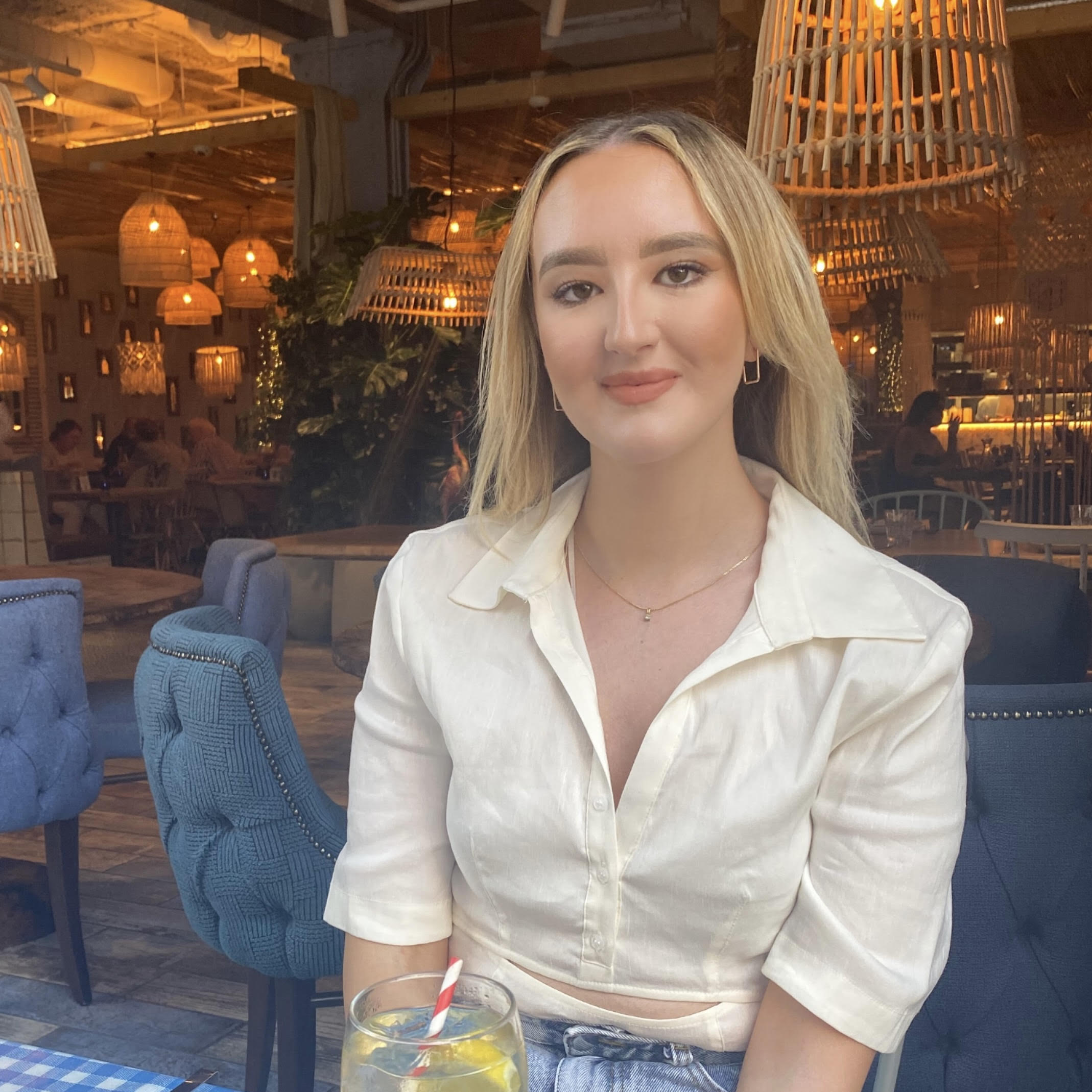 Louise is your eCommerce Editor and sleep specialist to help you wind down well. A connoisseur of the mattress world, Louise previously covered sleep and wellness (as well as the occasional organizational buy) at Real Homes, and has tried, tested, and reviewed some of the buys for your bedroom. With an MA in International Journalism and PR experience, Louise brings bags of bedding expertise and enjoys nothing more than helping readers find solutions and products that best suit their sleep needs.