7 ways to make a uncomfortable mattress more comfy
We've all endured a sleepless night on an uncomfortable bed. This is how to make the most of a lumpy bed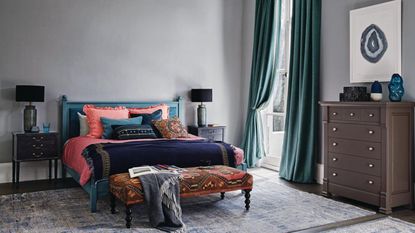 (Image credit: Future)
Sign up to the Homes & Gardens newsletter
Decor Ideas. Project Inspiration. Expert Advice. Delivered to your inbox.
Thank you for signing up to Homes & Gardens. You will receive a verification email shortly.
There was a problem. Please refresh the page and try again.
All of us have endured a night in a bad bed. Whether it's lumpy, bumpy, or just too hot, we all have our preferences, and even some luxury mattresses just aren't quite right.
However, while your mattress might not be providing you with the support and comfort you need, you might not be in a position to buy a new mattress at the moment. You may also have a brand new mattress that's proving a little too firm and rigid for comfort. So, what's the solution?
I'll give you some tips and hacks that can help to make your bed a more comfortable place to be and will help you snooze the night away. From topper to sheets, these are some simple, inexpensive methods of making a mattress more comfortable.
It's worth noting, however, that sometimes even best mattress will just be too old and saggy to be comfortable and will need replacing. If you're dealing with back pain, always consult a doctor.
1. Flip or rotate your mattress
Flipping or rotating your mattress can do wonders for extending its lifespan. Many modern mattresses can't be flipped, however, so check what your bed brand recommends. Most can and should be rotated often. Without rotation, your body weight will start to cause the mattress to dip and sag at major pressure points, so rotating helps to keep the surface of the bed even and reduces general wear and tear.
When can't a mattress be rotated? This is generally when it has zoned support, meaning that it has specific zones for the areas of your back and your joints. If you rotate the mattress your lumbar region won't be supported, so you discomfort might be the result of turning or flipping your mattress the wrong way.
2. Add a mattress topper
A mattress topper is like a mini mattress. A thick layer of around 2-8 inches, they are made from a huge variety of fillings, such as memory foam, cooling gel, latex, wool or fleece. This means you can choose the right material to either soften or firm up your bed. So, for example, if your mattress is old and saggy, a thicker and firmer topper made from latex is a good choice. To soften up a firm new bed, a plush memory foam topper will relieve pressure points and help your body contour to the mattress.
I had some advice from our head of eCommerce, Alex, who oversees all our product reviews. 'I recently helped out a reader in Phoenix with finding a mattress topper,' says Alex. 'She and her husband bought a brand new mattress but found that it was way too soft. Lots of toppers are designed to make beds even softer, but a firm topper can be the difference between sinking into a bed and feeling trapped and getting a good night's sleep'.
Best of all, mattress toppers are incredibly easy to use and far cheaper than buying a whole new mattress. Simply place them directly on top of your mattress, underneath the sheets. Interested in buy a mattress topper? Check out our selection of the best mattress toppers currently available.
Alex is our Head of eCommerce, overseeing all our reviews content, including mattresses and bedding. After graduating from Cambridge, he first trained with the iconic Good Housekeeping Institute, reviewing a wide range of homes, pet, and garden goods. He then moved to BBC Gardeners' World, before joining Homes and Gardens.
Best topper
This is our favorite ever mattress topper. On test, we found it remarkably cool for a memory foam topper, keeping our tester cool in a hot July without air conditioning. Just bear in mind that it's a little expensive.
Best firm topper
The runner up on test, the Nolah topper is perfect if your bed is sleeping a little too soft. It's great for bad backs, and anecdotally, this helped our tester's husband's back pain. However, it has a pretty strong off-gassing smell when it first arrives.
Best cooling tooper
If you need a more affordable option, ViscoSoft's Cooling topper is not only our favorite topper for cooling, but presents great value. The cover is washable, so you can keep everything clean, but the straps are a little short.
3. Check your base
Is it definitely your mattress that's the problem? If your bed base is getting old or has started to collapse, you're going to be in for an uncomfortable night's sleep. This can be particularly true if you use a box spring. This is because these beds have coils inside them, which weaken over time and cause sagging. Keep an ear out for creaking sounds when you lie on the bed, coils poking through the base and sagging in the middle.
It's also worth checking if you actually need a box spring with your mattress and you should note that using a box spring with some mattresses could actually void their warranty, so check your manufacturer's instructions. Read more on the different types of bed available here.
4. Support the sagging
As a temporary fix, you can try propping up the saggy areas of your mattress. Firstly, try getting a piece of plywood to fit the bed frame and put it under the mattress. This will firm up the entire structure and provide more support. You could also try adding pillows in the areas that are sagging the most (usually around your hips and lower back).
Remember, if your mattress is still under warranty, you should contact your manufacturer about repairs. If your mattress is old, bear in mind that these are just very temporary fixes and you should be considering a new mattress.
5. Put your mattress on the floor
Putting a mattress on the floor can naturally add in some hardness, making your soft or sagging mattress feel more supportive. It's a great tip if your mattress isn't giving you a good night's sleep, but it won't work for everyone.
That's because you need to check the manufacturer's guidelines. Some manufacturers won't have a problem with you putting your mattress on the floor, but you could be voiding your warranty with others. We also wouldn't recommend putting a mattress on the floor before checking with a doctor if you have neck or back pain, or specific mobility issues. Sleeping on the floor could exacerbate these problems.
6. Change your bed sheets
Alternatively, your mattress might be uncomfortable because you're too hot or cold in the night.
If your mattress is too hot, consider adding a cooling mattress topper or switch to cooling sheets, such as those made from bamboo. If you have the opposite problem and are always too cold, a heated pad like this at Walmartwill help to keep you warmer at night. Most modern heated blankets can be left on overnight at a low temperature to keep you cozy.
There's also the added bonus that if you have a memory foam bed or memory foam top on your mattress and it's a little too firm, a heated blanket will soften it up slightly.
Best cotton bed sheets overall
Brooklinen Luxe Core Sheet Set
Soft, smooth, and incredibly cozy, the Brooklinen Luxe Sateen bed sheet set is loved by loads of customers, and I can see why. Simple, with no fluffs or overcomplicated designs, the sheets feel incredibly luxurious. The only drawback is that you may need to iron them, but they otherwise launder well.
Best bamboo sheet set
Cozy Earth Bamboo Sheet Set
Bamboo bed sheets are great for keeping your temperature regulated. This bamboo viscose set is super soft, but won't trap heat as you sleep causing you to sweat. The big drawback here is that these sheets are a little expensive.
Best linen bed sheets
Piglet in Bed Luna Stripe Bed Sheets
If you're yet to try linen out, you may find these sheets scratchy at first, but our tests over months found that this set somehow gets softer with every wash. As with the bamboo set, the only drawback is the price.
7. Try a body pillow
You might not have heard of a body pillow, but they can be helpful in making a mattress more comfortable. These pillows are usually around 4 to 5 feet long and around 15 to 20 inches wide.
Body pillows are most commonly associated with pregnancy but if you're a side sleeper suffering with aches and pains, they could be a lifesaver. Putting a body pillow between your legs while you're sleeping on your side helps to align your spine and reduce pressure on your back and hips.
Great value
If you want to try a body pillow but don't want to spend too much, this is a high-quality but but inexpensive pillow. The cover is hypoallergenic, and it's similar dimensions to a lumbar pillow, so you can easily style it into a bedspread.
Premium performance
Tempur-Pedic Tempur-Body Pillow
For the best of the best, try this. While we're yet to test body pillows, we loved the Tempur-Adapt memory foam topper when we tested it - if this the same material, it will be incredibly comfortable.
Pregnancy pillow
Queen Rose Pregnancy Pillow
If pregnancy is making your uncomfortable as you sleep, this body pillow has a cooling cover so that you don't overheat, and part of it is detachable, so you can adjust it exactly as you need and switch up your comfort as your body changes.
Mattress FAQs
How do I make a dorm mattress more comfortable?
The easiest, fastest way to improve a dorm bed is to get an inexpensive mattress topper. My advice would be to get an egg crate mattress topper like this at QVC. They're cheap, and while they don't last long, if you're in a dorm you only need it to hold up for a couple years.
Can I make an air mattress more comfortable?
A lot of the tips above apply to air mattresses. Some can be improved by adding a lightweight mattress topper, but be sure to check the weight limits on your air mattress - a heavy memory foam topper could pop it.
---
Remember, back pain should always be taken up with your doctor. These tips can make a mattress more comfortable in the short run, but they're not a permanent solution.
Sign up to the Homes & Gardens newsletter
Decor Ideas. Project Inspiration. Expert Advice. Delivered to your inbox.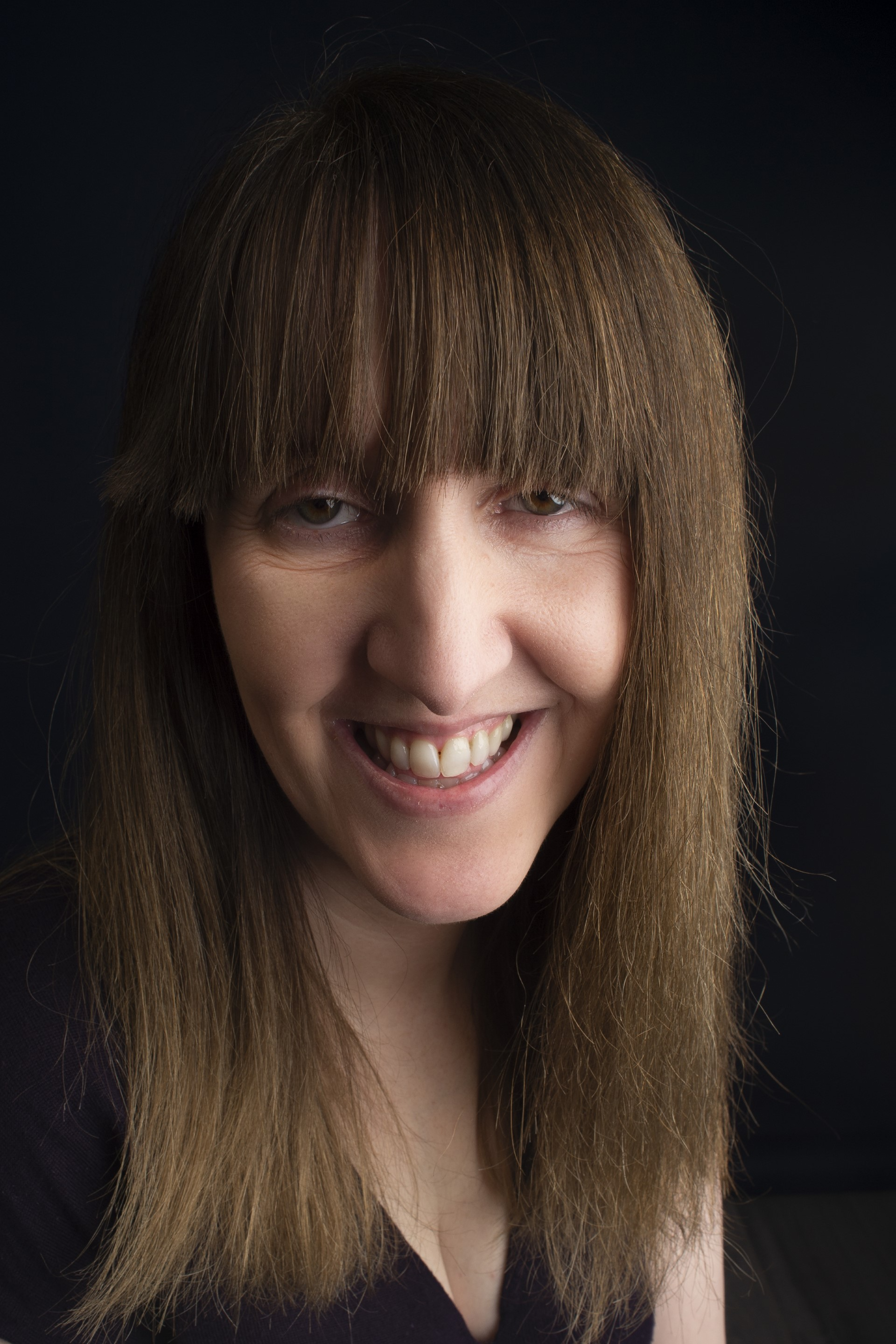 Jo Plumridge is a freelance writer and photographer with over 20 years of experience writing for a variety of magazines and websites. She writes, perhaps unsurprisingly, about photography, but also extensively on all things sleep-related, alongside reviews of home and tech products. Jo is constantly looking for the best ways to get a good night's sleep, although she's yet to find any products that prevent the cats she and her husband foster from waking them up at 6am.