The 60-30-10 rule – and how to use it to balance a color palette
This classic interior design rule will ensure perfect color scheming every time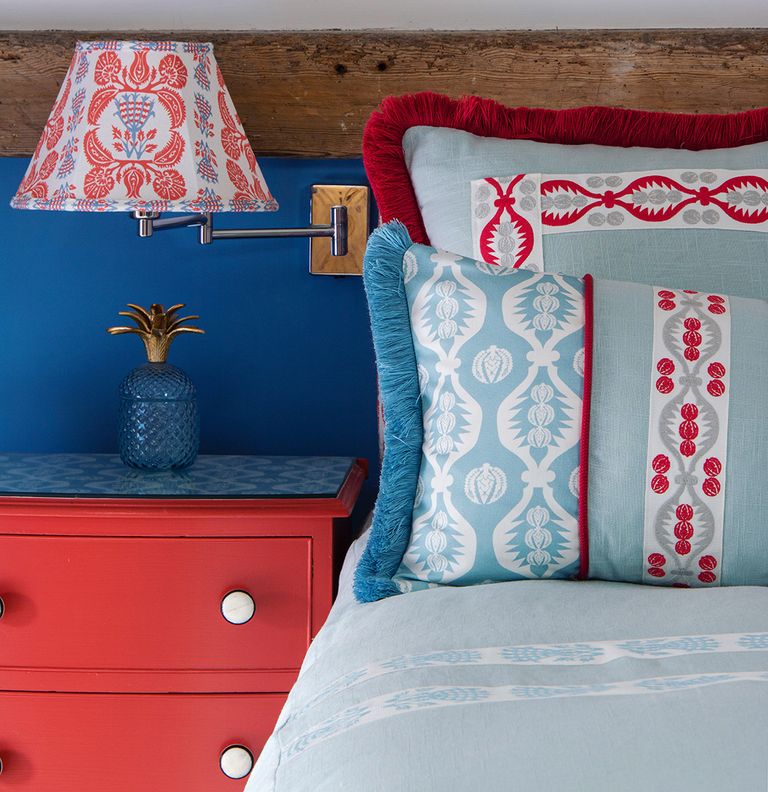 (Image credit: Charlotte Gaisford)
The 60-30-10 rule is a little niche – but then we at H&G are, by our own admission and quite contentedly, design nerds. What is it? Well, we explain that in detail below – plus how to put it into action – but, in short, it is a simple interior design technique for getting color schemes to balance perfectly. 
So, if you are planning a new room, and lack a little confidence with your color scheming, let us introduce you to the 60-30-10 rule – use it and you can't go wrong.
For more guidance, see our feature on how to use the color wheel to choose complementing shades and tones.
What is the 60-30-10 rule?
Simply put, it's a decorating rule that allows you to put a balanced color scheme together more easily.
60 represents 60% and is the main color you are using in the room, and is usually seen on the largest space: the walls. This shade will anchor the room and be the backdrop for your 30 color, which you should use half as much as the 60 hue. This is likely to be seen on accent chairs, curtains, or even a feature wall. The 10 is your accent color, which will be represented at in about 10% of your furnishings, perhaps showcased on cushions, decorative objects, lamps or artwork.
How to use the 60-30-10 rule in color scheming
The 60-30-10 rule is simply a guideline to help you create the perfect color combinations. 
David Harris, Design Director at Andrew Martin, shares his top tips on applying the design rule.
'The first element of considering the 60-30-10 rule and any design scheme is to approach the walls – there is more wall than anything else in any scheme, so adding interest here is key. 
'Contrasting interior elements such as plain painted walls with vibrant patterned wallpaper or bright shades produce harmonious diversity and pace in a room. Selecting a dominant color acts as the foundation of your room so it's key to get this right.'
'The secondary (30%) color adds contrast to the room. Take one piece – whether it be your favourite cushion or singular flick of color in a painting on your wall – and play around with materials and color, exploring the possibilities of clashing and coordinating to let the piece tell its story. 
'This color can be used in furniture, curtains, area rugs, bedding or an accent wall. Choose accessories that complement the dominant color palette of a room. This will help pull a room together and create a sense of cohesiveness.'
'Lastly, the 10% accent colour is used to contrast and complement your décor scheme. Typical accent pieces such as throws, lampshades and artwork are great for bringing a room together.'
How many colors should you use in a room?
According to the 60-30-10 rule, you should only use three colors in any room – although you can successfully incorporate many different tones of these three colors. This three-color rule will allow you to create a balanced, restful-looking color scheme that's difficult to go wrong with.
Ruth Doherty is an interiors writer who has worked for Homes & Gardens and Ideal Home magazines among many others.