Blendtec Designer 625 review
A fuss-free blender that effortlessly blitzes everything in its path
It might be pricey, but this is a capable and speedy blender that can liquidize even tough, frozen foods without missing a chunk. It can even make hot soup, which is an added bonus. The downside is the small 36oz capacity that means big batches are out of the question.
Reasons to buy
+

Handle can be placed to the left or the right

+

Very easy to use

+

Can create hot soups

+

Quick to blitz frozen ingredients into smoothies

+

High powered motor
Reasons to avoid
-

No safety feature to stop it switching on without the lid

-

Expensive

-

Blades can create heat

-

Hand wash only

-

Noisy on the highest speed
You can trust Homes & Gardens. Our expert reviewers spend hours testing and comparing the latest products, helping you choose the best for you. Find out more about how we test.
Sign up to the Homes & Gardens newsletter
Decor Ideas. Project Inspiration. Expert Advice. Delivered to your inbox.
Thank you for signing up to Homes & Gardens. You will receive a verification email shortly.
There was a problem. Please refresh the page and try again.
US brand Blentec makes blenders for both commercial and residential settings. And since the brand makes nothing but blenders, it's pretty safe to assume these guys know what they're doing. The Designer series of blenders is the middle of three different ranges the brand offers. And the Designer 625 is the entry-level model in this range.
But while it might be the cheapest in the range, this is by no means a bargain basement blender. At around $350 it's one for serious blending enthusiasts, as well as keen cooks and budding chefs. So my challenge really, was to try it out and figure out whether it's a worthwhile investment.
Based on looks alone, it gives off a professional vibe that tells me it means business. I tried out some pretty common blender recipes like smoothie and soup. But also some less common things like chopping veg and creating whole juice. Some were more successful than others. Read on to see what worked, as well as what didn't quite go to plan.
Specifications
Swipe to scroll horizontally
| | |
| --- | --- |
| Capacity: | 36oz |
| Material: | Plastic |
| Settings: | 6 speeds plus a pulse switch |
| Presets: | Smoothie, Ice Cream, Whole Juice, Hot Soup |
| Power: | 1560 watts |
| Dishwasher safe: | No |
| Colors: | Black, chartreuse, orchid, pomegranate, slate gray, sea foam. polar white |
Who does it suit?
Based on price alone, I'd say this isn't a blender for newbies. It's the blender you upgrade to when your old one just isn't cutting it anymore. It's for people looking for a blender with muscle that doesn't shy away from hard and frozen ingredients.
It'll suit anyone who wants a blender that doesn't come laden with the clutter of unwanted additional accessories. There are no extra things to squeeze into your kitchen cabinet. It's simply the base and the jar.
Unboxing
Upon opening its compact box, I was pleased not to be faced with any chunky styrofoam. It's not completely plastic free packaging, there are a few bags, but on the whole, it's packaged mostly in cardboard.
The plastic jar is lightweight and has a soft rubbery lid that pushes on with minimal effort. The base is a sleek, shiny black color that looks very uncluttered thanks to the digital display that you don't see until it's switched on.
There are no other attachments or accessories in the box, not even a tamper. Which is a dream for those of us with limited storage space thanks to all the other appliances that come with unwanted accessories.
Likewise, there is nothing to set up or assemble. Simply give the jar a wash and you're good to go. The smooth touch control panel is pretty intuitive to get to grips with. The six speed slider control allows for easy increases and decreases in blending speed. Plus there's a pulse button for more finite control.
I tested it in the UK, where it's sold by ukjuicers.com (who supplied the test product for this review).
While the symbols are fairly obvious, I did have to check the manual to see what each of the four presets are designed for. It gives a couple of examples for each. Soups can also be used for hot chocolate and fondues and whole juice is for juices and green drinks. Meanwhile the smoothie and ice cream presets are self explanatory.
Test 1: Smoothies
To get to grips with the blender, I made a simple smoothie. I added 1 cup almond milk, 1 scoop of my favorite vanilla protein powder and 2 cups of a frozen fruit and vegetable mix that consisted of kale, spinach, mango and kiwi.
I started up the smoothie preset and let it run for the full 60 seconds. The result was a smooth, thick and completely lump-free drink. There were a couple of pieces of green leaf higher up the jar that had been flung up to the top at the start and not made their way back down. But other than that, everything was well liquidized.
The next drink I made was a berry smoothie: 1 ½ cups of milk, ½ cup Greek yogurt, 1 scoop of protein powder and 2 cups of frozen mixed berries. Once again it produced a beautifully mixed smoothie in the 60 second preset time. It wasn't as silky smooth as the green smoothie above, thanks to some berry seeds adding a slight grittiness to the texture. That said, it was far less gritty than I've experienced when making similar berry smoothies in other blenders.
Test 2: "Wet chopping"
Next I tried what Blendtec calls 'wet chopping'. The manual advises that to chop ingredients like celery, you add water along with the vegetables and then strain it off afterwards. The water helps the ingredients to circulate in the jar.
I added a celery stalk that I cut into three chunks and an onion that I'd peeled and quartered. I wasn't sure how much water to add, so threw in half a cup and started pulsing. After nine presses of the pulse button, it looked fairly evenly chopped. But when I tipped it out there was a large chunk of celery trapped beneath the blade. So I put it all back in and pulsed a further three times.
The end result was relatively evenly chopped, with just a few bigger pieces that you can see in the picture. To be perfectly honest, I'm not sure I'd use the blender for this purpose again, and it's certainly no rival for chopping vegetables in a food processor. Nevertheless, it did work.
Test 3: Juice
I was keen to try the whole juice preset, which the manual says is designed to liquidize whole fruits and vegetables into pulpy, fiber rich juices. So I cored and quartered three apples and added them to the jar along with a small piece of ginger and a small handful of spinach.
I pressed the whole juice preset and just a few seconds into the 65 second blend, it was clear that this wasn't going to work unless I added liquid. So I stopped it and added half a cup of water. But still, the apples were getting stuck, so I stopped it again and added another half a cup of water.
The addition of the second half cup of water was enough to get things moving and all the ingredients were completely pulverized in the 65 seconds. It was a super thick, pulpy smoothie, there were no lumps or gritty bits left at all. Even the thumb size chunk of ginger had disappeared into a drinkable liquid.
However, let's get one thing clear. This isn't juice. It's too thick, even with adding water. It's still just a smoothie. A delicious smoothie, but a smoothie none the less. Don't expect this blender to replace your juicer. Furthermore, it was ever so slightly warm. Even though the process took just 65 seconds, that was enough for the blades to create heat and warm the drink. I'd advise adding ice or using ingredients straight from the fridge.
Test 4: Pulse
To chop some mixed nuts, I used the pulse button. I added cashews, hazelnuts, pecans, and brazil nuts and pulsed until there were no large chunks left. The result was a combination of chopped and ground nuts. There was a bit more powder than I hoped for, but that's often the case when chopping nuts in a blender. It'd work well for finely ground nuts, which would have taken just a few more pulses.
On another occasion I attempted to make a small stir fry sauce. I added a whole garlic clove, a generous chunk of ginger, chili, and a good glug of both soy sauce and sesame oil. Sadly though, it was too small a batch to be effectively blitzed. The chunks did get chopped somewhat, but like many blenders, the blades do not sit low enough in the jar to be effective at small quantities.
Test 5: Soup
To try out the soup preset, I added 2 ¼ cups of warm vegetable broth, 2 cups of pre-steamed but cold broccoli from the fridge, ½ an onion, a handful of spinach and ¼ cup shredded parmesan. The soup program takes 3 minutes and blends continuously for that time, so it's quite noisy (around 80dB).
The vibrant green soup was about 135°F and very smooth, though a little frothy. I could taste raw onion, so I'd probably sauté onions and garlic if using this program again. It's so quick that nothing gets cooked - the ingredients are simply blended and in the process, warmed. So you have to keep this in mind when thinking about your soup recipe. It is, however, an easy way of turning leftover cooked vegetables into a quick lunchtime soup the next day, which is probably how I'd use this setting.
Test 6: Crushing ice
One of the recipes included in the manual is for a lemon frozen yogurt. It's primarily yogurt and ice cubes, with some fresh lemon juice, agave nectar (I used maple syrup) and banana. The recipe states 4 cups of ice, which a lot of blenders would struggle with, so I was interested to see how it would cope.
After 15 seconds on low speed, I increased it to high speed and blended for a further 20 seconds. And astonishingly, that's all it needed to completely obliterate all of the ice cubes and create a smooth mixture. I was very impressed!
Cleaning and storage
The cleaning info in the manual makes no mention of whether the jar can go in the dishwasher, so I worked on the assumption that it can't. Instead, it advises cleaning it by adding a cup of water, a drop of dish soap and pulsing for 10 seconds. When I did this it was effective at removing the majority of food residues, then it simply needs a wipe and a rinse.
Although more-often-than-not I simply washed it by hand in the sink. It was easy to get food out from under the blade and it came clean with very little effort. The blade isn't viciously sharp, so it didn't feel risky to wash it with a sponge but that said, a long dish washing brush will always be a safer choice.
The shiny base needs occasional buffing to keep it looking pristine, though I didn't notice many smears or fingerprints accumulating.
How does it compare?
If you need a large capacity blender that's still a top performer, check out the Vitamix A3500 Ascent Series. This very powerful blender comes with a 64oz jug that's great for mixing multiple portions. Not only that but it comes with 10 speed options, so you can really fine tune your blending speeds depending on what you're making. The catch? It has a hefty RRP of $649.
On the other hand, the Ninja Professional Plus Kitchen System is a far more affordable, not to mention versatile blender. This three-in-one appliance comes with a host of accessories that mean it's also a food processor and a single serve blender thanks to the handy to-go cups. At around $299 you get a lot of bang for your buck. There's a lot to store, so it won't suit those pushed for space. But this multipurpose appliance will work hard to earn its place in your kitchen.
Should you buy the Blendtec Designer 625?
I enjoyed using this blender and was mightily impressed by how well it can obliterate tough frozen ingredients. The lack of unwanted accessories combined with the intuitive control panel makes it an effortless and straightforward appliance to use.
I don't think it excels at chopping and it can't manage very small quantities. But for smoothies, sauces, dips, soups and the like, it is incredibly capable, powerful, and fast, if a tad noisy at times. Though you do have to keep in mind that the blades can quickly start to warm a mixture if blending for any length of time.
If you want infinite blending speeds, its six levels might not offer the degree of fine turning you're after. But for most people, whether you're a wannabe chef creating silky smooth sauces, or simply a fan of super smooth protein smoothies, this blender won't let you down.
How we test blenders
At Homes & Gardens we test appliances in our dedicated test kitchen. We also test them in our homes to see how products perform in real-world conditions. We test blenders on a wide range of common drinks and foods.
We make berry smoothies to see how blenders handle seeds and skins. We make green smoothies with tough, leafy stems like kale and spinach to see if a blender can cope with these textures, and we also make protein shakes to see if a blender can incorporate gritty, powdery textures. Our other basic test is to see if the blender can crush ice for frozen cocktails and hot weather drinks.
Where relevant, we also see if a blender can make soups or sauces. We also test them on dips like hummus. In some rare cases, we can also test if a blender can handle making alternative milks like oat milk or almond milk.
All of this is on top of the more basic tests into how it is to set up a given blender, how loud it is, how easy it is to use and store, and how easy it is to clean. All the blenders we test are then judged against each other for capacity, price, warranty, and value for money to find the very best.
Sign up to the Homes & Gardens newsletter
Decor Ideas. Project Inspiration. Expert Advice. Delivered to your inbox.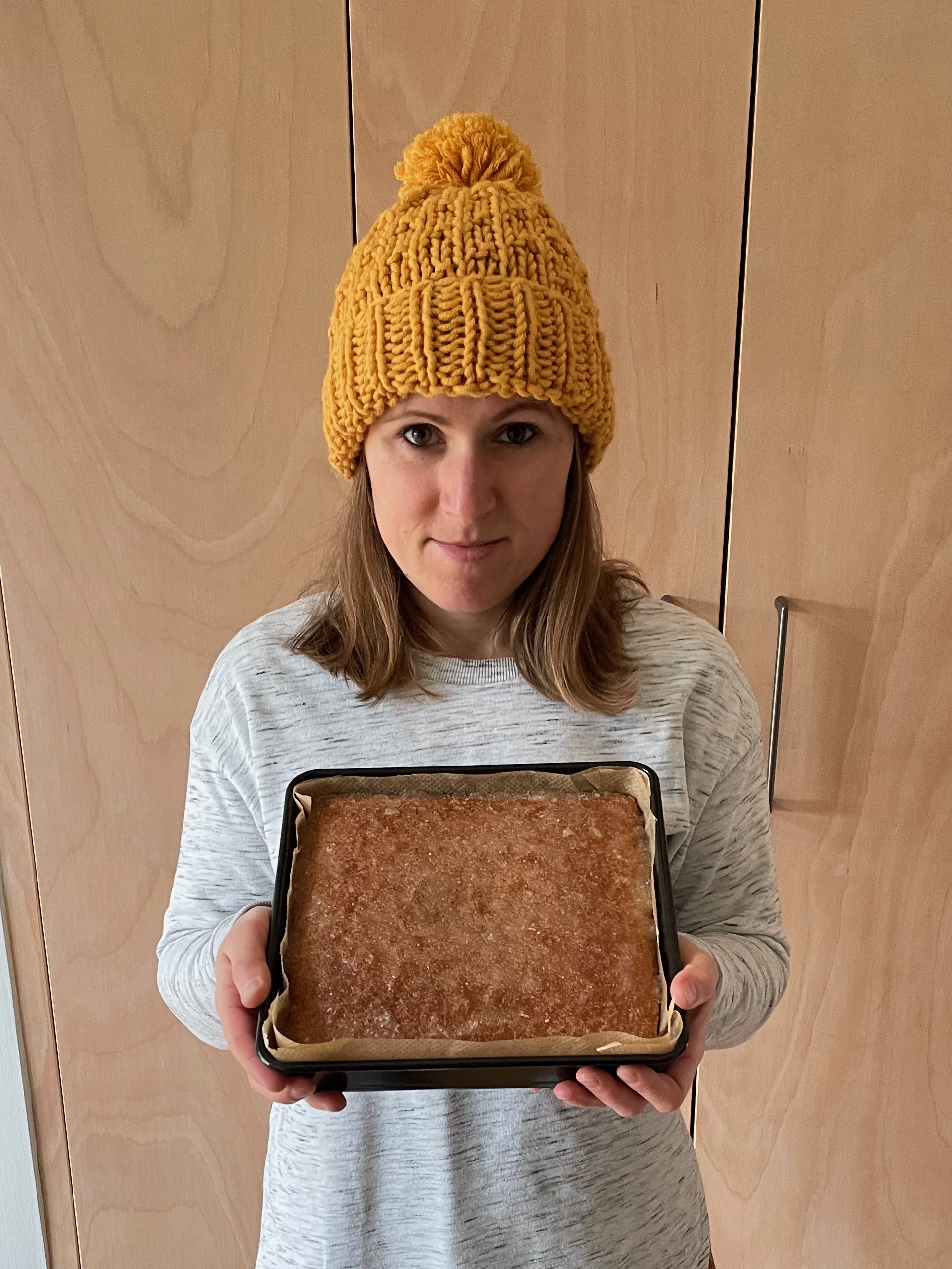 Helen McCue is a freelance contributor who trained as a Home Economist. After starting her career in the food industry, she moved into home appliance reviews, utilising her cooking skills and experience to put all kinds of products to the test, and over the years has reviewed hundreds of home and kitchen appliances for a variety of publications.
Having completely renovated her current house, Helen reviews kitchen appliances from her open plan kitchen at home in a beautiful Berkshire village. When she's not working, Helen can be found enjoying the local countryside or dreaming about her next house renovation project.