OXO Conical Burr Coffee Grinder Review: exceptional value
There are no frills with the OXO Conical Burr Coffee grinder, but there's also no skimping. For under $100, this is the best coffee grinder you can buy.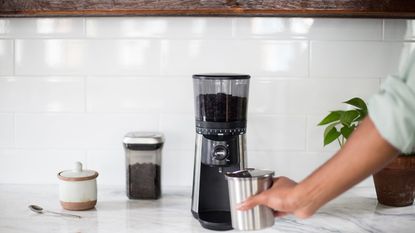 (Image credit: OXO)
Whether you're a novice or on a budget , the OXO coffee grinder is the best coffee grinder you can buy. It's under $100, still good quality, and grinds really well for French press coffee.
Reasons to buy
+

Compact

+

Good value

+

Range of grinds

+

Not much static

+

Consistent grind

+

Very little retention
Reasons to avoid
-

Loud

-

Can't see level of grinds

-

Wasteful

-

Inconsistent qualities
You can trust Homes & Gardens. Our expert reviewers spend hours testing and comparing the latest products, helping you choose the best for you. Find out more about how we test.
Sign up to the Homes & Gardens newsletter
Decor Ideas. Project Inspiration. Expert Advice. Delivered to your inbox.
Thank you for signing up to Homes & Gardens. You will receive a verification email shortly.
There was a problem. Please refresh the page and try again.
Don't let the price tag of the OXO Conical Burr coffee grinder deceive you. At under $100, this machine might seem like the cheap, low-quality option and yet it's anything but. It's compact, consistent, and has very little grounds retention.
As a barista, I've tested some basic models, but I've also tested high-end ones too: they sense the room's humidity, connect to coffee machines, and have more smart technology than the average home assistant. Granted, the OXO doesn't have all the frills and fanfare of those, but if I was a novice coffee maker, I'd start with the OXO.
If you own a French press, the coarse grind settings on the OXO are brilliant. They're also not too bad on the finer grinds too. If you like Turkish coffee and espressos, you might want to diversify a little, because I've seen finer grinds, but it'll do the job. If you're feeling frugal, or looking for an entry-level option, this is an coffee grinder.
Specifications
Swipe to scroll horizontally
| | |
| --- | --- |
| Material | Stainless steel |
| Dimensions | 6.8 x 11.8 x 14.8 |
| Weight | 6.58 lbs |
| Grind type | conical burrs |
| Grind settings | 15 |
| Noise | 97 |
Unboxing the OXO Conical Burr Coffee Grinder
This is a simple grinder with simple packing, too. The box is mostly recyclable, except for a few plastic bags. These prevent scuffs, but ideally they would be made from paper or recyclable materials in the future.
Although it's useful to have instructions, I only gave them a perfunctory glance. It's so simple. To get the machine ready to use I rinsed and dried my hopper and grounds container. Once they were both fixed onto the machine, it was ready to go.
The hopper has a 12 oz capacity, so you can pour most of your coffee beans into it. I wouldn't normally recommend leaving your beans in the hopper. However, this hopper has tinted sides and an airtight lid, protecting your beans from degrading quickly. Some baristas would recommend only putting in the amount of coffee beans that you'll use. It's called 'single dosing' and is a great way to keep your coffee fresh and minimize waste. Others would recommend filling the hopper and measuring your grounds in an 'on demand' style. This is a little harder given that the grounds container is stainless steel, so you can't see how many beans you've ground. I would suggest using the former method, but there's no superior method.
The timer on the front ranges from 0 to 30 seconds. To perfect your grind, I would recommend testing out the different grinds and grind times with cheaper coffee beans. This helps you to save your best beans for the perfect cup. The rotating collar lets you select a range of 15 different grind settings, I would recommend 6-8 for standard French press grounds.
Who would it suit?
For those who are new to grinding their own beans, or who don't want to spend lots of money at once, this is perfect. It's a fantastic low cost, low-tech option with a considerable range of grind settings. It's particularly good at more coarse grinds, so suits a French press, Chemex or drip coffee maker really well. If you're a coffee lover who wants a straightforward, user-friendly grinder, this is perfect. It's also pretty compact, so is well-suited to smaller kitchens.
If you like Turkish coffee and finer grinds, you might want to look elsewhere. Whilst this has range, fine grinds are not this coffee maker's strong suit. If you want to get really serious about your coffee, it's best to get an alternative grinder.
What is it like to use?
The OXO redefines straightforward. All you need to do is pour your coffee beans into the bean hopper and select your grind time. Make sure that you have your grounds container below. You can set the timer, but don't adjust the grind until the machine is grinding. Otherwise, you could damage the burrs. This is why I suggest using cheap beans to find your perfect grind. The collar twists to change grind settings. I was thrown by the fact that you twist the top, not the collar itself, but this is easy to do.
Coarse grind
I tested the coarsest setting, number 15. I twisted the dial to 15 seconds and pressed go. The machine made 97 dBA of noise. This did get a little quieter, but was consistently at 97 dBA. Grinders are rarely quiet, but this is loud even by those standards
The resulting grounds were incredibly coarse. I put them in my French press for a taste test and they were very acidic and didn't have any crema, indicating that I had extracted all the quality bean oils. The grind, for a coarse setting, was quite consistent, it was just coarse. I weighed my grounds and had 17 grams, which is enough for two people.
Medium grind
I used the 7th grind setting for my medium grounds. This was much better. My coffee was richer, smoother and had a much darker, thicker crema. The coffee was smoother, and richer to drink too.
The grinds were relatively consistent, but, when I weighed them, I had 29 grams. That's almost double the amount of the coarse grounds in the same timeframe. I couldn't see this as the OXO was grinding because the container is stainless steel. It's a great material for reducing static, but it's not very transparent.
Fine grind
I had read reviews saying that the fine settings aren't great on the OXO. I actually thought they were pretty good. I still wouldn't use this for Turkish coffee or an espresso, but they weren't bad. The grind size was quite consistent and I could see a difference in how fine it was. Again, I didn't see any static on the edges of the grounds container and there was no popcorning. However, as with the medium grind, I massively over-catered. Without seeing inside the container, I set the timer for 15 seconds and ground 61 grams of coffee. That's far too much and I was surprised at this inconsistency between settings.
Cleaning, Storage, and Maintenance
You can clean the fixed base with a damp microfiber cloth. To clean the grinders, remove all the coffee beans from the hopper and run the grinder to get all of the beans out of the system. There shouldn't be many, because this doesn't have a high retention of coffee grounds. Next, remove the hopper and lift the handle of the top burr. You can twist and lift this out, but it will feel a bit stiff. With a bit of elbow grease, it comes out. Then use a small brush to clean coffee grounds from the burrs and chute.
This is quite a small grinder, so it's easy to put away in your cupboards. Equally, you can leave it on the countertop and it won't take up much space. The cord can get in the way, because there's no place to wind or store it, but, given how small this is, it's a price we are willing to pay.
How does it rate online?
The OXO has really mixed responses. There's a consistent theme of customers who love the low-cost simplicity of the grinder. Everybody cut the OXO some technical slack, saying that it's not high-end, but it's a good entry point grinder.
I was lucky with my grinder in that I found it easy to set up. However, after reading reviews, it looks like there are some inconsistencies. The grounds container doesn't always lock into place on some grinders, meaning that it vibrates. Mine could twist and lock relatively easily. Similarly, whilst my grounds container didn't have any problem with static coffee grounds, there were a number of reviewers who said that their grounds containers had as much static as plastic alternatives.
How does it compare to similar models?
The OXO is popular as an entry-level grinder, so we looked for other models in the same bracket. All of the other grinders under $100 didn't compare to the OXO, so it's not worth considering them. The closest rival we found was the Baratza Encore, which costs $50 more.
When we tested the Baratza, we were actually a little disappointed. It's well-known as an entry level grinder, with settings ranging from 0 to 40. This is a much broader range than the OXO and the Baratza was precise and consistent across the entire range of settings. It was really quiet to use and had a low grind retention, so is a worthy contender for the OXO.
However, we found the OXO more intuitive to use. In fact, we wished that the Baratza had more in the way of instructions. It's also more expensive, with more popcorning. We read that the Baratza handles oily beans better than the OXO, but in our experience, the OXO performed just as well as the Baratza. For the sake of saving $50, we think we would still choose the sturdy OXO grinder.
Should you buy it?
If you're new to grinding coffee, this is a brilliant option. It can grind to a range of different textures and doesn't suffer from the static that other machines do. The OXO is one of the most affordable grinders to opt for conical burrs over crushing burrs and the investment is worth it. The grinds are much more consistent and precise and make great coffee, especially for the price. Having an airtight lid means that you could store your coffee beans in the container without having them go off. Unless you're looking for incredibly fine grinds, this is the grinder for you.
How we test
Before we review or recommend any product to you, we've tested it in-person as if it's an everyday product. We have a specialized process for how we test every appliance. I'm trained as a barista. This means that I've been through a number of processes to become an expert on all things coffee.
Before testing, we carefully research the claims that a brand makes about their product, so we know what we are looking for. We will also look at and test competitors, so we can place every product that we test on the market.
I took this OXO grinder and tested it alongside other market-leading grinders. I used it in an everyday kitchen and made sure to test every function. At every stage of the process, from unboxing to cleaning up, I made thorough notes and observations, and taste tested all of the grounds.
Sign up to the Homes & Gardens newsletter
Decor Ideas. Project Inspiration. Expert Advice. Delivered to your inbox.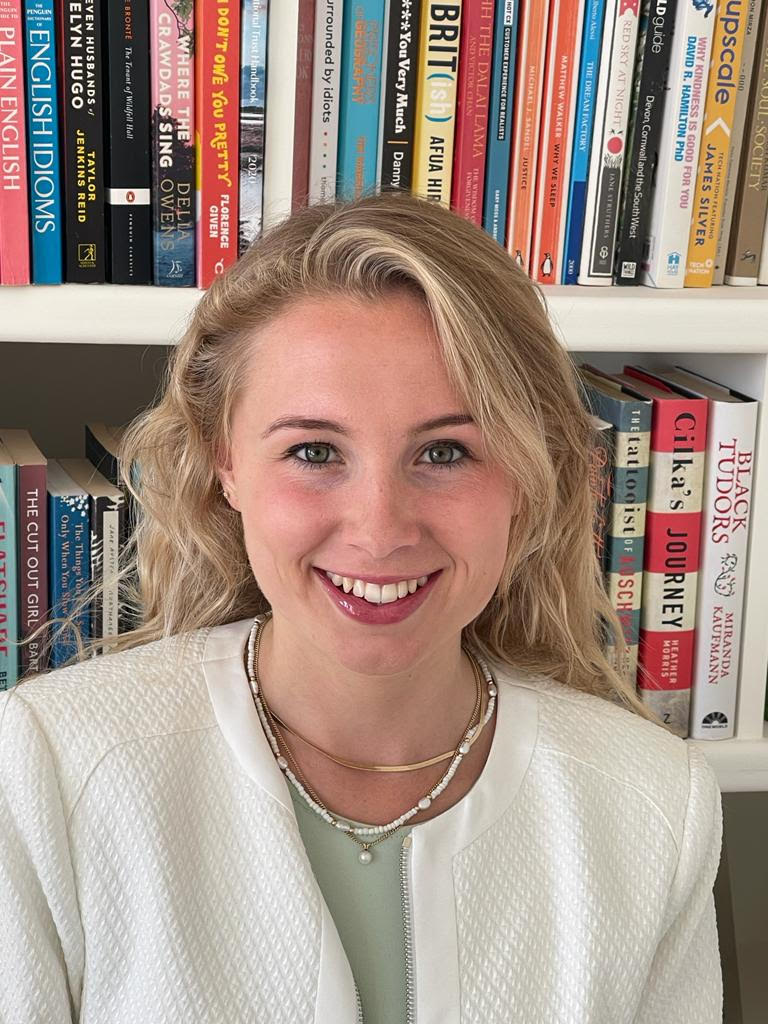 Laura is our eCommerce editor. Before Homes & Gardens she studied English at Oxford University. Alongside her studies, she qualified as a barista and trained as a master perfumer. This makes her our certified expert for all things coffee, candles, and fragrance. She has passed our five-step tests to become a certified Customer Advisor, making her our resident expert. Laura has worked for luxury retail brands, reinforcing the importance of quality and style over quantity and fads. She looks for products which have been designed with thoughtful finishes.