KitchenAid Artisan vs KitchenAid Classic
KitchenAid Artisan vs KitchenAid Classic: does it pay to choose the cheaper option instead?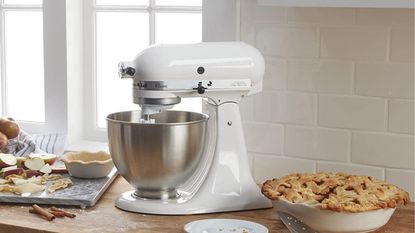 (Image credit: KitchenAid)
Sign up to the Homes & Gardens newsletter
Decor Ideas. Project Inspiration. Expert Advice. Delivered to your inbox.
Thank you for signing up to Homes & Gardens. You will receive a verification email shortly.
There was a problem. Please refresh the page and try again.
KitchenAid stand mixers are the most sought-after mixers on the market. You'll find multiple KitchenAid mixers in our list of the best stand mixers, because these American-made workhorses simply outperform the competition.
However, with so many KitchenAid appliances available, the differences between the different models aren't always clear. That's especially the case when you're considering the KitchenAid Artisan vs KitchenAid Classic. The two models are the same size and shape, and at first glance, they're identical.
Thankfully, we've got hands on-experience with both machines, so we we know exactly which is better. While the Artisan is best on paper, it might pay off to opt for the cheaper Classic.
Alex is our Head of eCommerce, and has several years' experience testing home and garden products and services for consumer magazines. He's tested plenty of stand mixers in his career and loves any excuse to bake.
Both of these mixers were tested by Millie Fender, our expert Head of Reviews. Millie examined these KitchenAids in our specialised test kitchen as well as in her kitchen at home. She's well placed to review mixers; as our former Small Appliance Editor, she's tested every leading stand mixer on the market.
KitchenAid Artisan vs KitchenAid Classic
You can trust Homes & Gardens. Our expert reviewers spend hours testing and comparing the latest products, helping you choose the best for you. Find out more about how we test.
Keen-eyed readers will notice that these machines look identical. They're the exact same size and shape, so it's not immediately clear that there's any difference between the two. Lots of first-time buyers assume they're the same product under different trade names.
However, once you get under the hood there's some small but significant differences, and that's because the Classic is the predecessor of the Artisan. The Artisan is a more recent mixer, offering better power, a larger capacity, and a host of colors to choose from.
For
Sleek design
Easy to use and store
Great for small batches
Makes cakes in an instant
Three attachments
Optional attachments available online
Reasonably priced for a KitchenAid mixer
Against
It shakes a little when kneading dough
Some ingredients get stuck to the side
Swipe to scroll horizontally
| Header Cell - Column 0 | KitchenAid Artisan | KitchenAid Classic |
| --- | --- | --- |
| Capacity | 5 quart | 4.5 qt |
| Motor | 325 watt | 275 watts |
| Accessories | Flat beater, dough hook, wire whip. pouring shield | Flat beater, dough hook, wire whip. |
| Speeds | 5 | 5 |
| Colors | 39 | 2 |
| RRP | $449.99 | $329.99 |
As you can see in the table above, the Artisan has the Classic beaten in almost every category. It has a larger capacity and more powerful motor. It comes with a pouring shield to help keep your countertop clean, which the Classic doesn't, and offers a huge range of colors to the simple black and white colorways of the Classic.
They're evenly matched for the number of speed settings. A quick aside, here; one of my only pet peeves with KitchenAids is that despite what they claim, there aren't actually ten speeds on any KitchenAid. There's 5, labelled in increments of 2 (2,4,6...).
On paper, the only place the Classic comes out on top is on price, coming in at more than $100 cheaper. However, this difference in specifications doesn't necessarily translate to performance.
Which is better at making cakes?
WINNER: ARTISAN
The winner here was the Artisan, which only needed the lowest power setting to make a perfect cake batter in under a minute. By comparison, the Classic recommended mixing on 4, and while the resulting mix was good, it took longer. Millie noticed a couple of tiny lumps of butter that hadn't been properly incorporated.
That said, she needed to scrape down the sides of the bowl in the Artisan, which she didn't in the Classic. However, Millie found another flaw with Classic when transferring the mix to a cake tin. The bowl that comes with the Classic doesn't have a handle. It's a simple feature, but it makes a remarkable difference. With the handle on the Artisan, you can pour out a mix with one hand while scraping down the bowl with the other. On the Classic, you need both hands to pour, so it's awkward move the mix from the bowl to the cake tin.
The Artisan made a light, fluffy sponge that was close to perfect. It just edged the Classic. However the Classic still made an incredibly good cake. I happened to be in the test kitchen when Millie made a Victoria sponge to test the Classic, and I can testify first hand that the resulting cake was delicious. The Artisan was faster and easier to use, but it's still hard to separate the two when it comes to taste.
Which is better at making bread?
WINNER: It's a tie
Larger mixers than these two have failed on the all-important bread test. Bread dough is a tricky ingredient; because it's so thick and elastic, it can put up a fair bit of resistance to the motor on a stand mixer. That's why bread is usually the culprit when cheap mixers break. If the motor doesn't have enough power, or it's been poorly machined or assembled, it can simply stop working if there's too much heavy dough in the bowl. Given that the Classic has one of the smallest motors in the industry, you'd be forgiven for thinking that it's not up to the job.
Thankfully, the Classic could more than handle bread dough. It made a delicious loaf of bread (of which I also had a slice, thank you very much) with a great rise.
However, the caveat is that this takes a long time. You have to knead on the lowest speed setting to keep this mixer steady. That's good safety advice, as it means the mixer doesn't wobble as it kneads, but it takes about five minutes.
Surprisingly, this is the same in the Artisan. You need speed setting 2 and 5-10 minutes to get the best results. There's little to separate the two here. Mixing bread low and slow is the way to go, and both mixers offer very similar results. the only real difference is that the Artisan can tackle a slightly bigger loaf, but half quart isn't much; it's not like you can get a second loaf of out it.
Which is better at whipping cream?
WINNER: ARTISAN
It was a similar story when whipping cream. Both models took just under two minutes to work their way through a carton of heavy cream, producing an indulgent whipped cream that was a perfect filling for a cake.
The big difference Millie noticed here was the lack of splash guard on the Classic. She had to use a lower setting (6 rather than 8) to stop the cream from going everywhere. It was still a pretty messy job, and cream got all over the countertop. If you hate cleaning up, it might be worth springing for the Artisan to save on the hassle. Speaking of which:
Which is easiest to clean?
This is an easy one. The bowls and all the attachments are dishwasher-safe, with the exception of the cream whisk. This is true across all KitchenAid mixers, and it also means that all the attachments are compatible across all the machines. If you're reading this article because you're thinking about upgrading an old Classic with a new Artisan, make sure you keep hold of all the attachments and bowls, because you can still use them in a new machine.
Which looks best?
As you can see in the image above, the biggest difference between the two mixers is aesthetics. The Artisan comes in a whopping 39 colours, not including special edition and color of the year models. The Classic comes in just two: black and white.
If you couldn't care less either way, this isn't a big deal, but a stand mixer can last for decades. A KitchenAid also takes up a lot of room, so unless you can spring for a heavy-duty appliance lift, it will probably have to live on your countertop. That means you'll need an appliance that fits into your kitchen style. If this is the case, the Artisan is a better choice.
Which should I buy?
On paper, the Artisan is better. It's larger, more powerful, and has more colour options. It has a splash guard, saving you from messes, and the handle on the bowl makes it much easier to use. It seems like an open-and-shut case.
However, when it comes to that crucial taste test, we saw little difference between the two. The Artisan won for speed and ease on the cake test, but the taste tests were close. The Artisan only won on cream because the Classic lacks a splash guard. The bread test was a dead tie.
That means that if you like the aesthetic options of the Artisan and want to get the very best stand mixer money can buy, I'd go with the Artisan. There's a reason it's never moved from the #1 spot in our rank of the best stand mixers. If your budget is a little tighter and you don't particularly care about color choices, I'd definitely choose the Classic. It's more than $100 cheaper.
Sign up to the Homes & Gardens newsletter
Decor Ideas. Project Inspiration. Expert Advice. Delivered to your inbox.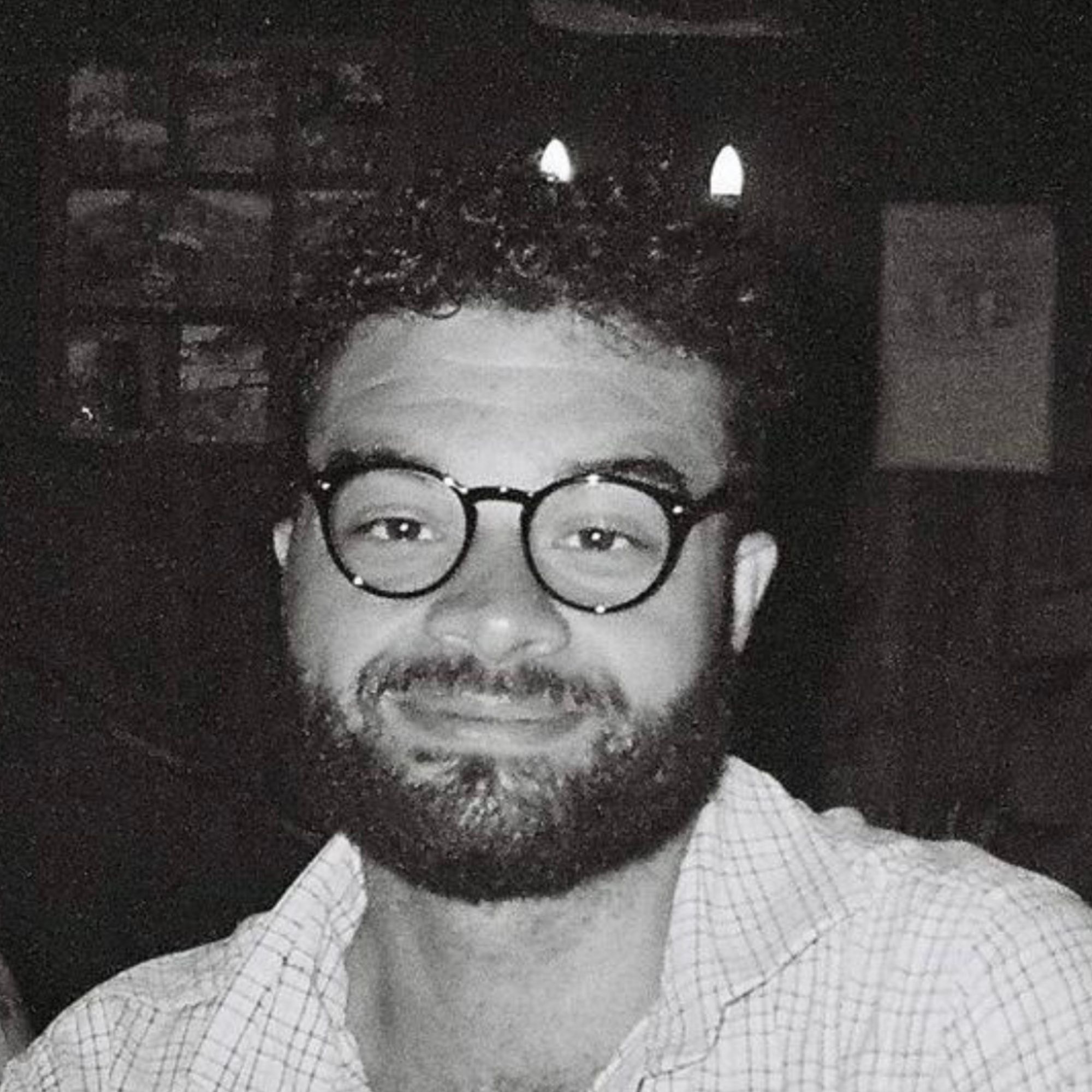 As Head of eCommerce, Alex makes sure our readers find the right information to help them make the best purchase. After graduating from Cambridge University, Alex got his start in reviewing at the iconic Good Housekeeping Institute, testing a wide range of household products and appliances. He then moved to BBC Gardeners' World Magazine, assessing gardening tools, machinery, and wildlife products. Helping people find true quality and genuine value is a real passion.