What is the worst bed sheet material to choose? And what you should buy instead
I've slept under every bed sheet type, and experts agree with me: you shouldn't sleep under this bed sheet material if you want a comfortable slumber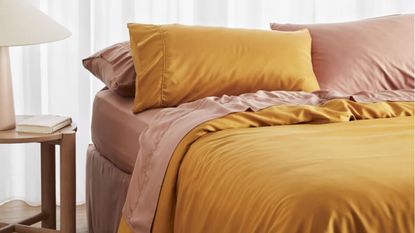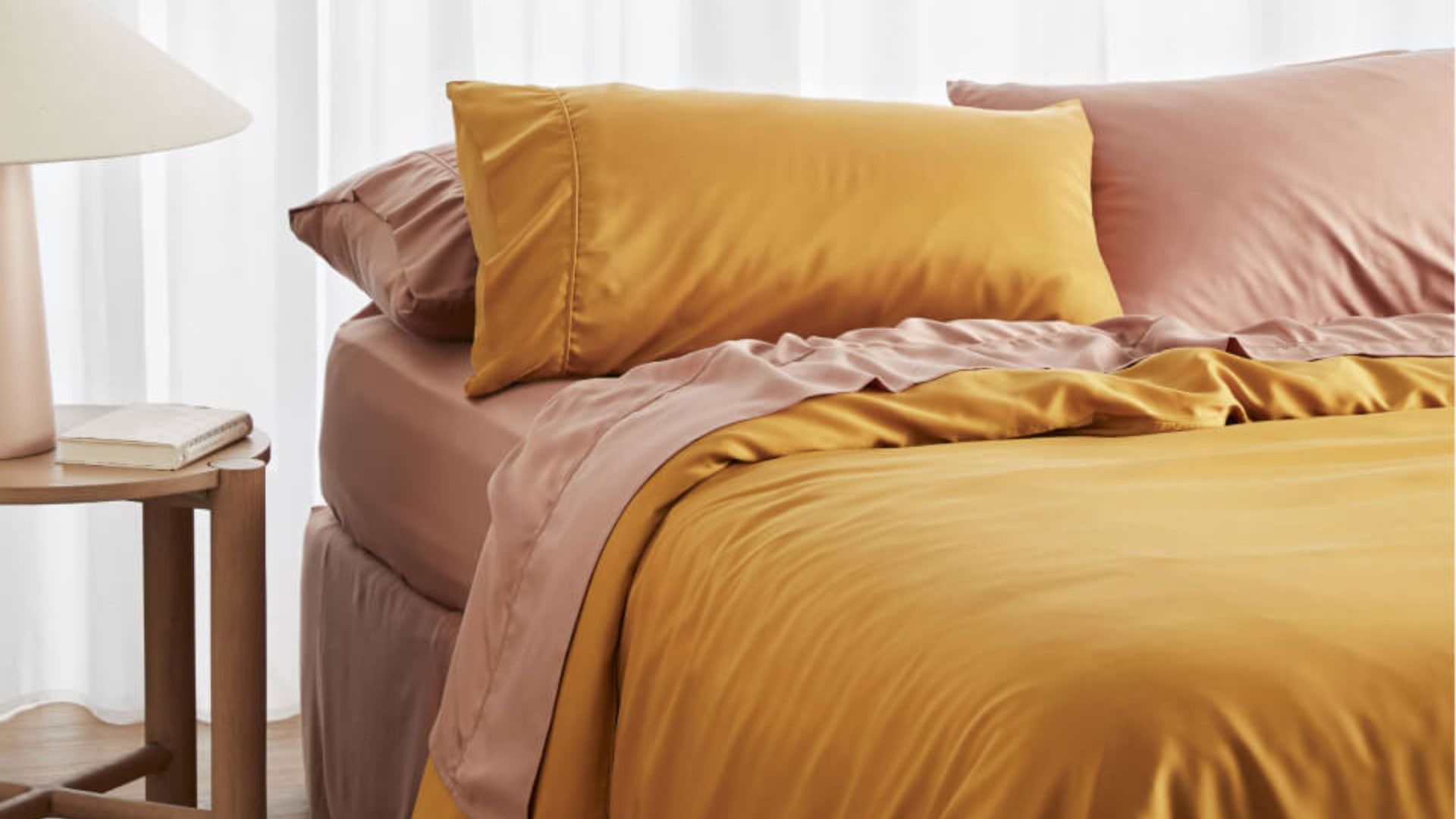 (Image credit: ettitude )
Sleeping under the best bedding is essential to great sleep. Having a cover over you, whether a thick comforter or a lightweight sheet, provides a feeling of security and calm. But a bed sheet that covers all bases, including comfort, cost, and all four corners of your mattress, can be hard to find. Amongst all the bedding jargon and thread count myths, what makes a great bed sheet can seem like something of a mystery.
As your dedicated sleep editor, I spend my time sleeping – aka testing out all of the best bed sheets, so you can get a great night's sleep. I've been working my way through piles of bedding, comparing cottons, polyesters, linens, bamboo, and more, for softness, how well they wash, and overall value for money. After both many restless and blissful nights, I've found the best, and the worst bed sheet type you can buy.
As confirmed by experts and sleep scientists, polyesters are to be avoided, and cotton is key to getting your best sleep yet. Find out why below and a few of the best sheets I'd recommend.
What is the worst bed sheet material?
My conclusion is that polyester is the worst bed sheet material. It didn't take long to decide that this inexpensive fabric that's hard to wash and not as smooth as others should sit at the bottom of my bedding pile. With lots of sheet options, it wasn't long before I found myself reaching for my linen and cotton bed sheets instead.
Polyester may be cheaper than more luxurious fabrics, of course, but the benefits of investing in natural fabrics over polyester outweighs the cost.
As sleep science coach Amelia Jarden agrees, 'polyester sheets can be found in a variety of colors and patterns, but there are several drawbacks that make them less desirable than other options'. This includes:
Poor breathability: Polyester and microfiber mix fabrics have a tendency to trap heat and moisture. Their multi-ply weave prevents air circulation which can lead to discomfort, particularly in warm weather. Hot sleepers and those who are prone to sweating at night should especially avoid polyester sheets.
Low-quality feel: Polyester sheets may feel soft at first. Manufacturers tend to coat cheaper bedding in chemicals that once washed away will leave sheets feeling stiff and scratchy. After even two washes, this can cause them to feel synthetic and unpleasant to the touch.
Prone to pilling: Polyester sheets are more prone to pilling than other materials, as they are made using low-quality threads with a looser weave. This can make them look worn and shabby after just a few washes.
Not environmentally friendly: Polyester is a synthetic material made from petroleum, which is a non-renewable resource. The production of polyester also has a significant environmental impact, as it requires large amounts of energy and produces greenhouse gases.
Amelia Jerden is the Staff Writer and certified sleep science coach at Sleepopolis, where she tests and reviews sleep products (like pillows, weighted blankets, mattress toppers, etc.), as well as writes about sleep in general.
The material you should choose for a good night's sleep
Polyester sheets won't be the material type I choose, though they are affordable and convenient, making them a popular choice for many. Natural sheets made from 100% cotton, bamboo, or linen may be more expensive, but they are still relatively affordable and can be found for good prices at most retailers. Amelia Jarden agrees 'I'd generally recommend a natural material with better breathability, and less environmental impact'.
Cotton bed sheets: I favor long-staple cotton sheets made with a percale finish as they give a smooth and crisp hotel feel, though washed cotton options are equally as luxurious if you prefer something cozier. Soft, temperature-regulating, and long-lasting, cotton sheets provide the perfect balance between cost and comfort.
Bamboo bed sheets: Bamboo bed sheets are the best in the summer months. Moisture-wicking and cool to the touch if you sleep hot, or are trying to sleep during a heatwave. I have a few bamboo bed sheets and while I don't suffer from night sweats, I find the temperature regulation a huge benefit in warm weather. The silky finish also looks beautiful on the bed.
Linen bed sheets: I love linen. More for convenience over comfort, linen is a great bed sheet material that looks luxurious even without an iron. If you've got a fresh linen set, you may find it scratchy at first, as I did. But linen softens with every wash, making it long-lasting and durable. I've had my linen sheet set for over two years and it's still in great condition.
These are some of the best bed sheets I've tried made from natural materials:
Best cotton bed sheets
Brooklinen Organic Hardcore Sheet Bundle
Sizes: Twin, queen, king
Material: 100% long-staple organic percale
Colors: 14
OEKO-TEK certified: Yes
+ Eco-conscious
+ Hotel feel
- More expensive
Organic and made from long-staple cotton, this set is about as natural as it gets. The percale finish on these sheets makes them smooth to the touch and super easy to wash. No pilling or changes to material construction they feel just as fresh out of the packet as they do after a few washes.
Best bamboo bed sheets
Ettitude Signature Sateen Sheet Set
Sizes: Twin, twin XL, full, queen, king, California king
Material: Bamboo lyocell
Colors: 12
OEKO-TEK certified: No
+ Great eco-credentials
+ Luxurious sateen finish
- Silky look isn't for everyone
These sheets look the best. Looks like silk, but isn't, I get compliments whenever the set is on my bed. Sustainably made of CleanBamboo fabric that's naturally temperature regulating and odor minimizing they keep you cool and comfy all night long – even if you are prone to overheating.
Best linen bed sheets
Piglet in Bed Luna Stripe bed sheets
Sizes: Twin, twin XL, full, queen, king, California king
Material: 100% linen
Colors: 33
OEKO-TEK certified: Yes
+ Breezy and breathable
+ Softens with every wash
- Expensive
Linen sheets are certainly an investment but believe me, when I say this bedding set will last you a lifetime – or at least more than five years. Made of high-quality 100% linen in a timeless stripe pattern if there's a way to make your bed look effortless, it's with a piglet in bed set.
FAQs
What are cheap sheets made from?
The cheapest bed sheet material is polyester. And while price isn't always an indicator of quality, if you're paying less than $50, don't expect them to last too long or feel that comfortable. Perfect if you're needing to pick up a sheet set to take to college or replace your old one, then polyester sheets are fine for a temporary fix. Bedding is costing around $30, like this Amazon choice sheet set will always be made from low-quality microfibre or polyester. Cottons will cost between $50-$100 depending on thread count, and bamboo and linens will almost always exceed the $100 mark.
Is polyester toxic to sleep on?
It is perfectly safe to sleep on polyester sheets. There are many concerns surrounding polyester being toxic to sleep on. But just like polyester is present in many clothes we have contact with each day, sleeping under polyester sheets isn't directly harmful to your health. Of course, opting for more natural materials when it comes to bed sheet material will have benefits for your sleep hygiene: causing you to sweat less, breathe more and rest better.
---
Just like paying attention to the bedding material you sleep under is important for comfortable sleep, you should consider the type of mattress you sleep on. Bed sheets fabrics have different benefits, true, but choosing the right sleep surface for you will seriously upgrade your slumber.
Sign up to the Homes & Gardens newsletter
Decor Ideas. Project Inspiration. Expert Advice. Delivered to your inbox.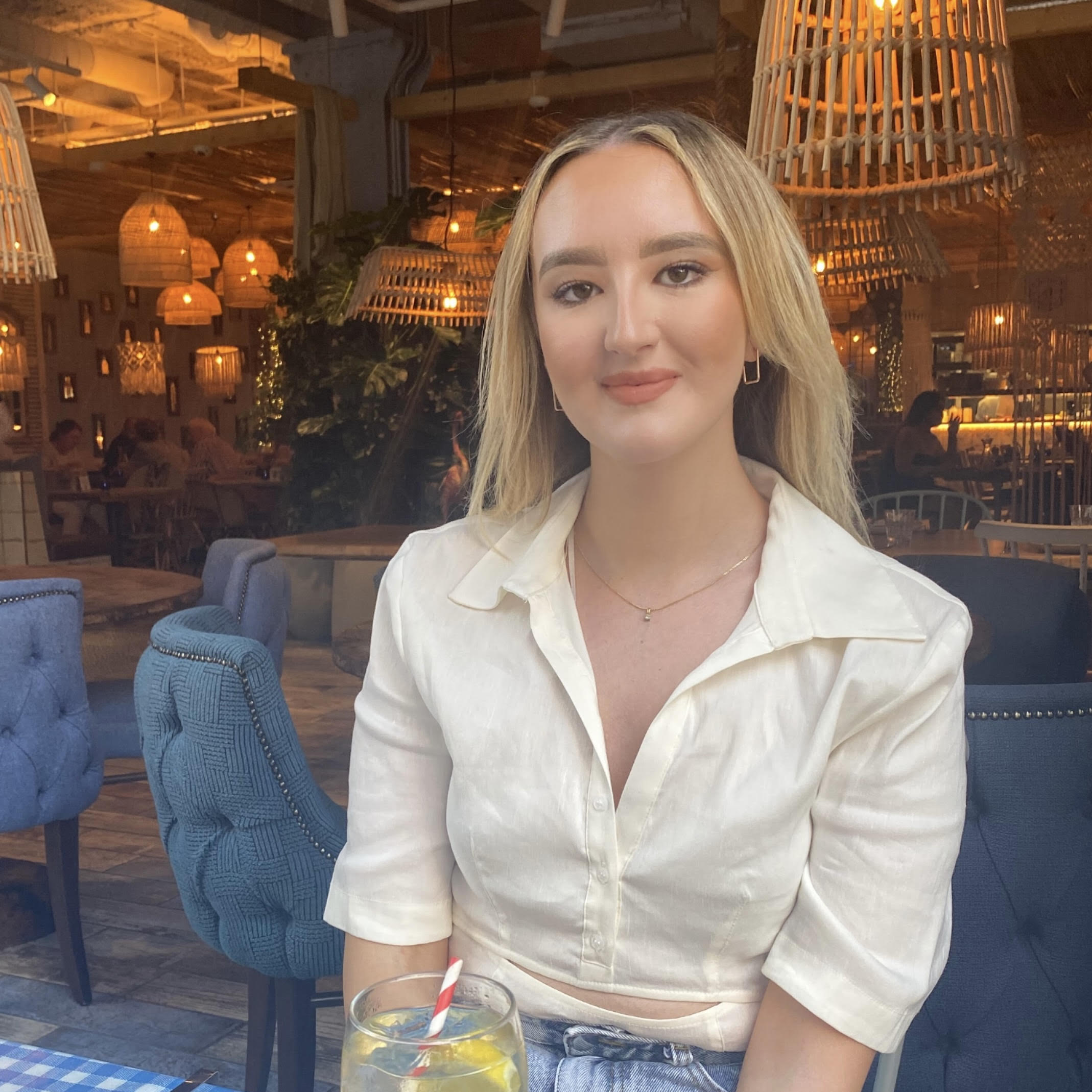 Louise is your eCommerce Editor and sleep specialist to help you wind down well. A connoisseur of the mattress world, Louise previously covered sleep and wellness (as well as the occasional organizational buy) at Real Homes, and has tried, tested, and reviewed some of the buys for your bedroom. With an MA in International Journalism and PR experience, Louise brings bags of bedding expertise and enjoys nothing more than helping readers find solutions and products that best suit their sleep needs.