How to clean enameled cast iron – four steps for fuss-free cookware
Enameled cast iron is a worthy investment for your kitchen – here is how to keep it in top condition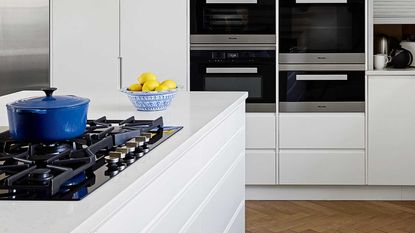 (Image credit: Future PLC)
High-quality, heavy-bottomed pans truly make a difference to your cooking, and enameled cast iron is often touted as the pinnacle of home cookware – but how do you clean enameled cast iron to keep it as fresh as when you bought it?
Whether you invest in the best cast iron cookware or have a more affordable Dutch oven for comforting autumnal bakes, cleaning your enameled cast iron correctly can affect its lifespan and keep it looking its best for longer.
Here, cleaning experts and chefs have shared their favorite ways to clean enameled cast iron for spotless, non-stick pans.
How to clean enameled cast iron
So far as cleaning tips go, cleaning enameled cast iron is relatively simple so long as you clean them quickly enough after use and use the right products:
1. Leave the pan to soak straight after use
When you have finished serving up, it can be helpful to leave your pan to soak in boiling water for around 20 minutes to prevent food from drying on, suggests Jessica Samson, cleaning expert at The Maids. Any longer than this, and the water will begin to cool and go greasy, making it harder to clean again, especially when cleaning a burnt pot, she adds.
Avoid using cold water in a hot pan, as this can make it harder to clean. Boiling or hot water is best as it will avoid shocking and damaging the enamel patina, leading to food sticking more frequently in the future. You can add a few drops of dish soap for some preliminary grime fighting too.
2. Use a gentle tool to remove stuck-on food
If food remains stuck on your pan after soaking, then Jade Piper, operations manager at BetterCleans recommends using a silicone or wooden utensil to gently pry it away, avoiding scratching the surface, just as you would clean a cast iron skillet:
'Gently scrub the interior with a soft sponge or cloth. Do not use abrasive materials like steel wool and scouring pads.
'For tough spots, use a wooden spatula or scraper to carefully dislodge food. Be gentle to prevent any enamel scratches.'
Jade Piper is the Operations Manager of BetterCleans, a leading home cleaning service based in Milwaukee. With a proven track record in the industry, Jade skilfully oversees all operations, ensuring top-notch service delivery to clients. Her passion for creating tidy and welcoming spaces extends beyond her professional life, making her a true advocate for a clean and happy home environment.
3. Clean with baking soda to restore the original color
Enameled cast iron, especially in light colors, can sometimes have a tendency to hold onto stains such as tomato juice. Jade Piper, a cleaning expert, suggests cleaning with baking soda to help loosen stuck-on food and lift stains without harsh abrasives:
'For light stains, create a paste by mixing baking soda with water. Apply it and gently scrub with a soft cloth then rinse thoroughly. If there are mineral deposits or discoloration, soak it for at least 30 minutes in a solution made of equal parts white vinegar and water. You can also use lemon juice if you need some extra brightening power,' she adds.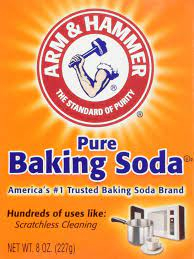 Arm & Hammer Baking Soda | $0.99 at Target
Baking soda is a must for home cleaning, with over 100 uses around the home.
4. Avoid using chemicals or metal utensils to keep the surface smooth
Enameled cast iron is easy to keep clean if the surface remains smooth, so avoid using harsh chemicals such as bleach or oven cleaners, or turning to metal utensils and cleaning implements, to prevent scratches where food and bacteria can get stuck, warns Petya Holevich, house cleaning expert and supervisor at Fantastic Services.
'Handle enameled cast iron with care to prevent chipping,' she adds. 'Dropping or banging the cookware can lead to chips in the enamel, affecting both its appearance and functionality. This can also occur if you store your enameled cast iron pans incorrectly, too. Avoid stacking heavy items on top of enameled cast iron as this can lead to chipping or cracking.'
This versatile pumpkin shaped cocotte is the perfect buy to cook a wide range of dishes, great for braising, frying, stewing, sautéing and baking, ideal for creating comforting fall dishes. This stainless steel ribbed pot comes in meringue, sea salt (blue), and persimmon color ways.
FAQs
How do you get burn marks off the outside of enameled cast iron?
When removing burn marks from the exterior of your cast iron pan, you can use a mixture of baking soda and vinegar to form a rough paste. Apply this to the burned surface and allow it to sit for 10-15 minutes before rubbing off with a damp cloth, repeating these steps as needed.
In dire cases, you can turn to cleaning with The Pink Stuff and a slightly more abrasive brush, but be warned that this may scratch the surface, and should be tested on an inconspicuous spot first to test for damage.
Can enameled cast iron go in the dishwasher?
Most enameled cast iron pans can go in the dishwasher, but it is important to check the manufacturer's instructions beforehand to be safe. When putting enameled cast iron in the dishwasher, make sure it is on one of the lower shelves due to its weight, and make sure to dry it completely by hand afterward to avoid water spots.
---
After cleaning your enameled cast iron, it is important to let it dry thoroughly before storing it and organizing pots and pans. This is best done by hand drying to remove water spots and prevent water from sitting in gaps near handles and screws, which could eventually rust and ruin your pans.
Sign up to the Homes & Gardens newsletter
Decor Ideas. Project Inspiration. Expert Advice. Delivered to your inbox.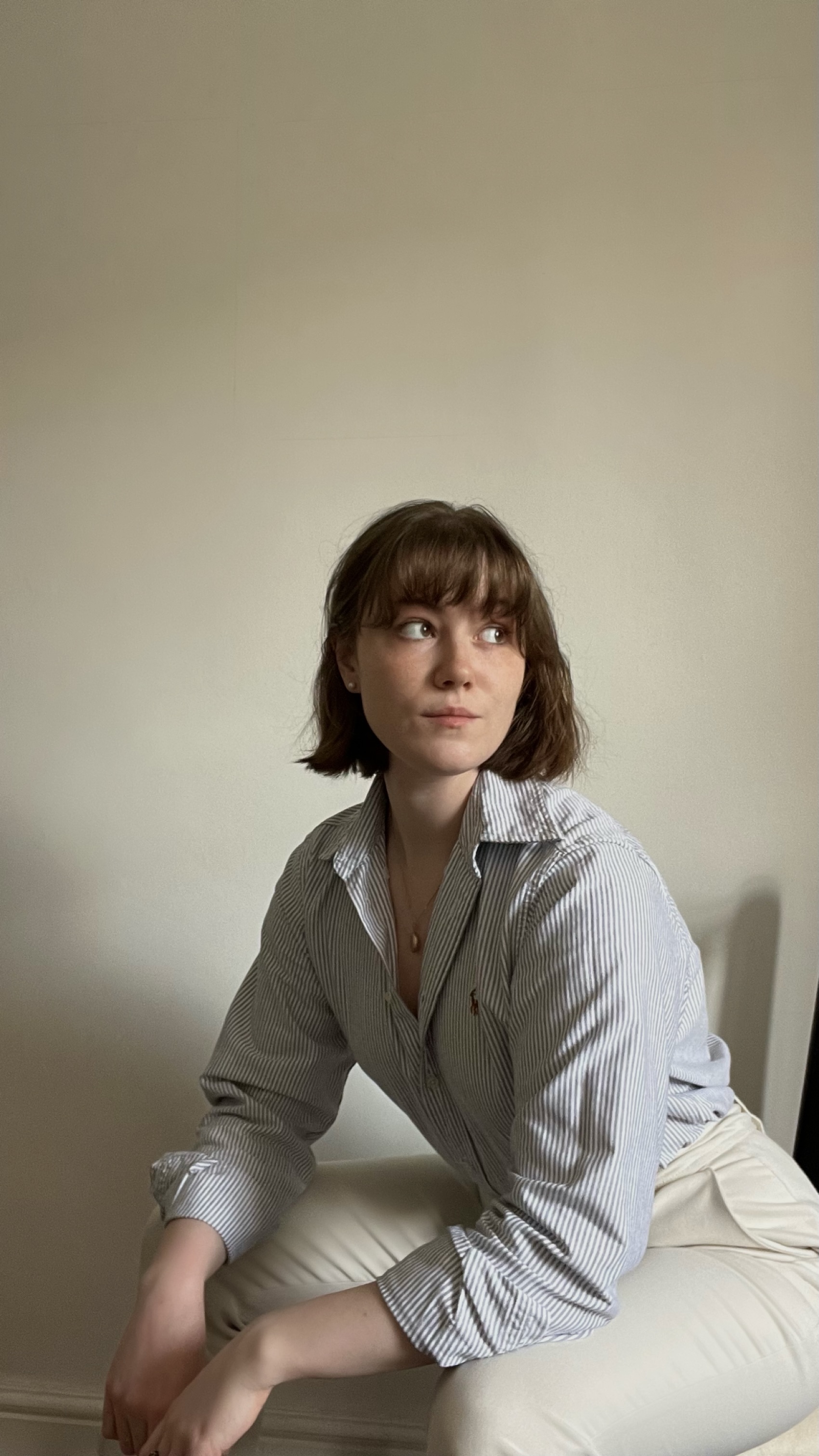 Chiana has been at Homes & Gardens for a year, having started her journey in interior journalism as part of the graduate program. She spends most of her time producing content for the Solved section of the website, helping readers get the most out of their homes through clever decluttering, cleaning, and tidying tips – many of which she tests and reviews herself in her home in Lancaster to ensure they will consistently deliver for her readers and dabbles in the latest design trends. She also has a first-class degree in Literature from Lancaster University.