Post-Thanksgiving cleaning checklist – 7 essential steps for any household
From cleaning and decluttering to refreshing upholstering, these 7 steps will ensure you don't miss anything when cleaning post-Thanksgiving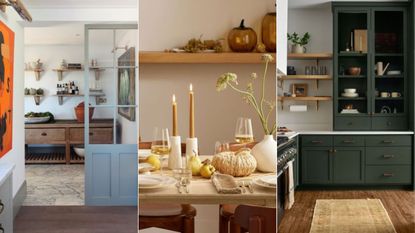 (Image credit: HÁM Interiors / West Elm / Nathan Schroder Photography / Urbanology)
Whether you are hosting a crowd or having an intimate family dinner over Thanksgiving, there is likely an extensive post-Thanksgiving cleaning checklist to be completed. However, this task can be overwhelming, and accounting for every step is not easy – luckily we've got you covered with all the essentials.
Thanksgiving is the best time to focus on achieving a clean and clutter-free space. You can plan your cleaning, organizing, and holiday decluttering to refresh your home, ensuring it not only remains spotless but is also ready for the next time you host.
Below, our experts have explained the key post-Rhanksgiving cleaning checklist items that you can tackle right away, or slowly check off with the help of your household.
Post-Thanksgiving cleaning checklist
'Before diving in, take a moment to assess the situation,' recommends Jess Farinha founder of London House Cleaners. 'A step-by-step approach saves time and energy.' Plus, breaking down tasks into manageable chunks over the days following Thanksgiving can make the process less daunting.
1. Strategically clean zones
First, 'Divide your home into specific cleanup zones to streamline the process,' advises Abe Nyayapathi, manager at cleaning company, Bio Recovery. 'Focus on the dining area, kitchen, and living spaces first, as these are likely to have the most traffic.'
Within each space, complete tasks zone by zone to ensure you thoroughly clean each area, otherwise it can be easy to neglect certain tasks.
The kitchen is normally the heart of Thanksgiving activities, and so it's probably the best place to begin. Clear and clean countertops, stovetops, and ovens. Don't forget to attend to often overlooked areas like the microwave and refrigerator. Clean dirty dishes. Dispose of expired or unwanted perishables, such as leftovers, vegetables, and garbage to prevent odors or pests.
The dining area is also key – clean the table, chairs, placemats, and polish any used silverware.

Concentrate on the areas where your guests gather, including bathrooms and guest rooms. Launder bedding and towels. Dust and vacuum each room. Don't forget to clean under the furniture.
2. Tackle stains promptly
'Deal with any food or drink spills promptly to prevent them from setting in,' advises Jess Farinha. 'Address spills on tablecloths or napkins as soon as you can. Pre-treat stains before washing.'
'Opt for eco-friendly detergents,' such as this biokleen natural laundry detergent liquid, from Amazon.
You can check out our guide for how to remove wine stains if any are prevalent – which is usually the case at Thanksgiving. Check for any scuffs or stains on the walls as well.
3. Deep clean high-traffic areas
You may want to give your high-traffic areas and spots a deep cleaning post-holiday.
'Post-gathering, it's crucial to disinfect door handles and light switches,' says Jess Farinha. 'We recommend natural, non-toxic cleaners, especially if you have little ones or pets.' You can find this Safely universal cleaner, at Walmart.
'Pay special attention to your kitchen appliances, especially the oven and stove top,' recommends Abe Nyayapathi. 'A mixture of baking soda and water makes for a powerful yet gentle scrub that can cut through grease and grime.'
Hallways are more likely to be dirty due to the high traffic during the holiday, especially if you were hosting. Clean any muddy shoe racks and mats.
4. Revitalize fabrics and upholstery
As one of the most used things in your home during Thanksgiving, your upholstery and carpets may benefit from a refresher after the holiday, following any stain management and cleaning that may be required. This is one of the best hidden tricks people with nice-smelling homes always use, and there are a number of ways you can add scents to your upholstery to make it smell nice.
For example, leftover potpourri can be put in a sachet and placed between upholstery cushions, or you may want to use a homemade room spray, created with essential oils and water.
To revitalize your carpet, you can create a DIY lavender rug freshener, by using dry lavender combined with baking soda to sprinkle on carpets before vacuuming to neutralize any lingering odors. This can also be done on upholstery.
For a burst of freshness, you can also consider using fabric sprays with natural scents, such as this Craft & Kin lavender and eucalyptus room spray, from Amazon.
5. Re-organize the fridge and pantry
Your pantry and fridge have likely been ransacked and refilled with leftovers during the chaos of cooking, hosting, and eating, so these should be reorganized post-Thanksgiving.
This includes transferring food into airtight containers to maintain freshness and prevent odors. You should order items that are close to expiry at the front of your pantry or fridge so they are used before they go out of date.
'Leftovers are great, but they can quickly overwhelm your fridge,' says Jess Farinha. 'Use clear, stackable containers for easy identification and space-saving. Don't forget to check expiration dates and clear out anything past its prime.'
Label containers with leftovers with dates. To do this, you can use this Phomemo label maker, from Amazon.
Wipe down the interior shelves and walls with a solution of equal parts water and white vinegar to clean and eliminate any lingering smells.
6. Declutter and organize thanksgiving items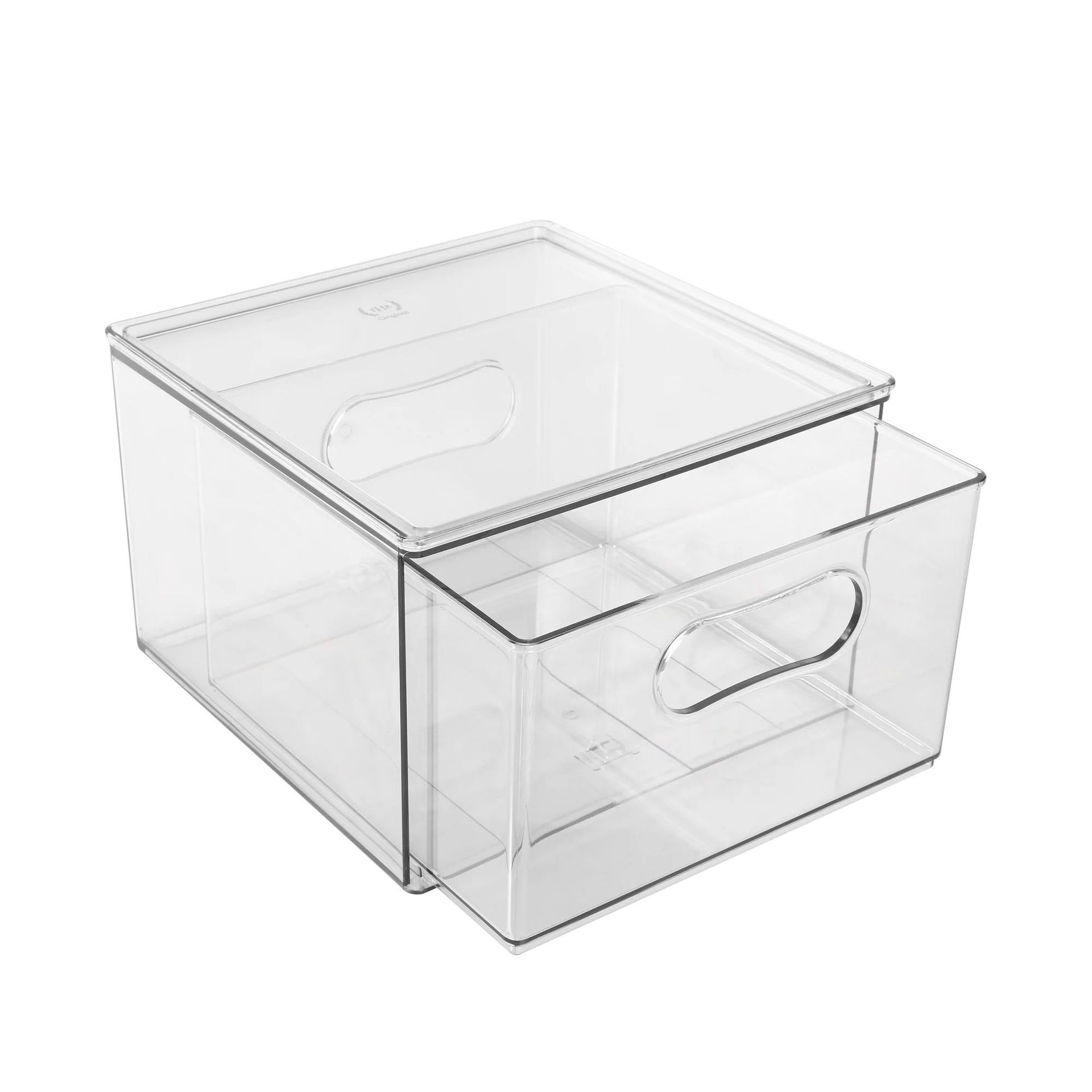 The Home Edit Storage Bins (2pcs)
$33.96
These clear plastic storage bins are an easy way to categorize and store your items, whether they are on display or stacked away in a pantry, they will help you reduce mess.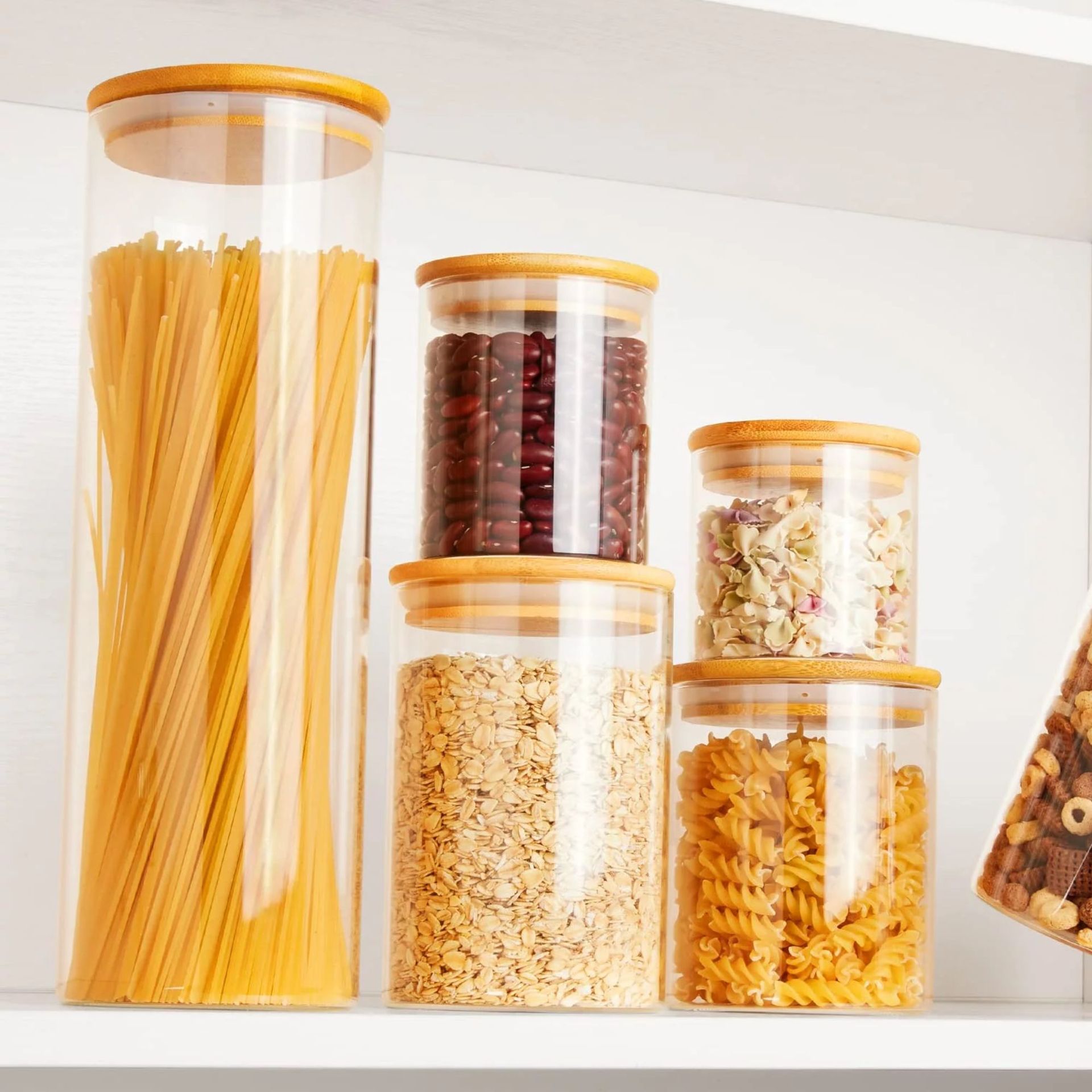 VTOPMART Glass Canister Set
$18.99
This set of seven glass food storage containers with bamboo lids is the perfect way to elegantly display your food items for convenient access.
'Take advantage of the post-Thanksgiving cleanup to declutter your living spaces,' recommends Abe Nyayapathi. 'Donate items you no longer need and organize belongings to create a fresh, open atmosphere.'
Properly dispose of or recycle any Thanksgiving-related disposables, like plastic containers or decorations.

As you dismantle Thanksgiving decor, take the opportunity to organize and store items efficiently. Invest in stackable storage containers for specific holiday decorations, making it easier to locate and unpack them for the next year.
'You want to pack everything carefully to prevent damage, label the containers for easy identification, and choose a dry, cool, and clean storage area,' says Kerry Sherrin. 'You'll be grateful you took this extra step when the next holiday season rolls around.'
This not only simplifies future holiday preparations but also maintains a clutter-free home.
The Home Edit Storage Bins (2pcs)
$33.96
These clear plastic storage bins are an easy way to categorize and store your items, whether they are on display or stacked away in a cupboard, they will help you reduce mess.
7. Refresh and restock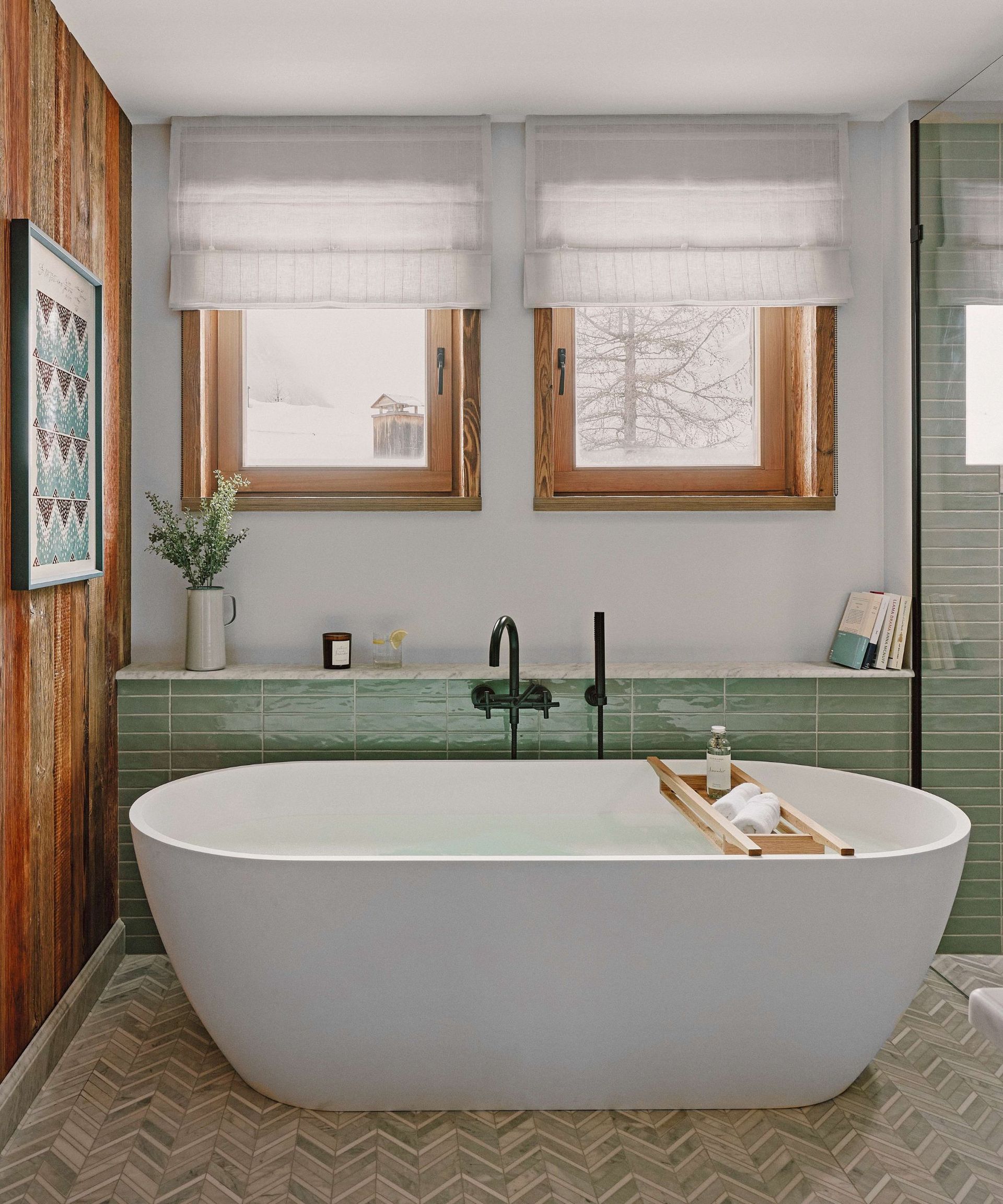 For reusable items including towels, guest bedding, and table linens, (such as tablecloths, runners, and napkins,) launder and dry them and return them back to storage. Prepare for the next gathering by taking note of any items that need to be replaced before the next event.
Restock items such as toiletries, candles, incense, and crockery if any were damaged.
'Finally, consider creating a meal plan to reduce food waste and ensure you use up leftovers efficiently, saving both time and money,' recommends Kerry Sherrin.
---
'After hosting a big event, it's crucial to check and replace the air filters in your HVAC system,' explains Josh Mitchell, HVAC technician and the owner of Air Conditioner Lab. 'The increased indoor activity, cooking, and number of guests can lead to more dust and particles in the air, which can clog filters.'
A final tip to leave your home feeling refreshed after holiday celebrations is to tick off areas of your home that may need cleaning and are specific to your celebrations and household, from cleaning your firepit and replacing firewood to reorganizing kids' games.
Sign up to the Homes & Gardens newsletter
Decor Ideas. Project Inspiration. Expert Advice. Delivered to your inbox.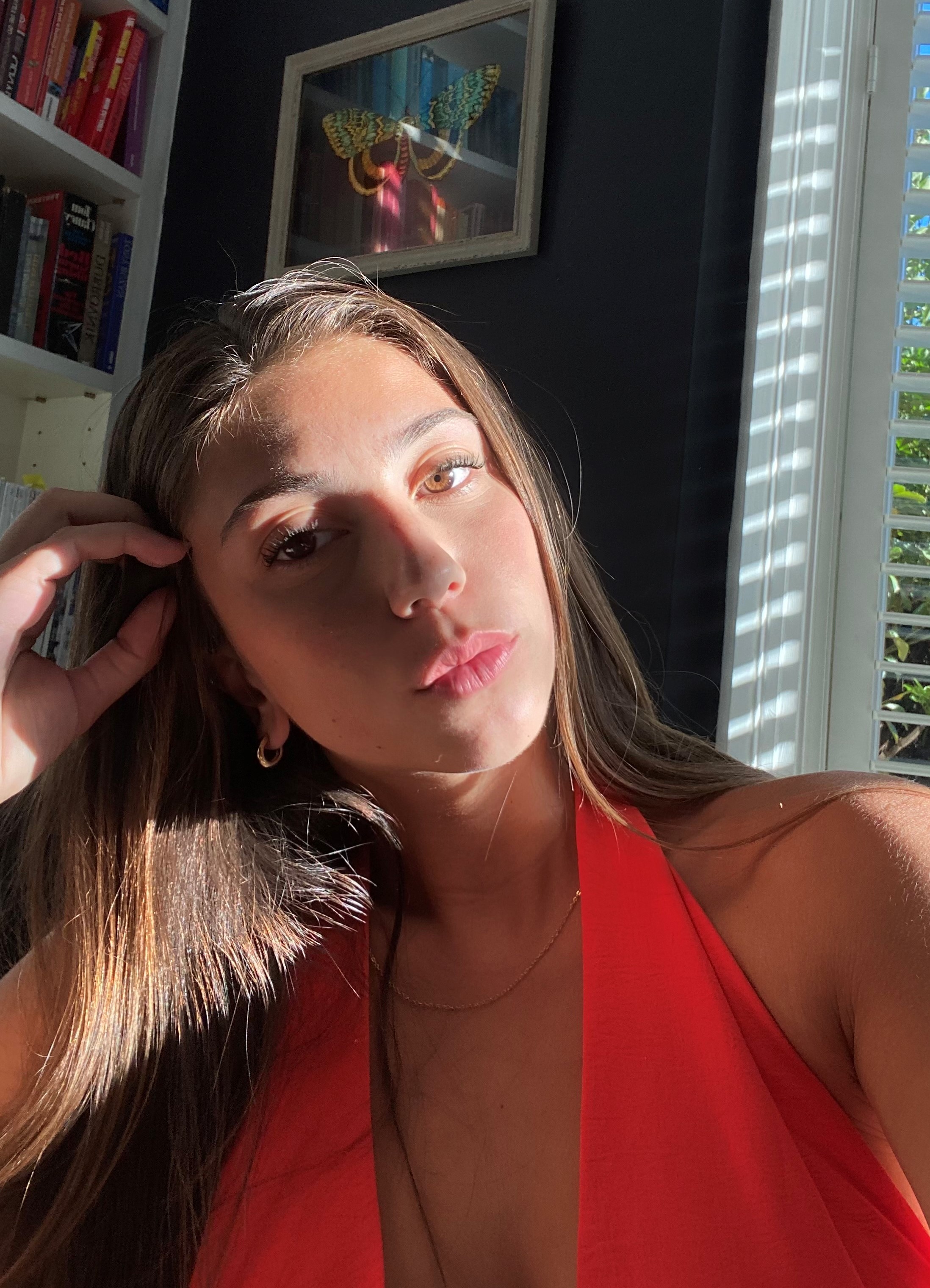 Lola Houlton is a news writer for Homes & Gardens. She has been writing content for Future PLC for the past five years, in particular Homes & Gardens, Real Homes and GardeningEtc. She writes on a broad range of subjects, including recipe articles, reviewing products, writing 'how to' and 'when to' articles. Lola now writes about everything from organization through to house plants. Lola is a graduate student, who completed her degree in Psychology at the University of Sussex. She has also spent some time working at the BBC.