7 things to do now to make Thanksgiving clean-up simpler – according to professional cleaners
These seven prep steps will make Thanksgiving clean-up simpler – and you'll thank yourself on the day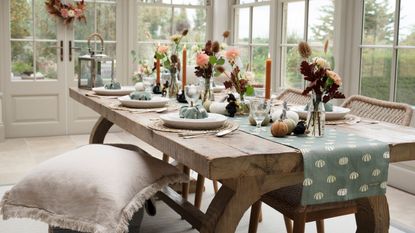 (Image credit: Sophie Allport)
Prepping ahead for Thanksgiving should involve more than defrosting your turkey and laying the table – you should already be thinking about the cleanup, experts say.
Although it is by far the least fun part of the holiday, preparing in advance is one of the best cleaning tips to help make the process smoother and less stressful on the day itself.
These are the seven things to do now to make Thanksgiving cleanup easier, and why professionals swear by this routine for seamless holiday hosting.
How to make Thanksgiving clean-up simpler
From sticking to minimalist Thanksgiving decor to preparing a cleaning checklist, you will be thankful to your past self for thinking ahead when you have finished celebrating and all you want to do is sit down.
1. Prepare all your cleaning supplies in advance
Before the day itself, you need to get all of your cleaning supplies in order, says Gaby Dalkin, chef and hosting expert, founder of What's Gaby Cooking, in partnership with Finish. That could mean organizing your cleaning supplies and taking stock of your supplies, picking up fresh products from the store if you are running low on anything, or making some of the best DIY cleaning solutions for an eco-friendly approach.
Gaby recommends focusing on dish cleaning supplies, such as Finish Ultimate, available at Target:
'Finish Ultimate works in the toughest conditions – from burnt-on stains to old dishwashers and hard water – even when you skip the rinse,' she says.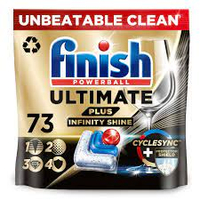 Finish Ultimate Dishwasher Detergent Tabs | View at Target
These dishwasher tablets are proven to get rid of even the toughest of stains and burnt-on food, making them ideal for big events like Thanksgiving.
Gaby is a trained private chef, author, and recipe developer, founder of What's Gaby Cooking.
2. Deep clean your home before the big day
Although deep cleaning your home before mess might seem counterintuitive, starting on key spots such as cleaning a living room and cleaning bathrooms means you have less to worry about closer to Thanksgiving itself, leaving only deep cleaning a kitchen after hosting, says Justin Carpenter, cleaning expert and founder of Modern Maids.
'This way, you're starting with a clean slate, and the post-celebration cleanup will be less overwhelming.'
Justin Carpenter has been a professional cleaner for over four years, having founded Modern Maids in his spare time before making it a successful cleaning business in its own right.
3. Prepare meals in advance that use minimal dishes
If you only have a small dishwasher or do not want to end up washing everything by hand, then it can be prudent to pick dishes that use limited dishware when cooking and serving to cut back on piles of things to wash before they form, says Steven Ip, cleaning expert and owner of Cleanzen Cleaning Services.
Think about roasts that can all go on one tray, for instance, or picking serving dishes that can hold multiple categories of food in one go.
4. Think stain prevention
Any holiday that involves food usually also involves stains – but that doesn't have to be the case, says Justin Carpenter, cleaning expert.
'Use tablecloths and placemats to protect your dining surfaces from spills and stains and choose fabrics that are easy to clean or can be thrown in the washing machine,' he suggests.
For emergency stain removal, you should also have a stain removal station ready to go – we love some natural stain removal techniques for quick clean-up that won't set off guests' allergies.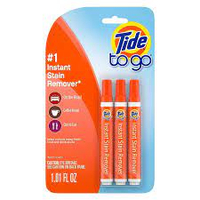 Tide-To-Go Stain Remover Pen | View at Walmart
Need a quick stain removal trick? Tide-to-go pens are perfect for quickly tackling spills and slips when cooking and enjoying dinner.
5. Consider disposable dishware for some dishes
Although Thanksgiving is a great time to show off your best dinnerware sets, you can take some of the pressure off of your dishwasher by opting for some disposable dishware for certain dishes, suggests Elizabeth Grace, designer, and founder of Dream Homemaking:
'Consider embracing disposable dishware for certain elements of the feast. While maintaining an eco-friendly approach, strategically implementing disposable options for appetizers or desserts can significantly reduce the post-feast dish dilemma.'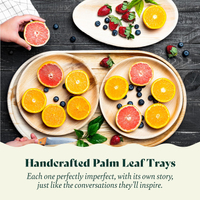 Palm Leaf Recyclable Serving Trays | View at Amazon
Disposable dishes and serveware don't need to be ugly, these palm leaf wooden trays are recyclable, biodegradable, and pretty for your Thanksgiving table.
Elizabeth Grace is an Interior Designer, Furniture and Home Expert. She received her degree in Interior Designing from the University of Notre Dame. Elizabeth landed her first job as an intern with a leading firm in New York City, learning from some of the city's top designers. She currently works as an interior designer for both residential and commercial clients.
6. Create a dish drop zone
One of the best ways to cut kitchen cleaning times in half is to break your space into zones for easier targets. This means creating a spot for dropping dirty dishes so they are easy to power through.
Lina DaSilva, cleaning expert and founder of Toronto Shine Cleaning, recommends setting up a station with leftover boxes ready to go by the sink so food can be stored away and the plates out right into the dishwasher or sink of hot soapy water for instant cleaning
'It'll keep things organized and prevent the post-party kitchen chaos,' she assures.
Lina DaSilva is the founder of the award-winning Toronto Shine Cleaning. With over 5 years of industry experience, she specializes in residential cleaning and home organization. Her venture focuses on offering living wages and empowering homeowners to enjoy cleaner, more organized spaces.
7. Designate tasks to others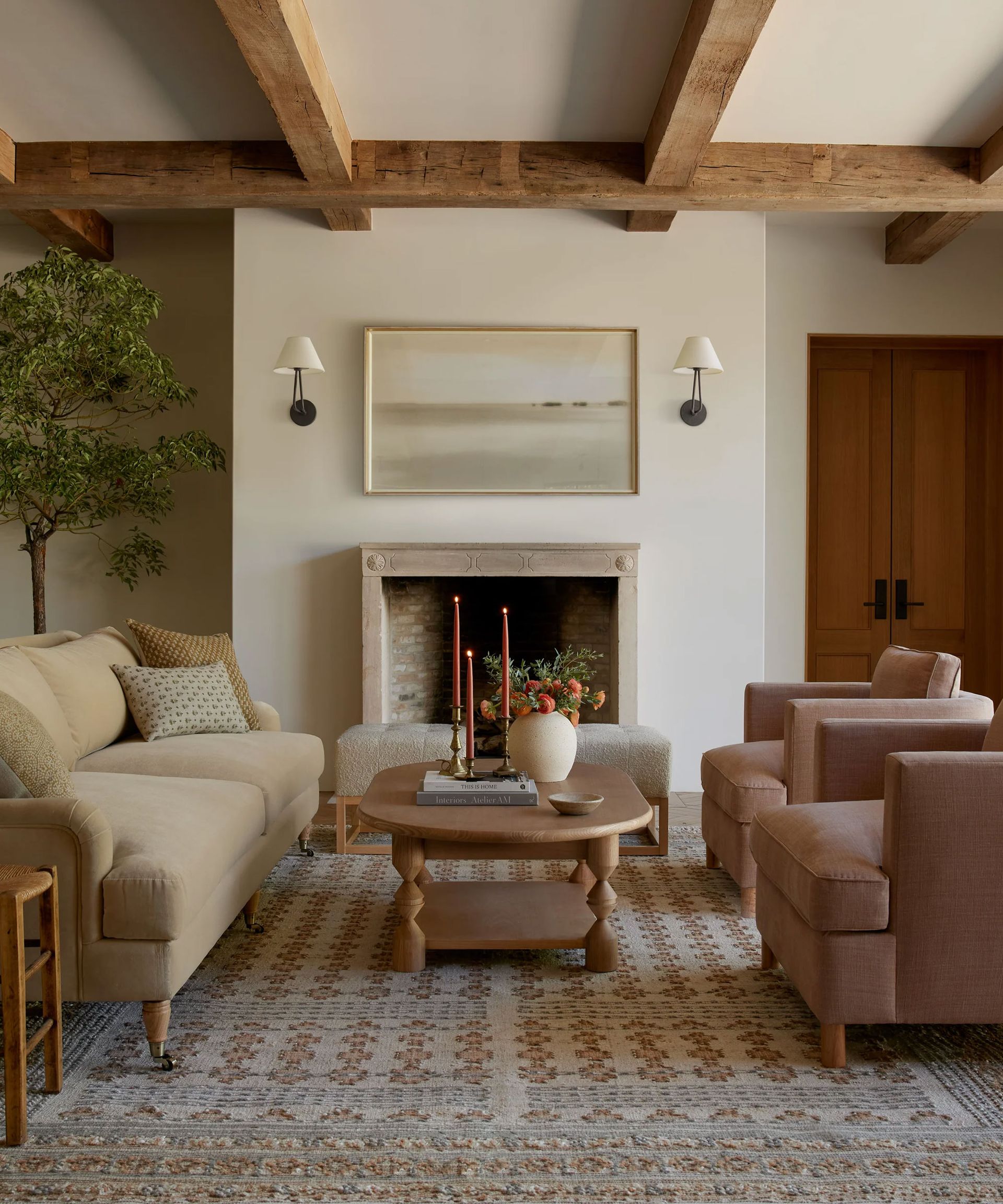 Before Thanksgiving is the best time to ask people if they are okay to help out with the post-meal cleanup. Not only does this make delegating responsibilities easier and mitigates any confusion, but ensures everyone pulls their weight in restoring order from the start of the day, keeping the house calm and avoiding chaos, Steven Ip, cleaning expert, says.
FAQs
How do you keep Thanksgiving simple?
You can easily simplify your Thanksgiving hosting by choosing simple but homey meals that do not require hundreds of serving dishes and hours of prep time. You can also choose to pare back the decor, using minimalist influences and putting the emphasis on spending time together in a relaxed, cozy space. These steps will also make cleaning up simpler, too, for an all-round more relaxed holiday.
How can we reduce Thanksgiving waste?
When planning for Thanksgiving, you can reduce waste and therefore make cleaning up easier by planning portions meticulously beforehand and trying to avoid overcooking. Investing in some good glass containers for leftovers and making space in your fridge and freezer is also essential to prevent extra food from going to waste.
---
Pairing your pre-thanksgiving cleaning prep with a good holiday declutter checklist will set your home up for success over the holiday period – especially when hosting Thanksgiving in a small space.
Sign up to the Homes & Gardens newsletter
Decor Ideas. Project Inspiration. Expert Advice. Delivered to your inbox.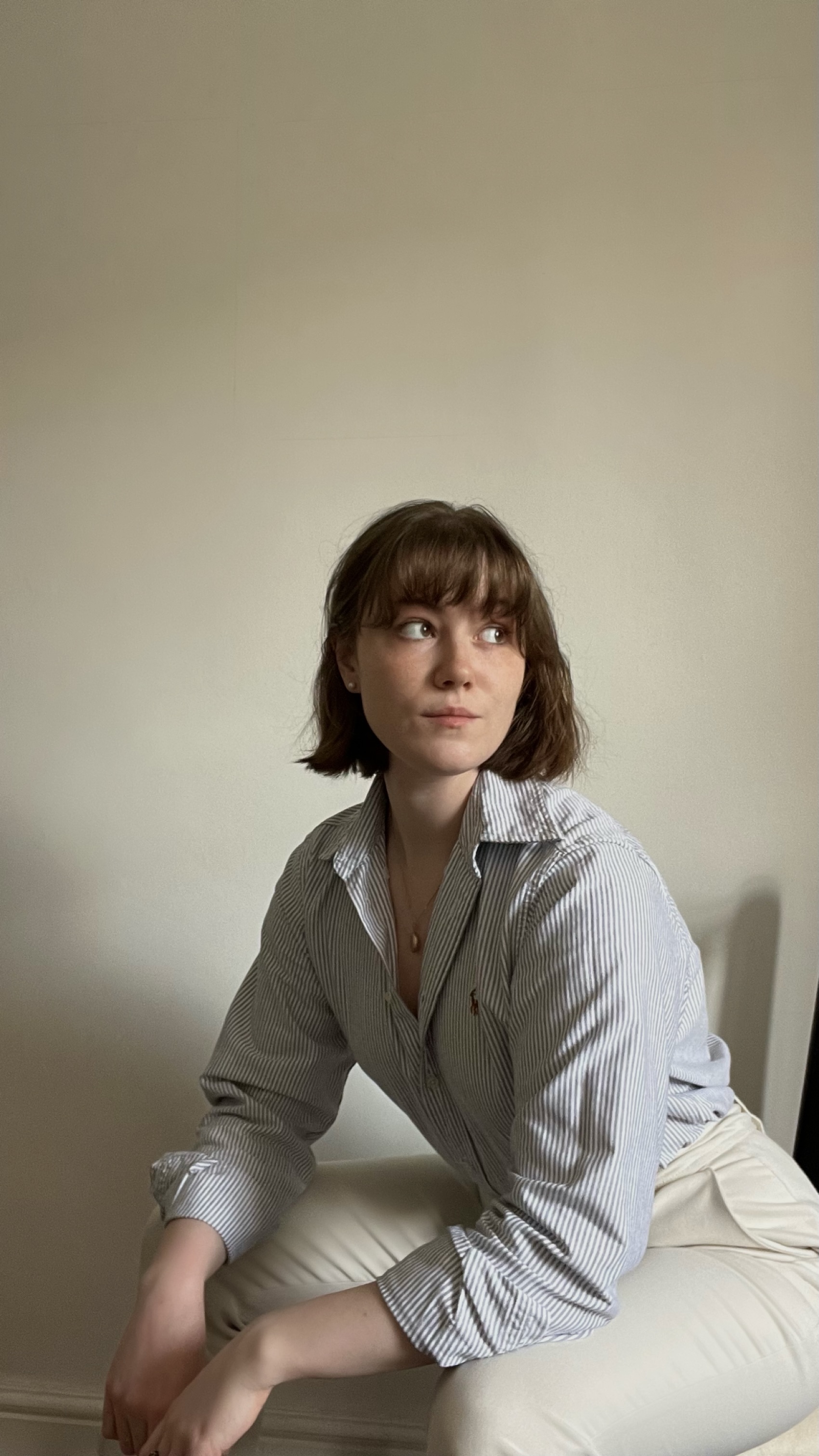 Chiana has been at Homes & Gardens for a year, having started her journey in interior journalism as part of the graduate program. She spends most of her time producing content for the Solved section of the website, helping readers get the most out of their homes through clever decluttering, cleaning, and tidying tips – many of which she tests and reviews herself in her home in Lancaster to ensure they will consistently deliver for her readers and dabbles in the latest design trends. She also has a first-class degree in Literature from Lancaster University.