Where should a closet be placed in a small bedroom? This is how experts maximize space and style
Keep a small bedroom feeling open and uncluttered. Design professionals give the lowdown on the best placement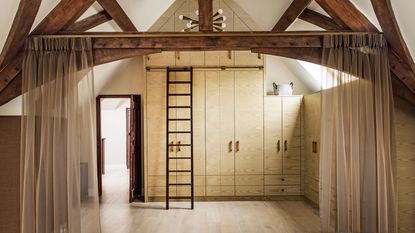 (Image credit: Future PLC)
The question of where a closet should be placed in a small bedroom is crucial to design success. Locate it in a position that's not optimal and the room can wind up feeling cramped and awkward.
The best small bedroom ideas belie the room's dimensions to make it feel ample in its proportions and a space that's relaxing to be in while delivering all the functionality it should. And the closet's position is a key consideration to achieve success.
But since every small bedroom is individual, what are the rules for getting this right? We asked interior professionals to share their insights.
The best closet placement in a small bedroom
Small bedroom layout ideas can get the most from limited space so it's beautiful as well as practical. Aside from the bed – and a crucial element of small bedroom storage ideas – the largest piece of furniture is likely to be a closet and fitting it in can be challenging. However, some options will ensure it neither dominates the space nor makes circulation difficult.
Consider a corner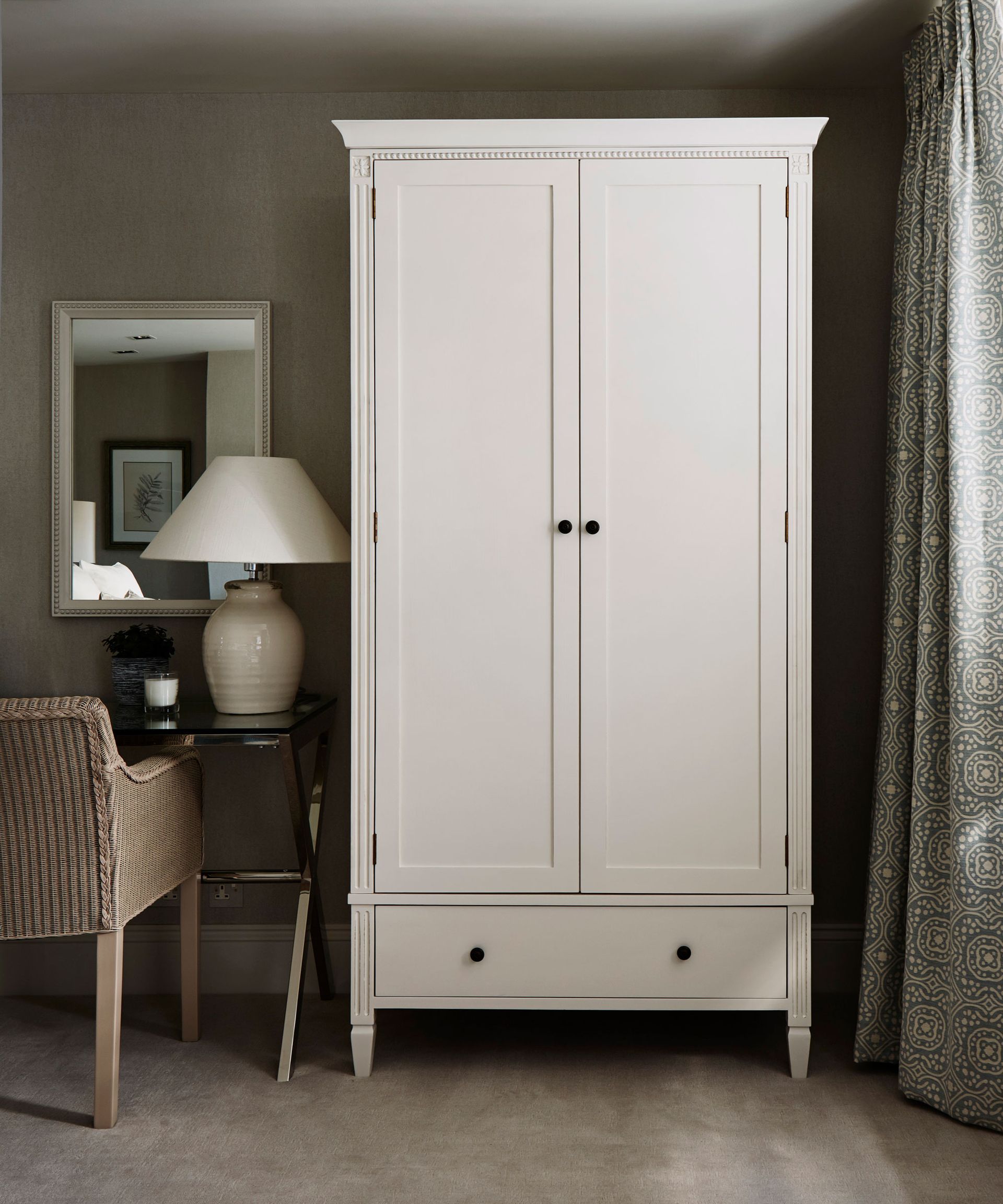 A closet designed to fit a corner of the room can make effective use of an area that might otherwise be redundant and provide a major element of small bedroom clothes storage.
'A corner closet is very well tucked in yet provides so much space for storage,' says interior designer Artem Kropovinsky. 'It also helps in maintaining an atmosphere of space in the room, thus preventing that "boxed in" feeling.'
Based in New York, Artem Kropovinsky boasts extensive global design
experience spanning a decade. With a commitment to sustainability and
authenticity, Artem, alongside his dedicated team, undertakes projects
both in the US and internationally, earning recognition through
prestigious design awards. Artem is the founder of Arsight, an esteemed global design firm known for its expertise in residential and commercial interior design.
Make use of a long wall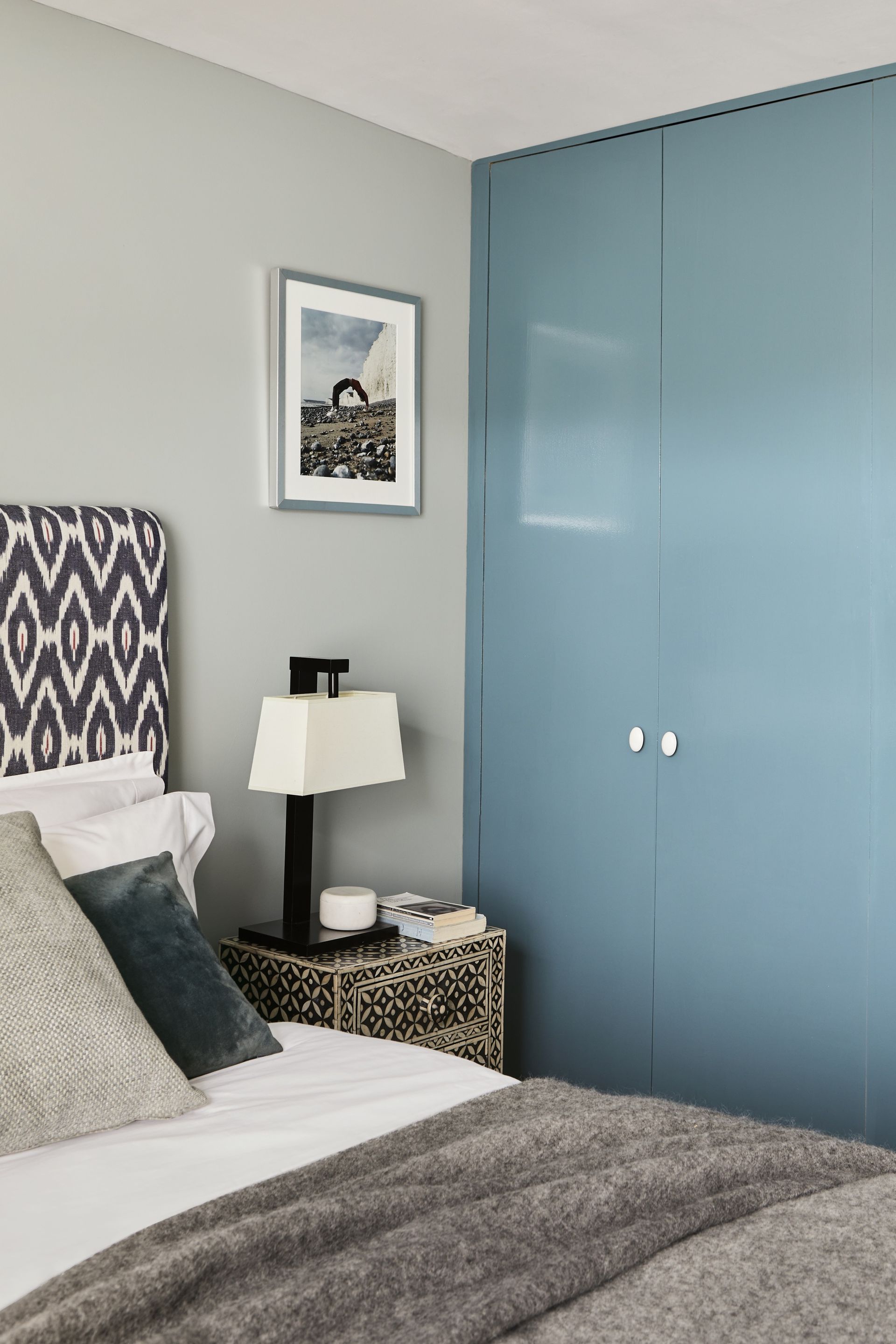 Although a bedroom is small, it may still have a shape that allows for a generously sized built-in closet which can actually make a small bedroom look bigger.
'If your bedroom has a longer wall, consider placing the closet along it to create a streamlined look,' says interior designer Soledad Alzaga of Soledad Alzaga Interior Design. 'This works well with a built-in closet that spans the length of the wall, making the room feel more spacious and less cluttered.'
Put it in an alcove
If the bedroom has an alcove, take advantage of the additional space this creates within the floor plan and place the closet here. A custom design might be necessary if standard sizes aren't a neat fit.
Be mindful that an alcove might not have sufficient depth to allow for a closet of conventional dimensions, so be sure it won't impede circulation around the room. 'If your space is tight for traditionally swinging doors, consider sliding or foldable doors,' suggests Soledad Alzaga.
Go around the window
A wall with a window can provide an ideal location to build in a closet around the frame. Cabinets can be constructed to occupy the space either side of the window or opt for a shelving and cabinet combination.
Below the window? A bench seat with a lift-up lid that creates additional hidden storage for the room. This design won't block the daylight from the window, while small bedroom lighting ideas will keep the room beautifully illuminated after dark.
A paint finish to match the walls of the room can make an arrangement look and feel sleek and unobtrusive.
Focus on the door wall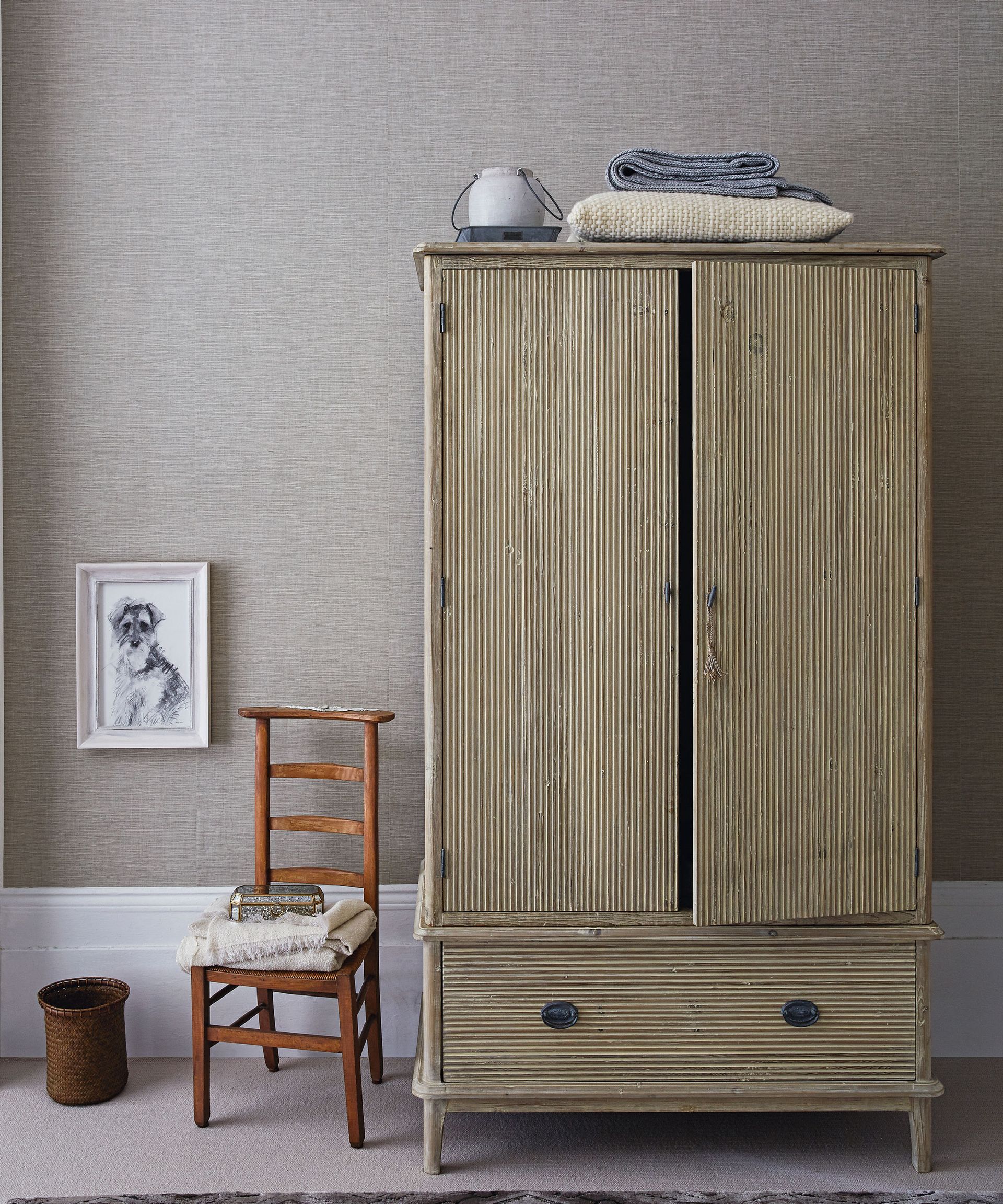 The wall that's home to the door can be the perfect place for a closet in a small bedroom. 'Here a sleek, lean-built closet can turn out quite unexpectedly spacious, but still modest in appearance, using otherwise neglected space within tiny rooms,' says Artem Kropovinsky.
Note that the shape of the closet itself is important. 'Optimize vertical space by choosing a tall, narrow closet,' recommends Soledad Alzaga.
Fit it under a slope
Bedrooms can be awkwardly shaped as well as limited in terms of square footage, but it is possible to work with their features rather than be frustrated by them.
A sloped ceiling can become a virtue if you use the space below it for a closet. You'll likely need a custom design to fit under the angle it creates, but this can use what might otherwise be a redundant area of the room.
Remember that although it might not allow the space for hanging longer items, a low closet can still be functional for items such as jackets, shirts, and skirts, which don't require the same hanging rail height as dresses or coats.
Place it alongside the bed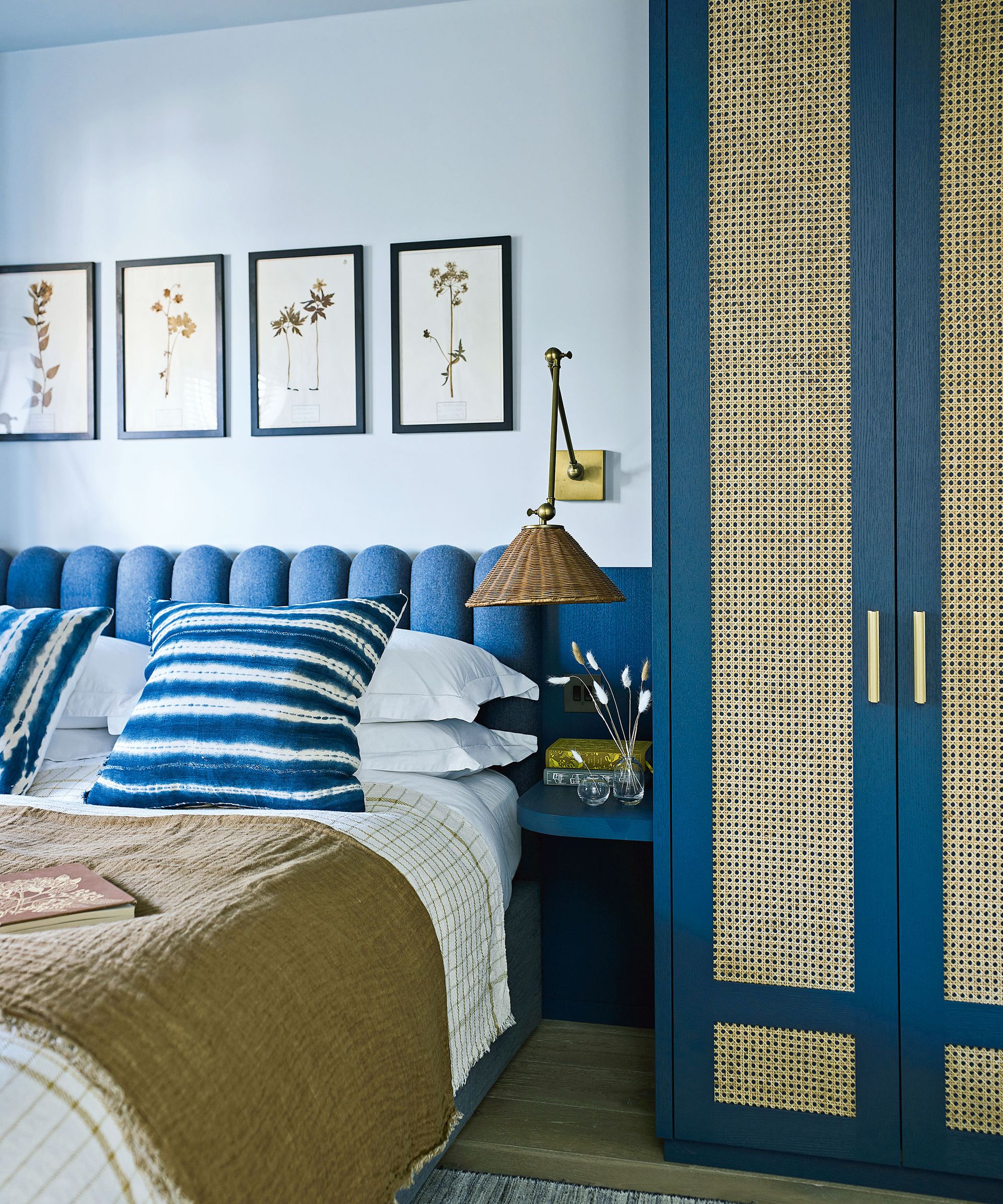 It's not a location that seems obvious, but putting the closet alongside the bed can be an effective use of space in a small bedroom.
'Incorporating a closet on one side of a bed in a wall unit is a clever use of space,' says Artem Kropovinsky. 'It combines essential furniture components into one set that results in a lean design but also efficient space utilization.'
Need more storage to organize a small bedroom efficiently? Closets can go either side of the bed and a custom design allows the combination of nightstand and closet space.
Locate it behind the bed
The area behind the bed can be valuable closet real estate. Here again, a custom design will be necessary to fit the exact dimensions of the room – but it's worth it.
Build out the wall and create cabinets above the headboard height that maximize storage and can be accessed from either side of the bed.
'A raised closet is an excellent option for rooms with high ceilings,' says Artem Kropovinsky. 'It utilizes floor space for other furniture and creates an interesting statement, incorporating storage into the room's aesthetic.'
FAQs
How do you fit a big closet in a small bedroom?
To fit a big closet into a small bedroom, opt for a custom design built to the dimensions of one wall. Constructing a design for the room allows modifications such as a reduced depth to leave sufficient floor space free. Sliding and folding doors make it more space-saving, too. If the room functions as a small bedroom office combo, consider combining the storage with a desk, placed centrally, which will create a more uncluttered effect than a separate closet and desk combination.
---
Complement clever closet placement with decor that enhances a small room. Small bedroom mirror ideas can make it feel brighter and bigger while using the best colors to paint a small bedroom will transform the space. Follow the rules on where to hang art in a small bedroom, too, to add detail and interest to the room.
Sign up to the Homes & Gardens newsletter
Decor Ideas. Project Inspiration. Expert Advice. Delivered to your inbox.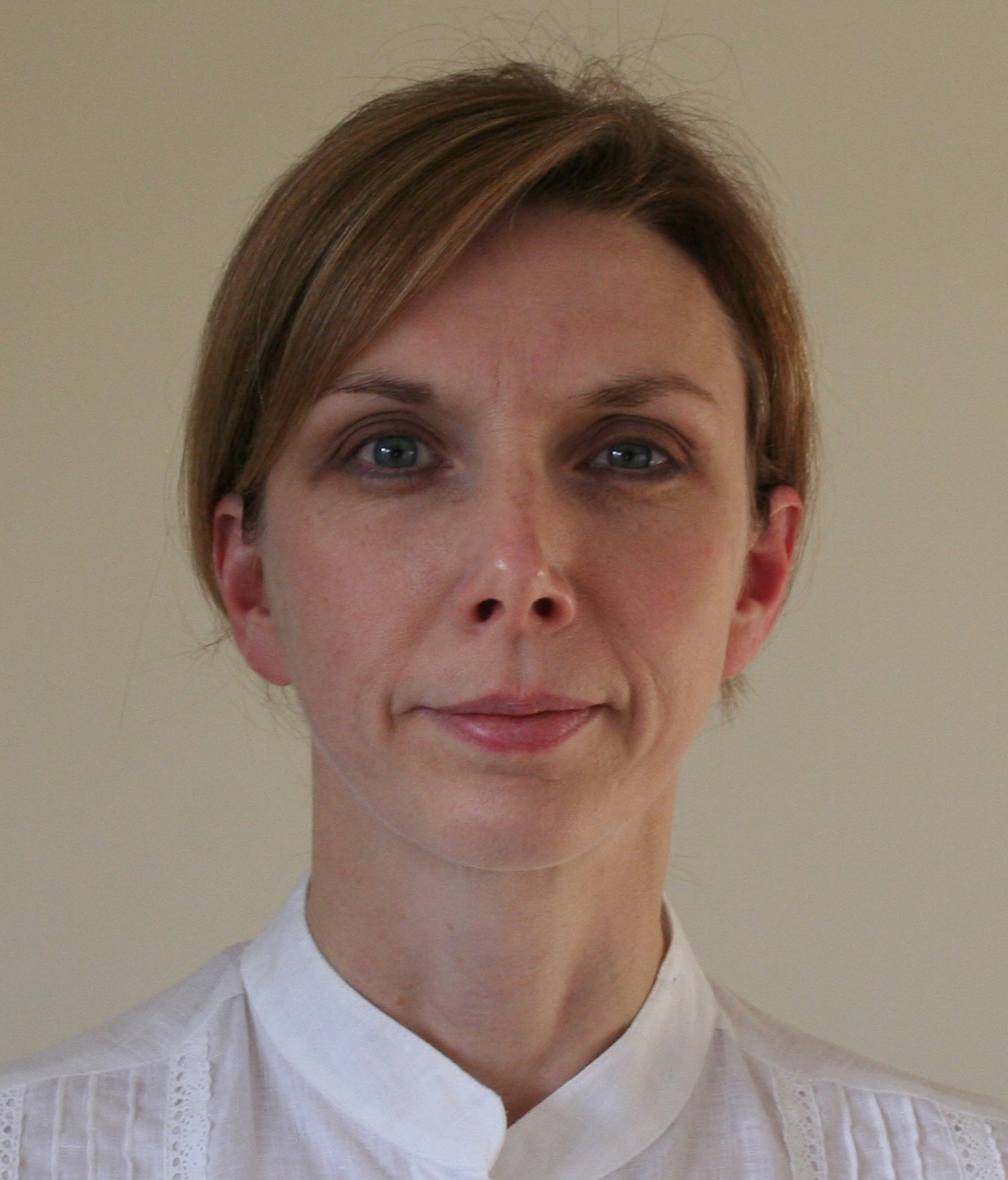 Sarah is a freelance journalist and editor. Previously executive editor of Ideal Home, she's specialized in interiors, property and gardens for over 20 years, and covers interior design, house design, gardens, and cleaning and organizing a home for H&G. She's written for websites, including Houzz, Channel 4's flagship website, 4Homes, and Future's T3; national newspapers, including The Guardian; and magazines including Future's Country Homes & Interiors, Homebuilding & Renovating, Period Living, and Style at Home, as well as House Beautiful, Good Homes, Grand Designs, Homes & Antiques, LandLove and The English Home among others. It's no big surprise that she likes to put what she writes about into practice, and is a serial house renovator.